10 Italian Interior Design Ideas (with Pictures)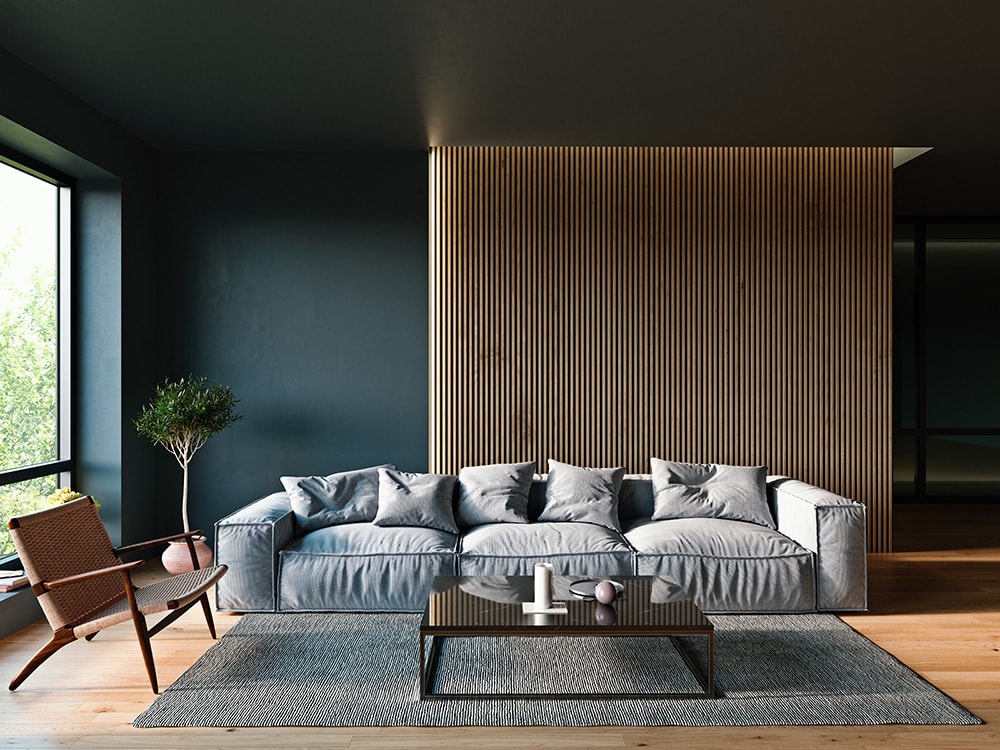 The love for Italian décor is shared by many and can be easily incorporated into your home. Bring the European touch to any room in your house with sculptures, figurines, and wood or stone details. Interior design ideas are hard to come by and can be tough to choose on your own. It takes some inspiration and examples to get the right idea. Continue reading to see 10 Italian interior design ideas to use in your own home.

The Top 10 Italian Interior Design Ideas for Your Home
1.

Change Up Your Dining Room Decor
This Italian rustic design has everything you need for a dining space filled with old-world art, sculptures, and exposed brick. Feel like you're in a luxurious Italian lodge every time you sit down with your family for dinner. Add charm to your home and bring back an original look, even if it's brand new. It's a bonus if you have a fireplace for an added touch of classic times. It will bring you a European feel.
---
2.

Add Focal Pieces
Décor is the key to any design. If you really want to step up your interior design ideas, try adding focal pieces that will give any space an added touch. For Italian interior design décor, you want to stick with clay pottery, browns and golds, and keep it less modern. Wooden tables or stools are great for an Italian feel. Rustic vases that look worn out, rusted, and almost (dear I say) dirty are perfect additions to an Italian design.
---
3.

Upgrade Bathroom Fixtures and Hardware
Italian design ideas can be incorporated easily into a small bathroom. Whether it's the powder room on your main floor, or the additional bathroom in your basement, Italian design is a good way to go. Bring the classic feel to life with big, low-hanging sinks that resemble the olden days. Use gold or copper pipes and accents wherever possible! Lighting fixtures that look like candlestick holders, have exaggerated designs, or paired with a vintage mirror will bring Italy to your home.
---
4.

Revamp Your Entryway
You can use this interior design idea to add an Italian spin on any entryway. Whether you're a fan of over-the-top décor and filling a room as much as possible, or you like to keep some free space around surfaces. Curved arches with white or muted tones on the walls will bring Italy to your home. Bring sculptures of ancient figures into the room and line the floor with carpets of intricate designs.
---
5.

Bring the Outdoors In
The mix of modern touches with the feel of outdoor Italian settings brings this design to life as a great idea for a dining space. Using loose white curtains draping around large, open doors to the outside is a great interior design idea. Keeping a connection to an outdoor space filled with greenery ties to Italian design. Line your roof with wood beams for a rustic look. Wooden touches can be enhanced with furniture pieces.
---
6.

Speaking of Outdoors, Don't Neglect It
Turn your outdoor space into an Italian villa with this design idea. Using patio furniture that resembles an Italian courtyard makes this a wonderful design choice. Choose fabric designs for pillows with lines or toned-down colors like beige, orange, or dark blue. Exposed stone flooring and walls as well as wooden barn doors will enhance Italian vibes. Stone vases and pots filled with large plants will bring the outdoors closer. Metal end tables with elaborate designs help to enhance the space.
---
7.

Upgrade Your Kitchen
This kitchen design idea is perfect for incorporating a rustic Italian look into your home. With exposed brick walls and open shelving over cabinets, the center of your home will remind you of an Italian getaway. Let the light in through a big central window to keep a connection to the outdoors and air out the scent of your cooking pasta sauce. Choose counters that are solid stones with few rough edges for an old feel. Lower cabinet doors can be made of wooden slabs for an added touch of charm.
---
8.

Don't Forget the Bedroom
For interior design ideas that remind you of an Italian home, choose the look and feel of this design for a bedroom. Choose to forego a headboard and surround your bed with a large stone slab. Use exposed brick on the walls or choose to cover walls and the roof with lowered wood slabs. Keep the furniture neutral by choosing light-colored wood for a dresser or armchair. For décor, go for candlesticks that resemble large goblets.
---
9.

Go Rustic
If you want to go the distance with your Italian-inspired design ideas, choose this for a serene outdoor space. Choosing a focal piece of furniture like a large coffee table made of hunks of wood can turn any space into a rustic design. This design uses rocks as wallpaper and stone planters for decoration. Don't skimp out on choosing wood and stone over other materials for this design. Light up the room with large candles bundled together and add some flowers for a touch of delicacy.
---
10.

Give Your Façade A Facelift
You can add an Italian-inspired design to your front door with a few simple changes. Large, rustic wooden doors with vintage metal rods for handles are a great choice. Choose surrounding rocks or stone around the front door for the right design. Keep windows deep-set into the wall to keep light coming in the front. Decorate your porch with greenery, such as big ferns or fan plants. Clay pots on either side of the door in a different color will give your front porch a punch of color.

Final Thoughts
The ten ideas outlined are great jumping off points for Italian interior design ideas in your home. Whether it's a stone-lined kitchen or a wooden bed frame, it's easy to bring Italian character to a room. Keep the charm and character of old-school, vintage design with the right décor, colors, and plenty of plants!
See also:
---
Featured Image Credit: snorkulencija, Shutterstock