Jeep Renegade Towing Capacity – How Strong Is It?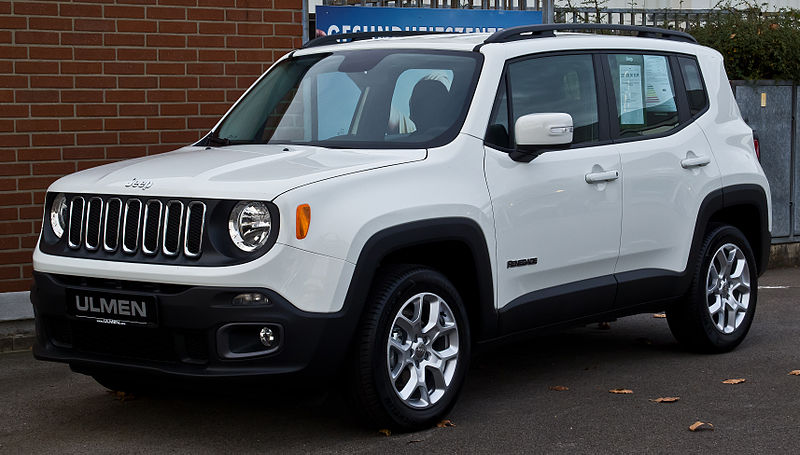 The Jeep Renegade is a compact SUV and is the smallest in Jeep's range. It has the company's appealing 4×4 drive system and rugged looks, and despite being small for the vehicle type, it is still an effective off-roader. Although surprising to some, this little off-roader is also reasonably good for towing with all of its current, and most of its historical models offering up to 2,000 pounds of braked towing capacity. However, there are some exceptions to this, which we cover below.

General Overview of Model
The Jeep Renegade was launched in 2014 and saw a big upgrade in 2018 when the compact SUV market saw a lot of new entries and upgraded vehicles. Current models include the 1.3-liter turbocharged four-cylinder engine and the 2.4-liter four-cylinder engine.
The design of the Renegade stands out for its square finish, compared to the curved finish that is common in this type of crossover vehicle.
Whether you're a fan of the boxy design or not, the Renegade is renowned for its off-road capabilities. It is especially suited to off-road adventures, which means that it is often used to carry bicycles and may also be used to tow ATVs, boats, and more. Fortunately, the Renegade has some capability to pull this kind of weight.
Towing Capacity by Year and Model
Regardless of trim or engine size, all current models, and all models since the upgraded Renegade was launched in 2019, have a maximum towing capacity of 2,000 pounds with a maximum trailer tongue weight of 200 pounds. Prior to 2019, the smaller engine, which was then a 1.4-liter turbo, was not recommended for towing, but the bigger 2.4-liter engine still had the same 2,000-pound braked towing capacity and 200-pound maximum trailer tongue weight, as below.
| | | |
| --- | --- | --- |
| Year and Model | Braked Towing Capacity | Maximum Trailer Tongue Weight |
| 2022 1.3L Turbo | 2,000 pounds | 200 pounds |
| 2022 2.4L | 2,000 pounds | 200 pounds |
| 2021 1.3L Turbo | 2,000 pounds | 200 pounds |
| 2021 2.4L | 2,000 pounds | 200 pounds |
| 2020 1.3L Turbo | 2,000 pounds | 200 pounds |
| 2020 2.4L | 2,000 pounds | 200 pounds |
| 2019 1.3L Turbo | 2,000 pounds | 200 pounds |
| 2019 2.4L | 2,000 pounds | 200 pounds |
| 2018 1.4L Turbo | N/A | N/A |
| 2018 2.4L | 2,000 pounds | 200 pounds |
| 2017 1.4L Turbo | N/A | N/A |
| 2017 2.4L | 2,000 pounds | 200 pounds |
| 2016 1.4L Turbo | N/A | N/A |
| 2016 2.4L | 2,000 pounds | 200 pounds |
| 2015 1.4L Turbo | N/A | N/A |
| 2015 2.4L | 2,000 pounds | 200 pounds |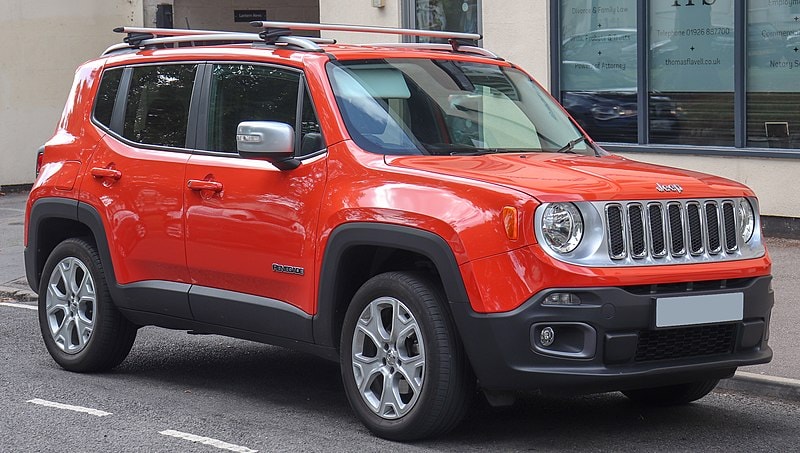 What Can You Actually Tow?
The Jeep Renegade is a crossover SUV with good off-road capabilities and moderate towing capacity, but it isn't really designed to pull heavy weights. As such, it won't be capable of pulling livestock-laden trailers or a large RV.
You should always check weights yourself because they can differ from one item to the next, and you also need to take into account the weight of the trailer and any additional items that you are pulling.
Generally, however, a 2,000-pound capacity should be enough to pull any of the following, and still have enough weight capacity for fuel and accessories:
Two jet-skis
Two snowmobiles
One small trailer
One fishing boat
One canoe
Four kayaks
One utility trailer
Advantages of the Jeep Renegade for Towing
The Jeep Renegade doesn't have the highest towing capacity, and if you really need to be able to pull some weight, you might be better with the likes of the Jeep Wrangler, which has a towing capacity of twice that of the Renegade. However, the Renegade does offer certain benefits over other similar vehicles.
It is highly rated for its off-road capabilities. If you're towing the likes of snowmobiles or a fishing boat, you will likely have to tackle some rough terrain. Where some of the heavyweight towing vehicles can carry more weight, they don't fare as well on rough ground.
The Renegade is a compact SUV, which means it is smaller, or more compact, than a lot of the larger SUVs. While it doesn't have the best on-road figures, it is easier to get around built-up areas than larger vehicles.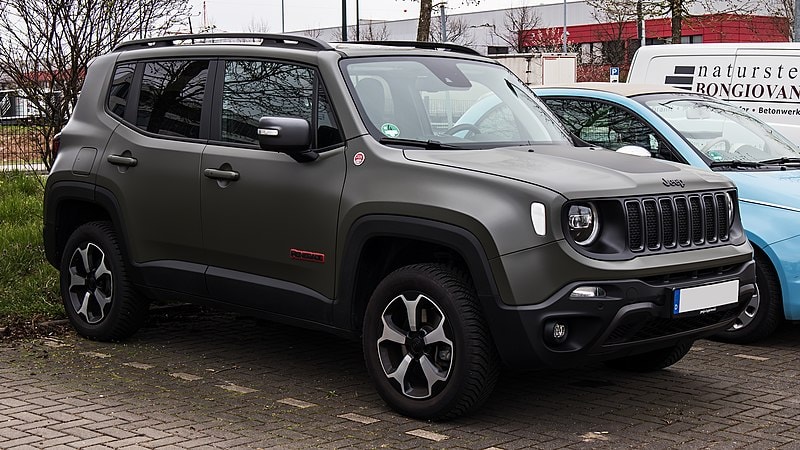 Disadvantages of the Jeep Renegade for Towing
The Renegade can reasonably be described as a crossover because it offers off-road capabilities with the ability to be driven on road, and it allows you to tow a reasonable range of off-road equipment. However, it isn't without its drawbacks:
The 2,000 pounds does allow you to tow a small fishing boat, but if you have anything larger, you will need more towing capacity. Similarly, it won't pull a decent-sized RV.
Although very good in off-road conditions, the Renegade does not offer the best on-road handling and has relatively high fuel consumption. If your primary use of a vehicle is driving main roads, you may want to consider an alternative vehicle.
FAQs: Jeep Renegade
What Does Braked Towing Capacity Mean?
The 2,000-pound towing capacity of the Jeep Renegade is described as braking towing capacity. This means that the vehicle is equipped to tow that weight on a trailer that has its own braking system. This means that when you apply the brakes in your car or another vehicle, they are also applied to the trailer. Most manufacturers do not recommend towing dry weight or a trailer that is not braked in this way.
What Is Tongue Weight?
The Jeep Renegade has a tongue towing weight capacity of 200 pounds. This is the amount of force that the trailer and its load apply to the tongue or hitch. It is generally recommended that the maximum tongue weight be 10%–15% of the weight of the trailer and its load. You can set up your own scale to measure this at home or use a commercial scale to get a precise figure.

Conclusion
The Jeep Renegade might be Jeep's smallest vehicle, but it is known for its off-roading capabilities and also has the capability to tow 2,000 pounds in weight. While this means that you won't be able to tow a large trailer laden with livestock, it does mean that you can tow outdoor items like a fishing boat, jet skis, snowmobiles, or a small trailer.
---
Featured Image Credit: Jeep Renegade (Image Credit: M 93, Wikimedia Commons CC BY-SA 3.0 DE)