Jeep vs. Toyota: Comparing Quality, Style, and Sales
One thing that both of these brands have in common is that they both build good off-road vehicles. Jeep has a decorated history of building vehicles for use in WW2, and Toyota has a history built on rock-solid reliability. However, Toyota takes the edge in many ways as the better brand.
Jeep is no slouch, though. Every year, they have respectable sales, and millions of people love the brand. There are many clubs around the country built around owning a Jeep. These people gather for the sole purpose of getting muddy. You might say it's not "miles per gallon. It's smiles per gallon."
Each brand has its strengths and weaknesses. Below, we will highlight some of these points for you. Then, we will show each brand head-to-head to see who takes the edge. We've also looked at different sources to see what other consumers like you are saying about each brand.

At a Glance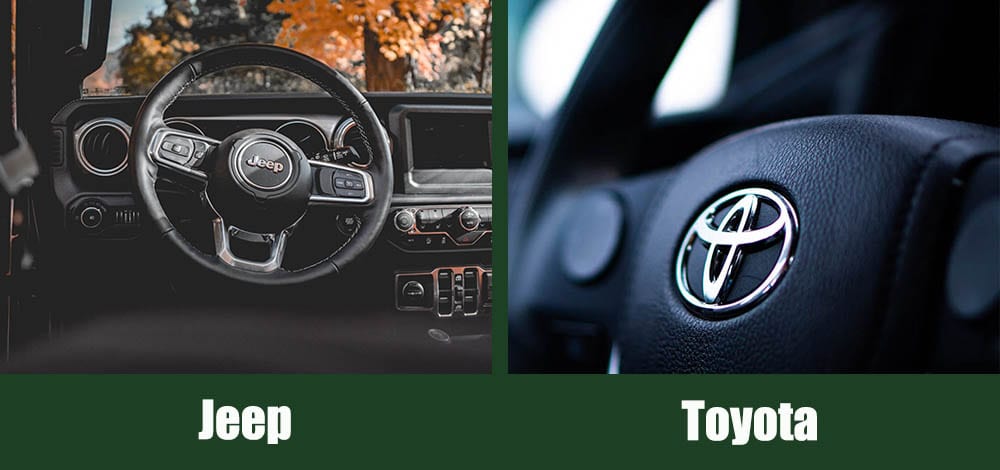 Let's look at the key points of each product.
Jeep
Founded: 1945
Starting Price Range: $24,195–$88,640
Standard Warranty: 36 month/36,000 mile
S. Sales in 2021: 768,713 units
Toyota
Founded: 1937
Starting Price Range: $20,175–$50,500
Standard Warranty: 36 month/36,000 mile
S. Sales in 2021: 2.3 million units
---
Overview of Jeep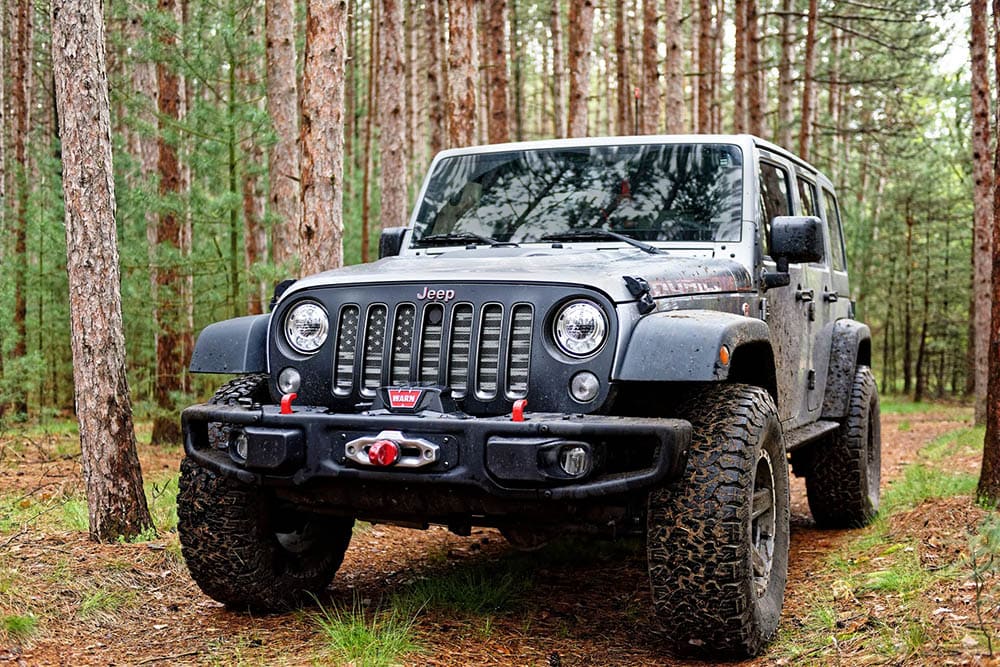 Jeep is part of a much larger family of vehicles. They are owned by Fiat Chrysler Automobile. This same parent company also owns other major brands such as Dodge and Chrysler. Because of this large umbrella of companies, it allows each brand to excel in its segment.
During WW2, Jeep began as one of the primary multi-role vehicles of the United States Army. Their production began in 1941. Then in 1943, the patent was submitted. Finally, in 1945, Jeep started production for the public. Since then, Jeep has been committed to producing some of the most rugged on-road vehicles with outstanding off-road capabilities.
With only 12 models to choose from, Jeep doesn't have a broad line. However, they can produce vehicles that excel at their intended jobs because of this narrow niche. Having so few models to choose from, one might assume it would affect sales, but Jeep has respectable sales, even with only 12 models.
Quality
Even though their SUVs are rugged and designed for abuse, quality issues have long plagued Jeep. They are not known as a reliable brand. Overall, they receive mixed reviews from various "reliability" sources. A Jeep will take you incredible places; just expect repairs bills along the way.
Style
Some manufacturers go for tight, sculpted lines to give their vehicles smooth and aggressive styling. Jeep doesn't go this route. Instead, most of their vehicles have a rugged design that matches their capabilities. This style isn't for everyone, but Jeep is a brand with a loyal following that shows in its sales.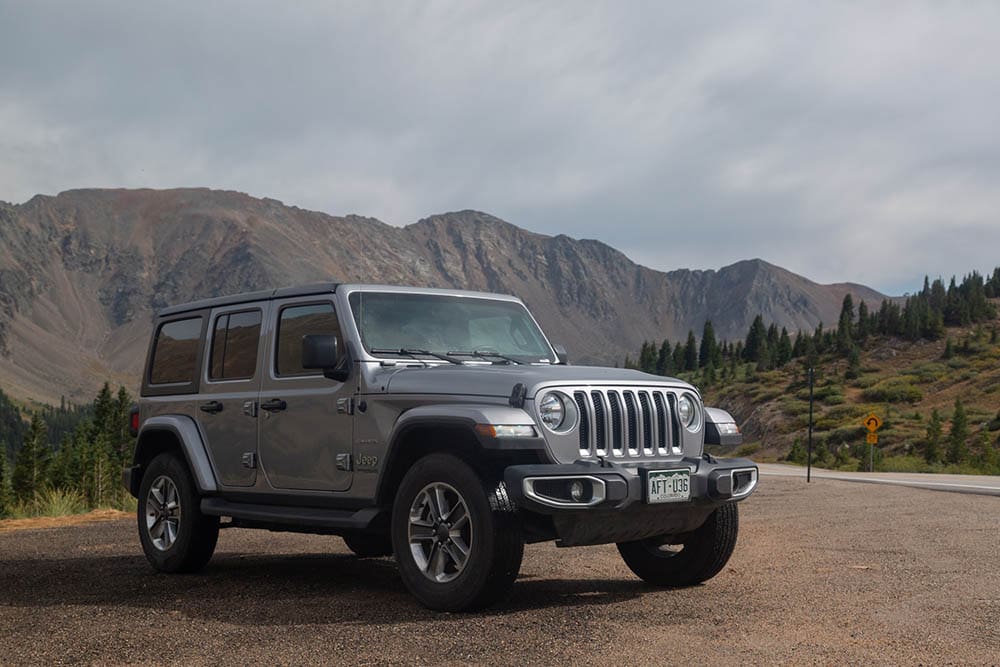 Sales
The last several years have been tough for many manufacturers. The Chrysler family was no exception. However, at over 700,000 units sold, Jeep only saw a slight decrease in their sales compared to the previous year. As supply chains strengthen, Jeep will be able to pull their sales up. Overall, Jeep's vehicles are for a specific market. Because of that, they will never compete in sales with another brand that caters to every type of vehicle and budget.

Overview of Toyota
Quality. Dependability. Reliability. These are all words used to describe Toyota by many people. Bringing a reliable engine to market has been Toyota's goal since 1937. Just like Jeep, Toyota was used in the military. Some of their engines were even modified to be literally bulletproof!
Another prominent feature of Toyota is its accessibility. They have over 40 vehicles in the line—with many trim levels on each vehicle—enabling them to have options for almost any budget. They have hybrids for fuel economy or powerful engines if you're into performance. They also have some high-end options if you're looking for more luxury without jumping into an actual luxury vehicle like a Lexus.
Toyota's commitment to excellence is demonstrated in the awards they win each year. J.D. Power gives prestigious awards, and Toyota won five of them for quality and dependability last year. In addition to these awards, several vehicles in their line receive top ratings every year.
Quality
Many of Toyota's vehicles have been around for a long time, some for over 50 years, like the Corolla. It's also common for people to report their Toyota engines last for over 350,000 miles with minimal major expenses. No brand gets this kind of life from their product unless built to the highest quality possible.
On-road vehicles aren't the only type that Toyota excels in making. While it's not their main thing, they are known to build some of the best off-road trucks in the industry. The Tacoma is a prime example. Over and over, it receives ratings as one of the most popular mid-size trucks on the market, and going off-road is one thing that truck does well!
Style
Overall, Toyota vehicles have desirable looks. Because of how broad the line is, there are many different styles to choose from. They look great inside, but Toyota has some cool technology too. So, if you're looking for a great infotainment system, Toyota will have something for you. And if you don't like what they offer from the factory, there is a massive amount of aftermarket options to change the exterior and interior of your new ride.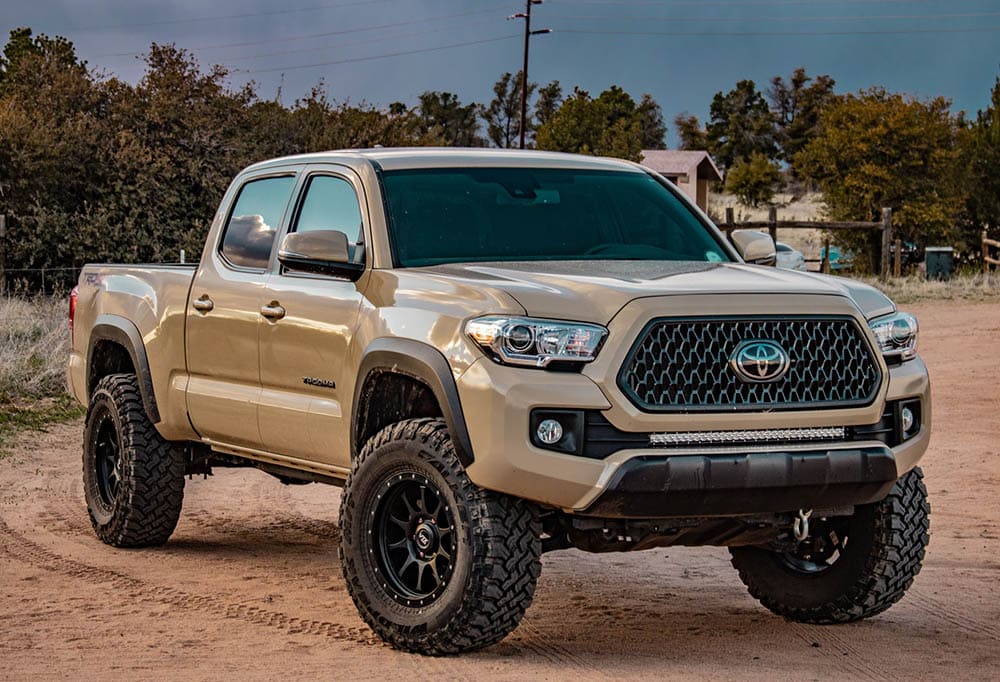 Sales
Toyota is one of the few brands that didn't struggle a ton over the last several years. They weren't immune to supply chain issues, but at over 2.3 million units sold, they did pretty well. With the demand for green vehicles going through the roof, Toyota is moving towards even better sales in the future as they grow their electric and hybrid vehicle segments.
---
How do Jeep and Toyota Stack Up?
As we've seen, both vehicles have their merits. What happens when we compare them to each other? Let's see if one brand stands out as a clear winner.
Performance
Edge: Toyota
This one is almost a tie, depending on what type of performance you're after. If you're looking for incredible off-road capabilities, both brands have options, but Jeep has more options for aggressive off-roading. Overall, Toyota has a better range of performance from off-road to on-road speed and fuel economy.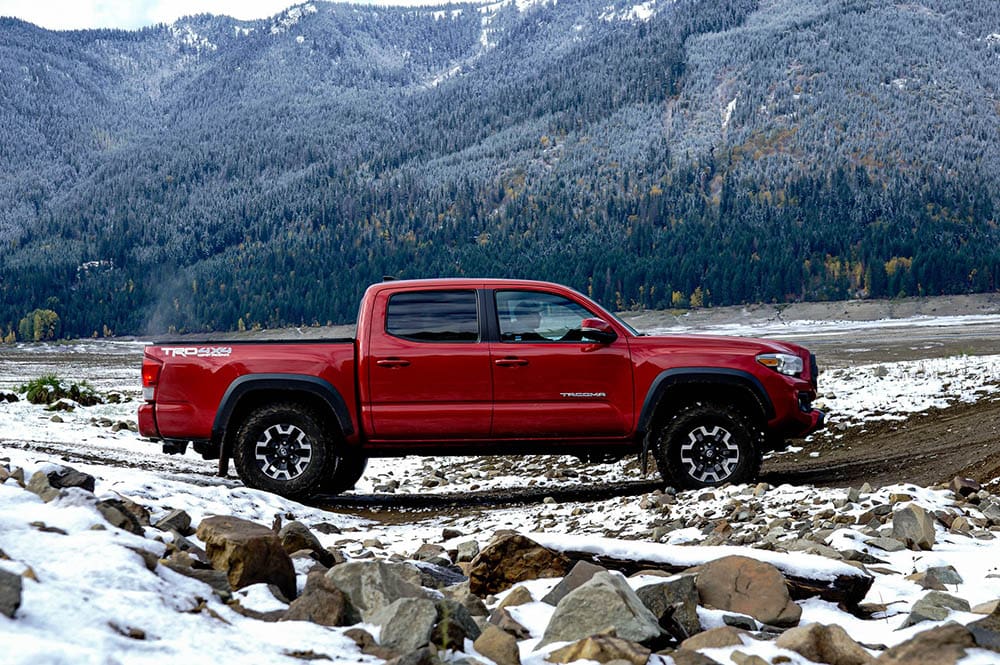 Price
Edge: Toyota
A pretty clear victory for Toyota in the price category because of the much more comprehensive range of prices. They have options suitable for most budgets. Plus, they have various trim levels within each model to allow consumers to decide what they are getting for the dollars they spend.
Warranty
Edge: Jeep
Both brands have the same bumper-to-bumper warranty at 36 months/36,000-miles, but Jeep has a better mileage amount on their 5-year warranty. Instead of the standard 50,000-miles that Toyota offers, they have a 100,000-mile allowance. So, you don't have to worry about racking up all those off-road miles.
Durability
Edge: Toyota
Toyota takes the edge in every way when it comes to durability. This is not only demonstrated by the awards they win every year but also in the trust that consumers have in the brand. This trust is well-earned by having their engines last longer than many others in the automotive industry.
Design
Edge: Tie
When it comes to design, each brand comes through with strength. Design is very different between the two brands but for the consumer each is marketed to, they are loved; year after year. Interior-wise, Toyota often offers a bit better design on some of their models, but not enough of a standout to take a clear edge over Jeep's designs.
Related Read: Lexus vs. Toyota: Comparing Quality, Style, and Sales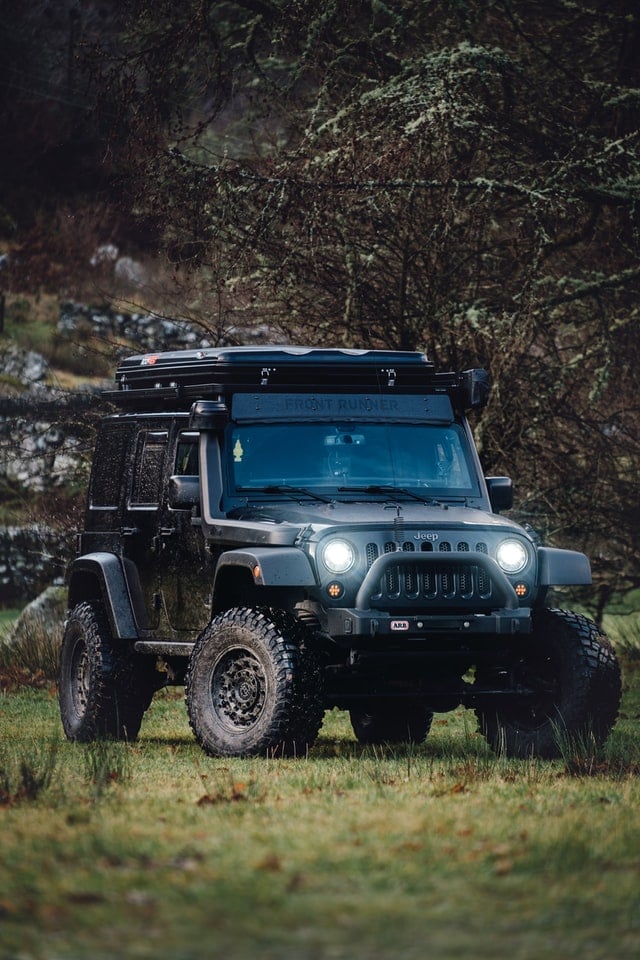 What the Users Say
We don't want you to take our word for it, though. So, we've gone through a few sources online, such as Edmunds or Kelly Blue Book, to find out what buyers like you have to say about these two brands.
"The parts are expensive, but the warranty is decent, and my Jeep goes anywhere I want it to." -Jeep Review
"I own multiple Jeeps and use them for everything from off-road to RV hauling. They haven't let me down yet." – Jeep Reviews
"After purchasing one of the most expensive Jeep models, I have had nothing but problems, and Jeep hasn't done much to make it right." -Jeep Review
There are a concerning amount of Jeep reviewers reporting several safety features not working as designed.
Multiple reviews of the Toyota Rav4 have described it as noisy. Especially driving highway speed while passing.
"Reliable, nice to drive, and has a ton of safety features. Wouldn't drive anything else." -Toyota Review
"Problems right from the get-go. Not my first, but I'm disappointed in this Toyota." – Toyota Review
"Excellent interior design and great technology options on every Toyota I looked at." -Toyota Review

Conclusion
Looking at the facts, Toyota is almost always the better buy. Whether it's budget, looks, or availability, overall, they are superior. However, as we mentioned, Jeep has a faithful following of millions of people around the world that love the brand. Even with failures in reliability, these people are not discouraged. So, if you give Jeep a shot, you might find yourself falling in love with the brand too.
---
Featured Image Credit: (L) Primo Vanadia, Unsplash | (R) Sadman Nafis, Unsplash