Where Are Hankook Tires Made? Are They American?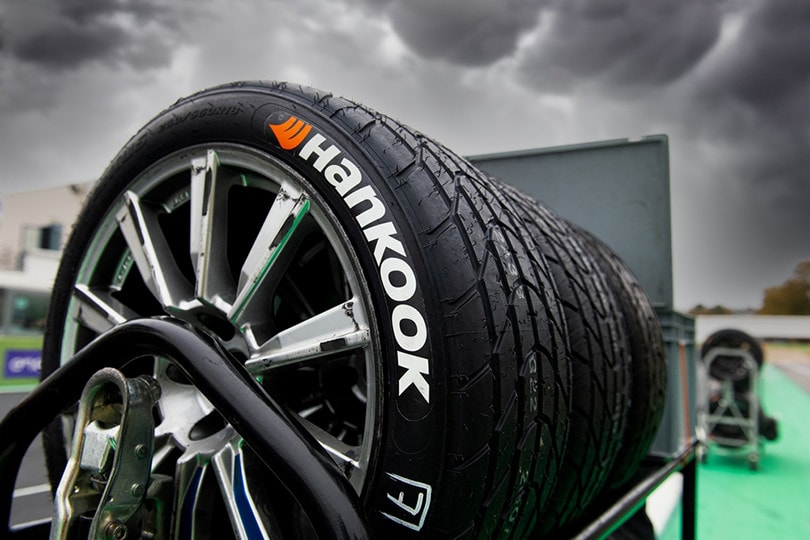 Hankook Tires are one of the biggest tire manufacturers in the world. They have manufacturing facilities scattered worldwide, building high-quality and high-performance tires daily. Its production is increasing more every year, and in 2022, they rank as the seventh-largest tire manufacturer globally. Even though its headquarters are in the United States, Hankook Tires & Technology is a South Korean company. Their headquarters in the United States focus primarily on building high-performance tires for passenger cars, SUVs, and trucks.
Overview of Hankook Tires
Hankook tires are one of the most famous tire brands and the seventh-largest tire manufacturer globally. Their tires are renowned for their high-quality and wide range of options. What makes Hankook Tires stand out is their technology, which has four key features—performance safety, comfort, and impact on the environment.
They are most often found on vehicles as a part of the original equipment but are also a frequent choice for many people due to their affordable prices. These tires are built to a strict standard, even though their prices are lower than other tire manufacturers.
Types of Hankook Tires Available
Another great feature about Hankook tires is that there are several options to choose from, depending on which type of vehicle you drive. There are multiple types of Hankook tires, and each one is personalized to a particular vehicle. Hankook makes tires for:
Passenger cars
Electric cars
SUVs
Light trucks
Trucks and buses
Where Are Hankook Tires Made?
Hankook is a very large company founded in 1941, with headquarters in South Korea. Hankook Tires & Technology is the first and largest manufacturer in Korea. Other than establishing manufacturing facilities worldwide, Hankook also has a few research centers, all for the purpose of creating high-class tires for tourism and traveling. Hankook cooperate with many major tire and vehicle manufacturers like Ford, Chevrolet, and Toyota.
Hankook has manufacturing plants all over the world, including Indonesia, Hungary, China, South Korea, and the United States. The company also has technical facilities in Korea, Germany, the United States, Japan, and China.
Are Hankook Tires American?
Hankook is a Korean tire manufacturer, although they have headquarters in both South Korea and America. The Hankook Tire America Corp. is a growing leader in the tire manufacturing market in the United States and was only launched in 2017. The United States headquarters are located in Nashville, Tennessee.
The headquarters in Nashville manufactures, markets, and distributes all types of high-performance tires, including passenger tires, SUV tires, trucks, and bus tires. The plant focuses primarily on producing Light Truck Radical tires and Passenger Car Radical tires from Hankook's lineup, plus the KINERGY PT. The KINERGY PT is a premium touring tire with exceptional performance for all seasons and also Hankook's first tire manufactured in the United States.

Final Thoughts
Hankook is a large manufacturer that focuses on creating a high-quality product and being as eco-friendly as possible. They are the biggest tire producer in Korea, probably because of the excellent performance their tires have proved to have despite their affordability. Although Hankook Tires & Technology is a company founded in Korea, they have headquarters in the United States. The American tire manufacturing branch focuses entirely on delivering only high-quality tires.
---
Featured Image Credit: Fabio Pagani, Shutterstock