10 Most Expensive Homes in Idaho (With Pictures)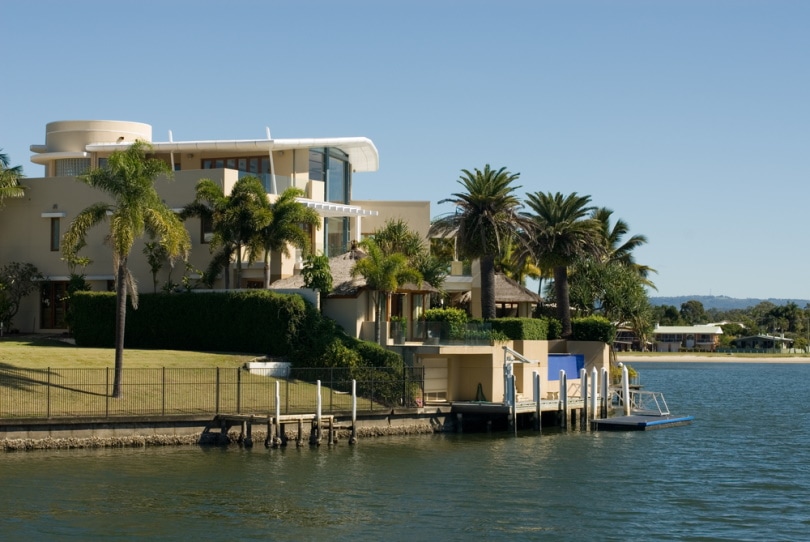 Idaho is the 11th largest state and was the 7th least densely populated state in the U.S. in 2021. Today, the real estate market in the state is sizzling hot, with areas like Ketchum, Idaho Falls, Boise, and Hidden Springs boasting homes with some of the most insane architecture.
Are you looking for an out-of-this-world home with amenities most folks can only dream about? You better have your money right because you will have to dig deep into your pockets. Here's a list of Idaho's 10 most expensive homes you could splurge on. Some of these homes are currently off the market, though, but most are still up for grabs!
Note: Idaho is a state that offers buyers a non-disclosure agreement, ensuring how much they paid for their home remains private. Some of the houses listed were currently for sale at the time this article was written.

The 10 Most Expensive Homes in Idaho
1.

8240 S Deer Run Drive, Coeur d'Alene, ID
Listing Price: $17 Million
This craftsman-style lakefront mansion in Coeur d'Alene, ID, 8240 S Deer Run Drive, is a one-of-a-kind property on three acres. It offers a 10,835 square foot living space with two living rooms, four bedrooms, and five bathrooms. Other exciting features include the gourmet kitchen and formal dining room.
This mansion, constructed in 2019, is not short of luxurious features. Among the most prominent is the double-sided fireplace that separates the two living rooms. Moreover, it has a game room with a wet bar, a home theater, an office, and a wine cellar.
---
2.

71 Adams Gulch Rd, Ketchum, ID 83340
Listing Price: $16.9 Million
For a home built in 2004, this gorgeous mansion boasts futuristic architecture. Its layout contains plenty of lumber details, and the overall design effortlessly creates the perfect balance between privacy and dramatic open living spaces. The mansion's structural style ensures that the home is the best venue for intimate gatherings with your loved ones or loud functions with your buddies.
The property is on 4.6 acres of land and offers about 12,624 square feet of interior living space. It has five bedrooms, seven bathrooms and a garage large enough to fit three cars. Some of the luxury amenities set up to accommodate a variety of leisure pursuits include seven fireplaces, a game room, a theater, heated pavers, and a home bar.
---
3.

2183 Eastside Dr, McCall, ID 83638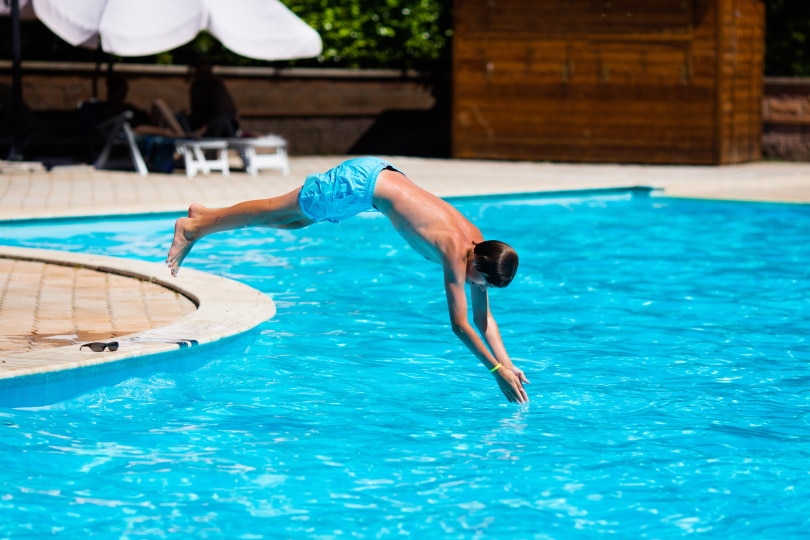 Listing Price: $14.8 Million
Homes with waterfront features are gems. This property, located strategically on the east side of Payette Lake, boasts over 213 feet of private shoreline. Apart from the unobstructed Lakeview, this home's architecture gives you something to brag about with its spacious rooms and spectacular views. The mansion, constructed in 2002, has four bedrooms, three bathrooms, and three garage spaces.
With this home, you get top-tier craftsmanship, from hand-hewed Montana wood beams and custom lighting to reclaimed wood flooring. If you are not chilling by the heated swimming pool, Kayaking on the lake, or taking a stroll around the breathtaking garden, you can walk down the humidity-controlled mahogany wine cellar and pop your drink while lazing around any of the two oversized stone fireplaces!
---
4.

110 Adams Rib Ln, Ketchum, ID 83340
Listing Price: $12.9 Million
Set in a serene location at 110 Adams Rib Ln, Ketchum, ID, this one-of-a-kind high-end home is gorgeous right from its kingly entrance. It boasts colonial-style architecture with plenty of timber features and lush green fields to ensure you enjoy both indoor and outdoor entertainment. While it was built in 1986, it features an impressive array of modern amenities, including a hot spa.
The home offers 14,522 square feet of living space and sits on a 2.38-acre land. It has 10 bedrooms, 12 bathrooms, and three garage spaces. While it is designed to ensure the ultimate luxury and privacy, this home is strategically placed a few minutes' drive away from Sun Valley and Downtown Ketchum.
---
5.

1466 W Hull Loop, Coeur d'Alene, ID 83814
Listing Price: $11.5 Million
This is a brand new Lakeview home that gives you an incredible view of Coeur d'Alene Lake. It was built in 2022, and its layout includes top-notch modern features, including junior luxury suites, a gourmet kitchen, white oak cabinetry, and white oak flooring with a rustic, artistic appeal. Moreover, there are additional structures like a Quonset hut, car museum, and fully-equipped mechanic shop.
If you have always desired a peaceful, private, and luxurious place you can call home, this could be it. The magnificent property sits on a 12.27-acre piece of land, meaning that you also have ample recreational grounds to use as pasture areas for your horses or playgrounds for your little ones. The beautifully manicured outdoors also make an excellent site for entertaining guests.
---
6.

265 Golden Eagle Dr S, Hailey, ID 83333
Listing Price: $10.5 Million
If you desire to own a luxury estate that is big enough to ensure your loved ones and guests enjoy their own space, it's hard to go wrong with this property. It has genuinely captivating views and stunning outdoor entertaining areas and is a top-shelf choice for location, luxury, and lifestyle. This mansion sits on 22.7 acres of land and offers 10,564 square feet of interior space.
The property is ideal if you truly appreciate having a mountain home where you can enjoy majestic sunsets from every room. It offers a phenomenal mountain view to the north and breathtaking lake views to the east and south.
Its main features include five bedrooms, six bathrooms, gym room, home theater, separate living space, wine cellar, finished basement, and four heated and insulated garage spaces.
Note that the master suite features a sitting area, luxurious bath, and massage room!
---
7.

3784 North Rock Garden Lane, Boise, ID
Listing Price: $7.80 Million
If a luxurious single-family unit with seven bedrooms, 11 bathrooms, five parking spaces, and outdoor features like a barn, storage shed, dog run, and finished driveway tickles your fancy, this is a property you are likely to like. This home, constructed in the year 2000, sits on 11.69 acres of land and features mind-blowing interior and exterior features. The available living space is roughly 18,434 square feet.
The property's sheer size can quickly disconnect you from the hustle and bustle of the outside world. If you fancy a serene and quiet lifestyle and see yourself nestling on a property that boasts fertile land and nature's best landscape, you will be at home with this mansion. Don't worry about those lazy weekend afternoons; you can always enjoy time in the beautifully designed inground pool and spa.
---
8.

2280 S Bluestem Ln, Boise, ID 83706
Listing Price: $5.8 Million
How about a Georgian Colonial manor? If you have a thing for homes with gorgeous hand-crafted ornamentation built with the best materials money can buy, this property on 2280 S Bluestem Ln, Boise, may tickle your fancy. It was built in 2002 but features most features and amenities sought after by today's property buyers.
This home sits on 1.01 acres of land and offers approximately 10,251 square feet of living space. It features five exquisite bedroom suites, seven full bathrooms, a finished basement, home gym, office, library, game room, theater, and wine cellar. It also has a reasonably sized garage that can fit up to seven cars.
---
9.

4162 W Quail Hill Ct, Boise, ID 83703
Listing Price: $4.5 Million
In 4162 W Quail Hill Ct, Boise, there's a hidden treasure on sale designed to give you 360-degree views of every sunrise and sunset. This remarkable mansion constructed in 2007 features six bedrooms, nine bathrooms, two kitchens, six garage spaces, and a sauna/steam room, among other rooms. It sits on a 0.70-acre piece of land and offers an impressive 12,549 square feet of livable space.
From the grand entryway that ushers you into the living room to the elegant marble flooring, there's nothing not to like about this home. The property is designed to transcend your Boise premium living expectations and even features a classic formal dining room, gaming room, and theater room.
---
10.

264 E 49 S, Idaho Falls, ID 83404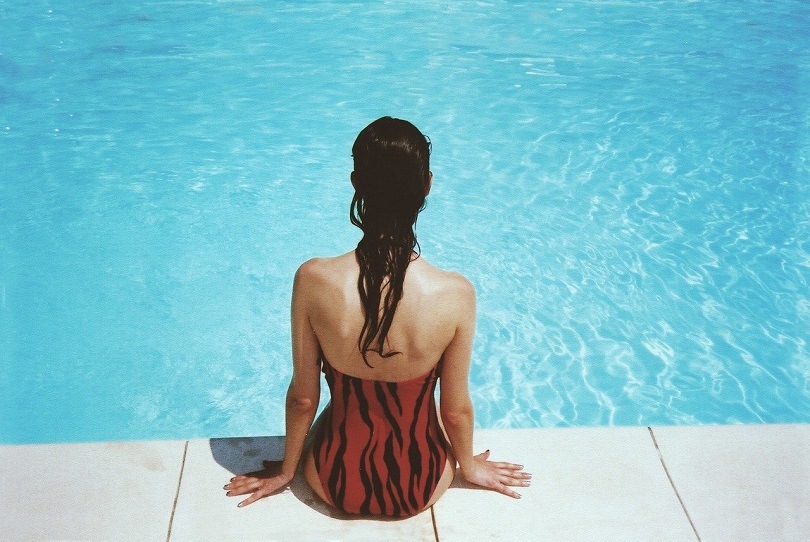 Listing Price: $1.7 Million
While this mansion is strategically developed to ensure ultimate privacy, security, and serenity, it is conveniently located close to areas where you can shop, sport, and more.
The main features here include five bedrooms, five bathrooms, and a finished basement. The driveway entrance to the property is as scenic as they come, not to mention the perfect blend of hardwood, tile, and carpet flooring that usher you into different rooms. The house offers 7,445 square feet of living space and sits on 5.22 acres.

Final Thoughts
We hope you had fun peeking into some of the most gorgeous multi-million dollar Idaho mansions on the market today. With the recent 23.9% increase in the median sales price of homes in areas like Boise, some homes have price tags that can make most folks shy away. However, they are packed with furnishings that know no limit and some of the best amenities money can buy!
The sky's the limit if you are looking for an exceptional home in Idaho. From homes with architectures limited solely by gravity to mansions with gorgeous outdoor views and breathtaking settings, the only boundary is how deep your wallet runs.
---
Featured Image Credit: Phillip Minnis, Shutterstock