10 Most Expensive Homes in New Jersey (with Pictures)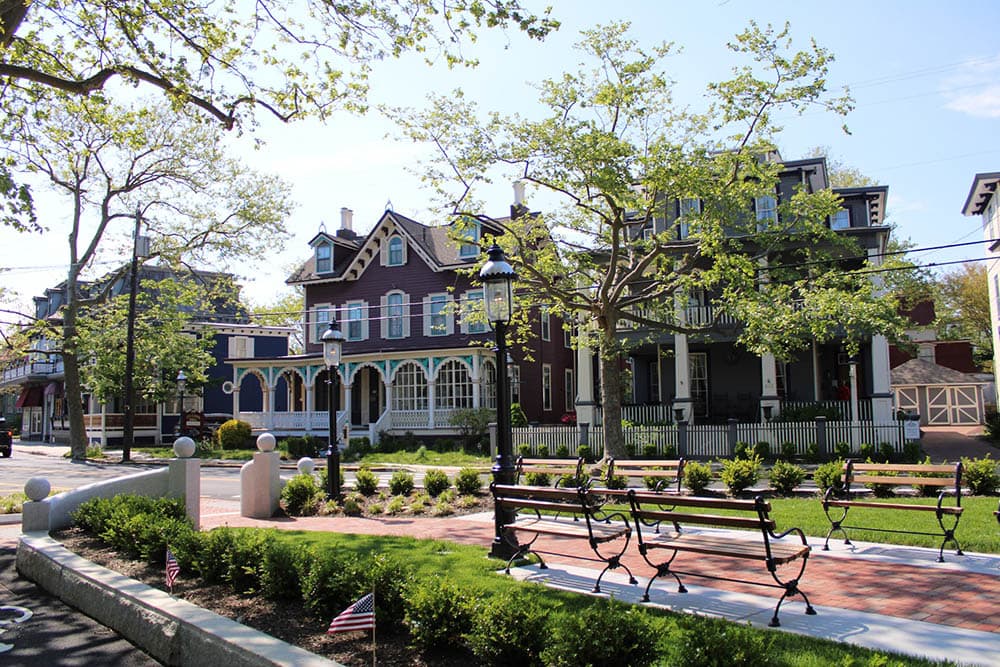 New Jersey is one of the wealthiest states in the US, landing in the top five of the richest states. With so much money flowing through it, it's only logical that the Garden State has some very opulent homes. Let's check out some of the most expensive homes in New Jersey and what they have to offer their affluent occupants.

The 10 Most Expensive Homes in New Jersey
1.

Stone Mansion – $27.5 Million
The most expensive home ever sold in New Jersey, Stone Mansion was originally listed for $68 million in 2010 before it was even completed. Purchased in 2022 by Richard Kurtz, a real estate mogul, the palatial estate has over 30,000 in the main home. It has a saltwater pool, a pool house with a kitchen, 12 bedrooms, 15 bathrooms, and four half-baths. There's also a full tennis court and a grand ballroom.
---
2.

Crocker-McMillin Mansion – $26 Million
A home with history, this mansion was built in the early 1900s for railway heir George Crocker. After his death, the 50,000-square-foot home was occupied by a banker, then a seminary. Sold in 2021 for $26 million after a thorough restoration, the estate has a full spa with a sauna, massage room, movie theater, indoor pool, and cigar room. The garage houses eight cars, and there are 21 bedrooms and 19 bathrooms. Until Stone Mansion, this was the most expensive house ever sold in New Jersey.
---
3.

Blue Arches – $13.75 Million
Situated on 2 acres of prime beachfront property, Blue Arches has nine bedrooms and nine bathrooms in its modest 6,900 square feet. With over 200 feet of ocean frontage, this ultra-luxe bungalow sold in 2021 for just under its asking price of $14.75 million. Beachfront property is extremely limited in New Jersey, so even relatively humble properties like this one can command very high prices.
---
4.

44 Rio Vista Drive, Alpine – $13.9 Million
This 11,000-square-foot home is just half an hour from Manhattan, previously owned by Yoram and Yacobina Kody. The home has a lavish outdoor living area complete with a dining area, inground pool, and expansive terraces. Outside the 22 rooms, you can find a playground for children and a generously sized guesthouse.
---
5.

2 Beringer Road, Deal – $14.2 Million
Sold to an LLC by prominent philanthropists Leonard and Barbara Littman, this is a true home on the water. It's not only prime beachfront property, but it has oversized windows overlooking the pool on the ocean, 1.5 acres, and over 7,000 square feet in the lovely home. Leonard Littman sold the home in 2017 following the death of his wife.
---
6.

River Oak Farm – $19 Million
Nestled on 46 river woodland acres, River Oak Farm is more than its 10 bedrooms. It has an infinity pool, 20-stall barn, fitness center, riding trails, and its very own English pub. It has a chilled wine cellar for oenophiles, plus it's just half an hour outside Manhattan. Enjoy the benefits of waterfront equestrian living and the option of big city weekends.
---
7.

1 Monmouth Drive, Deal – $19.7 Million
Originally owned by an optometrist and his wife, he transferred sole ownership to her, and she sold it in 2016 to a privately held LLC. This minimalist home has just four bedrooms and six bathrooms, but its floor-to-ceiling windows boast a gorgeous ocean view. Outside, there's a full pool with a pool house, spa, tennis court, and space to host guests.
---
8.

2 Margo Way, Alpine – $20 Million
This gigantic mansion was originally owned by an affluent couple, and they had trouble selling until they lowered their original asking price of $34 million down a few notches. The house itself has over 34,000 square feet with an indoor saltwater pool, basketball court, billiards lounge, and outdoor spa. It was bought through an LLC by one of their neighbors, ranking as one of the largest homes in the state.
---
9.

47 Rio Vista Drive, Alpine – $28.4 Million
This spacious estate was once the most expensive home in New Jersey until it was surpassed in 2006. The owner, billionaire Donald Drapkin, died in 2012, and the home was sold to a small realty LLC for a bit over $28 million. The 4-acre property has an outdoor pool with a pool house, conservatory, and playground for children.
---
10.

1421 Ocean Avenue, Mantoloking – $12.6 Million
This is the perfect home away from home for the rich. It's not only located along 100 feet of ocean frontage but has a heated saltwater pool. Along with the large deck and balcony, the owners probably don't go indoors much. Listed in 2021, the home instantly set off a bidding war that saw it selling for well over the asking price.

Conclusion
New Jersey is home to some of the nation's most wealthy citizens, and the most expensive homes sold in the state definitely reflect their lavish taste. From woodland mansions to prime beachfront bungalows, there are homes to suit every conceivable taste.
---
Featured Image Credit: Tracy Jentzsch, Unsplash