8 Most Populated Cities in Japan (with Pictures)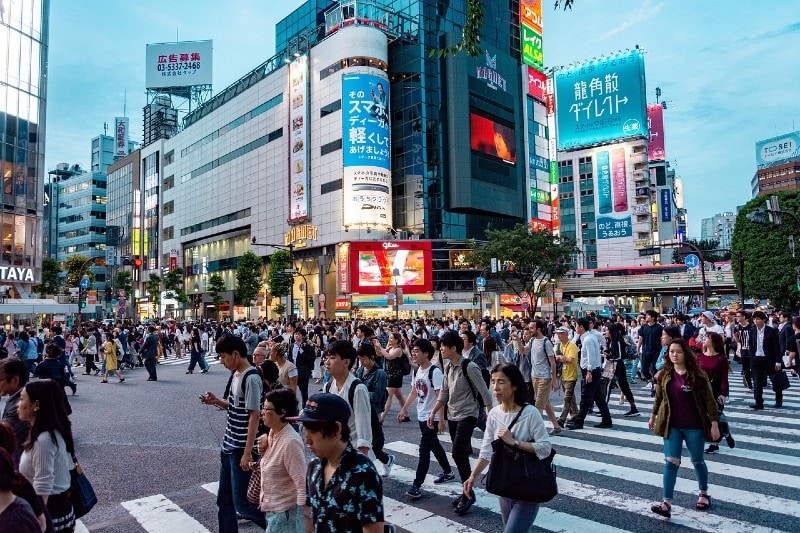 Japan has its share of famed cultural highlights but rarely earns appreciation for being a people watcher's paradise. The population of 126 million is jam-packed in the relatively small island nation. At 338.2 people per square kilometer, Japan has the 12th highest population density in the world, with most residents flocking to major cities.
The resultant piles of people across the country's popular locales are as remarkable as their landmarks. If you're looking to get lost in a crowd, check out these eight most populated cities in Japan.

The 8 Most Populated Cities in Japan
1.

Tokyo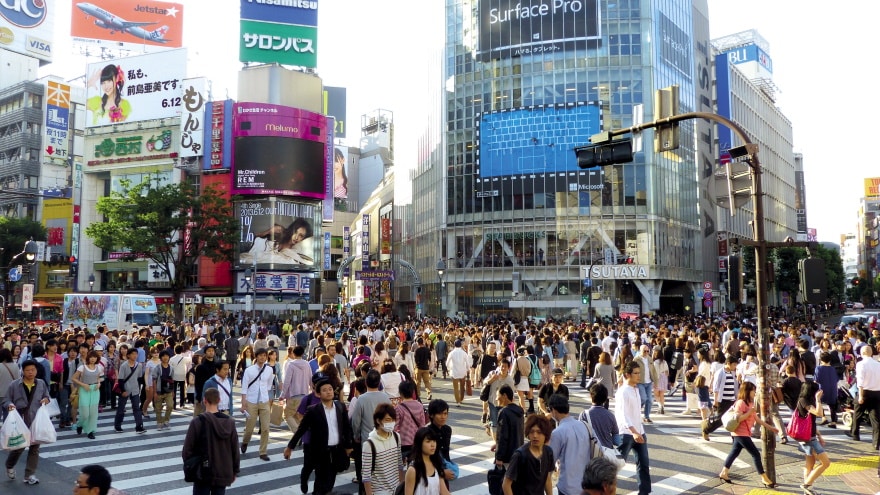 Tokyo maintains a longstanding tradition as Japan's economic and political center dating to the Edo period's origins in the early 1600s. Today, Japan's capital dominates global cities in GDP, boasting an economy rivaling the entire country of Canada.
The global financial center and host of the 2020 Summer Olympics offers numerous Michelin-starred restaurants, modern and historic landmarks, and some of the world's busiest transportation systems to accommodate the dense urban populace. The city has Japan's highest body count at 13.49 million residents. The metro area, consisting of more than 37 million inhabitants, is greater than any other city in the world.
---
2.

Yokohama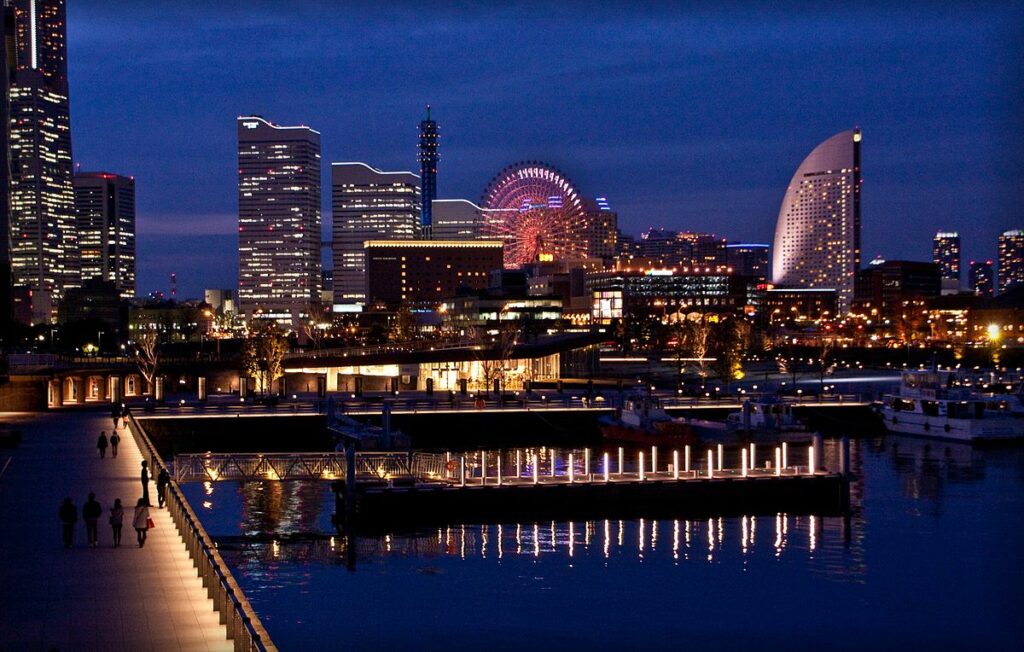 Yokohama is only 20 miles southwest of the city of Tokyo and is one of the primary reasons that Tokyo's metro area is so enormous. The capital of the Kanagawa Prefecture grew as Japan's first major foreign-trading port city in the 1800s. As the bridge between Japan and the world, Yokohama developed a globally inspired culture that every year attracts countless tourists.
The city features a rich blend of historical and modern attractions, from its traditional Japanese gardens to the bustle of Chinatown and Minato Mirai, one of the country's busiest business districts. Drawing numerous workers to its thriving economy, Yokohama has swelled to over 3.7 million residents.
---
3.

Osaka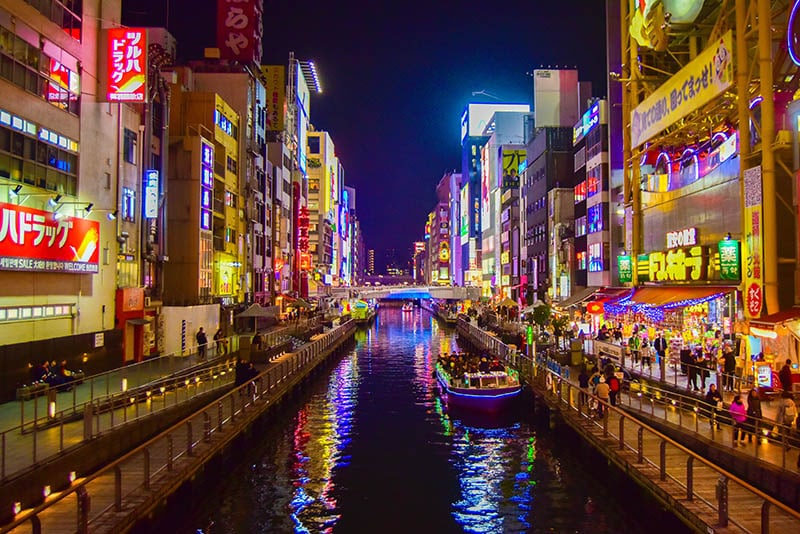 Osaka's culinary profile and vibrant festivals offer enormous appeal to a growing number of tourists. The city contains many of Japan's Michelin-starred restaurants, an exciting street food scene, and an impressive array of citywide vending machines. And as the home to well-known manufacturers, including Panasonic and Sharp, Osaka offers plenty of financial incentives for prospective residents.
Osaka has been an economic center for Japan since before the Edo period. A development boom in the 1900s accelerated its growth, and while its population has been declining slightly in recent years, the city is now Japan's third most populated. Along with nearby Kyoto and Kobe, Osaka is part of the Keihanshin metro region, the second most populated urban area in Japan and the 14th most populated in the world.
---
4.

Nagoya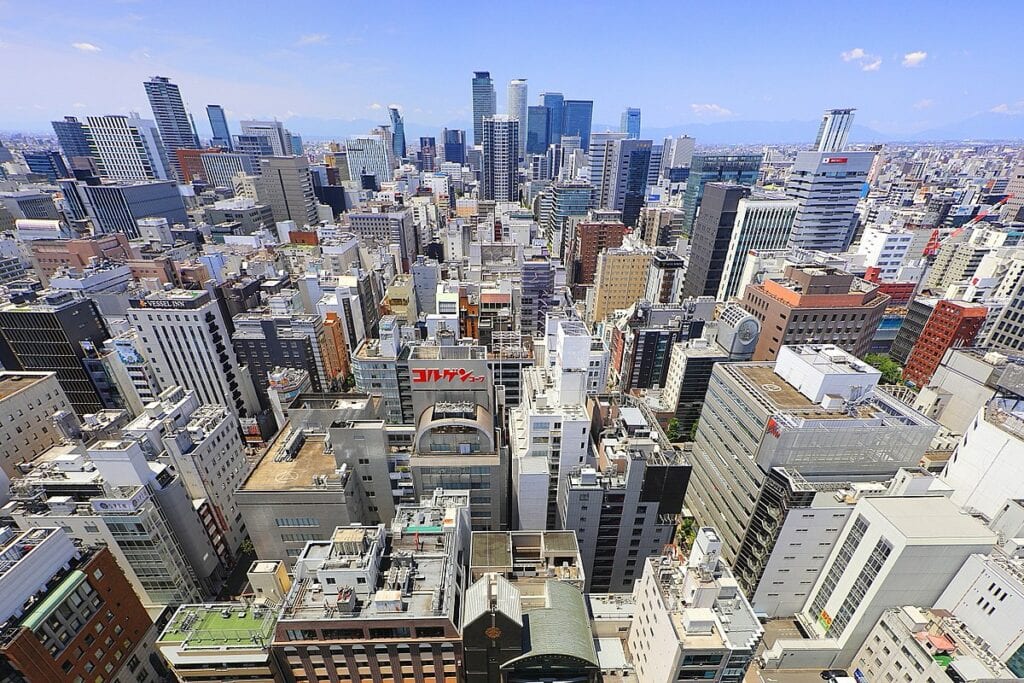 Though home to some of Japan's most treasured Shinto artifacts, Nagoya's renown centers more on its role in modern technology and industry. Sitting halfway between Osaka and Tokyo in the Aichi Prefecture, the city is also one of the country's principal ports.
Nagoya plays host to some of Japan's most prominent manufacturers, including Brother Industries, Nippon, and NGK Insulators. Popular Japanese brands such as Mitsubishi, Honda, and Suzuki have factories in the city, and Toyota's headquarters, located in Toyota City, sits close by in Aichi.
---
5.

Sapporo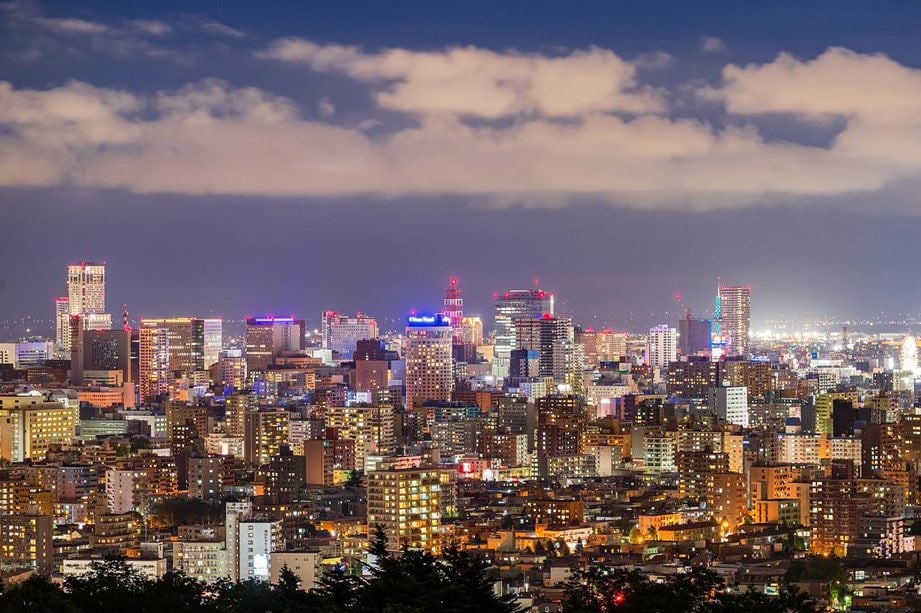 Sapporo is the capital of Hokkaido, the mountainous island north of Honshu. The city maintains a low profile compared to the glitzier locales like Tokyo and Yokohama, but as the primary industrial center on the otherwise sparse island, it is a magnet for job-seekers and home to nearly 2 million residents.
Economic growth started taking off in the 1960s in Sapporo. Hosting the Olympics in 1972 was a turning point for the city, and it enjoyed rapid infrastructure development to prepare. Tourists have numerous reasons to visit the relatively new city, with a culinary tradition, beer scene, and enthusiasm for winter fun revealing a unique and unexpected side of Japanese culture.
---
6.

Fukuoka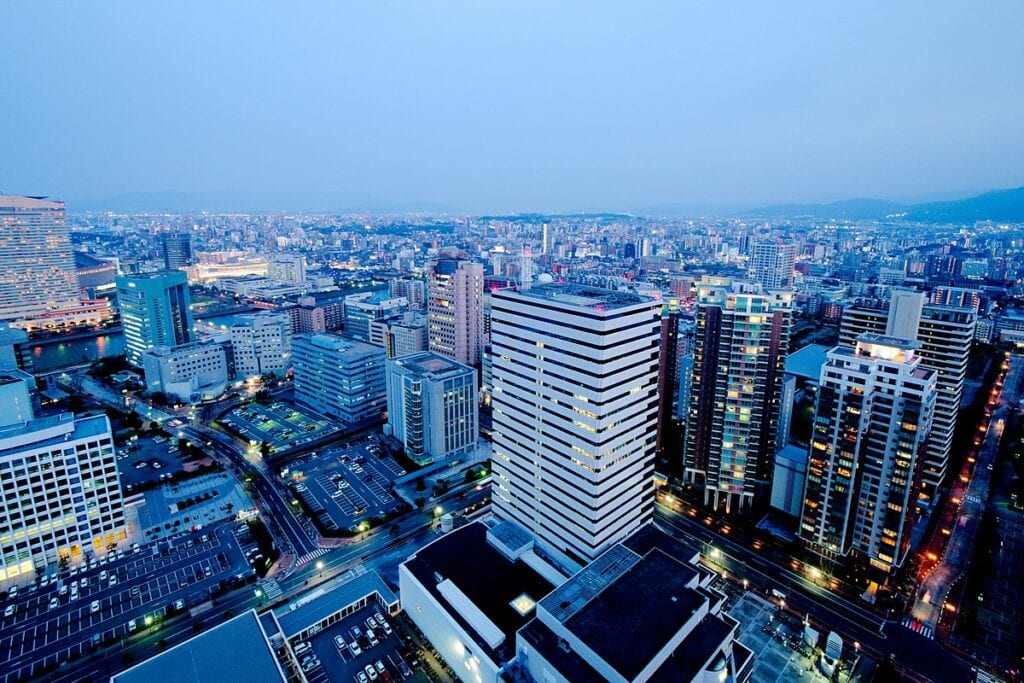 Fukuoka, the largest city in the Fukuoka Prefecture, sits at the northern end of Kyushu across the water from South Korea. Beautiful beaches in Japan's warmer regions make it a desirable spot for many, but the city offers a rich assortment of historic sites, shopping and entertainment opportunities, and singular culinary experiences.
The urban population of the prefecture is growing alongside its profile. Fukuoka has been cultivating a reputation as a start-up haven since the early 2010s, helping to fuel a population growth outpacing any other place in the country. It grew 4.79% from 2015 to 2020 and had the most rapid growth rate for young people of any Japanese city at over 22%.
---
7.

Kobe
Life in Kobe focuses on the port, an integral component of the city's ascendence since the 1860s following the country's opening to international trade. After WWII, it became even more crucial as a center for steel, shipbuilding, and other manufacturing industries. The city would later take on new manufacturing and power generation projects.
Following the devastating Great Hanshin-Awaji Earthquake of 1995 that leveled most of Kobe's industrial establishments, it began reinventing itself as a biomedical industry innovation center. Still, the city's population has been waning over the past decade, as more residents are leaving manufacturing sites for city centers like Osaka.
---
8.

Kyoto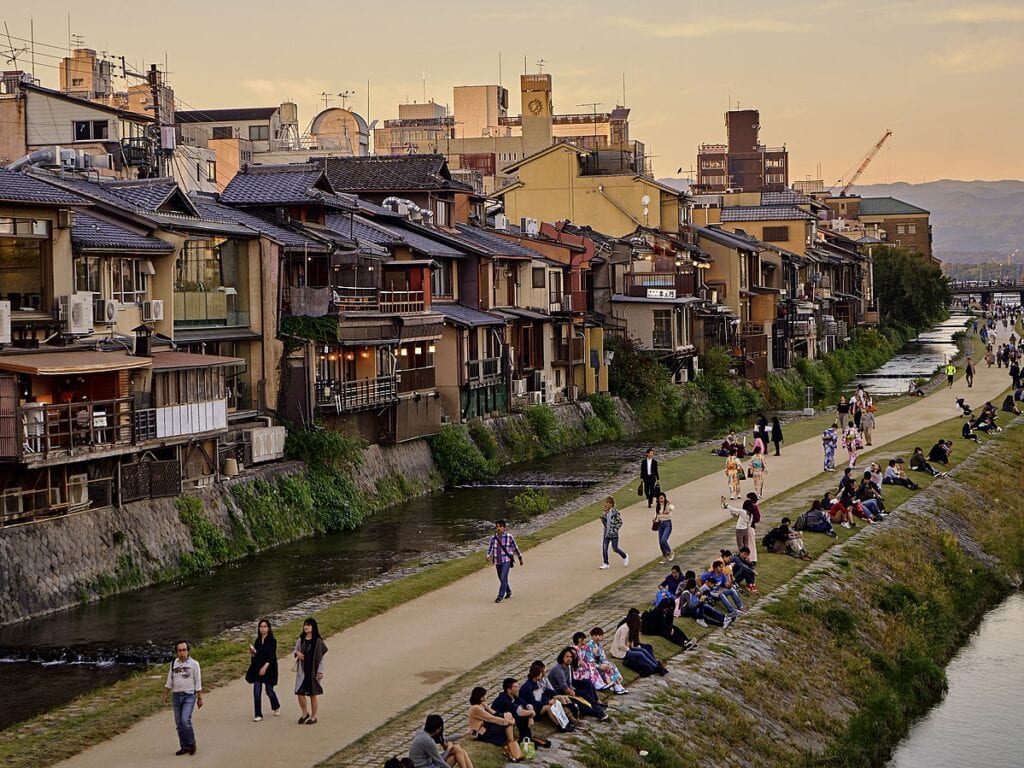 Kyoto was the capital of Japan from 794 to 1868, making it the site of many of the country's most impressive historical artifacts. No city bears the essence of Japanese tradition like Kyoto, the home of over 400 shrines, 1,600 Buddhist temples, and numerous gardens.
While it maintains its heritage, Kyoto is also a modern industrial center. Nintendo and Kyocera have headquarters in Kyoto. Traditional markets such as silk weaving, geisha and entertainment, and sake production also make up a significant part of its economy.

Conclusion
Headed by Tokyo, Japan is home to many of the world's most populated cities and some of the most attractive opportunities for people starting careers and pursuing relaxing lifestyles. But the nation also leads in a disturbing global trend of general population decline. Economic insecurity has been rising over the past two decades, dissuading many young people from starting families. Fueled by the ongoing impact of COVID, there's little indication that uncertainty will go away soon.
---
Featured Image Credit: sofi5t, Pixabay