Ryobi P261 Impact Wrench Review 2023 – Pros, Cons, & Verdict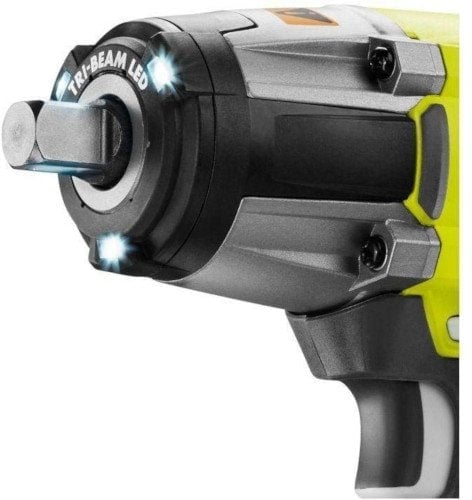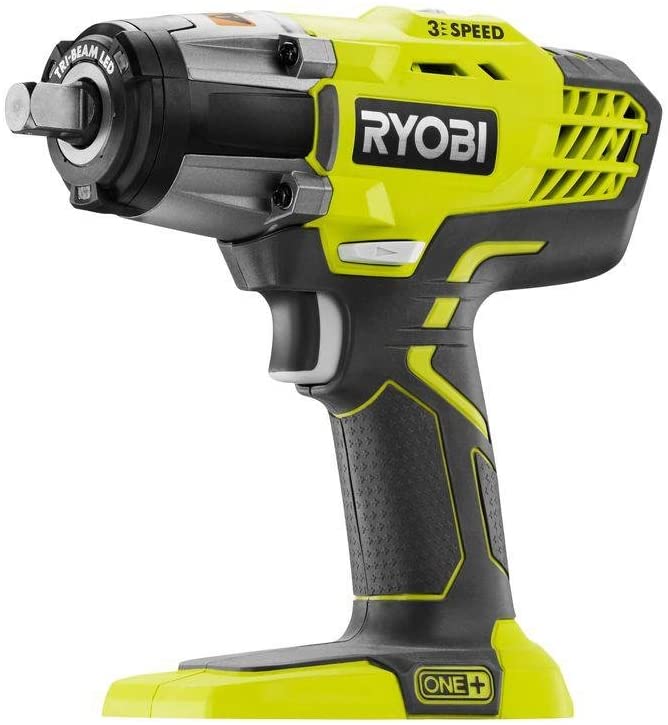 We give the Ryobi P261 Impact Wrench a rating of 4.6 out of 5 stars. 
Build Quality: 4.5/5
Power: 4.5/5
Battery Life: 4.5/5
Features: 4.8/5
Price: 4.5/5
Review Summary
Ryobi is a leading manufacturer of tools for personal use. Users love their products for being durable, efficient, and relatively affordable. The Ryobi P261 is an impact wrench that lives up to the Ryobi name. The Ryobi P261 Impact Wrench is cordless, making it highly convenient and lightweight, but not as powerful as other tools. This cordless wrench is an excellent option for small to medium-sized jobs that require flexibility and ease of movement.
It's 300 ft-lb. torque and 3,200 impacts per minute (IPM) performance means the P261 is versatile and powerful enough for most jobs. When you factor in the lightweight design, convenience, and LED lights, the P261 is handy around the house and garage. Still, it will not be powerful enough for all jobs. Since it is battery-operated, it cannot provide the same power as corded or pneumatic tools. More so, the battery does not last very long and dies quickly, requiring you to charge the batteries or buy new ones frequently.
With this in mind, the Ryobi P261 is an impressive cordless impact wrench because of its power and weight compared to similar tools. Its design has some limitations, but you will fall in love with this model's lightweight frame. To find out more about the Ryobi P261, read on.
Ryobi P261 Impact Wrench – A Quick Look
Pros
65 lbs.
300 ft-lb. torque
3,200 impacts per minute
3-speed selector switch
ONE+ suitable
3 LED lights for increased visibility
Affordable
Great for woodworking
Cons
Not as powerful as other tools
Batteries die quickly
Not suitable for all automobile jobs
Specifications
Specifications
Manufacturer: Ryobi
Weight: 1.65 lbs.
Power Source: Batteries, Lithium-Ion
Voltage: 18V
Torque: 300 ft-lb.
Speed: 3,200 impacts per minute
Warranty: 2-year manufacturer's warranty
Power and Speed
Many cordless impact wrenches do not offer the power required for heavy-duty jobs. Still, the Ryobi P261 provides substantial power and force that other cordless wrenches simply cannot touch.
It has an impact mechanism that produces 300 ft-lb. torque and up to 3,200 impacts per minute. The P261 is ideal for drilling into dense wood and minor automotive repairs. However, some auto work may require a much more powerful impact wrench, especially if you don't want to charge it frequently.
Despite its power, the Ryobi P261 also offers excellent control. It includes a 3-speed selector switch and is suitable for various fastening applications.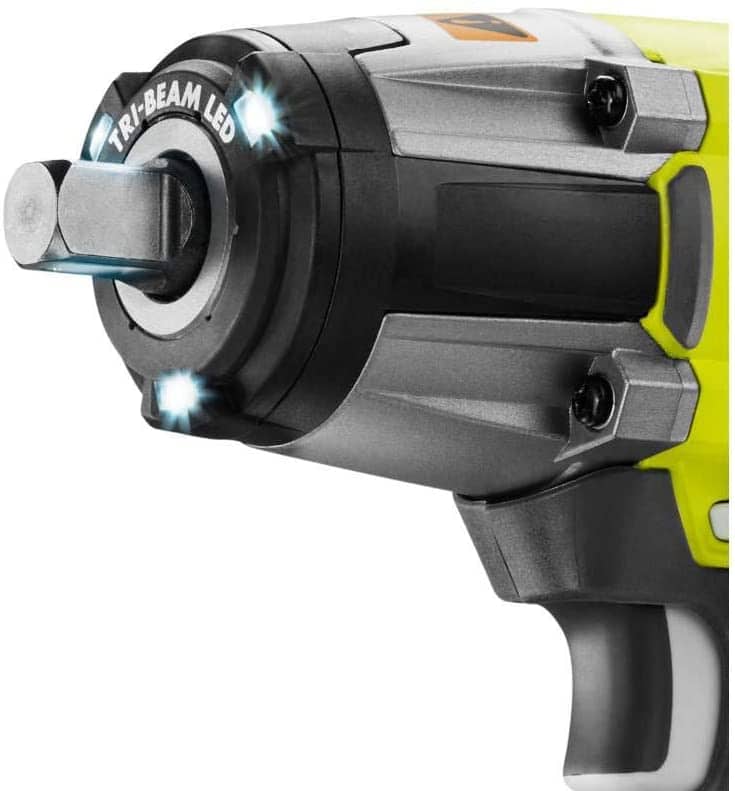 Size
The benefit of any cordless impact wrench is its size. The Ryobi P261 is an incredibly compact and lightweight model. With the battery, it weighs 3.45 pounds.
Battery
Since the Ryobi P261 is cordless, it is energized by 18-volt lithium-ion batteries and is part of the Ryobi ONE+ system. So, the batteries can be charged with a dual chemistry charger. The charger can charge ONE+ batteries in as little as one hour.
The main drawback is that the batteries die very quickly, especially if you use them for more heavy-duty jobs. Expect to change or charge the batteries frequently if you use the P261 at high power for long periods.
Extra Features
In addition to the power and light weight, the Ryobi P261 has three LED work lights to illuminate the area you are working on. Whether you are working in poorly lit areas or trying to work with small parts, the LED lights help you see what you are doing for enhanced performance.

FAQ
Can This Impact Wrench Remove Lug Nuts?
This impact wrench can remove lug nuts with a torque requirement of 300 ft-lb. or less. The torque is strong enough for small to medium-sized jobs, but some lug nuts require more torque and power. Consult the user manual of your automobile to see if it requires more torque than the Ryobi P261 offers.
Which Socket Fits This Impact Wrench?
The Ryobi P261 has an ½-inch drive and is designed for ½-inch sockets.
What is the warranty like for this kit?
All Ryobi products have a 2-year manufacturer's warranty, including the Ryobi P261 Impact Wrench. Since cordless wrench kits are less powerful and more susceptible to damage, the 2-year warranty ensures the tool is protected.
What the Users Say
We wanted to know what other people thought about Ryobi's P261. Most reviews were positive, but there were some negative ones also, just as we expected. People generally agreed with our overall assessment of the tool's convenience, luxury, and lack of power. Here's what people thought in more detail:
Pros
Many people noted that it was an excellent tool for easy-to-medium jobs on a crunch. Additionally, most users were pleased with the overall power. Although most people admitted that it wasn't as powerful as other tools, it is one of the more powerful cordless options. People used it for woodworking, removing lug nuts from tractors, and more.
Finally, users are pleased with the price of the P261. They believed the quality and functionality matched the price they paid.
Cons
As we expected, many people complained about the battery of the Ryobi P261. They said that the battery dies quickly and you must replace it regularly. Users also noted that too much pressure on the device will cause the batteries to overheat.
Others complained about the power of the P261. They claimed that it was simply not powerful enough for their jobs. We saw this complaint coming since almost all cordless impact wrenches are not powerful enough for heavy-duty jobs.

Conclusion
Overall, the Ryobi P261 Impact Wrench is an impressive cordless impact wrench. Its lightweight and compact design makes it an excellent option for those on the go or far away from the outlet. It also has outstanding power, considering its size and weight. Still, it is not powerful enough for all jobs. If you carefully consider how much torque you need per job, you can determine if the P261 is suitable for you. If your jobs require less than 300 ft-lb. torque, Ryobi's P261 is a great choice.