5 Free DIY Goat Barn Plans You Can Build Today (With Pictures)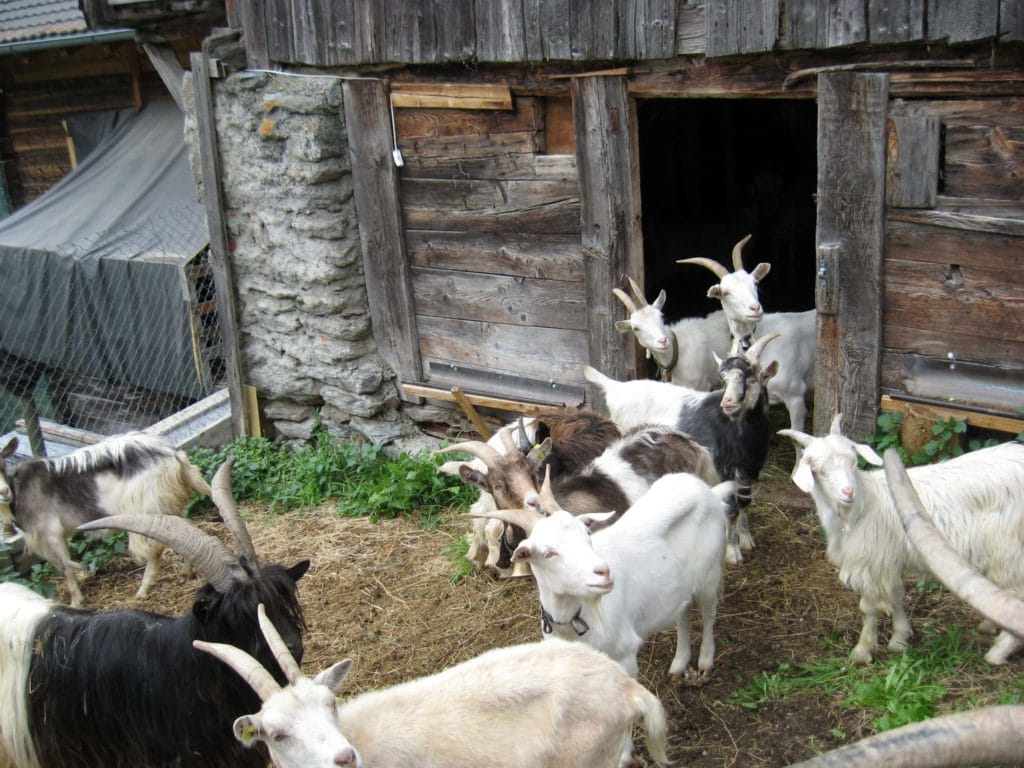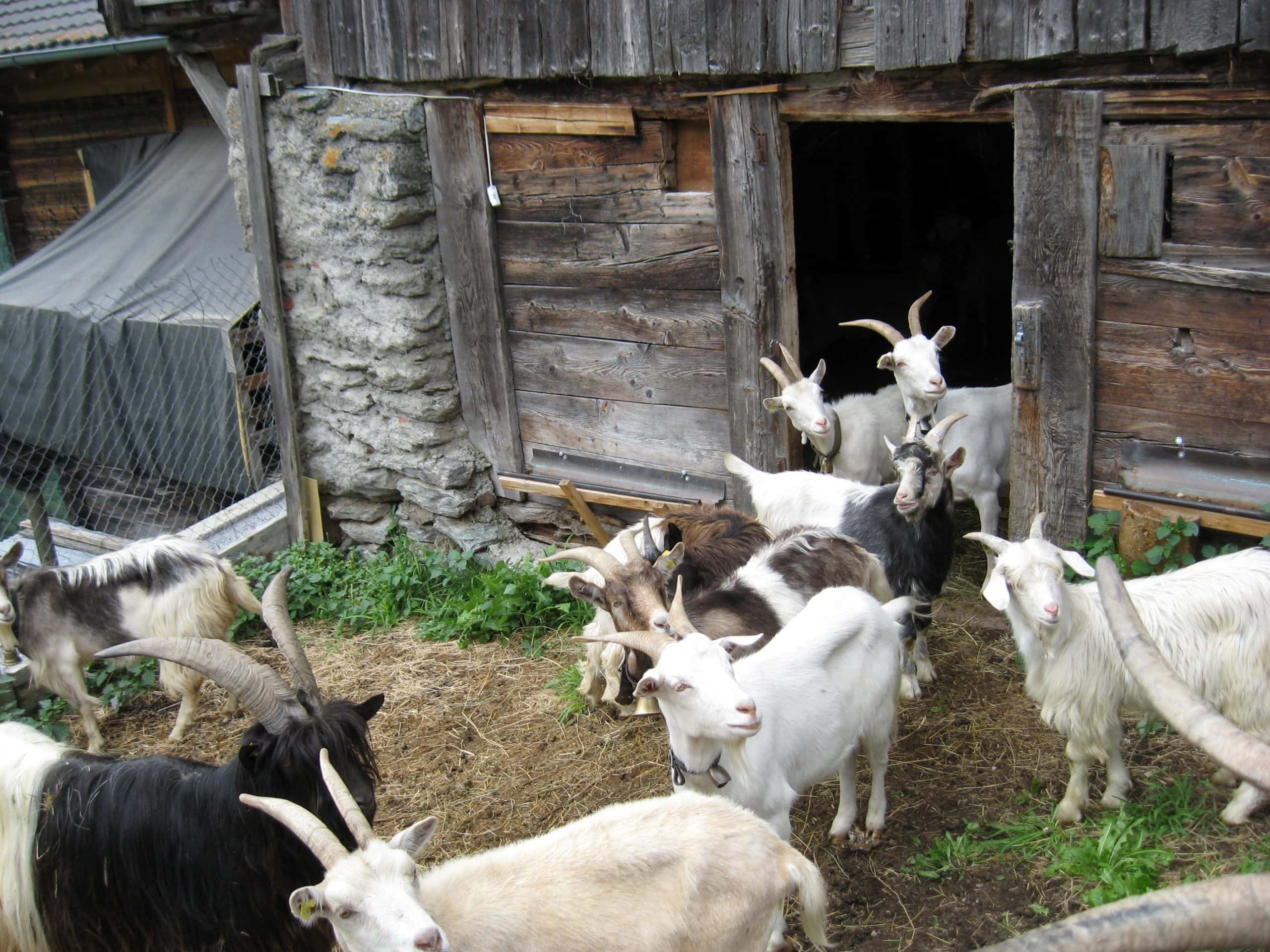 Providing your goats with a safe place to sleep and being able to protect them from the elements and predators is an important task. Goats can tolerate cold weather when they have adequate shelter, and during hot weather, they need somewhere to get out of the heat.
Building a barn is not a simple task, and it takes time to find one that fits your budget and your experience level. This list of five barns gives you a great starting point if you want to learn how to build a goat barn, and if you are an experienced builder, you can customize a plan to suit your needs.

The 5 DIY Goat Barn Plans
1.

GottaGoat Building the Goat Barn Plans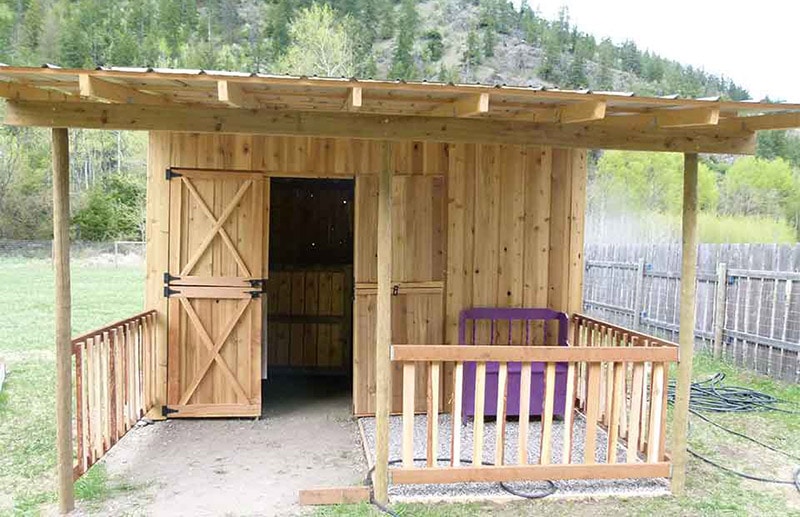 GottaGoat offers plans to build a cute barn with two stalls, a covered front porch, and double Dutch doors within a pole barn construction. The barn is 12×8 feet, with a porch depth of 6 feet. The website claims that it took a month to build this barn, and the site has pictures and a step-by-step process of building the barn, as well as a link to a free e-book that lists the building materials.
Characteristics
Skill level: Advanced
Materials: Multitude of lumber, screws, cement, door hardware, nails, and metal roofing
Tools: Cement mixer, Drill with bits, Miter saw, chainsaw, post level, and an assortment of hand tools
---
2.

Simple Living Country Gal Converts a Shed Into a Goat Barn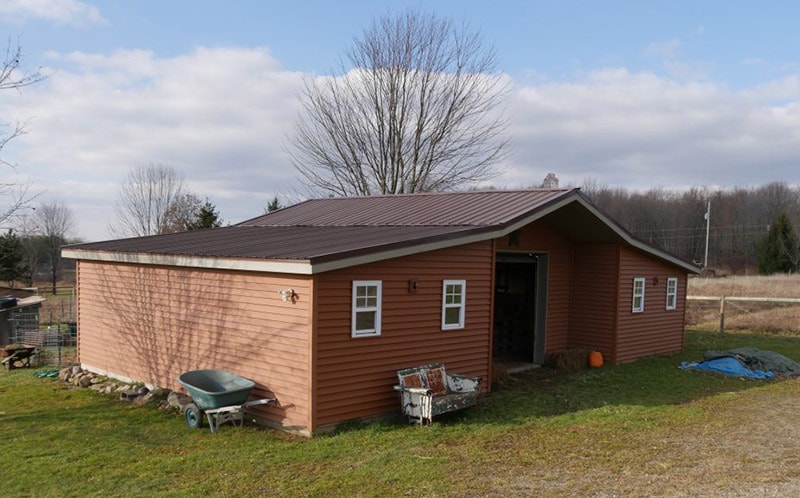 A convenient way to create a barn for your goats is to convert an existing shed into one. Simple Living Country Gal shows you how to do this on their blog post. Building a barn can be expensive, so sometimes rethinking your plans can save you money and time. This barn is ideal for those who raise and breed goats because the setup has a communal area, sickbay, five small pens, a feed room, and a place for milking.
Characteristics
Skill level: Intermediate
Materials: Shed plans
Tools: Multitude of building tools, depending on the type of shed you choose
---
3.

Goat House by DIY Danielle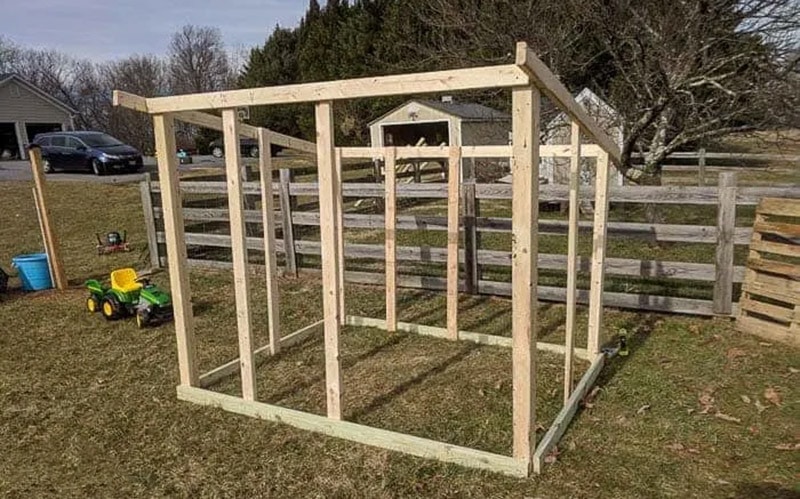 This goat house by DIY Danielle is simple in design but offers a great place for your goats to live. You don't need that much experience to build this house, and it will save you money because it is smaller in size. The site offers instructions, with each step outlined and plenty of pictures to guide you through the process.
Characteristics
Skill level: Beginner
Materials: Lumber, hinges, gate latch, siding, exterior wood screws, roofing, and screws for roofing
Tools: Miter saw, square edge, and electric drill and bits
---
4.

Goat Shed Plans From HowTo Specialist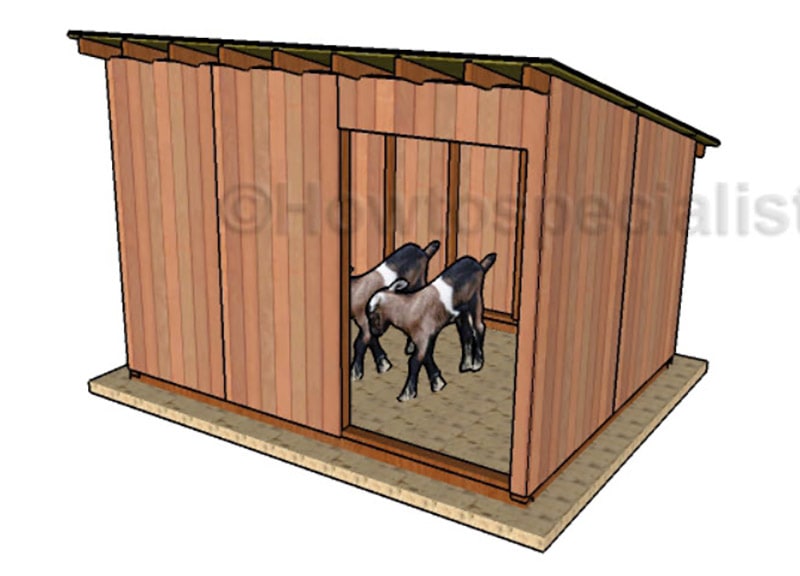 The website HowTo Specialist shows you how to build a basic shed that offers protection from the elements for your goats. The plans are easy to follow and detailed, so the beginner can feel confident tackling this project. You can build this shed in one day, depending on how fast you are.
Characteristics
Skill level: Beginner
Materials: Lumber and plywood, screws, nails, wood glue, stain/paint, and wood filler
Tools: Miter saw, jigsaw, chalk line, tape measure, spirit level, carpentry pencil, and drill and bits
---
5.

GottaGoat Budget-Friendly Goat Barn
For those on a tight budget, GottaGoat offers plans for a small barn that is functional and ideal for a couple of goats. You can save even more money if you can salvage some wood or use scrap lumber. This site shows you how to build a small stall at the back of the barn that can be used for hay storage. The barn size is almost 7 feet wide and 14 feet long, with a height of 8 feet at the high end.
Characteristics
Skill level: Intermediate
Materials: Variety of lumber, roofing, roofing screws, door hardware, nails, screws, rafter brackets, and exterior screws
Tools: Miter saw, tape measure, level, and drill and bits

Conclusion
There are a variety of styles for goat barns, with some being more complex than others. These five plans showcase different styles and experience levels so you can find one that you feel confident to build.
You don't have to build an elaborate house nor spend a huge amount of money to get great results. However, your goats will appreciate the time and effort you put into learning how to build a goat barn that is a safe structure they can call home.
Related Reads:
---
Featured Image Credit: Pxhere