Makita vs Ryobi: Which Power Tools Brand is Better in 2023?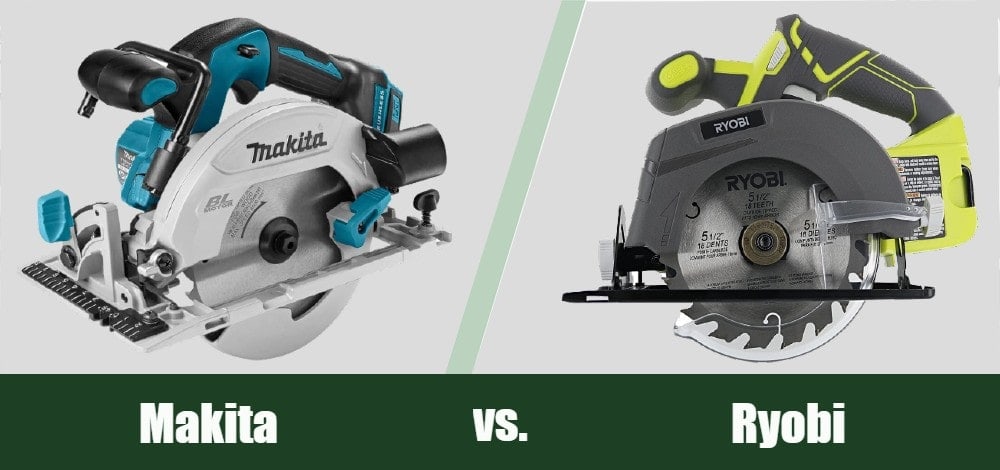 Makita and Ryobi are two of the biggest names in power tools today. Both of them have massive lineups of cordless power tools running on lithium-ion batteries, but they occupy different spaces. Makita is known for making high-end tools that professionals rely on to withstand daily abuse. While you will find Ryobi tools in the bags of some professionals, it's certainly not as common. That doesn't mean Ryobi doesn't make good tools though. And if you were to check the tool collections of homeowners, you'd likely find more Ryobi tools than Makita.
Both of these companies manufacture similar lines of tools, making them a very fair comparison. If you're looking to start a collection of cordless power tools, these are two of the brands you're most likely to consider. So, let's take a closer look at what each one offers and determine which is a better choice in 2023.

A Quick Comparison
| | | |
| --- | --- | --- |
| Brand name | Makita | Ryobi |
| Established | March 21, 1915 | December 16, 1943 |
| Headquarters | Anjo, Aichi, Japan | Fuchu, Hiroshima, Japan |
| Product lines | 18V LXT Cordless | 18V ONE+ Cordless, 40V cordless |
| Parent company/ major Subsidiaries | Makita | Techtronic Industries |
Brief History of Makita
Makita was originally founded as a company that sold and repaired electric motors in 1915. It wasn't until 1958 that they started manufacturing tools, which they continue to do today. Their first tool was a portable electric planer, and they were the first company in Japan to produce one. One year later, in 1959, they became a full-fledged electric power tool manufacturer and began exporting power tools with a major shipment of 1,300 planers to Australia.
In 1962, the company changed its name from Makita Electric Works to Makita Electric Works, Ltd., and went public on the Nagoya Stock Exchange. The next year, Makita became entirely debt-free—two years before their 50th anniversary as a company.
Makita went on to create their first rechargeable power tool in 1969; the 6500D battery-powered drill. The following year, Makita U.S.A. Inc. was established in the United States. Makita continued to expand its international branches over the years, creating Makita companies in many major countries.
In 1984, Makita Corporation of America was created in the US, and they began producing power tools in America one year later. The entire company changed its name to the Makita Corporation in 1991; the same year they started producing power tools in Europe.
They made the first nickel hydride battery tool in the late 90s, exhibiting the 6213D rechargeable driver-drill at the Chicago Hardware Show in 1997. Throughout the 2000s, Makita continued to grow and expand its reach by opening branches across the globe. By 2010, they were producing their new brushless line of power tools. The year 2015 marked the company's 100th anniversary.
Brief History of Ryobi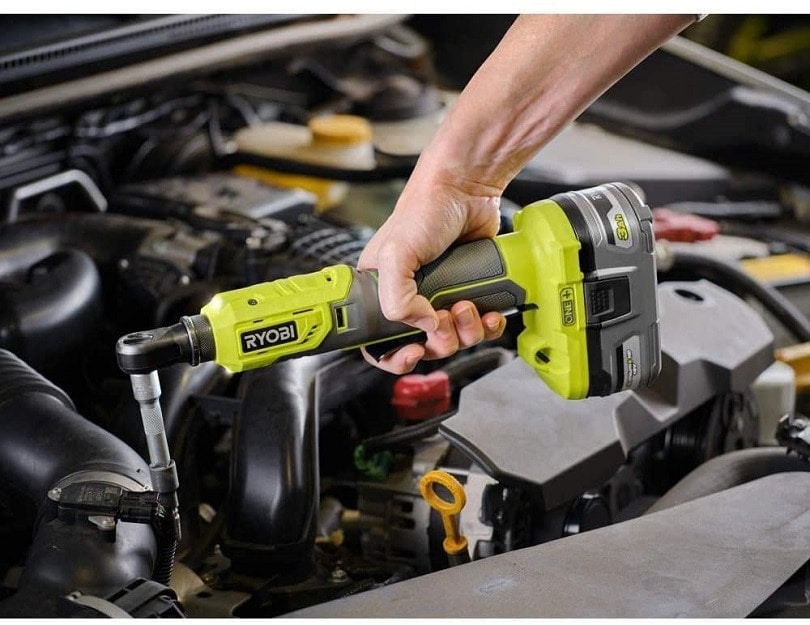 Ryobi's history isn't quite as deep as Makita's. The company was first started in 1943 as the Ryobi Seisakusho Company, Ltd. In 1944, they held their opening ceremony and began the manufacture and sale of die-cast products. A decade later, Ryobi began producing plastic die-cast products as well. Then, in 1961, Ryobi was listed on the Tokyo Stock Exchange and started to create offset printing presses.
For the first few decades of the company, Ryobi was creating die-cast products, door closers, and even fishing tackle. It wasn't until 1968 that Ryobi started to produce power tools, which is what they're mainly known for today.
Ryobi introduced their corporate identity system in 1975, which was later reviewed in 1994, when a new corporate logo and company colors were chosen; giving us the bright-green Ryobi tools that we're used to now.
In the 2000s, big changes came for Ryobi. At the turn of the century in the year 2000, Ryobi sold its North American power tools business. One year later, they also sold their European branch, and in 2002, they let go of their power tools business in Oceania as well. Since then, Techtronic Industries has been producing power tools in the United States, Canada, Europe, Australia, and New Zealand under the Ryobi name. They now manufacture and distribute Ryobi tools in these markets, though they have no capital relationship with Ryobi.
The remainder of the Ryobi power tools business was purchased by the Kyocera Group in 2018, though it doesn't affect tools sold in the markets that are covered by Techtronic Industries.

Makita vs. Ryobi: Manufacturing
Makita
Makita has an extensive distribution network across the US, with The Makita Corporation of America located in Buford, Georgia. The American branch of Makita works closely with engineers who spend time on American job sites to meet the needs of American contractors.
But Makita is a global brand with branches in more than 40 countries. Their tools are produced all over the world, not just in the US. In total, they have 10 manufacturing plants that are currently operating across the globe, with additional factories located in Japan, Brazil, China, Mexico, the United Kingdom, Dubai, Thailand, Germany, and Romania.
Ryobi
Currently, Ryobi has 12 running factories in six countries. However, not all of these factories are used for producing power tools. It gets more confusing, however, because Ryobi sold its power tool businesses in the US, Canada, Europe, Australia, and New Zealand. These branches were sold to a Hong Kong-based company, Techtronic Industries, that continues to manufacture and sell tools under the Ryobi name.
There is currently one Ryobi plant in the United States, located in Shelbyville, Indiana, though it's for Ryobi Die Casting and not Ryobi Tools, which are now owned by different companies. Most, if not all Ryobi tools today are produced in China.

Makita vs. Ryobi: Product Line
Makita
Makita makes several lines of power tools. Their flagship LXT line offers premium cordless power tools that run on lithium-ion batteries. They offer corded and pneumatic power tools as well.
LXT Cordless Power Tools
The Makita LXT cordless power tools lineup is huge. That might even be an understatement. It contains more than 275 tools that all operate on the same 18-volt LXT batteries. In the LXT line, you'll find several levels of tools, including sub-compacts, compacts, premium, and the X2 top-of-the-line brushless offerings. But there are far larger tools in the lineup, including push mowers, leaf blowers, and even chainsaws; all of which run on battery power. You'll even find some specialty tools in the LXT family, such as multi-surface scanners, metal-working tools, vacuums, automotive tools, and more.
Corded Power Tools
Makita's main focus is clearly on their cordless LXT family of power tools, but they also offer some corded power tools. Grinders, table saws, and more are available with a power cord so you never have to worry about dead batteries.
Pneumatic Tools
The Makita line of pneumatic tools includes compressors, staplers, and nail guns of all sizes.
---
Ryobi
Ryobi produces a wide range of tools for many different uses. They fall under three main product lines; the 18-volt ONE+ cordless lineup, the 40V cordless tools, and their corded offerings.
18V ONE+ Cordless
This is Ryobi's main offering, and the family includes more than 175 tools that all operate on the same 18-volt batteries. In this lineup, you'll find everything from drills and saws, to nail guns, leaf blowers, and chainsaws. They even offer cordless miter saws that run on the same 18-volt battery.
40V Cordless
Some tools just need more power, which is where the Ryobi 40-volt family comes in. This lineup consists of more than 50 different tools that offer gobs of power that makes them run more like gasoline-powered tools. This family consists of larger tools like mulching push mowers, snow throwers, pressure washers, backpack leaf blowers, large chainsaws, trimmers, edgers, and more.
Corded Tools
While Ryobi's main focus is on cordless power tools, they do still offer plenty of corded options. These generally tend to be either larger power tools like miter saws, or more affordable versions of cordless power tools they sell. For instance, a corded Ryobi drill is a cheap alternative to a cordless version that requires a battery and charger.

Makita vs Ryobi: Price
One of the biggest differences between these two power tool companies is their pricing. Ryobi tools tend to be priced at the more affordable end of the spectrum and marketed more towards homeowners, hobbyists, and DIYers. Makita tools are higher-end products that are intended for professional use, so they tend to cost substantially more.
Makita
Makita does offer a few cost-effective power tools that are lacking their top features, such as a brushless motor. These more affordable offerings from Makita are still good tools, but they don't offer as much as some other brands for the price. Most Makita tools are more expensive than similar products from other brands, but they also provide superior performance and longevity, which is why they're the first choice for many professionals.
Ryobi
Ryobi definitely does produce some high-end tools, but they're not considered a premium brand. In fact, many professionals continue to overlook Ryobi tools. They're often considered more of a prosumer brand since they toe the line between consumer and professional quality. Ryobi offers some of the most affordable cordless power tools around, and they're equipped with features that make them feel like a great value for the price.

Makita vs Ryobi: Warranty
Makita and Ryobi both offer different warranties, depending on what tool you purchased.
Makita
On cordless power tools in the LXT family, Makita offers a standard 3-year warranty, which also includes the battery and charger. During this period, they will repair or replace any tool that exhibits failures due to defective workmanship or materials. Standard wear and tear are not covered under the Makita warranty.
Ryobi
On cordless power tools in the 18V ONE+ family, Ryobi offers a 3-year limited warranty that includes the batteries and charger. Similar to Makita, this warranty only covers defects in workmanship or materials, not standard wear and tear. Products in the 40V lineup are covered for 5 years under the same type of limited warranty.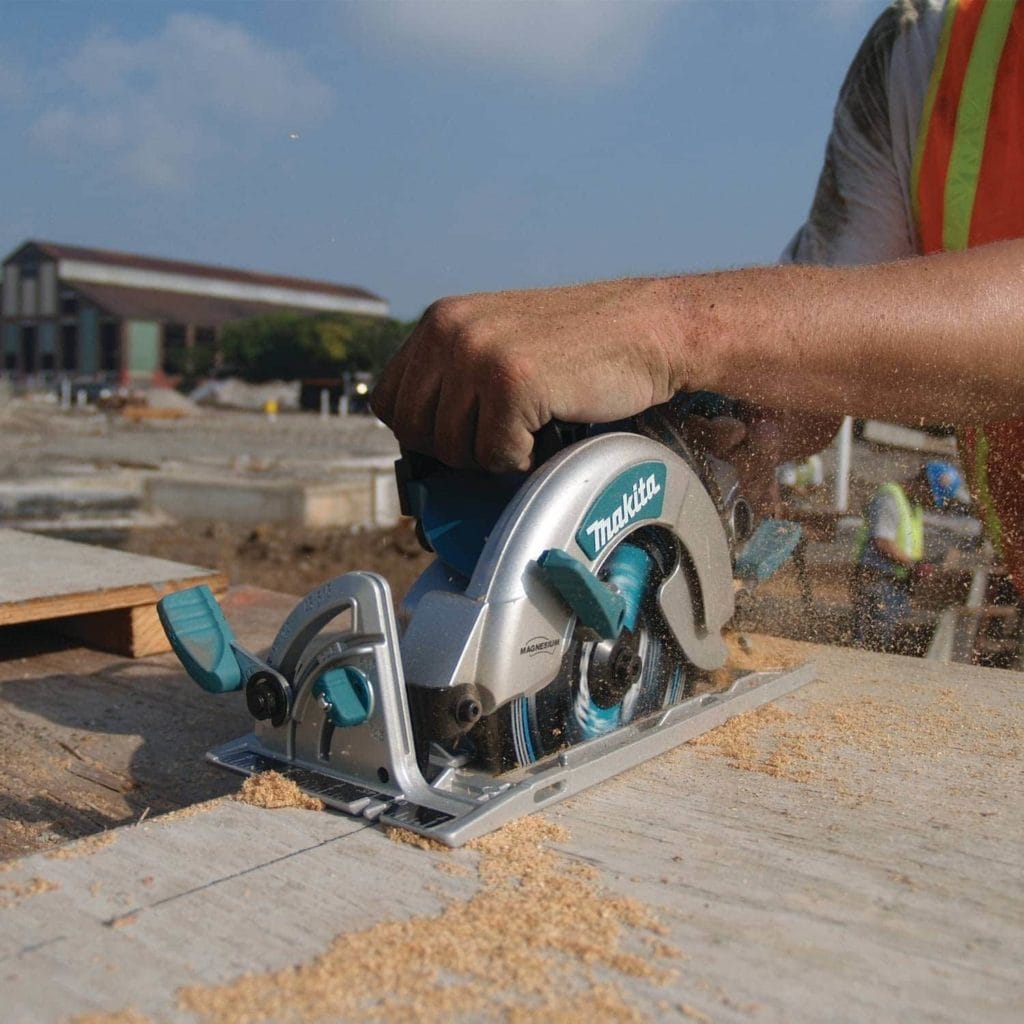 Makita vs Ryobi: Customer Service
Many power tool companies fail when it comes to customer service. However, Ryobi and Makita are two brands that users often review positively regarding their customer service.
Makita
Makita is known for having some of the best customer service in the power tool world. You won't find many previous Makita customers switching to other brands. You're also less likely to come across customers of Makita who are unhappy with the customer service they've received. Most users report that Makita is fair with their customer service and warranty practices.
Ryobi
Ryobi is another brand that seems to do pretty well where customer service is concerned. But you will find a few enraged customers who say they emailed the company with complaints and never heard back from them. There are plenty of people with positive stories about dealing with Ryobi customer service though. Still, Makita seems to be a bit better in this department.

Head-to-Head: Impact Drivers
Makita XDT131 vs Ryobi PSBID01K ONE+ HP
The Makita XDT131 is one of the more affordable impact drivers in the Makita family. We'll be comparing it to the Ryobi PSBID01K ONE+ HP impact driver, which is one of the highest-end impact drivers in the Ryobi lineup. Even though they're at opposite ends of each brand's lineup, these tools are priced just about the same, making them a great set to compare.
Let's start by looking at power. The Ryobi impact driver manages an impressive 1,700 inch-pounds of torque, outperforming the Makita gun by 200 inch-pounds. Meanwhile, the Makita is variable speed, allowing you to choose between 3,400 and 3,600 impacts per minute. Once again, the Ryobi wins with a max speed of 3,800 impacts per minute, and it's also variable speed.
Regarding size and weight, it's a pretty even split. The Makita impact driver is slightly shorter at 5 inches to 5.3 inches for the Ryobi. On the other hand, the Ryobi is much lighter, weighing in at 2.8 pounds with the battery installed. The Makita weighs 3.3 pounds with the battery. That said, the Makita battery is 3 amp-hours. With the Ryobi, you get 2 batteries that are each 1.5 amp-hours. Still, the Ryobi is slightly lighter than the Makita.
Our Verdict:
In this case, we're giving Ryobi the win. Both tools are approximately the same price, but Ryobi offers superior performance for what you pay with more power and a greater number of impacts per minute.

Head-to-Head: Circular Saws
Makita XSR01Z X2 LXT vs Ryobi P508 ONE+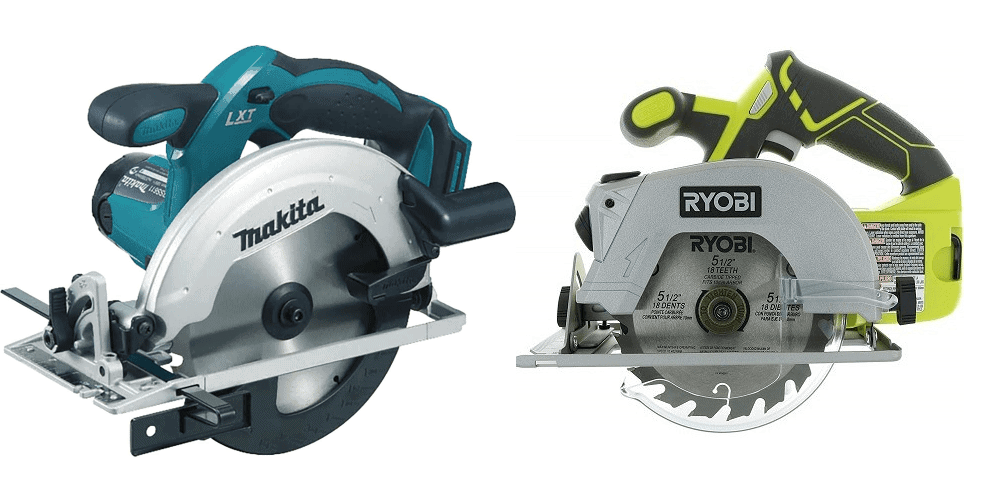 This time, we're comparing a top-end cordless circular saw from each of these two companies. But there's a pretty massive price difference here. In this case, the Makita saw is twice the price of the Ryobi. Both of these saws use 7¼-inch blades and are equipped with brushless motors for improved longevity and efficiency.
But things look pretty different if we take a look at how these saws are powered. The Ryobi saw requires a single 18-volt battery pack while the Makita requires two batteries. If you don't already own batteries, this is going to substantially increase the cost of the Makita saw, creating an even larger difference in price between the two.
Still, with that second battery, you get some impressive performance. If using 2 batteries that are each 5 amp-hours, you'll be able to make over 550 cross-cuts per charge. Of course, using 10 amp-hours worth of batteries is going to make your tool prohibitively heavy. In fact, it weighs nearly 13 pounds, compared to the Ryobi which weighs less than 8 with a battery installed. The Ryobi saw is also more compact, measuring 4 inches shorter than the Makita.
But you'll get far more power and speed from the Makita. Its no-load top speed is 5,100 RPM, compared to 3,800 RPM from the Ryobi. The Makita offers a max cutting capacity of 2-9/16 inches, which slightly beats the Ryobi's capacity of 2-7/16 inches, though it's close.
Our Verdict:
It's a difficult decision between these two saws, but considering the incredible difference in price, we have to give the win to the Ryobi. The difference in performance isn't nearly as big as the price difference. Plus, you can purchase several more Ryobi batteries for less than the difference in price between these saws, allowing you to get far more cuts with no downtime for charging.

Head-to-Head: Push Lawn Mower
Makita XML03Z vs Ryobi RY401100-Y
This time, we're going to compare a Makita X2 LXT push mower to a Ryobi 40V push mower. The Ryobi model uses their large 40-volt battery packs, while the Makita model uses 2 of their standard 18-volt battery packs for a total of 36 nominal volts. Price-wise, the Makita costs twice what the Ryobi goes for, but the Ryobi includes the necessary 40-volt battery pack, while the Makita includes no batteries. As you can see, the Makita will cost considerably more once you factor in the price of 2 battery packs.
Let's take a look at the performance you'll get from these machines. The Ryobi machine has 7-inch wheels and offers 25 minutes of run-time on a 4 amp-hour battery. It features an 18-inch cutting width. The maximum cutting height is 4 inches, minimum cutting height is 1½ inches.
On the Makita mower, you get slightly larger 8-inch wheels and the same 18-inch cutting width you'll get with the Ryobi. With two 5 amp-hour batteries, you'll get 30 minutes of run-time—only 5 minutes better than the Ryobi. The Makita has a maximum cutting height of 2-5/16 inches, and a minimum cutting height of 5/16 inches.
Our Verdict:
The Makita mower offers performance that's only slightly better, and not in every department. Considering the huge price difference, we were hoping to see significantly improved performance from the Makita. Since the Ryobi just about matches the Makita for performance at less than half the cost, we have to give the win to Ryobi once again.

Overall Brand Reputation
Performance
Edge: Ryobi
It's a bit difficult to compare performance between tools that are at opposite ends of the price spectrum. We've found that even the cheaper models from Ryobi manage to keep up with Makita's expensive offerings. Granted, the expensive Makita models will often beat the cheaper Ryobi products in some key areas, though overall performance is pretty similar. But when we compare Ryobi's premium models with similar offerings from Makita, the Ryobi tools seem to offer superior performance.
---
Price
Edge: Ryobi
This one is no contest. The price difference between Ryobi and Makita tools is insane. It's enough to make the decision between brands pretty simple for some people. Often, we've found that similar tools in the Makita lineup cost twice as much as Ryobi products or more. And if you're looking for affordably-priced power tools, the Ryobi family is loaded with them, while they're nearly absent from the Makita lineup. In almost every situation, we felt that Ryobi offered far better performance for the price.
---
Warranty
Edge: Ryobi
The warranties from both of these power tool brands are quite similar. For the most part, you'll be getting a 3-year limited warranty from either company. Both warranties cover only defects in workmanship or materials. Neither company offers warranties against normal wear and tear. Ryobi does have a small leg up on Makita though, because they offer a 5-year warranty on their 40-volt lineup, making them the winner in the warranty department.
---
Versatility
Edge: Makita
The Makita LXT family of tools is massive. There are more than 275 tools included in this lineup, and they all utilize the same LXT batteries. Ryobi still offers tons of tools, with more than 175 tools in the 18-volt ONE+ lineup and more than 50 in their 40-volt family. Even if you add those together though, it still falls short of the gigantic lineup that Makita has produced. And all of those Makita tools run on the same batteries. You'll need 40-volt and 18-volt batteries to power the entire Ryobi lineup.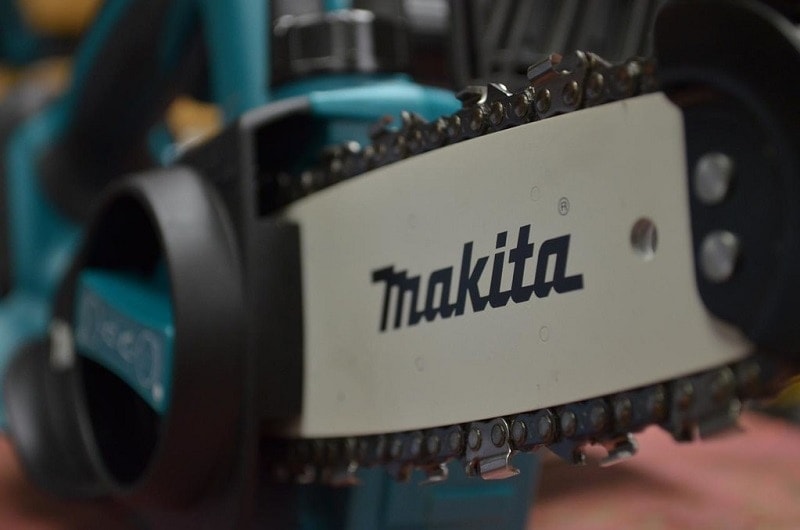 Conclusion
The truth is, both of these brands make excellent power tools. You'll likely be completely satisfied with your purchase when you buy tools from either brand. But for our money, we're going with Ryobi most of the time. They offer incredible value for the price, giving their tools some of the best bang for your buck in the industry.
Makita tools are also great, and there are more than 275 tools in the family sharing the same batteries, but you're going to be shelling out significantly more money for only marginally better performance. And sometimes, the Ryobi tools still outperform the more expensive Makitas.
You may also be interested in: