10 Safest Cities In Rhode Island (2023 Update)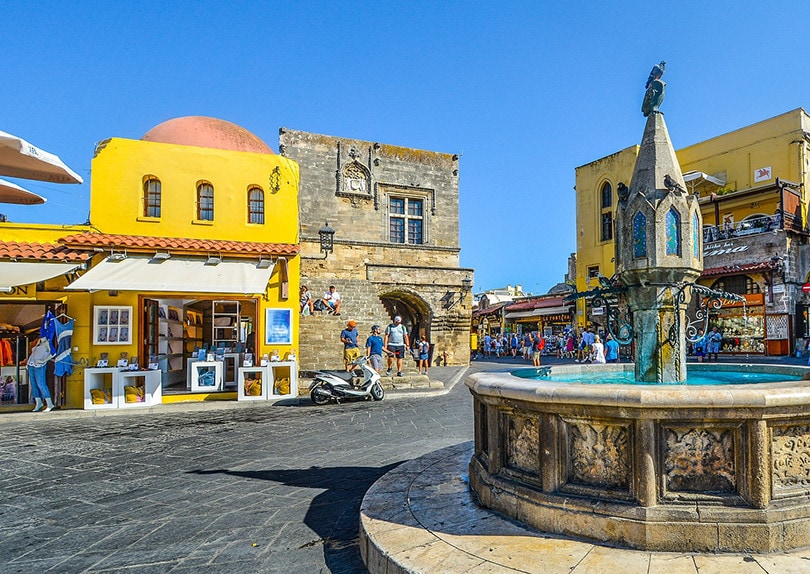 Note: This article's statistics come from third-party sources and do not represent the opinions of this website.
Rhode Island is the smallest US state and the seventh-least populous. It is located in the northeast of the country and has only 1.1 million residents in total. However, its small size means that only New Jersey is more densely populated. With 400 miles of coastline, the state is named for the island of Rhode Island, although it sits primarily on the mainland. Its coastline has gained it the nickname of the Ocean State. Alcohol cannot be sold in supermarkets, and can only be sold at licensed liquor stores, and cap guns are illegal in the state.
Although Rhode Island is best known for its sandy beaches and coastal towns, it does have 11 cities with a population of more than 10,000 people, including its capital and most populous city, Providence, where 180,000 live. Other sizeable cities in the state are Cranston, Warwick, and Pawtucket, which are the only other cities with a population greater than 50,000.
Rhode Island is the 42nd most dangerous, or 9th safest, state in the US. Overall, it has a violent crime rate of 219.1 per 100,000 people and, in 2018, there were 16 homicides reported in the state. Although it is generally considered a very safe state, Rhode Island is like any other state and has cities that are considered safe, as well as those that are thought of as being less safe. Below, we have listed 10 of the safest cities in Rhode Island.

The 10 Safest Cities In Rhode Island: A Quick Look
1.

Barrington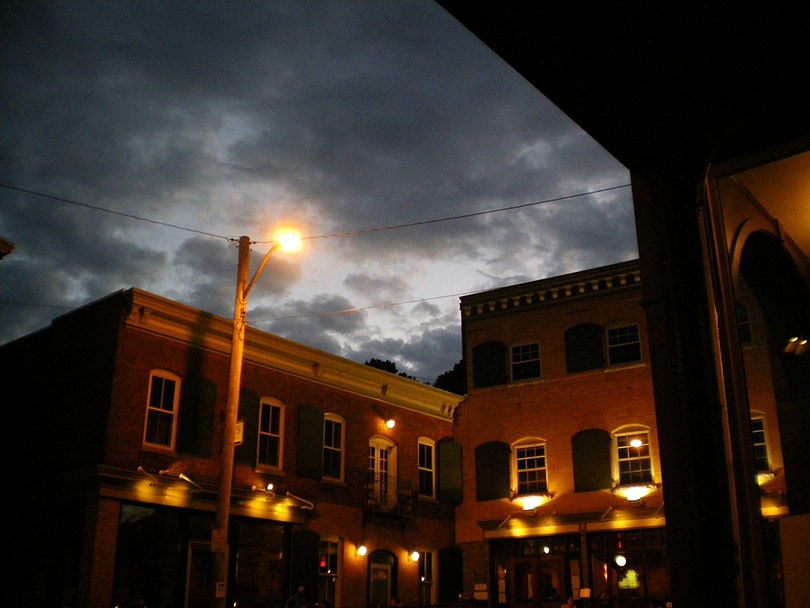 | | |
| --- | --- |
| Population: | 16,090 |
| Violent Crime Rate (per 100,000): | 25 |
Barrington is approximately 7 miles outside Providence and was founded by separatists from Massachusetts. What was originally an agricultural town became a brickmaking hub in the mid-19th century. The development of a railroad in the town, in 1855, saw further development. The city is especially well-known for its high standard of schools and was voted one of the best places to live in the US thanks to this and its affordable prices.
Visitors can learn to sail at the sailing school, visit the wildlife refuge, or spot some of the local and protected birds in the area.
Like the other cities on this list, Barrington has a very low violent crime rate, of 25 per 100,000. It also ranks as one of the safest places according to property crime rates, which are equivalent to 553 incidents per 100,000 people.
---
2.

Smithfield

| | |
| --- | --- |
| Population: | 21,790 |
| Violent Crime Rate (per 100,000): | 28 |
Smithfield has a population of just over 20,000 people and includes several villages and a private four-year college, Bryant University. The town was founded in 1636 by British farmers, although it was within the Providence borders at this time. By the 19th century, the town had transformed from an agricultural town to a manufacturing one with multiple factories and textile mills. Fidelity Investments are the biggest employer in the town, with nearly 4,000 employees.
Smithfield is another town in Rhode Island with a very low crime rate. Its violent crime rate of 28 per 100,000 is the second lowest of all towns in the state, with 50% of these crimes being aggravated assaults. Smithfield does, however, have a lightly higher property crime rate than Barrington – 895 incidents per 100,000 is still low when compared to national averages, however.
---
3.

East Greenwich
| | |
| --- | --- |
| Population: | 13,119 |
| Violent Crime Rate (per 100,000): | 38 |
Founded in 1677, East Greenwich was originally named Greenwich, for the town in England. For three years, it changed its name to Dedford but reverted to Greenwich in 1689. Today, East Greenwich is ranked as the wealthiest town in the state of Rhode Island. It is a very desirable school district and has popular shopping centers and a beautiful waterfront that is popular with visitors and residents alike. The waterfront is home to bars, cafes, and restaurants, and has plenty of boat parking. According to the Rhode Island Department of Labor, the median family income in 2012-2015 was $142,000, which put it above all other towns in Rhode Island.
East Greenwich's violent crime rate was 38 per 100,000 people in 2019 with 60% of these crimes being aggravated assaults. Property crime rates were 694 per 100,000, making it a safe place to live and to keep property.
---
4.

Glocester

| | |
| --- | --- |
| Population: | 10,281 |
| Violent Crime Rate (per 100,000): | 39 |
With a population of approximately 10,000 people, Glocester is a relatively small town. It was originally a part of Providence and when Gloucester separated as North Gloucester and Glucester, in 1806, residents voted to change its name from the original Gloucester, named after the Duke of Gloucester, King Charles I's son, to the ancient spelling of Glocester. They did so to stand out from Gloucester in Massachusetts.
Glocester's violent crime is equivalent to 39 per 100,000 people and it has the lowest property crime rates of just 253 per 100,000 people. All violent crimes recorded in 2019 were aggravated assaults.
---
5.

North Smithfield
| | |
| --- | --- |
| Population: | 12,568 |
| Violent Crime Rate (per 100,000): | 48 |
With a population of over 12,000, North Smithfield includes several villages of the surrounding area. The town was founded in 1666 and given town status in 1871. The area was known for its textile mills as well as its apple growing.
The violent crime rate in North Smithfield was 48 per 100,000 residents in 2019 with two thirds of the crimes committed being aggravated assault. The town does have a comparatively high property crime rate, though, of 2,164 per 100,000.
---
6.

Burrillville

| | |
| --- | --- |
| Population: | 16,859 |
| Violent Crime Rate (per 100,000): | 53 |
Burrillville was settled in the 1660s and was originally part of Glocester, listed above. In 1806, Burrillville separated from Glocester as its own town and during the 19th Century, mills started to appear in and around the area. Most of the mills have now been demolished or repurposed and changed. Although Burrillville is considered a very safe and generally peaceful town, one of its villages, Harrisville, is home to the house that features in The Conjuring horror film of 2013. Pascoag, another of Burrillville's villages, features in The Horror at Red Hook, a story by H.P. Lovecraft.
Despite being the 6th safest city in Rhode Island, Burrillville is the only town on our list to have reported a homicide in 2019. However, its low violent crime rate of 53 per 100,000 is equalled by its low property crime rate of 469 per 100,000, and the town finds its way on our list.
---
7.

Scituate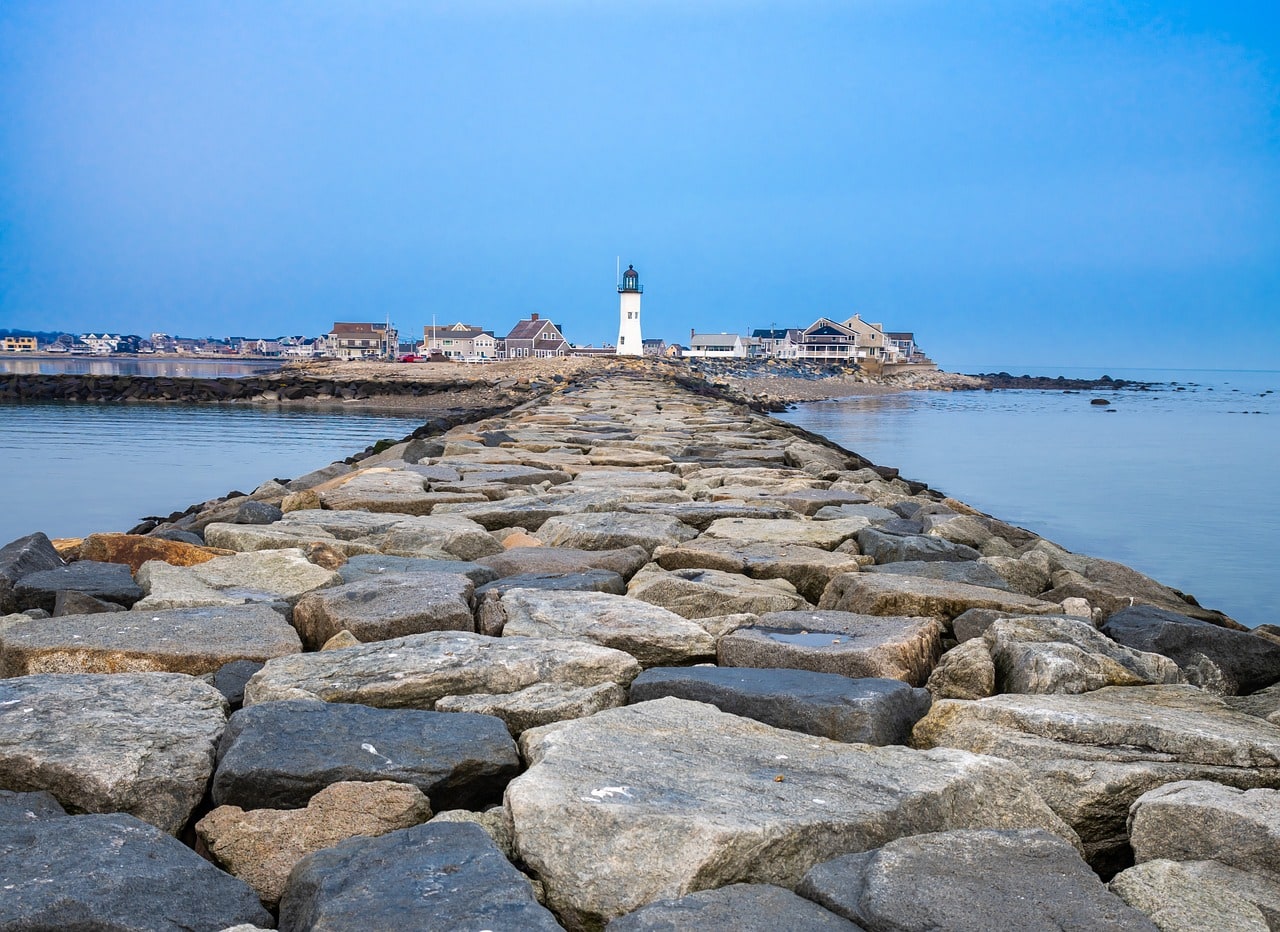 | | |
| --- | --- |
| Population: | 10,707 |
| Violent Crime Rate (per 100,000): | 56 |
Scituate was settled in 1710 by former residents of Massachusetts, who named the town for the town of Scituate that they left behind. The area has a strong link to military action with cannons having been forged in village of Hope. A radio monitoring station was established near Chopmist Hill during World War II and this Chopmist Hill was, because of this, considered as a possible headquarters for the United Nations. Arguably the biggest feature of the town is Scituate Reservoir, which supplies water to Providence. The building of the reservoir saw the demolition of dozens of buildings and their remains can be seen along the banks of the reservoir when water levels are low.
Scituate's violent crime rates for 2019 were 56 per 100,000 people and its property crime rates were 355 per 100,000, both of which are low even by the safe standards of Rhode Island.
---
8.

South Kingstown

| | |
| --- | --- |
| Population: | 30,656 |
| Violent Crime Rate (per 100,000): | 62 |
South Kingstown is one of the bigger cities on this list with a population of just over 30,000 people. It was once part of Kingstowne, which split to become North Kingstown and South Kingstown. The latter was incorporated in 1723. There are several galleries and theaters in the town, as well as three public libraries. The town has 10 miles of beaches and many of the parks and other recreation areas have undergone recent improvements.
With a violent crime rate of 62 per 100,000 and a property crime rate equivalent to 698 per 100,000, South Kingstown is a safe city to live in or visit.
---
9.

Portsmouth
| | |
| --- | --- |
| Population: | 17,330 |
| Violent Crime Rate (per 100,000): | 63 |
Portsmouth was first settled by religious dissenters in 1638 and was named after Portsmouth in England. It has a population of 17,330 and is considered the second oldest town in Rhode Island, after Providence, and was one of the original colonies that merged to form Rhode Island. As well as golf courses and shopping plazas, Portsmouth was once the venue for a gig by The Beach Boys. The gig was considered especially important in the life of the band because it was the first time that Ricky Fataar and Billy Hinsche performed with the band. Shortly after, they would be named Band of the Year by Rolling Stone. There is a plaque to celebrate the gig and its importance.
Portsmouth's population saw a violent crime rate of 63 per 100,000 people in 2019 and a property crime rate during the same year of just 439 per 100,000, which is the third lowest in the state.
---
10.

Westerly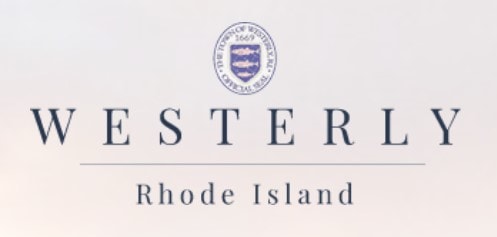 | | |
| --- | --- |
| Population: | 22,475 |
| Violent Crime Rate (per 100,000): | 67 |
Westerly has a population of just over 22,000 people and was settled by English settlers in 1661. The area was once renowned for its own species of salmon, which feature on the town coat of arms, and for a granite rock that was mined in the area and had a pinkish fleck. Today, it is a coastal beach community that is popular as a tourist destination. Its population approximately doubles during tourism season. The town is somewhat prone to storms and hurricanes.
Although it takes last place on this list, Westerly's violent crime rate is still only 67 per 100,000 people and it experienced a property crime rate of 1,081 per 100,000 people.

How To Stay Safe In Rhode Island
Whether you're visiting the area on vacation or are planning to move to Rhode Island, there are some steps that you can take to help ensure your safety.
Plan Ahead – Planning ahead enables you to find the safest and least safest spots of any town you visit. It also enables you to find out where police stations are located, and how to get from public transport or roads to where you are staying. Go online, read local reviews to give you a clearer and more accurate picture, and take your research with you when you travel.
Don't Advertise Valuables – Whether it's your mobile phone, money, or your passport, don't advertise your valuables. If you don't need your passport, don't take it out with you and if you do carry cash, separate it in different pockets so that if you are pickpocketed, you won't be left with no money whatsoever.
Avoid Secluded Areas At Night – Although Rhode Island is a generally safe state, and the cities and towns on our list are some of the safest in the state, you should still avoid dark and secluded areas, especially at night, because crimes do still occur even in the most tranquil of locations.
Charge Your Phone – If you're out traveling or you simply want to ensure that you are able to call for help if needed, ensure that your cell phone is fully charged and try to avoid using it whenever you are out because this will deplete the battery.

Conclusion
Rhode Island is one of the safest states in the US with low violent and property crime rates. It is also one of the smallest and, as a result, it is actually one of the most densely populated. While built up and densely populated areas can attract higher crime rates, this certainly hasn't proven the case in The Ocean State.
---
Featured Image Credit: user32212, Pixabay