5 Types of Waterproof Flooring (With Pictures)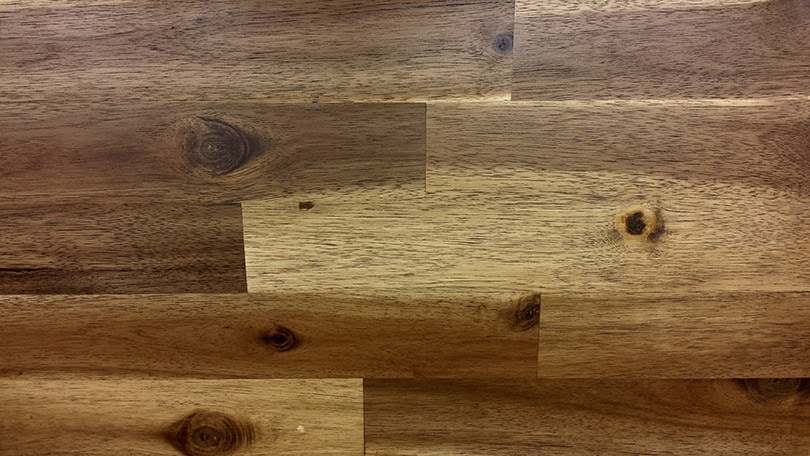 Waterproof flooring is extremely important in the bathroom and kitchen. It can also be helpful in a child's room. However, it can be difficult to know what type to get or even what types are available. If you are thinking about purchasing waterproof flooring but want to learn more about it first, keep reading as we list many of the available options and give you the details of each one.

The 5 Types of Waterproof Flooring
1.

Hardwood Flooring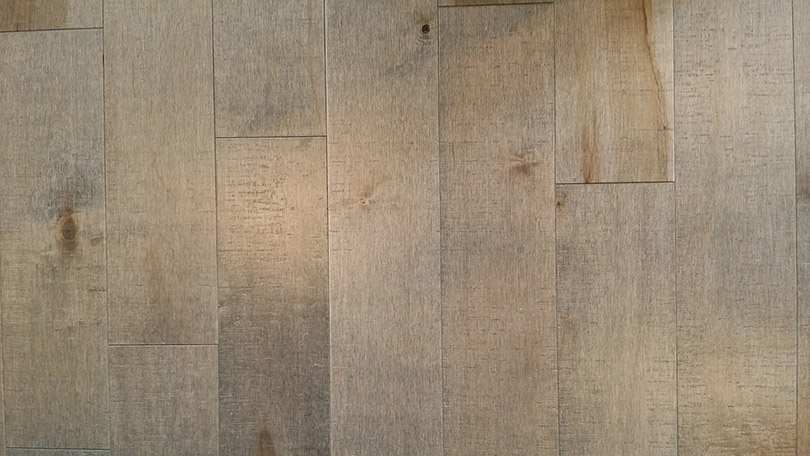 Hardwood flooring has been around for many years, and it looks fantastic. While it traditionally required a great deal of maintenance, modern floors often have waterproof and scratch- and dent-resistant options. Hardwood floors are often the most elegant and what most other types try to copy, but it's also the most expensive, which can put it outside many people's budgets.
Pros
Attractive appearance
Modern waterproof and scratch-resistant options
---
2.

Engineered Hardwood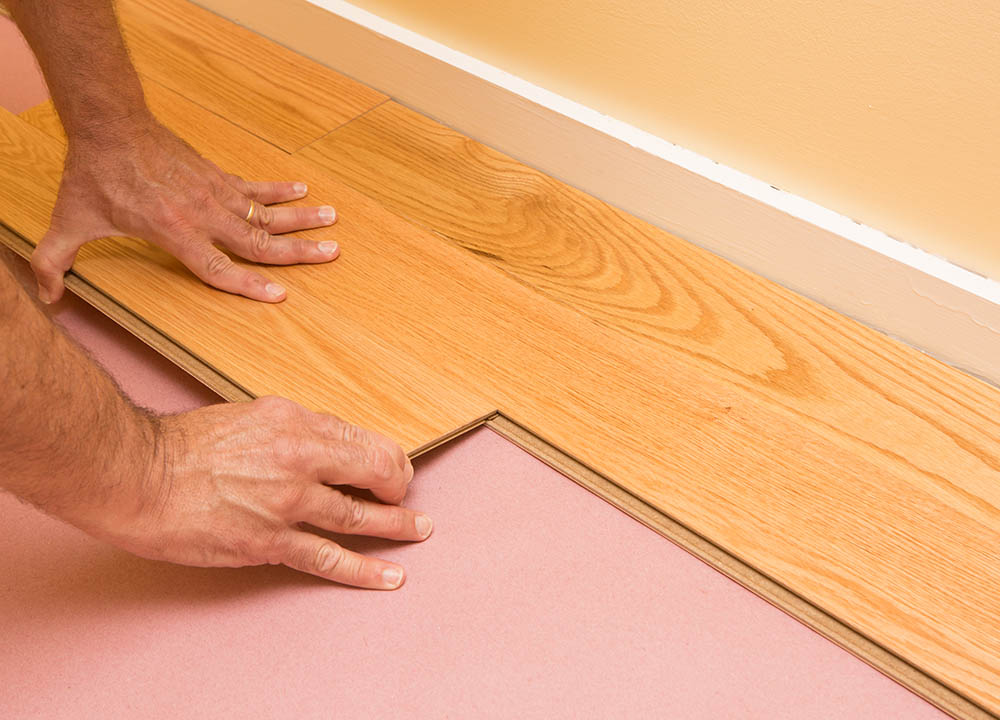 Engineered hardwood uses multiple layers of compressed wood, resin, and polymers to create a durable flooring material that lasts many years, is easy to clean, and is waterproof while costing less than traditional hardwood flooring. The only downside is that the thin wooden panels can wear out faster than some other options on this list in high-traffic areas.
Pros
Less expensive than hardwood
Attractive appearance
Cons
Can wear down quicker than most other options in high-traffic areas
Consult a flooring expert
Find a flooring specialist in your area, and get free, no-commitment estimates for your project.


---
3.

Laminate Flooring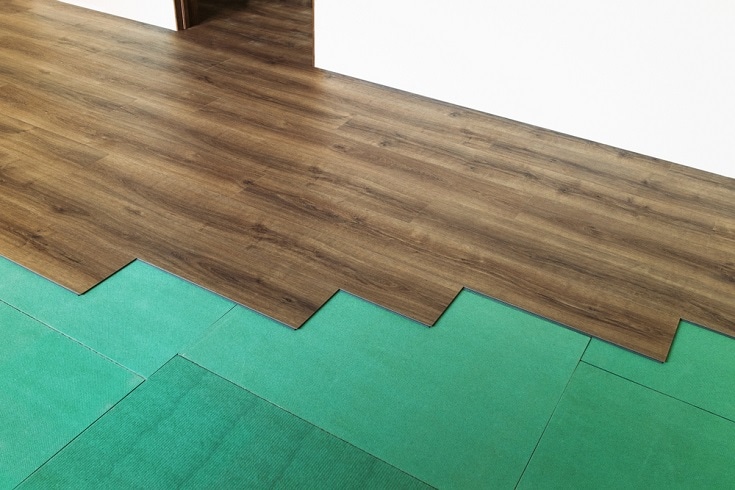 Laminate flooring is a relatively inexpensive option that's perfect for many people. It's easy to install and uses a tongue-and-groove system that enables you to connect the flooring panels. It's available in a wide range of styles that can mimic the appearance of many kinds of wood, including pine, maple, cherry, oak, and many others. The panels appear to have real wood grain, and you can also get ones that resemble stone. Many types of laminate flooring are waterproof, and you can also get heated floors and noise-resistant flooring panels, among other things. The biggest downside to laminate is that non-waterproof types often suffer from moisture damage.
Pros
Many options
Relatively inexpensive
Stone or wood appearance
Cons
Non-waterproof types are susceptible to water damage
---
4.

Vinyl Flooring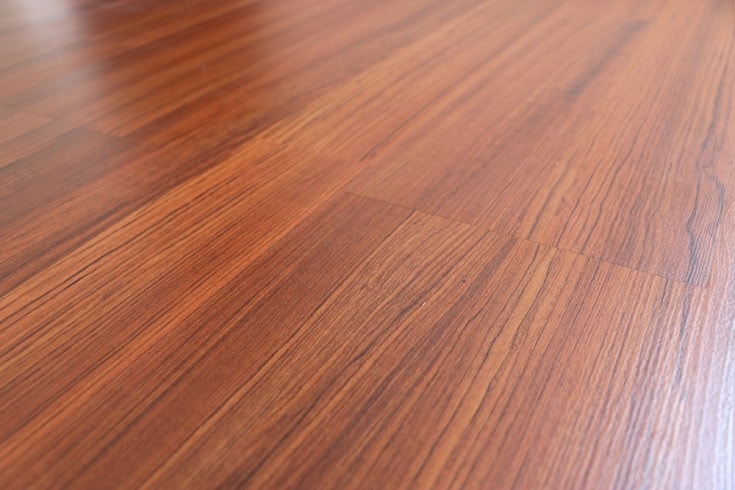 Vinyl is a fantastic option for someone looking for a low-cost way to add a waterproof floor to their kitchen or bathroom. It's extremely durable and well suited to high-traffic areas. It's also waterproof by nature and is scratch and stain resistant. It can resemble wood or stone. The only downside is that it can be noisier than other floors. It can also be hard to remove if you decide that you don't like it.
Pros
Extremely durable
Inexpensive
Naturally waterproof
Cons
Noisier than most other floors
Hard to remove
---
5.

Tile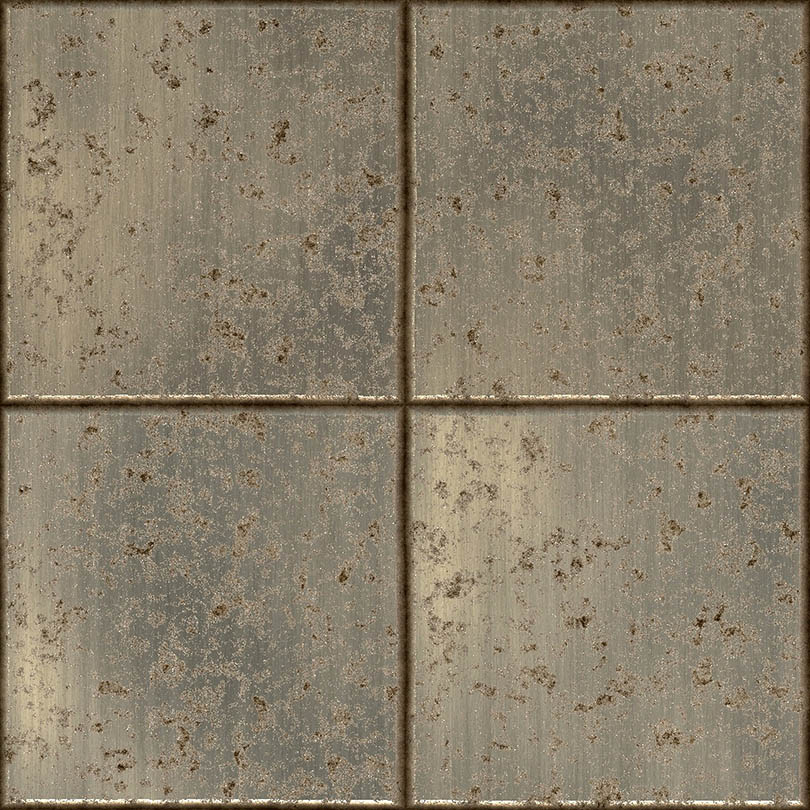 Tile is a popular choice when you require a waterproof floor. It can last many years, and it's durable enough for almost any room in the home. You can get ceramic, porcelain, or natural stone tile for plenty of variety and control over the final appearance. Tile is also available in almost any conceivable color, pattern, or design. The downside is that it can be more difficult to install than some other options. It can also be difficult to maintain, especially in high-traffic areas, which can cause the grout to wear out faster.
Pros
Durable
A huge assortment of choices
Cons
Hard to maintain
Difficult to install

How do I choose the type of flooring to install?
The type of flooring that you choose will depend on several factors, the biggest being your budget. For instance, installing a hardwood floor can be extremely expensive, so it's only a good choice when money is no object or when it's something that you really want. Tile is likely the cheapest if you only purchase the materials, but they are difficult to install because you need to do all the grout work. Hiring someone may increase costs above some of the other options. Laminate or vinyl floorings will be the best options for most people as both are affordable, durable, and easy to install. If you think that you might need to remove the flooring later, laminate is the better option because vinyl can be hard to remove due to the strong adhesive that it uses.
How Can I Tell If One Type of Flooring Is Better Than Another?
When comparing similar types of flooring like laminate or vinyl, the thicker it is, the more durable it will be; however, it will also be more expensive. One good solution is to install the thicker, more expensive type in high-traffic areas and use the thinner version in the rest of the home.

Summary
There are several types of waterproof flooring available, and any will be a great choice. Tile is extremely popular and time-tested, while laminate is easy to install and inexpensive and offers unique features like heating and reduced noise transfer. You can also purchase laminate that looks like real wood or stone, and the manufacturers can stamp it so it has a 3D look of wood grain or stone, which is quite impressive.
---
Featured Image Credit: DWilliam, Pixabay