12 Wastewater Facts – Statistics and Household Data In 2023
Note: This article's statistics come from third-party sources and do not represent the opinions of this website.
Water is essential to everyday life, but figures suggest that between 1.8 and 2.2 billion worldwide people do not have access to clean water. Wastewater is water that has been used or otherwise contaminated by humans. In the US, as in most developed countries around the world, some of this wastewater is recycled and reused, but by no means all of it, with large volumes being pumped back into oceans, rivers, and other bodies of water without first being recycled.
Read on for twelve wastewater facts including data and statistics on how households use water and how much is recycled.

Top 12 Wastewater Facts


US Household Wastewater
1.

The average US citizen generates 231 cubic meters of wastewater per annum
(Statista)
Wastewater is basically used water. It is the water that passes through houses, businesses, and industry and then passes into the wastewater and sewage system. Whenever you run a tap in the house, it passes through the drain as wastewater. Sewage is included as wastewater. The average US citizen produces 231 cubic meters of wastewater per annum, which is equivalent to more than 60,000 gallons a year.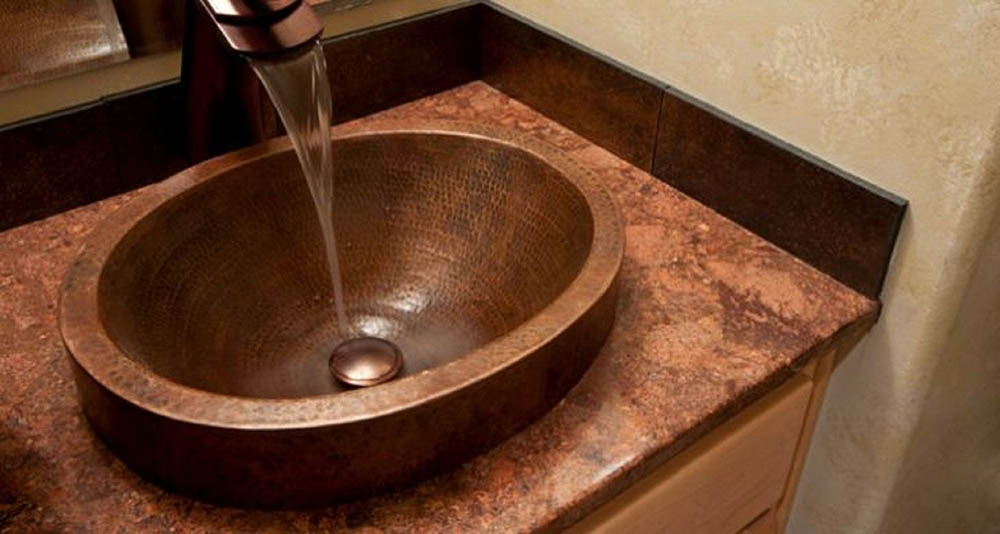 ---
2.

A family of four uses 400 gallons of water per day, in the US
(Statista)
A typical family of four people uses 400 gallons of water every single day. We use water to bathe, to wash dishes and clothes, to drink and prepare food, and for cleaning purposes. It passes through washing machines, dishwashers, and sinks, as well as heating systems. All of this used water is wastewater and passes through the wastewater system.
---
3.

More than 16% of US households rely on septic tanks to treat wastewater
(University Of Michigan Center For Sustainable Systems)
Despite an extensive wastewater system, an estimated 16% of the US population is not connected to this infrastructure system and, instead, relies on the use of a septic system. A septic system will remove the majority of contaminants in water, but a poorly maintained system can cause contamination of groundwater. This, in turn, can lead to illness in animals and people: not only your own family, but your neighbors and those in the surrounding area.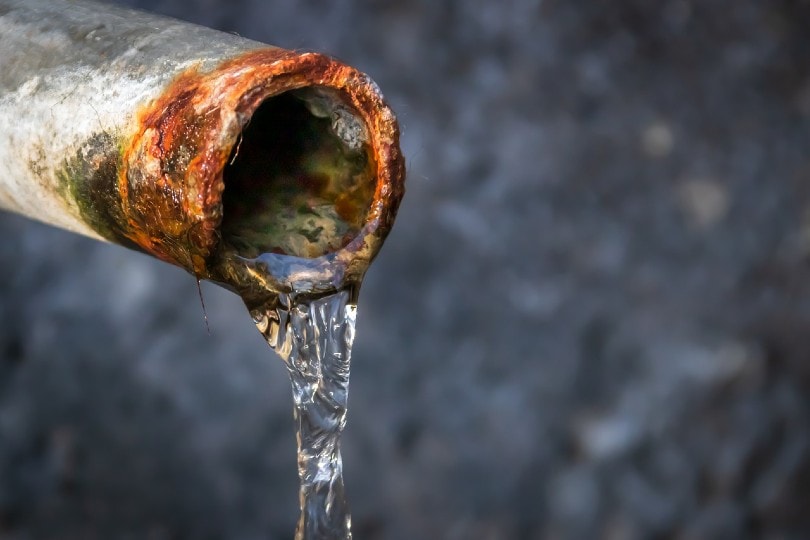 ---
US Wastewater Treatment Industry
4.

The US wastewater treatment industry is worth $63.1bn
(Statista)
Wastewater goes through a series of treatments to remove liquid and solid contaminants before it is either released into waterways or recycled and reused. The Clean Water Act has helped ensure that wastewater treatment is more efficient and that waterways are kept clean, but these treatments come at a cost. The US wastewater and sewage treatment industry is estimated to be worth a total of $63.1 billion and the figure only looks set to continue increasing.
---
5.

As much as 50% of water may be lost from leaking pipes
(Technology Networks)
We are actively encouraged to avoid wasting water, with initiatives and campaigns designed to reduce the amount of water people needlessly waste. However, it is estimated that between 20% and 50% of all water in the US is wasted through leaking pipes and other leaks. Shortening the length of a shower has little impact compared to preventing and repairing leaks when they are detected.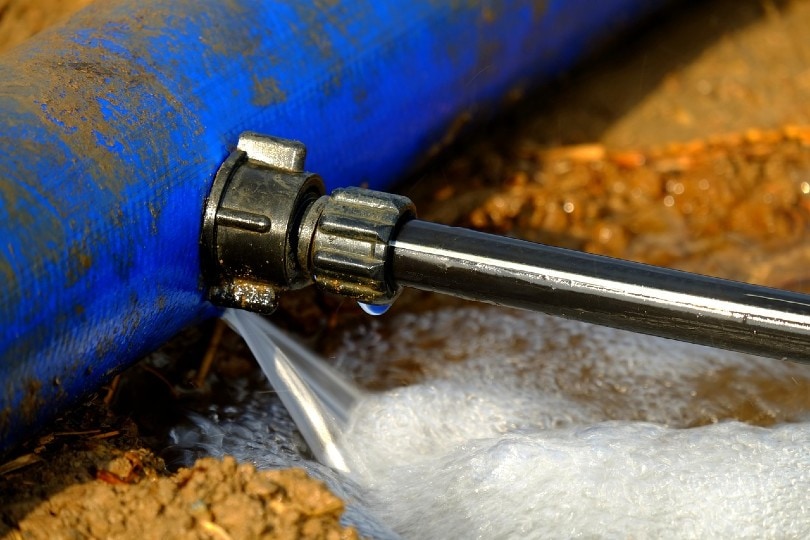 ---
6.

2% of US electricity usage goes towards wastewater treatment
(University Of Michigan Center For Sustainable Systems)
As well as costing a lot of money to maintain, the wastewater treatment industry in the US is also an energy intensive one. Roughly 2% of the electricity used in this country goes to paying for the treatment and dispersal of wastewater.
---
Wastewater Treatment Plants
7.

There are more than 16,000 wastewater treatment plants in the US
(Infrastructure Report Card)
A major part of the wastewater treatment system is the network of treatment plants found throughout the country. The water passes through an extensive network of pipes as it is sent to these plants. Here, it undergoes a series of treatments designed to remove contaminants and make the water safe. There are more than 16,000 wastewater treatment plants in the US.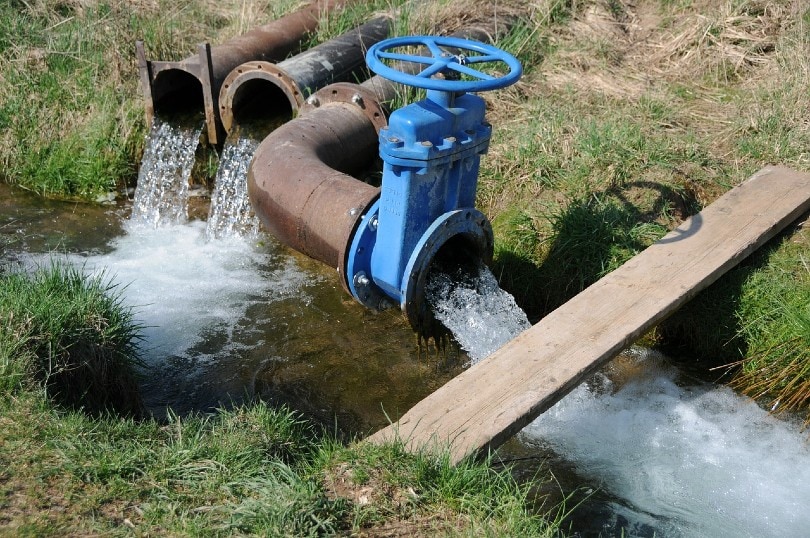 ---
8.

15% of wastewater treatment plants have reached or exceeded their capacity
(Infrastructure Report Card)
The entire network of treatment plants is operating at about 80% capacity, which means a continued increase in wastewater production will require more treatment plants to be built and the capacity of existing ones to be increased. 15% of the 16,000 treatment plants are either operating at or beyond their capacity, putting them at greater risk of mechanical failure and reducing their effectiveness at cleaning and dispersing water.
---
9.

More than $3bn was spent in 2019 to replace nearly 5,000 miles of pipeline
(Infrastructure Report Card)
As well as the treatment plants, the country relies on a network of thousands of miles of wastewater pipes. These pipes take the wastewater from homes and businesses and carry it to the treatment plants and are essential in the proper operation of the system. In 2019, more than $3 billion was spent replacing almost 5,000 miles of wastewater pipeline.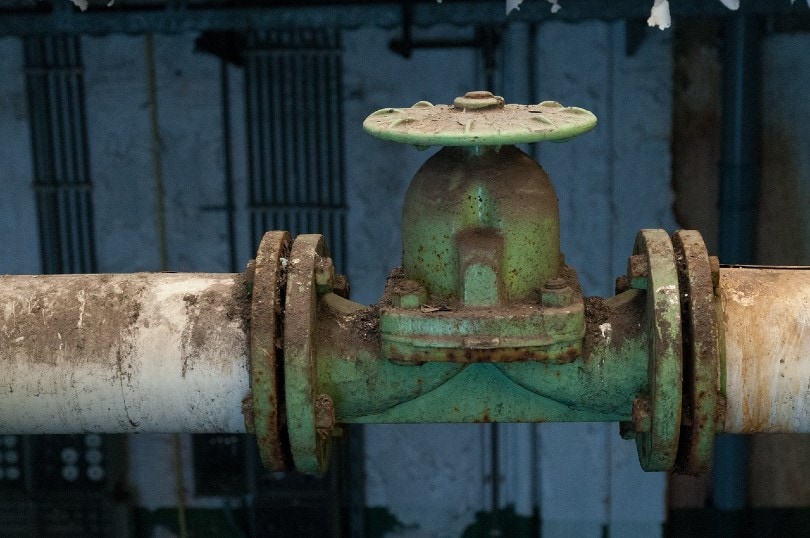 ---
Wastewater And Water Contamination
10.

53% of rivers, 71% of lakes, and 98% of Great Lakes shoreline are considered impaired
(University Of Michigan Center For Sustainable Systems)
Wastewater is dispersed back into the ecosystem, which means that the used water is returned to lakes, rivers, and other bodies water. Where the water is improperly treated or not recycled at all, this can lead to contamination. More than a half of US rivers, 71% of lakes, and a massive 98% of Great Lakes shoreline have been deemed to be impaired, which means that they are not suitable for at least one of a series of designated uses.
---
11.

80% of wastewater, globally, is left untreated and flows back into the ecosystem
(UN Water)
Globally, the situation is even worse, and poor wastewater treatment is directly linked to the global population's access to clean and uncontaminated drinking water. It is estimated that 80%, the vast majority, of wastewater produced in the world, is put back into the ecosystem without first being treated.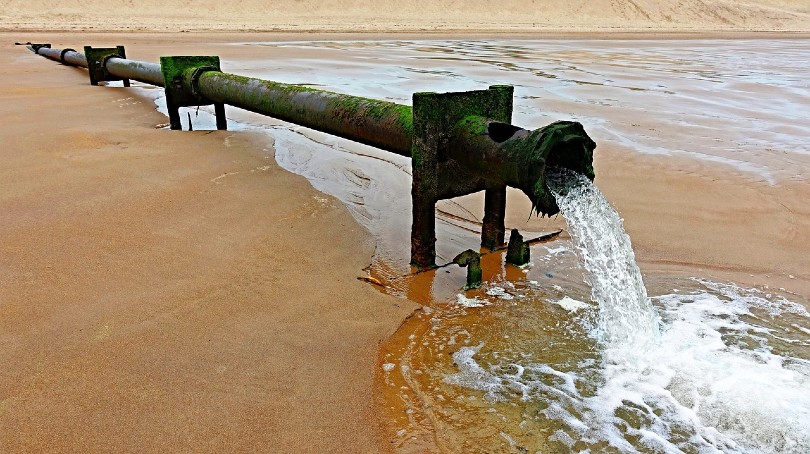 ---
12.

1.8 billion people use water that is contaminated with feces
(UN Water)
As a result of so much untreated wastewater being put back into the ecosystem, 1.8 billion people, more than 20% of the people in the world, are using water that is contaminated with feces. This can, and does, lead to cholera, dysentery, typhoid, and polio.

Frequently Asked Questions About Wastewater
What Counts as Wastewater?
Wastewater is any water that has been used or otherwise contaminated by people. Even if a person hasn't touched the water that passes through a tap and into the drain, it is considered waste. Similarly, water that passes through heating systems, washing machines, and other appliances, is also wastewater. And it isn't just residential water that is included. Business, commercial, and industrial wastewater is included.
What Happens If Wastewater Is Not Treated?
Untreated wastewater already kills 2 million children a year, and if we didn't treat any water whatsoever, this problem would escalate. The alternative is that water would not be available, which would lead to other serious illnesses and conditions that come with a serious loss of life. (Purdue University)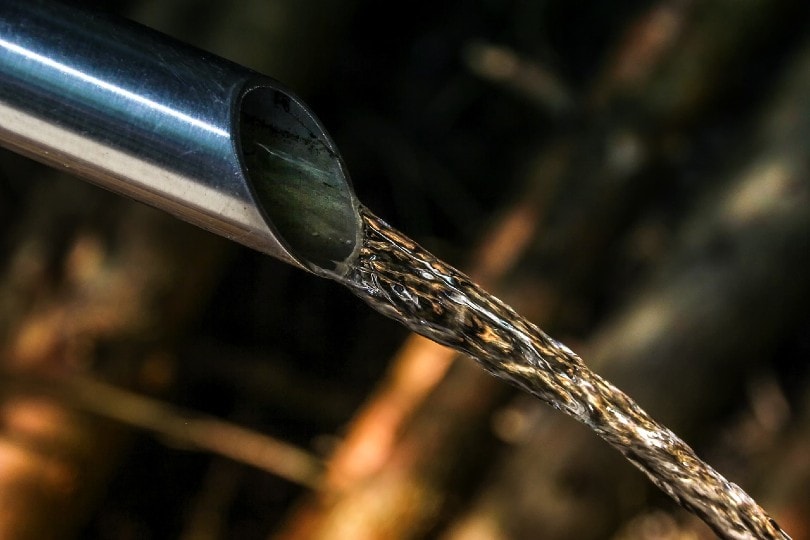 What Diseases Can You Get From Wastewater?
There are many diseases and illnesses associated with the consumption of untreated wastewater. Campylobacteriosis is the most common cause of diarrhea in the US and is caused by contaminated water. Patients may be asymptomatic, but the illness can, albeit rarely, spread to the blood and lead to fatalities.
Other illnesses include:
Cryptosporidiosis
coli
Encephalitis
Gastroenteritis
Hepatitis A
Leptospirosis
Salmonellosis
Typhoid Fever
(Indiana Department Of Health)
What Is The Difference Between Wastewater and Sewage?
Although the terms are often used interchangeably, wastewater and sewage are not the same thing. Sewage is one of many forms of wastewater, but it specifically comes from the toilet, whereas wastewater can come from any source.
Is Wastewater Drinkable?
It may not sound appealing, but wastewater can be treated so effectively that it is clearer and more pure than spring water. In some parts of the world, it is not only considered potable but is served as drinking water. As the global population increases, along with our consumption of water, it will likely become necessary for more people to drink recycled and treated wastewater.

Conclusion
People use water for a variety of reasons every single day. In fact, the average person in the US uses more than 60,000 gallons of water every single year. Much of this water then gets passed through drains and appliances and into the wastewater system, where it is passed to treatment plants to be recycled and returned to the ecosystem. However, this process isn't always effective and nearly 2 million people globally are forced to drink water that is contaminated with feces and many bodies of water are considered contaminated or unsafe.
---
Featured Image Credit: Wokandapix, Pixabay