8 Best Juicer Blender Combos 2023 – Reviews & Top Picks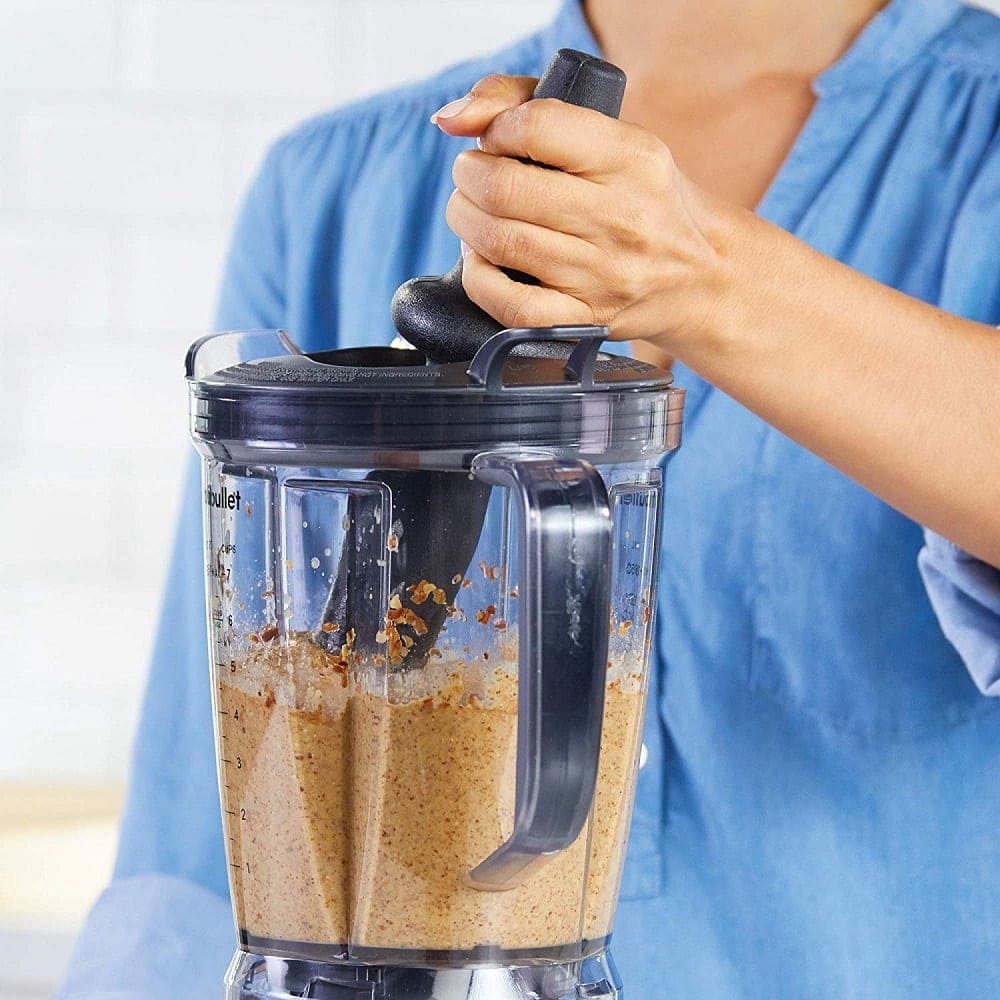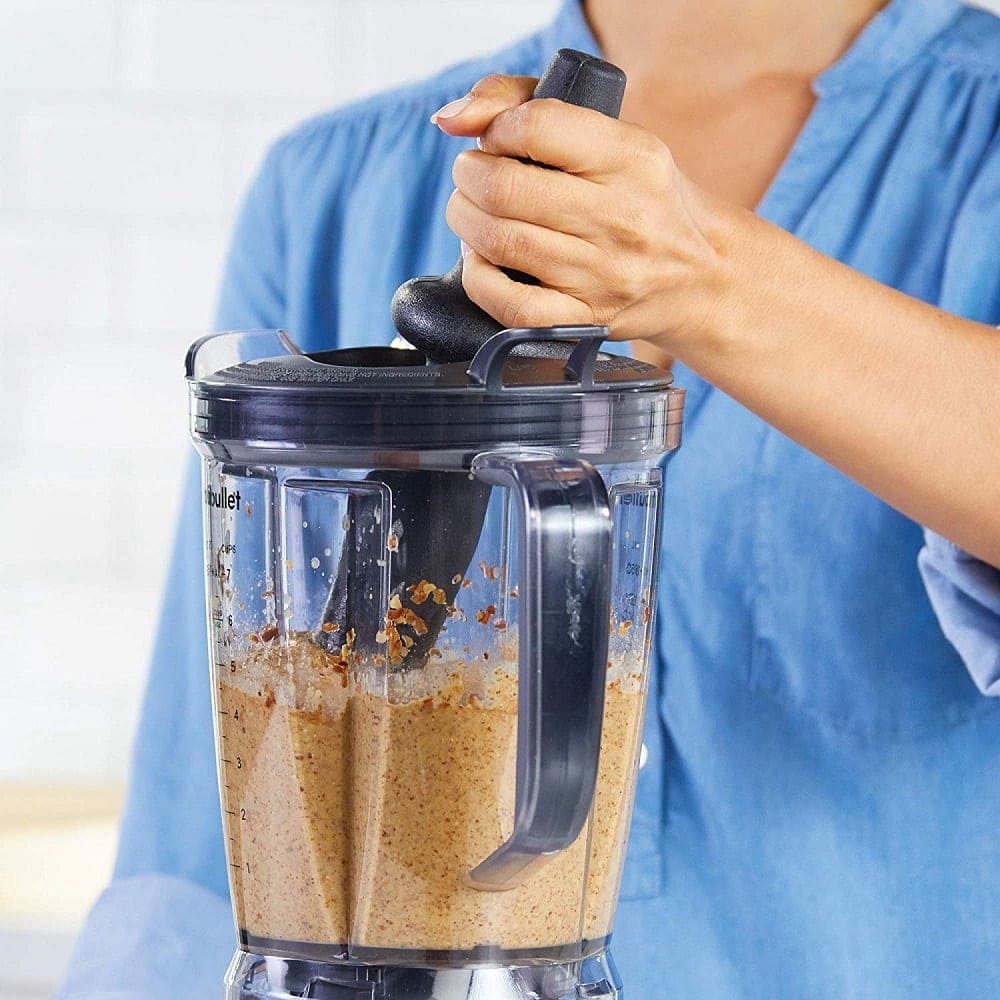 Juicers and blenders can both be very useful appliances. But you may not have the counter space or the budget for two high-quality machines. Luckily, there are several great combination models on the market. How do you pick the best one?
Don't worry, we're here to help. We've tested the available models and come up with this list of the eight best combination juicer blenders.
To help you shop, we reviewed each combination model in detail, comparing price, design, warranty, motor, and juicing and blending features. Armed with this information, you can feel confident that your new appliance can handle the job.
If you're wondering what the best features are or what exactly differentiates a juicer from a blender, take a look at our buyer's guide at the end. Happy shopping and we hope you enjoy your new appliance!
Comparison of Our Favorites for 2023
Rating
Image
Product
Details

Best Overall

COSTWAY 23537-CYPE

Strong motor
Wide feed chute
Useful safety features
CHECK PRICE

Best Value

Fochea 3 In 1

Very quiet
Low cost
Decent motor
CHECK PRICE

Premium Choice

Ninja Mega Kitchen System BL770

Easy to use
Powerful motor
Fairly lightweight
CHECK PRICE

Oster BLSTMB-CBF-000

Seven speeds
Well-designed body
Good for single-serving
CHECK PRICE

NutriBullet ZNBF30500Z

Vented lid
Simple interface
Slip-proof suction cups
CHECK PRICE
The 8 Best Juicer Blender Combos
1.

COSTWAY Juicer Blender Combo – Best Overall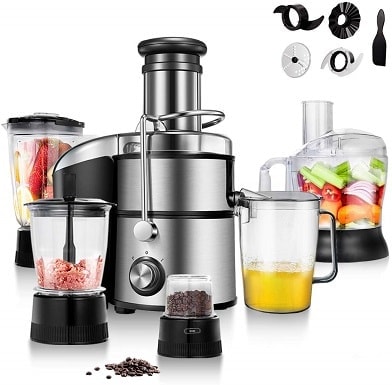 Our favorite combination blender is the COSTWAY 23537-CYPE Professional Food Processor. This model has a moderate price and weight and offers many features, including effective juicing and blending.
This sleek 13-pound machine has a strong 800-watt motor and offers five functions, working as a meat grinder, blender, grinder, juicer, and slicer. The two-speed juicing feature has a wide 3-inch feed chute, so you can use whole fruits. The package includes many dishwasher-safe accessories, including specific containers for each function. This model also has two useful safety features: the motor is equipped with overload protection, and the machine won't start unless you've assembled it correctly.
We did find that the plastic components have a cheaper, less durable feel, and the motor doesn't feel especially sturdy. However, we still think that this is the best juicer blender combo of the year.
Pros
Moderate price and weight
Strong motor
Five functions, including effective juicing and blending
Wide feed chute allows you to use whole fruit
Includes many dishwasher-safe accessories
Equipped with useful safety features
Cons
Less durable plastic components
Motor isn't very sturdy
Shorter 90-day warranty
---
2.

Fochea Blender & Juicer Combo – Best Value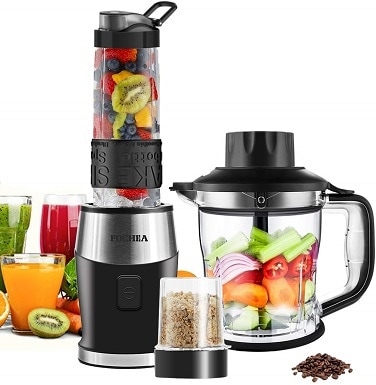 If you're looking for great value, the Fochea 3 In 1 Smoothie Blender Food Processor is the best juicer blender combo for your money.
This 5.86-pound model is low-cost and lightweight but offers a decent 700-watt motor and has mixing, chopping, and grinding capabilities. The package includes three sturdy stainless steel blade assemblies and BPA-free blending, grinding, and travel cups. It's impressively quiet and has an appealing vertical design.
This blender doesn't have a specific juicing feature, so it won't filter the pulp out of your juice. In testing, we found that it doesn't hold up very well in the dishwasher, and the motor may burn out with frequent use. Fochea offers a one-year warranty.
Pros
Low cost and lightweight
Decent motor
Mixing, chopping, and grinding features
Includes three sturdy blade assemblies
Comes with blending, grinding, and travel cups
Very quiet
One-year warranty
Cons
Not specifically designed for juicing
No pulp filter
Doesn't hold up well in the dishwasher
Less durable motor
---
3.

Ninja BL770 Blender – Premium Choice
Are you shopping for a premium appliance? Ninja's BL770 Mega Kitchen System Blender could also be a great choice, with a strong motor and plenty of features, though it is fairly expensive.
This 9.2-pound machine has a somewhat clunky black plastic design and a very powerful 1,500-watt motor. The package includes a large 72-ounce blending pitcher, a 64-ounce food processor bowl, and two 16-ounce blend-in travel cups with lids. There is also a stainless steel blade assembly, a reversible shredding disc, and a grating disc, and replacement parts are readily available from Ninja. The straightforward interface has a dedicated single-serve button, among other presets.
This model doesn't have a pulp filter or a dedicated juicing attachment. We found that the pitcher isn't very durable and may crack, and the blade assembly is very sharp and difficult to clean. Ninja offers a one-year warranty.
Pros
Fairly lightweight
Powerful motor
Includes blending pitcher, food processor bowl, and travel cups
Easy to use interface with single-serve feature
Several blade features
Single-serve option
One-year warranty
Cons
More expensive
No pulp filter or dedicated juicing feature
Less durable pitcher
Blades are sharp and difficult to clean
---
4.

Oster Pro 1200 Juicer Blender Combo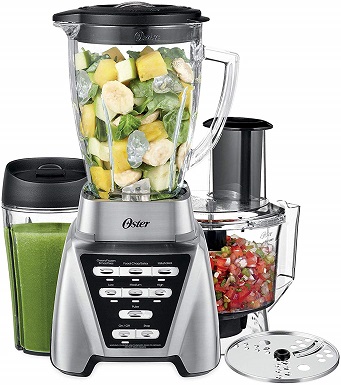 The Oster BLSTMB-CBF-000 Blender is well-priced and has a powerful motor, but has a few significant drawbacks and no dedicated juicing features.
With a well-designed silver and black body and an impressive 1,200-watt motor, this blender could be a good pick. The somewhat cluttered interface offers seven speeds and three presets, including a juicing-friendly green/frozen smoothie button. The blades have a convenient dual-direction feature, and the package includes a smaller 48-ounce blending jar, a 40-ounce food processor bowl, and a 24-ounce lidded smoothie cup.
This machine doesn't have juicing features like feed chutes or pulp filters. When we tested this model, we found that its plastic components broke down fairly quickly, and Oster doesn't offer replacements. The machine doesn't produce a very smooth blend, and the pitchers and blades can be difficult to remove from the base. Oster backs it up with a 10-year warranty that only covers the motor.
Pros
Good for single-serving blending or juicing
Seven speeds and three presets
Powerful motor
Three sizes of blending containers
Well-designed silver and black body
10-year motor warranty
Cons
Smaller blending capacity
No replacement parts available
Doesn't produce a very smooth blend
Cluttered interface
Pitchers and blades can be difficult to detach
No dedicated juicing features
Warranty only covers the motor
---
5.

NutriBullet Juicer Blender Combo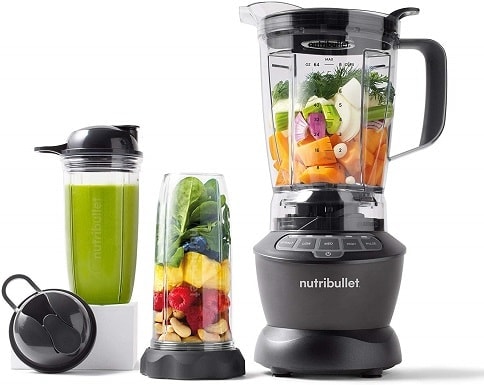 The NutriBullet ZNBF30500Z Blender Combo is a decent mid-range option with specific extracting features and a very powerful motor.
This 11.4-pound blender has a strong 1,200-watt motor and comes with a 64-ounce blending jar and 32- and 24-ounce travel cups with lids, plus a tamper and a stainless steel extractor blade assembly. We liked the simple five-button interface, which features a dedicated extract button and three manual speeds, but found the machine's black plastic body clunky and unattractive. The blending containers are all BPA-free and dishwasher-safe, and the blender has convenient suction cups to hold it to your counter. We also liked the pitcher's vented lid, which allows you to blend hot liquids.
The ZNBF30500Z is fairly durable but surprisingly loud and doesn't produce a very smooth blend. We also found that it was too powerful for some juicing applications, with no lower speed options. NutriBullet offers a basic one-year warranty.
Pros
Powerful motor
Extractor blades and dedicated juicing button
Simple interface with choice of manual speeds
Includes three blending containers and a tamper
Slip-proof suction cups on the base
Vented lid for hot liquids
One-year warranty
Cons
Unattractive black plastic design
Doesn't have slow settings
Very loud
Doesn't produce a smooth blend
---
6.

Breville Dual-Purpose Juicer & Blender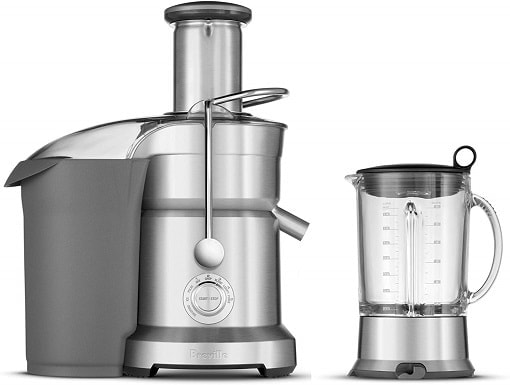 Breville's BJB840XL Dual-Purpose Juicer and Blender is a bulky, less durable option that has separate juicing and blending elements.
This model has interchangeable die-cast bases with specific juicing and blending functions. The 1,200-watt blender base attaches to a 51-ounce glass blending pitcher, and the 1,000-watt juicer base works with a 40-ounce plastic jug with a built-in froth separator. Each base offers a choice of five manual speeds, operated using a simple dial interface, and has automatic overload protection. The centrifugal juicer, which will strain out your pulp, includes a large three-inch feed chute, so you can work with whole fruits.
Altogether, this bulky model weighs a hefty 26 pounds. In testing, we found that the plastic juicing jug stains easily and isn't very durable, and the screen filter can be hard to clean. Breville offers a one-year warranty but doesn't sell replacement components.
Pros
Dedicated juicing and blending features
Powerful interchangeable motor bases
Glass blending container
Large feed chute and effective pulp filter
Simple interfaces with five manual speed options
One-year warranty
Cons
Less durable plastic juicing jug
Heavy and bulky, with many components
No replacement parts available
Difficult to clean screen filter
---
7.

Hamilton Beach Wave Crusher Blender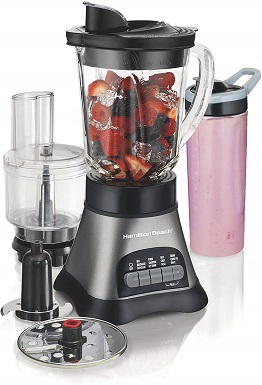 The Hamilton Beach 58163 Wave Crusher Blender is a lightweight, low-cost blender and food processor with convenient single-serve features but a less powerful motor and less durability overall.
This 7.7-pound machine has a 700-watt motor and a high-quality 40-ounce glass blending jar. It also comes with a BPA-free plastic 24-ounce food processing bowl and a blend-in 20-ounce travel cup with a lid, plus chopping and shredding blades.
This model doesn't have dedicated juicing features. We found the five-button interface more difficult to use, with several functions attached to each button, and the machine as a whole is fairly loud and not particularly powerful. It is easy to take apart for cleaning, but the travel lid leaks. Hamilton Beach offers a lengthy three-year warranty.
Pros
Lightweight and low-cost
Single-serve feature with blend-in travel cup
High-quality glass blending jar
Food processing features with dedicated blades
Comes apart easily for cleaning
Lengthy three-year warranty
Cons
No dedicated juicing features
More complicated interface
Small blending capacity
Fairly loud
Less powerful motor
Less durable
---
8.

Cuisinart Hurricane Juicer/Blender Combo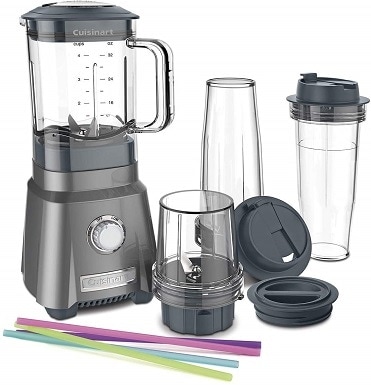 The CPB-380 Hurricane Compact Juicing Blender from Cuisinart is our least favorite combination appliance. It's lightweight and inexpensive but has a cheaper feel, a small blending capacity, and no specific juicing features.
The 6.5-pound CPB-380 has a streamlined but cheap-feeling silver plastic base. The one-horsepower motor is strong, and the rotary dial interface, which offers two manual speeds and a pulse setting, is easy to use. The package includes a small 32-ounce Tritan blending jar, an eight-ounce chopping cup, and two 16-ounce travel cups with lids. We liked the choice of single- and double-walled cups, and the four colorful reusable straws are a fun touch.
This machine doesn't have a durable motor, and the blending containers don't feel very sturdy. Though it works well for single servings, this blender's small capacity means you won't be able to work with larger quantities. Cuisinart offers a three-year warranty, though you'll have to pay shipping fees.
Pros
Lightweight and inexpensive
Streamlined base and simple dial interface
Strong motor
Works well for single servings
Includes several blending containers and reusable straws
Three-year warranty
Cons
Cheaper, less durable feel
Small blending capacity
Less durable plastic containers
No specific juicing features
Warranty doesn't cover shipping fees
---
Buyer's Guide: Select the Best Juicer Blender Combo
You've seen our list of the 8 best juicer blender combo machines. But which one should you choose? We've put together this guide to the most important features to help you make that important decision. Keep reading to learn all about your choices!
What's the difference between a juicer and a blender?
Juicers and blenders are both capable of turning fruits and vegetables into drinks. They work differently, though, and produce juice with different qualities.
The biggest difference is that most juicers have filters designed to separate the pulp from the juice. For this reason, the juice produced is typically clearer, with less body and fewer fibers. Blenders work by chopping the ingredients you add without filtering anything out, so if you add
or vegetables, your finished drink will have all of the nutrients and fibers.
Many of the models we reviewed here are combination blenders and food processors. These machines do a good job chopping and grinding your produce, but aren't specifically designed to create high-quality juice. If you prefer lighter, less textured juices, you'll probably want a combination appliance that has dedicated juicing features like screen filters and feed chutes.
Some blenders are specifically designed to extract juice, so you may also want to keep an eye out for extractor blades and juice extraction presets.
What kind of motor should I look for?
The best motors have high enough power ratings to cut through anything you throw at them, including ice and frozen fruit. If you want a fast, powerful machine, you'll probably want to look for a motor with at least 800 watts or one horsepower of strength. If you'd like a quieter model and don't need as much power, you'll probably be fine with a lower wattage.
The most durable motors are made of sturdy materials like stainless steel. Plastic components like gears can shorten your motor's lifespan.
What are my interface options?
Blender interfaces typically involve buttons, dials, or a combination. You may want to consider how much time you'd like to spend looking at your new machine's manual, as some interfaces will take some effort to master. You may also want to think about how much control you'd like to have over your blending and juicing. Most appliances offer a range of manual speeds, but some also offer convenient presets that will take the guesswork out of blending a smoothie or a cup of juice.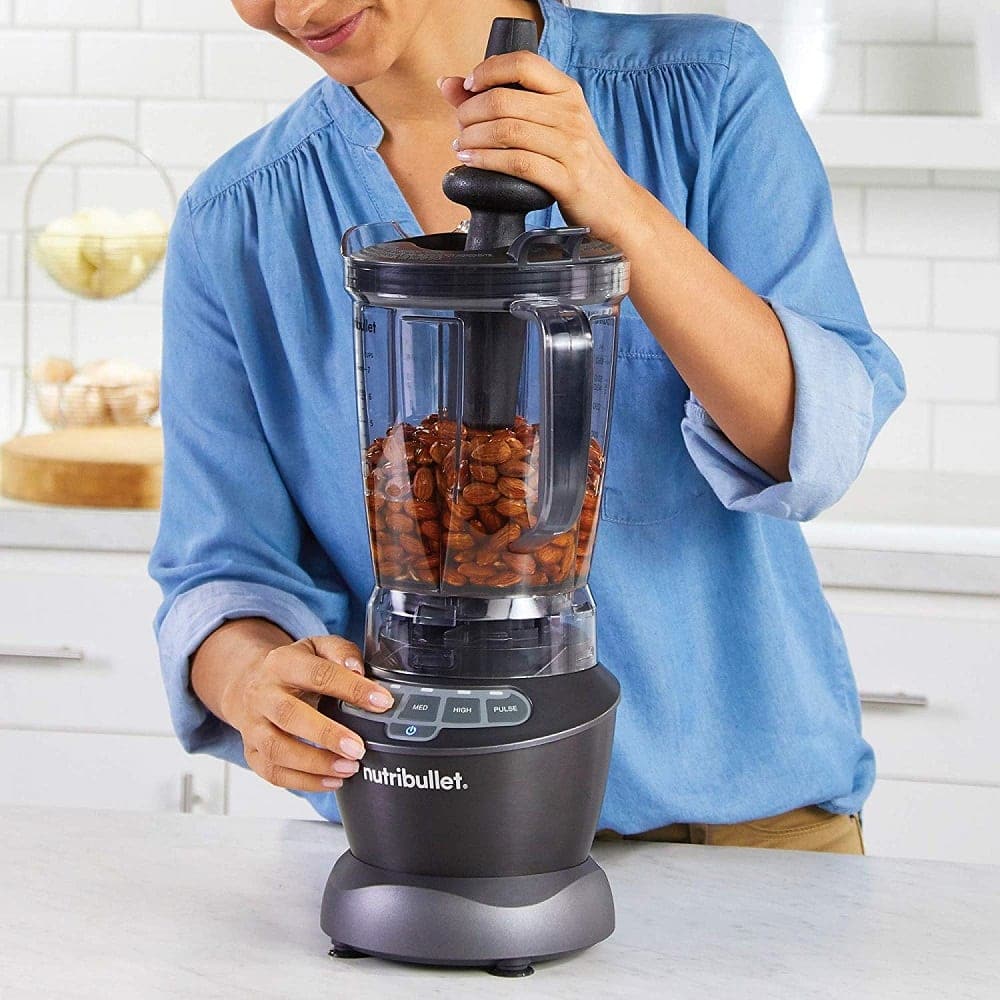 What if I'm an on-the-go juicer?
Some blenders are specifically designed to work well for single-serve, on-the-go blending. If you're interested, you'll want to look for models that included lidded travel cups that you can blend or juice in. These blenders typically have dedicated single-serve settings, and some have specially designed blade assemblies that work well on small quantities.
What kind of warranties are there?
Appliance warranties can vary widely. Some cover only a few months, while others range up to 10 years. If you'd prefer to protect your investment with a good warranty, you'll want to pay attention to the length of each warranty and the specifics of what it covers. You'll notice that some only cover the motor or charge shipping and handling fees.
Conclusion:
Our favorite model is the COSTWAY 23537-CYPE Professional Food Processor, a powerful mid-range option that effectively blends and juices. If you're looking for a less expensive option, the Fochea 3 In 1 Smoothie Blender Food Processor offers great value, with quiet, effective operation and three sturdy blade assemblies. If you're in the market for a premium model, you may prefer the Ninja Mega Kitchen System BL770 Blender, a very powerful machine with a good range of features.
Blending and juicing well can be a lot to expect from a single kitchen appliance, but if you pick the right model, you'll have a great multipurpose tool. We hope this ranking of the 8 best juicer blender combo machines, including comprehensive reviews and a handy buyer's guide, helps you pick a model that can do it all. You'll be juicing and blending before you know it!