What Paint Goes With a Brown Roof? 10 Great Options (With Pictures)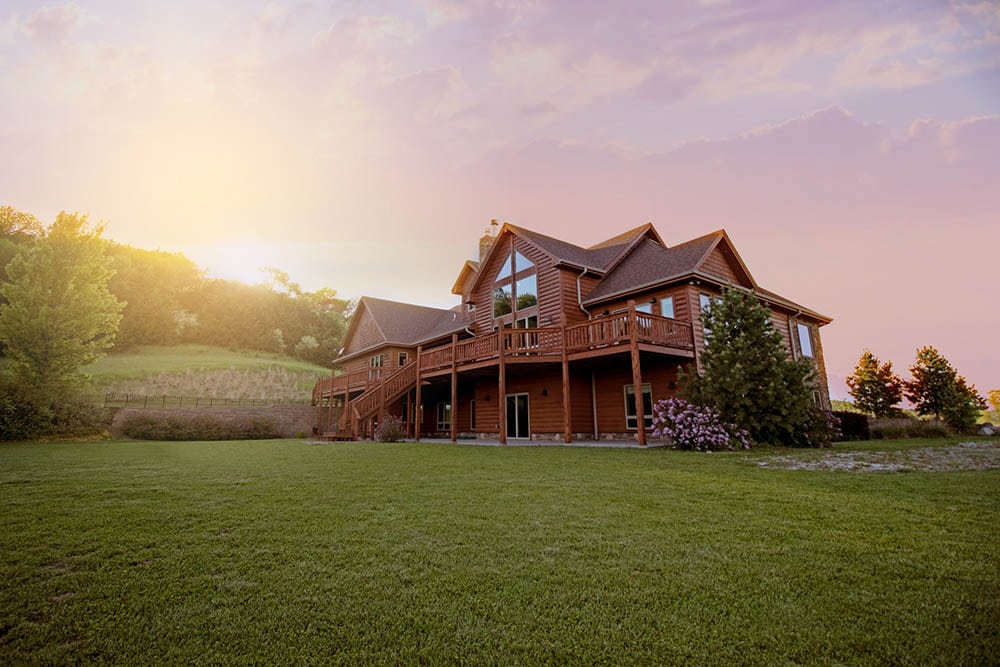 Do you hate your brown roof? You are not alone. Brown roofs have caused resigned sighs from many homeowners who feel trapped by the basic nature of their roofs. But the truth is, a brown roof is not a kiss of death for a modern exterior design. In fact, a brown roof can become an integral part of a fresh new design. You just have to pick the right color for your home that will go with the brown of your roof.
Here are 10 great paint color options that go well with a brown roof to spark ideas for your next project.

The 10 Paint Colors To Go With a Brown Roof
1.

Beige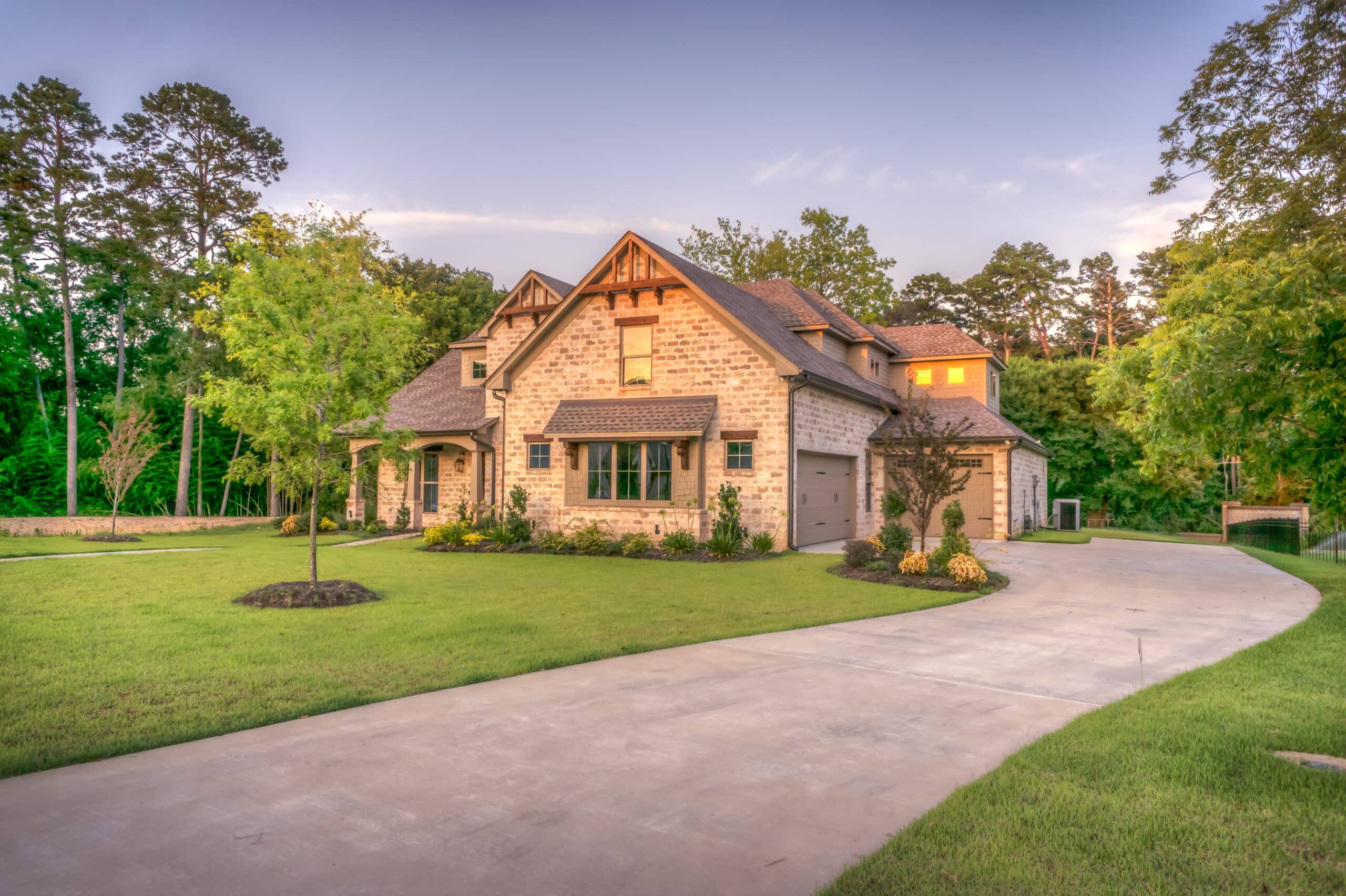 A classic color pairing to go with brown is beige. Beige might not be the most exciting color on the market, but it harmonizes very well with a brown roof. A dark brown roof will bring some rich color to a beige house, and the whole thing will tie together nicely. Add some white trim and a little greenery around the home, and you will get a warm and airy look that is classic and timeless. You don't have to get crazy with your colors to spice up a brown roof, and sometimes simple colors are just as good.
---
2.

Steel Gray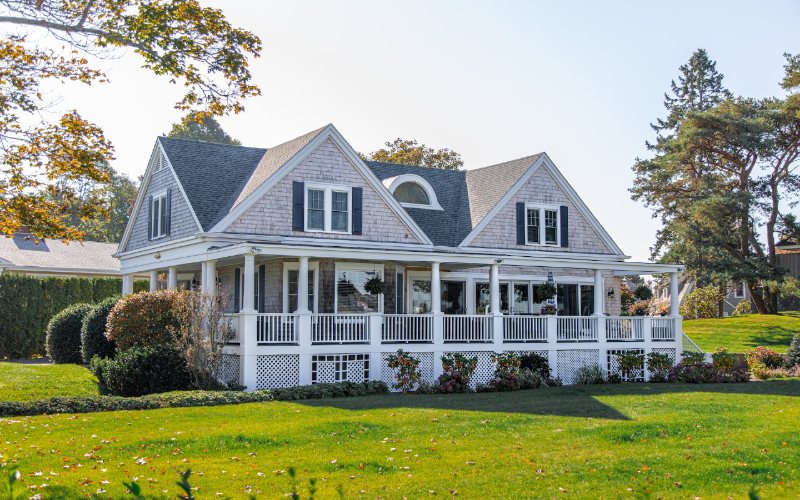 A light cloudy gray can really make a brown roof pop. This combination is perfect for anyone who wants to make their roof pop. The light color under the roof will really bring out the deep tones of the shingles above in a very complimentary way. Steel gray is an easy color to keep clean; it is neutral and goes with a lot of different trims and accents. The combination of steel gray and brown is striking and will bring out the best of both in a way that is sure to surprise and delight your neighbors.
---
3.

Charcoal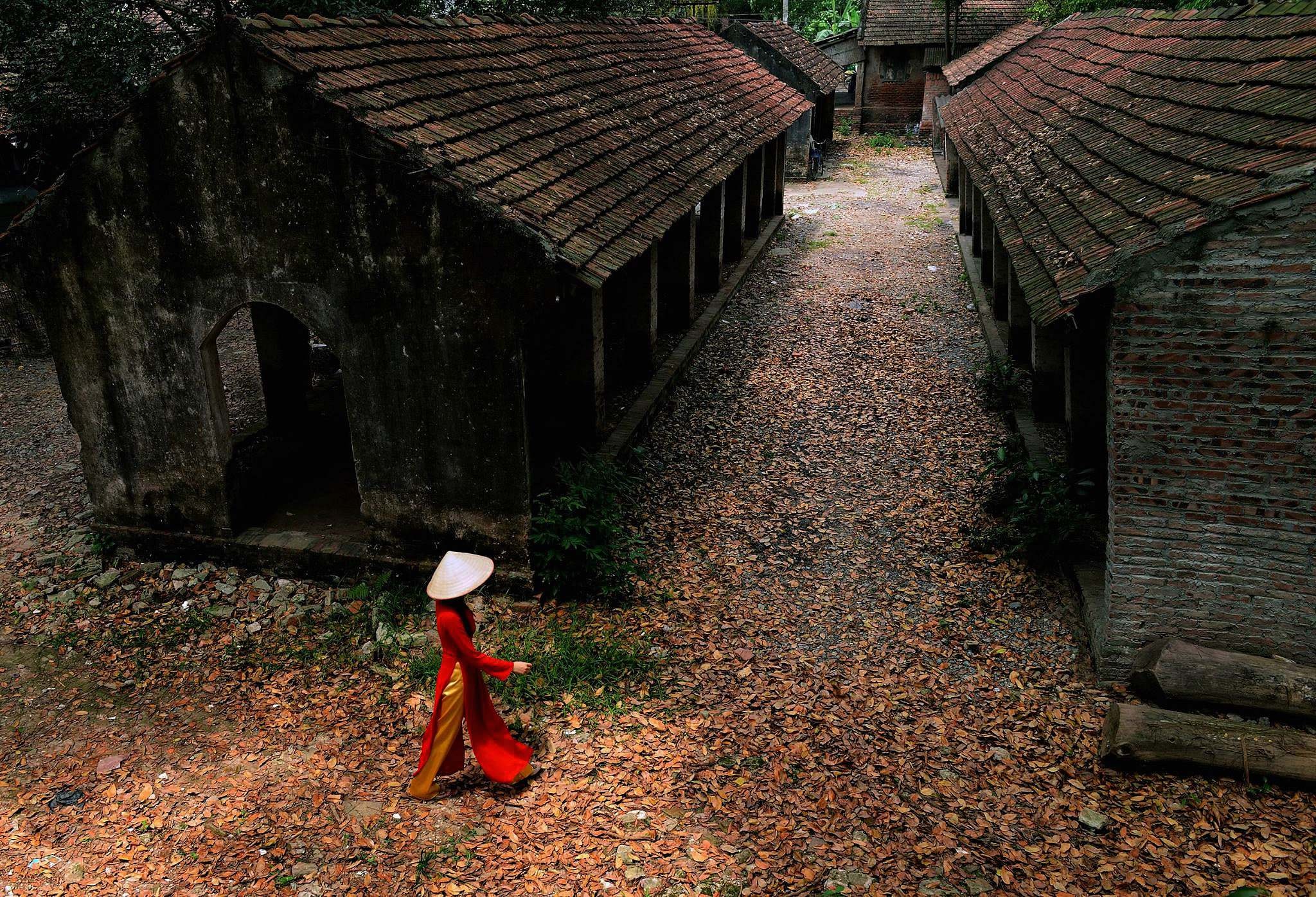 Anyone who says black and brown can't go together hasn't seen a house like this. Black and charcoal continue to be dominant colors in modern exterior design, and a brown roof shouldn't turn you off from that. A dark grey or black paint color can absolutely blend well with a brown roof. Stone accents add even more greys to the picture until you get a pleasing mixture of brown, grey, and black. The combination is very earthy and very modern.
Find a roofing specialist in your area, and get free, no-commitment estimates for your project.


---
4.

Olive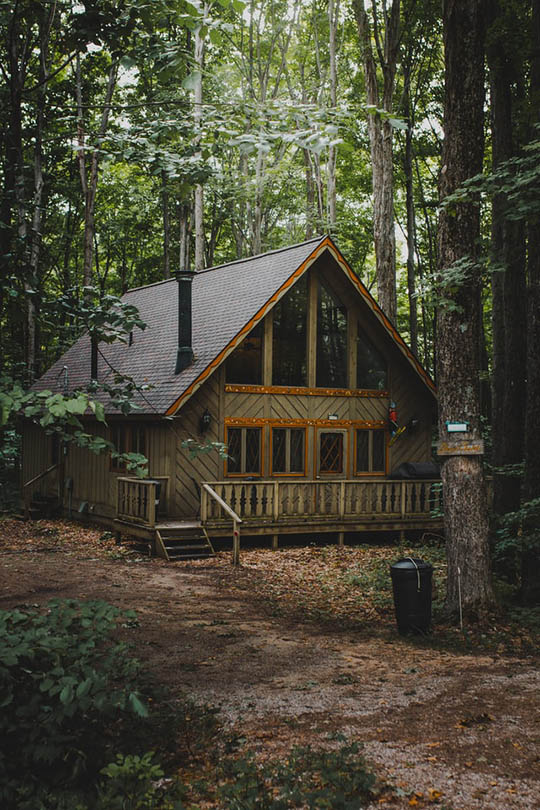 Olive is a color that pairs perfectly with a brown roof. The lightness of the olive plus the earthiness of a brown roof blends perfectly. Olive is not the first color most people go to when thinking about a fresh coat of paint for their home, but it should definitely move up your list if you have a brown roof. Olive houses are muted yet elegant; different yet comfortable. If you are looking for something a little different to shake up the look of your house without getting too crazy, olive is a great option.
---
5.

Tan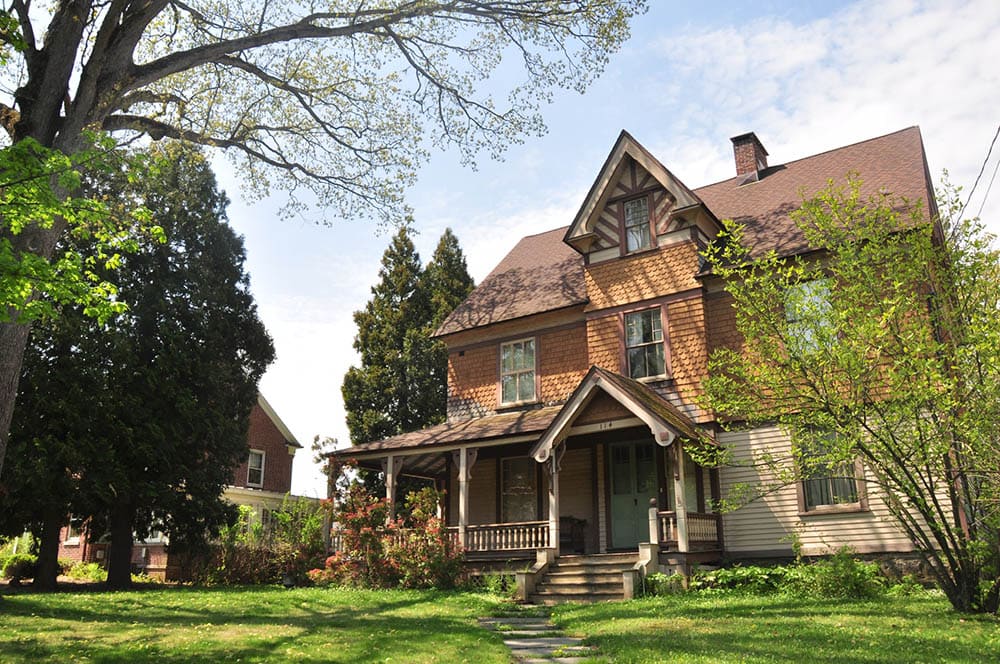 Like beige, tan is a safe choice that compliments brown very well. Tan homes look great with brown roofs with a simple classic look that is not obnoxious. Tan is also a great color to use in a two-toned color scheme. Tan and beige go very well together. Tan and white also go well together. Any amount of tan in your exterior will help pull the color out of your brown roof as well. If you are looking for a simple paint scheme that goes well with a brown roof, tan is a fantastic choice.
---
6.

Any Blue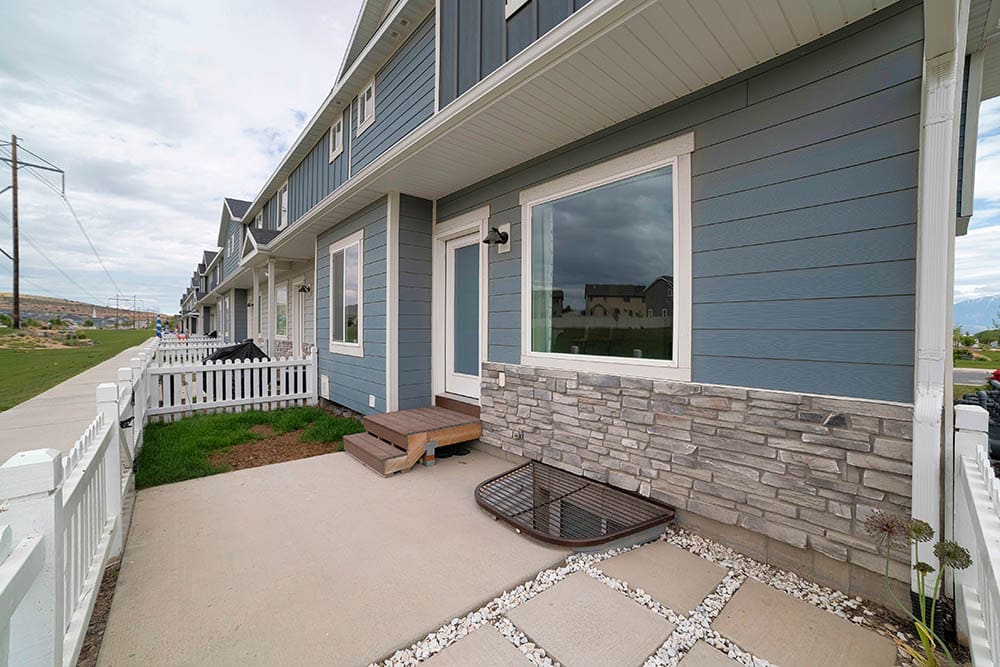 Blue is a rock-solid companion for a brown roof. Blue and brown have been paired together from the beginning. Sky and earth, boots and jeans, sand and surf. Nearly any blue color will look fantastic with a brown roof. Light blue can create an airy exterior while navy or gray-blue can make for a darker and more classic look. No matter what blue you choose, your house will look great with a brown roof. It is a classic color combination, and there are so many versatile shades of blue that you can work with. Even a tropical turquoise blue will do the trick.
---
7.

Dark Green
Another dark color that is becoming more popular is dark green. This evergreen color actually pairs extremely well with a brown roof. Together, these two natural colors evoke thoughts of a forest or the Pacific Northwest. The dark green color is extremely versatile. It looks phenomenal with stone accents, natural wood accents, brown trim, or even simple white trim. With the right property, the right accents, and a bold idea, a dark green house can really pull off a stunning transformation.
---
8.

White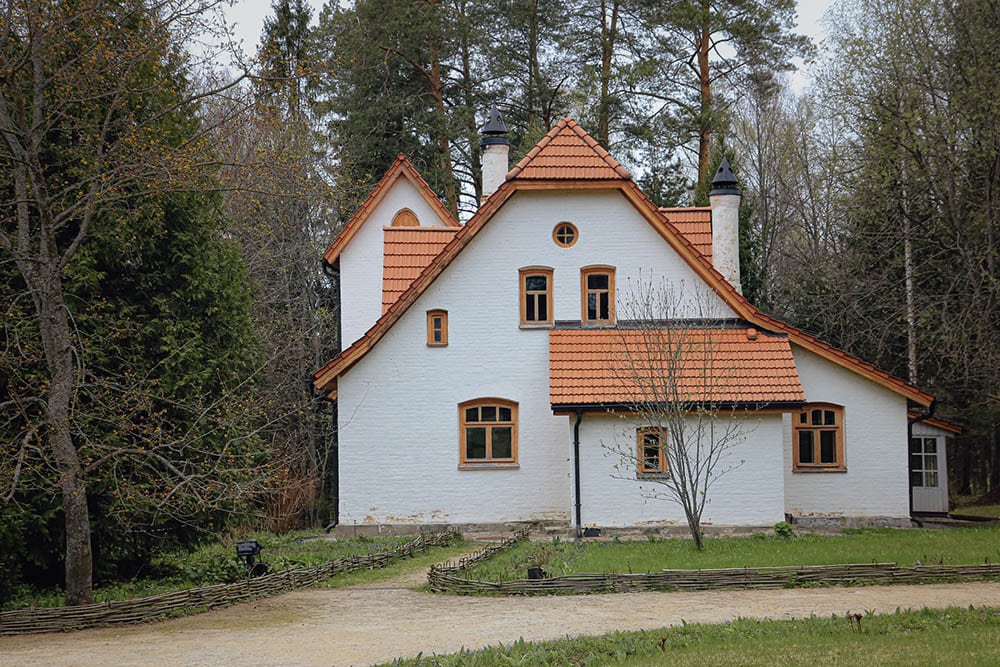 White is a classic exterior paint color that goes with nearly anything and that includes a brown roof. White will pair perfectly with your colors, whether you have a dark wood-colored roof or a light brown shingle. These houses feature stunning white exteriors sitting under standard brown roofs. The lightness of the white really draws your eye to the roofline, which is something that not all paint schemes can do. If you have your heart set on painting your house white but are worried about your brown roof, then put your heart at ease. It is a good pairing.
---
9.

Chocolate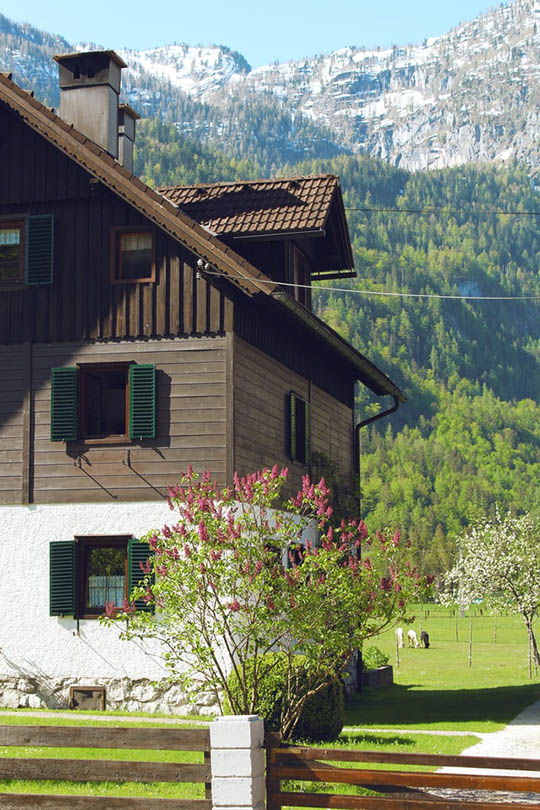 Brown on brown might not sound like a great combination but with the right accents, this pairing can create an extremely warm and inviting exterior. Check out some examples of a rich chocolate brown exterior paired with a light brown roof. It might not be to everyone's taste, but it sure makes a different kind of statement. This look might be a good foil for those who are not into the newest trends that favor dark grays and blacks but still want something dark. If you haven't considered a dual brown color scheme before, try it out. You might be surprised.
---
10.

Brick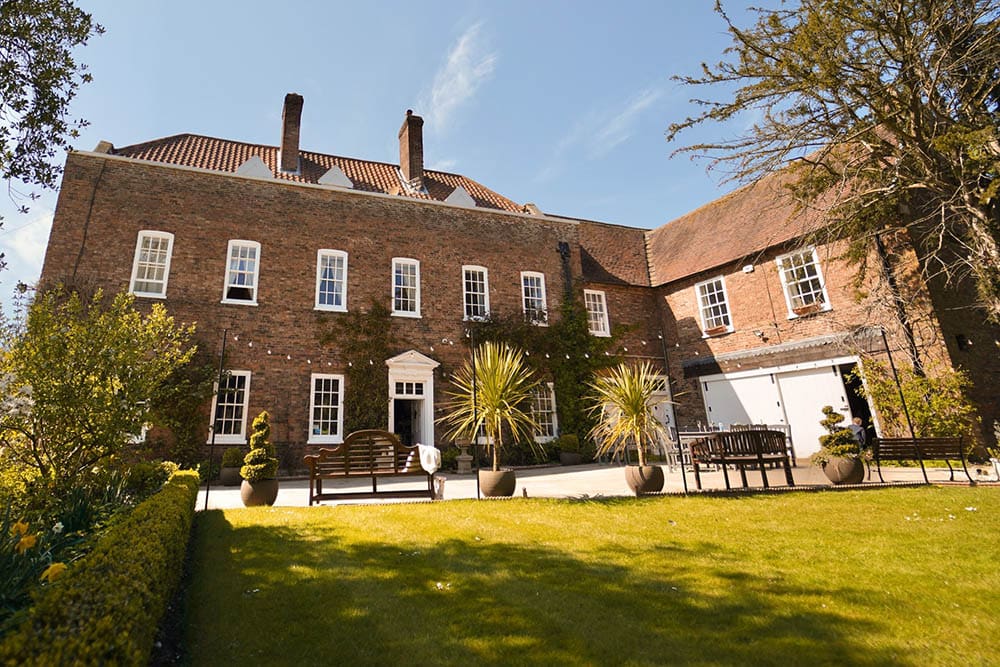 Brick isn't necessarily a paint color, but it is a great exterior option for a home with a brown roof. Adding some brick or stone accents can truly accentuate a brown roof. These homes take classic brick exteriors and pair them with brown roofs to create a timeless look. Ranch-style homes will take on a southern look, while Victorian-style houses will obtain an air of old grandeur. If you think brick would add too much brown to your exterior, think again.

Consider Trim Color
When choosing the color for your house, don't forget to also consider the color of your trim. Pairing a complimentary trim color with the main color and the roof can take an exterior design from good to amazing. There are many different options for trim color, so be sure to look at those options while you are considering what color will go well with your roof. If you find something you like, the combination of trim color, a hose palette, and a brown roof can become something truly special.
Accents Can Make The Look
If you are struggling to fall in love with any of the colors on this list, remember that the right accents can truly change the whole face of a house. Adding in wood shutters or planters can add a natural touch to an otherwise bland exterior. Planting some green landscape shrubs around the more barren spots can also add color. You can even add a stone or brick accent wall or wrap and pillars or posts you might have in a different material to create contrast.
All of these things can really add to an exterior and make either the paint or the roof pop more than the other. If you feel like your roof is dominating the scene, some accents can help draw the eye downward. There are also ways to paint the trim to draw the eye upward if you want people to see the brown in your roof as part of the curb appeal.
The options are truly limitless, and when you pick a paint color, do not forget to also consider some fresh accents as well.

Conclusion
Brown might not be the most exciting or modern color available for your roof, but it is versatile. Paired with the right house paint, trim color, and accents, a brown roof can go from an afterthought to a centerpiece. There are plenty of paint color options for homeowners looking for a way to spice up their exterior despite your brown roof. You just have to get inspired.
See Also: Can You Paint Roof Shingles? What You Need To Know!
---
Featured Image Credit: Bailey Anselme, Unsplash