5 Different Types of Blenders and Their Uses (with Pictures)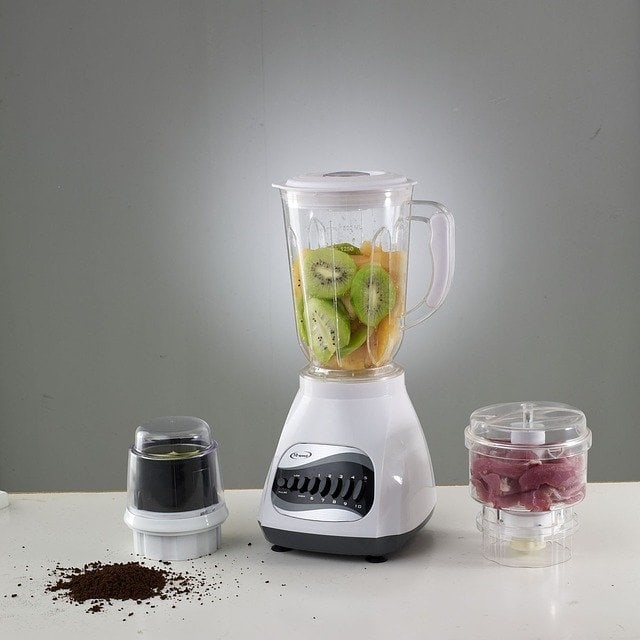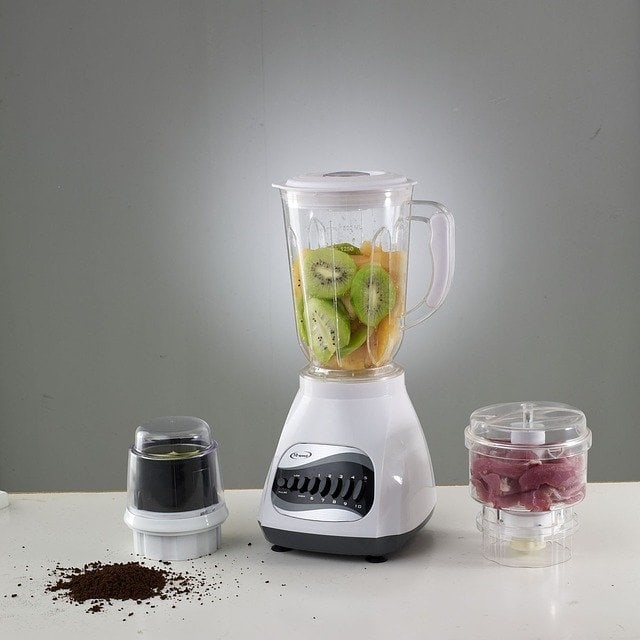 For whipping up smoothies, the quality of your blender is vital to achieving the right texture. Blenders vary in speed, blades, and functions, which can be confusing if you're not sure what you need. We've broken down several blender types below to help you learn more about your options, so you can find the best blender for your needs.
Functions To Consider When Buying a New Blender
Not all blenders are made the same, and you may be wondering which features you need. For starters, if your blender has a metal container, make sure it's stainless steel. Always ensure your blender parts are dishwasher safe to keep them as clean as possible. Speed control is useful, as well, especially if you need to start with a slow pulse to break up large chunks of ice or fruit. Consider capacity, too. If you want a quick individual serving, a single-serving blender is fine. However, if you prefer to blend in batches, you may need a larger kitchen blender.
The 5 Different Types of Blenders
1.

Kitchen Blenders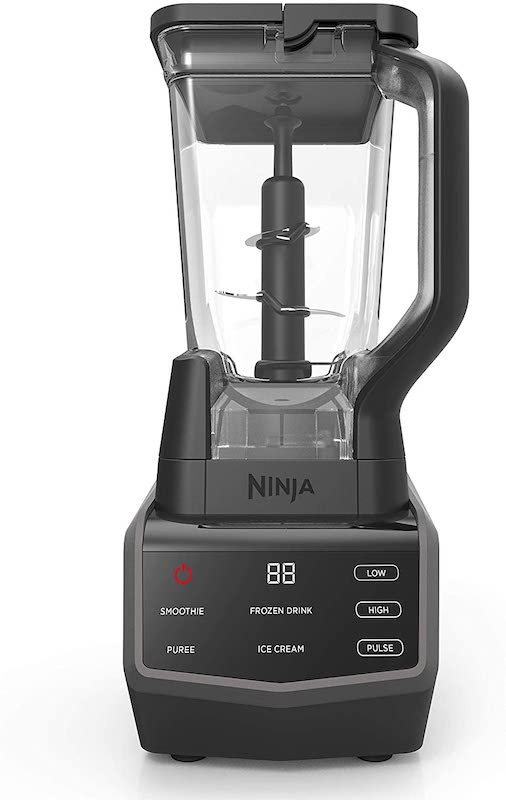 For bulk blending or thicker mixtures, a countertop kitchen blender will come in handy. While these have more parts to clean, they're also more versatile and have a larger capacity. Most come with variable speeds from chopping action to liquid puree, meaning you can add almost any ingredient and get a smooth blend from it. In this category of blenders, we recommend the Ninja Smart Screen CT650.
---
2.

Single-Serve Blenders

These are typically compact, high-powered blenders meant to make a single-serving smoothie or shake. When you're done blending, simply tip the container over, attach a spout lid, and it's ready to drink. These are powerful enough to crush ice and frozen fruit, and compact enough to take up only a small space on your countertop. In this category, we're in love with the Ninja personal blender.
---
3.

Blender Bottles
This is the simplest way to blend and a quick way to mix protein powders and nutrition shakes. A good blender bottle should have a leak-proof lid and a small ball whisk to aerate and mix the contents. You won't have any luck blending anything chunky in these, though. They're strictly meant for quick powder blends. For more power, try an electric bottle. These are handheld bottles with chargeable bases, and they can blend powder into a delicious froth with the push of a button.
Our favorite blender bottle is the BlenderBottle ProStak System:
---
4.

Immersion Blenders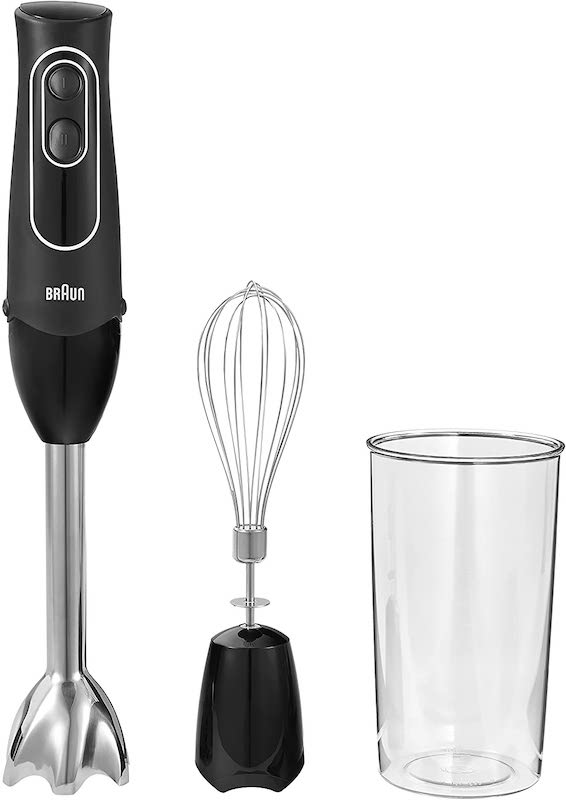 A handheld blender isn't great for reducing large chunks, but it works well for a quick electric blend, reducing soft fruits or veggies, yogurt, protein powders, and nut butter. Throw your ingredients into a wide-rimmed glass or Mason jar, and simply push the blender to the bottom and start mixing. The best part is that they don't have a lot of parts to disassemble and wash. They're perfect for those busy mornings when you're trying to rush out the door.
We recommend the Braun MQ505 Multiquick Hand Blender:
---
5.

Blender Combo Systems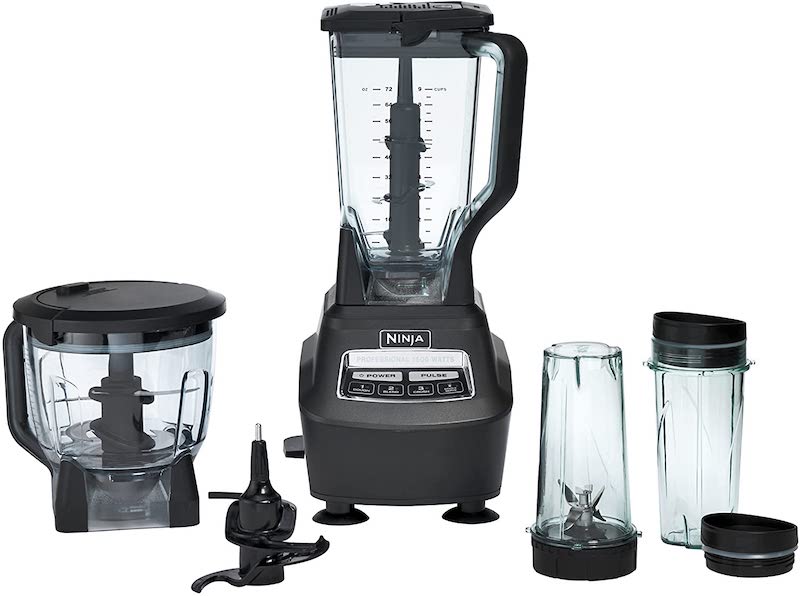 Here's where you get into professional territory. Some blender systems are a combination of a blender, food processor, and mixer. But they don't have to be reserved for professional use. Having a blender that performs multiple functions can save you both money and counter space. You may even be able to blend frozen cocktails, make dough, or extract fresh juice with the right model.
If I was to choose a Blender Combo System then I would go with the Ninja Mega:


Conclusion
Whatever your intent, there's a blender on the market that will fit your needs. We've ordered these from least to most expensive to give you an idea of what type will meet your budget. Single-serving blenders can be handy and great space savers, and their mid-range price point is hard to beat.
Now that you have some blender knowledge under your belt, it's time to decide which blender is best for you. Just remember to consider capacity and functionality before you choose.
---
Featured Image Credit: Pixabay