Can You Put Siding Over Brick? What You Should Know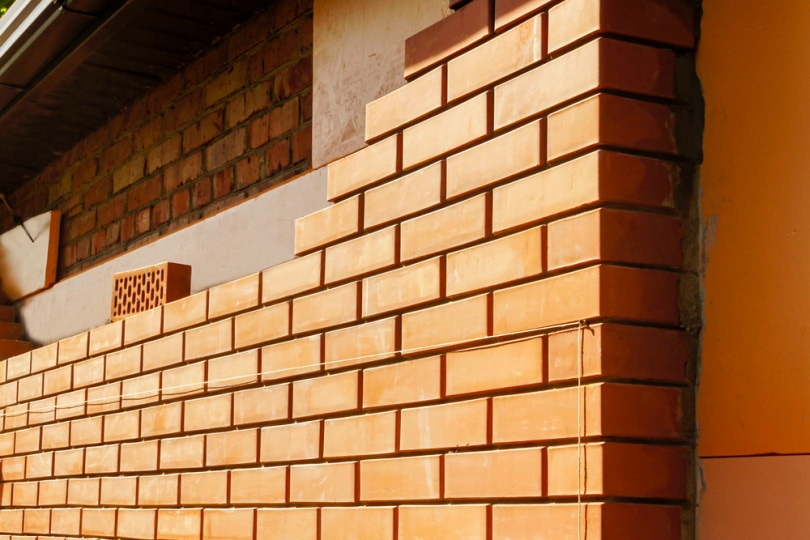 If you think your brick is dull, old, or outdated, you can update it with a siding. However, it can be somewhat challenging and is not recommended because brick does not have a smooth surface for installation.
Most contractors advocate removing the brick first and then starting with a clean slate. When you place siding on rough surfaces, the results can be underwhelming. It requires a lot of work. However, siding can be put over brick, provided another smooth casing is placed over the brick. This article will give a deeper insight into brick siding, the different types of siding available, the steps of installing them, and costs.

Putting Vinyl Siding Over Brick
You should always install vinyl siding over a smooth and even surface because it is not meant to form a watertight barrier. The sheathing, either made of oriented strand board (OSB) or plywood, is usually used to create a level surface where you can apply the vinyl siding. It will be quite simple after you put the sheathing in place. However, it is advisable to have a professional install the siding to avoid mistakes that can be expensive when repairing or replacing it.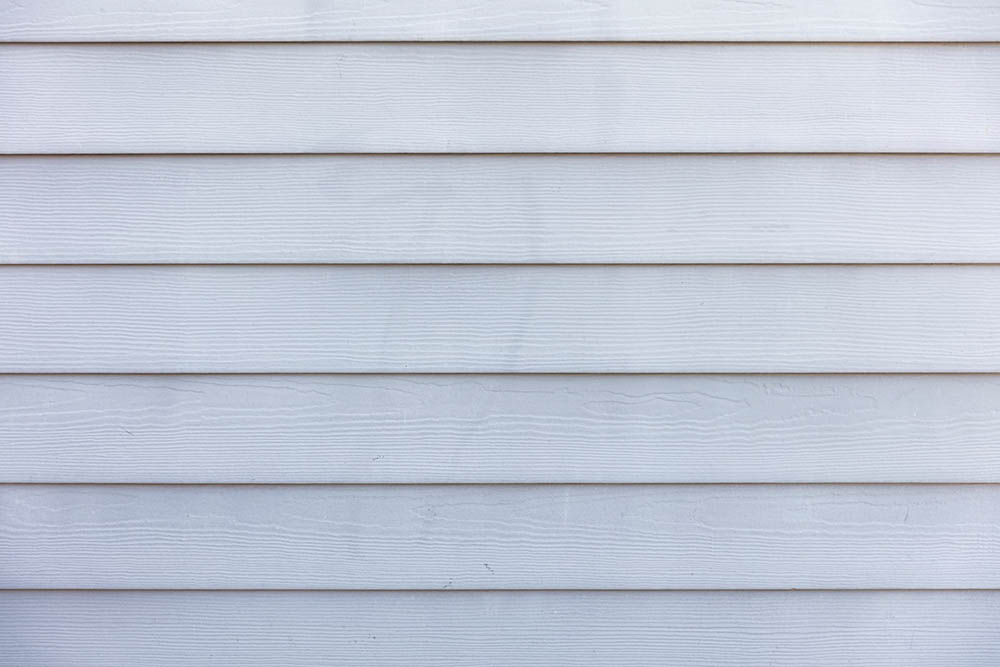 Vinyl siding is a very common material for many reasons.
Vinyl siding also has a few disadvantages that some homeowners wish to avoid.
Pros of Using Vinyl Siding
Durability: Vinyl siding withstands all weather. It is also resistant to warp and rust. Most of the time, it has a lifetime warranty.
Easy installation: Vinyl siding is lightweight, making it easy to move. In addition, it comes with pre-made holes that make it quicker and cheaper to install.
Affordability: Vinyl siding is inexpensive to maintain. It is also inexpensive and can help you save money on your utilities. If your vinyl siding is well insulated, it will prevent heat loss from thermal bridging.
Cons of Using Vinyl Siding
Moisture Issues: If you do not install and seal vinyl siding properly, the moisture under the siding will leak or be trapped in the insulation.
Uncertain Durability: If you live in an area with extreme temperatures or severe weather, this type of siding may not last long.
Installation Errors: Installation may be challenging if you are not skilled. Mistakes may result in bulging or cracking. For better results, stick with hiring experienced contractors.
Putting Wood Siding over Bricks
Wood siding will offer your brick home a warm and rustic update. Like vinyl siding, you will have to attach the wood siding to another material.
The furring strips safely attached to the bricks are used to apply the wood siding. Wood siding should be attached with an all-weather wood finish for protection from various weather conditions.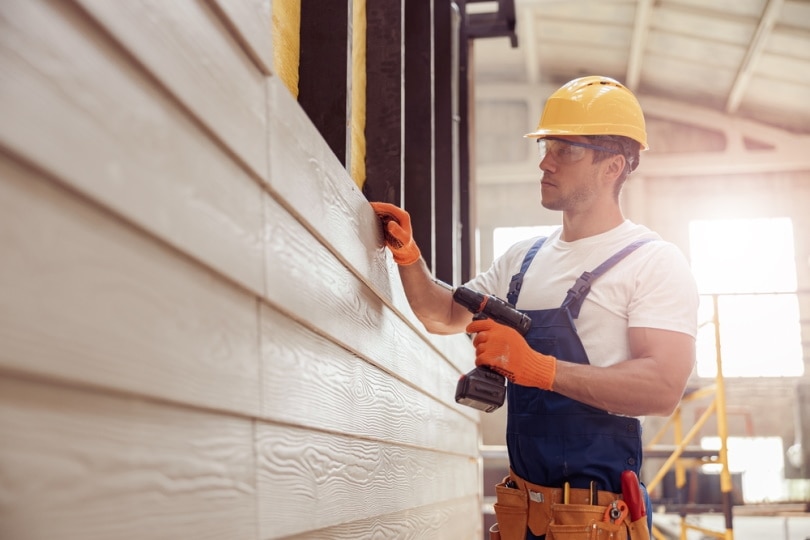 Pros of Using Wood Siding
Wood Is Eco-Friendly: It is disposable and renewable and does not cause pollution.
Variety: Wood siding comes in many forms. You could use various woods, like pine and cedar, and install various types of siding, like shingles, bevel, and tongue and groove.
Added Value: Wood siding is a high-end option, meaning it may add current and resale value to your home.
Durability: When you maintain wood siding well, it will last longer. However, it has more upkeep than vinyl siding.
Cons of Using Wood Siding
Cost: Wood siding is expensive compared to other options. It's great for the value of your home but not so much for your bank account.
Maintenance: Maintaining wood siding is labor-intensive and expensive. You have to reapply paints and stains every 2 to 5 years. Any repairs should be taken care of immediately to avoid water damage.
Fire Resistance: Ensure you check the fire rating on shingles. Wood siding with poor ratings may increase insurance costs.
Putting Fiber Cement Siding over Brick
Fiber cement siding is made with a mixture of cement, clay, sand, and wood fibers. It is a popular choice since it is made to look like wood, brick, and stucco.
The material used to make fiber cement siding allows it to expand and contract. This siding is ideal for areas with high humidity or extreme temperature changes. Installing fiber cement siding over a brick needs special preparation. Because it is heavy, it will be better to get an experienced contractor to work on it.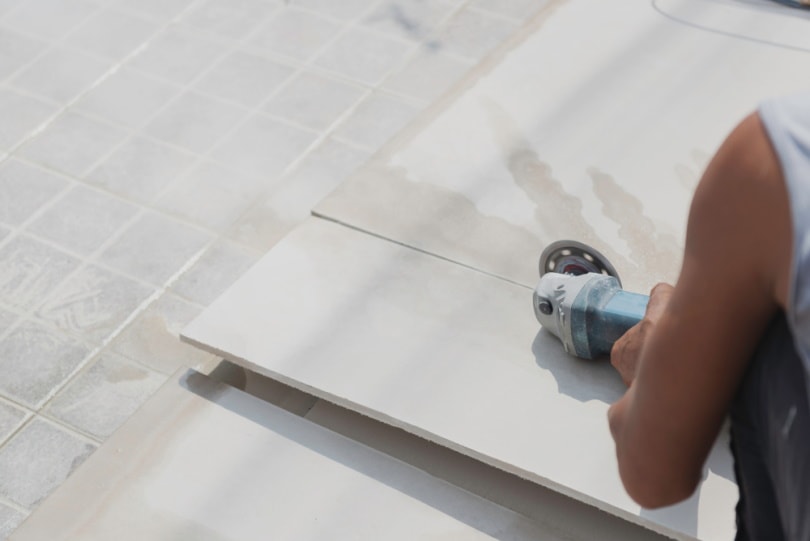 Pros of Using Fiber Cement Siding
Durability: Fiber cement siding is exceedingly durable and resistant to cracking, warping, and rotting. It also holds up well if there are termites, woodpeckers, or extreme weather. Its warranty often lasts up to 50 years because of its outstanding lifespan. Depending on how the backing is coated, it may even last up to 75 years.
Safety: For fire safety ratings, fiber cement siding is the safest type for a home.
Cons of Using Fiber Cement Siding
Low Value for High Price: Fiber cement siding's insulation value may be less than other options. Cement is very heavy, and you will need an experienced crew and the proper tools necessary for installing fiber cement siding. The contractor will have a hefty price tag for their crew's work.
Putting Metal Siding over Brick
Metal siding is becoming popular in the industry because it requires minimal maintenance while being durable. Just like other types of siding, metal siding needs special care and preparation when placing it over brick.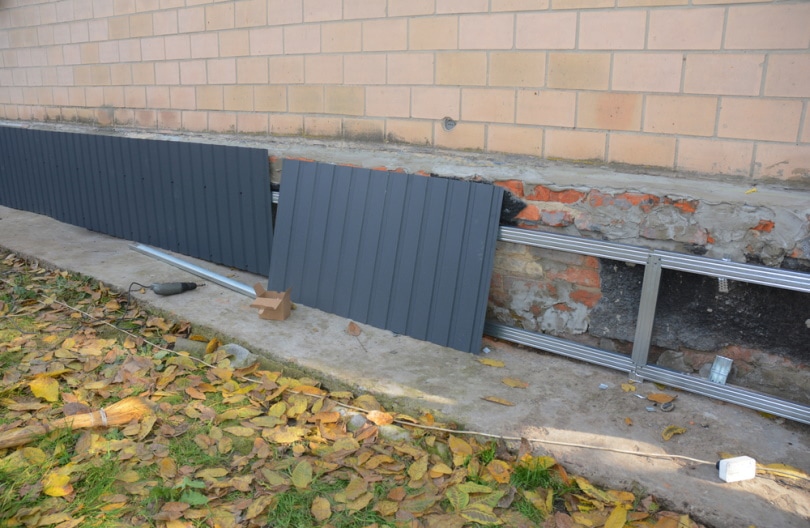 Pros of Using Metal Siding over Brick
Minimal Maintenance: Metal siding typically needs an annual inspection. With this type of siding, you will not worry about moisture retention, fungus, or mold growth.
Durability and Strength: Metals are tough materials. They resist denting and damage from weather conditions.
Saves Energy: Metal reflects sun rays. It does not absorb sun rays, reducing your utility costs.
Cons of Using Metal Siding
Costs: Metal siding can be expensive.
Tricky Installation: Installing and replacing metal siding can be tricky. If a piece of it is missing, you will have to replace the whole panel. You have to get an experienced professional to install or replace a piece of metal siding.
Steps to Installing Siding over Brick
The process of installing siding over the brick is usually the same regardless of the type of siding you are using. A project of this size might require a tape measure, hammer, furring strips, sheathing, carpenter's level, waterproof nails, power drill with masonry bits, and insulation (if needed). If you decide to apply siding over brick directly, you will follow some of the steps below: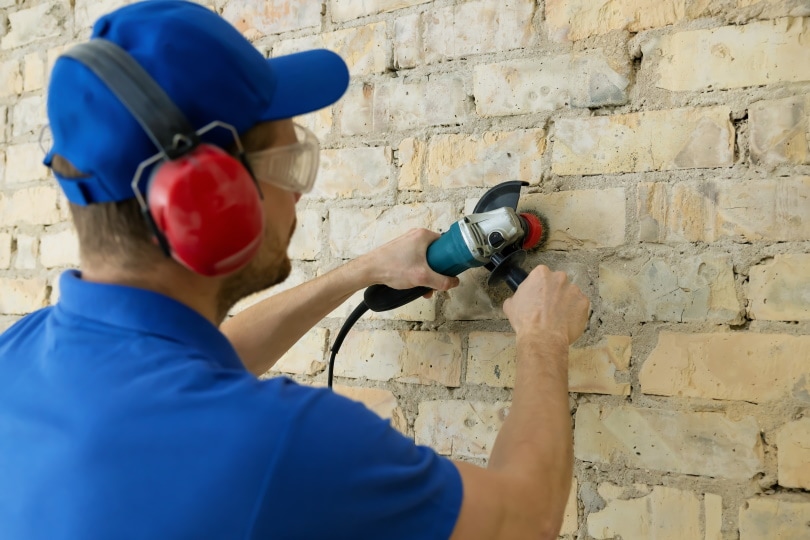 Clean the Brick: Before you stick anything to the brick, it has to be cleaned. You can find cleaning solutions for various kinds of bricks at hardware stores. If you prefer natural solutions, you can clean bricks with a mixture of vinegar and water.
Mark the Brick: Mark where you will place every furring strip carefully, corresponding with all panel joints. Furring strips should be straight, so you must use the carpenter's level.
Attach Furring Strips: Attach the furring strips to the brick once you have marked their location. Place the furring strips between 12 and 16 inches apart. Drill several guide holes into the strips, then attach them to the brick using masonry screws or ring-shanked nails.
Apply Appropriate Barrier: It is necessary to use sheathing material to provide a level surface to install the siding and barrier for insulation.
Install the Siding to the Brick: Attaching the siding to the casing should be done using weatherproof nails and a hammer.
How Much Does it Cost to Put Siding over Brick?
The price range of installing siding over brick is typically between $6 and $30 per square foot. If you have to remove the brick exterior, it will cost you between $4 and $6 per square foot.
This cost may vary depending on different factors, such as the type of siding you choose, the size of your home, and the work needed to remove or prepare the brick. Here is a breakdown: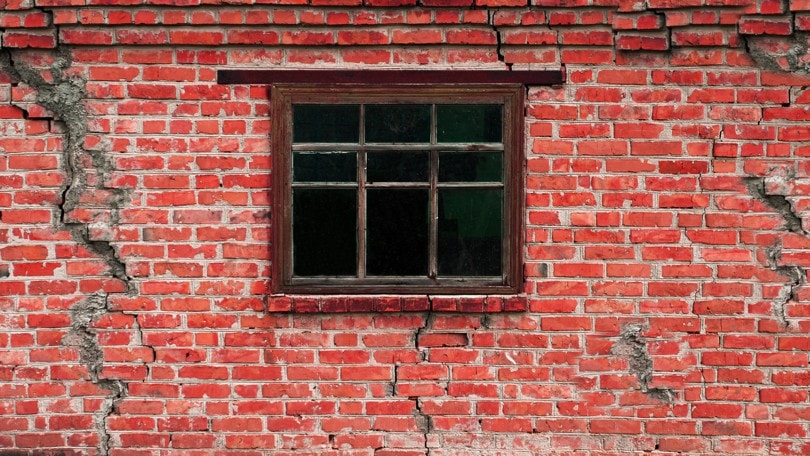 The Cost of Putting Vinyl Siding over Brick: These price estimates are only averages, and prices vary depending on several factors. Vinyl siding is the cheapest option, with an average cost of $4 per square foot. You can also get high-quality vinyl siding that costs as much as $7 per square foot.
The Cost of Putting Wood Siding over Brick: Many styles and types of wood siding will determine the last price. The price of wood siding ranges from $1 to $30 per square foot. It is one of the most expensive choices.
Cost for Putting Fiber Cement Siding over Brick: Fiber cement siding is a middle-priced option. Its price ranges from $6 to $11 per square foot.
Cost of Putting Metal Siding over Brick: Metal siding costs from $1 to $30 depending on the type of metal (usually tin or copper) you are using.

Conclusion
It is possible to put siding over brick, but you have to conduct some research first before picking what works for you. Vinyl and metal are very common types of sidings you can put over brick since they can be installed without too much expense and trouble. There is also a variety of siding you can also consider. Generally, if you can remove the bricks first, that would be a better option that is often recommended by contractors.
---
Featured Image Credit: Alexander Denisenko, Shutterstock