7 Craftsman Interior Design Ideas (with Pictures)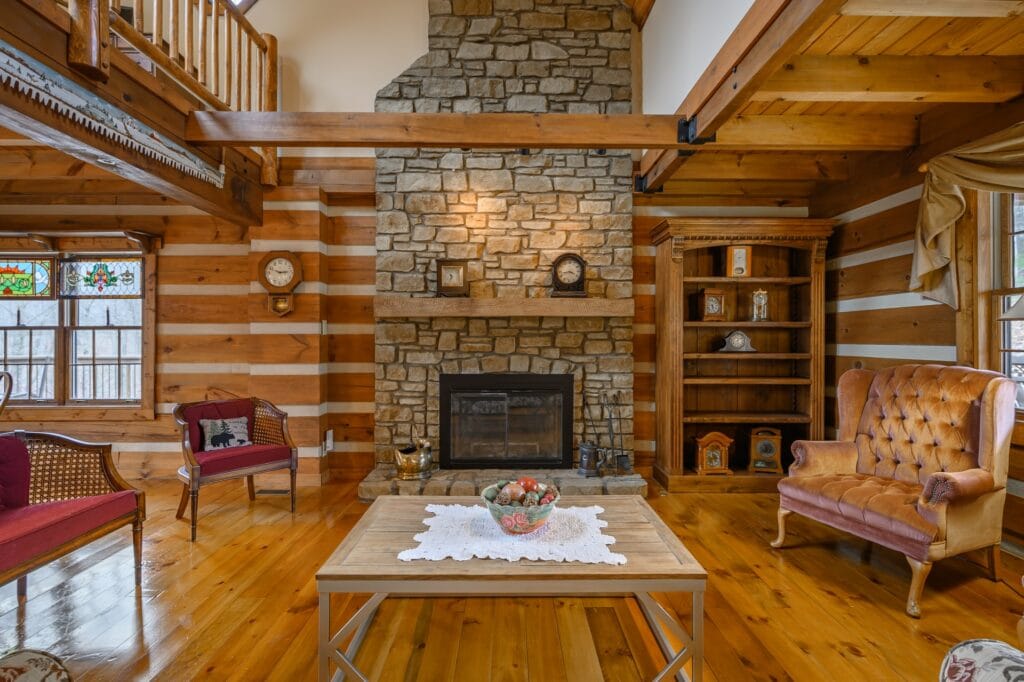 Craftsman interior design is often seen in bungalow-style homes and rural homes, but it's hard to pinpoint exactly what makes it unique. Natural materials, sunlight, and nature-inspired accents are just a few elements of what makes craftsman design unique. Let's dive into some other critical elements of craftsman design and how you can employ them in your home.

The 7 Craftsman Interior Design Ideas
1.

Real Wood by style by Emily Henderson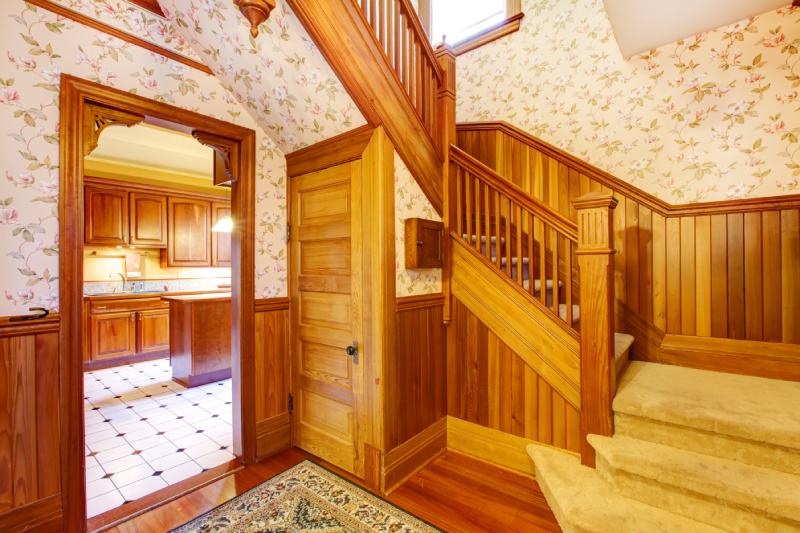 Some of the most obvious hallmarks of a Craftsman home are natural wood furnishings, paneling, molding, etc. Using a glossy finish is a big no-no because you want the warm, complex character of the wood to catch the eye. Ideally, most of the wood in the house should match to achieve a timeless and uniform look. For protection, opt for a matte finish that maximizes the natural look of the wood.
---
2.

Exposed Beams & Columns by Home Stratosphere
While most modern homes hide their ceiling beams, craftsman homes proudly display them to help center the rest of the gorgeous yet practical elements present. Another similar twist you'll often see is antique-looking wood columns, which may or may not be load-bearing. To give your home its own special feel, consider having columns and other wood architectural elements carved to attain an artisan-style look
---
3.

Color Coordinate by Ideas Rejuvenation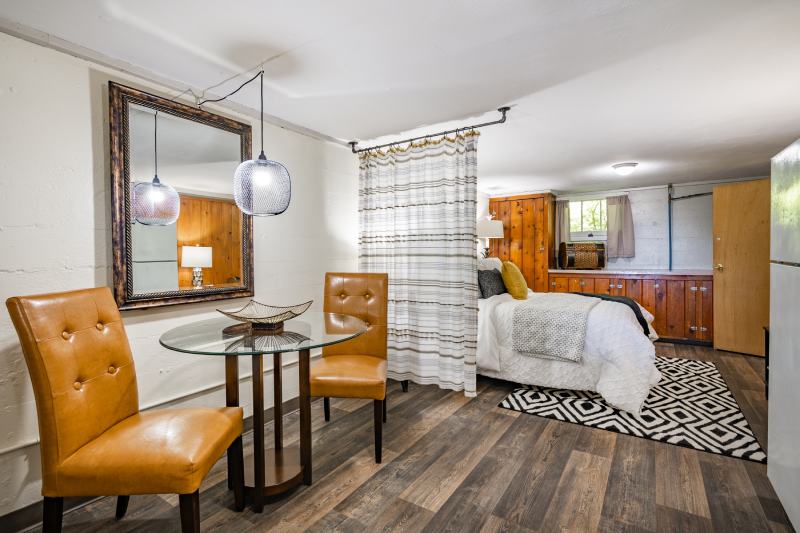 One subtle element of craftsman homes is their color coordination. You'll notice that they tend to have either very light or very dark walls, but not both. One caveat is that pops of clashing color can be great as accents, and you'll usually want your floor to be the opposite of your choice. Darker woods like ebony and mahogany do better with rich dark colors like navy, while lighter woods like white oak go perfectly with cool, light shades like taupe or gray.
---
4.

Dedicated Dining Areas by Living etc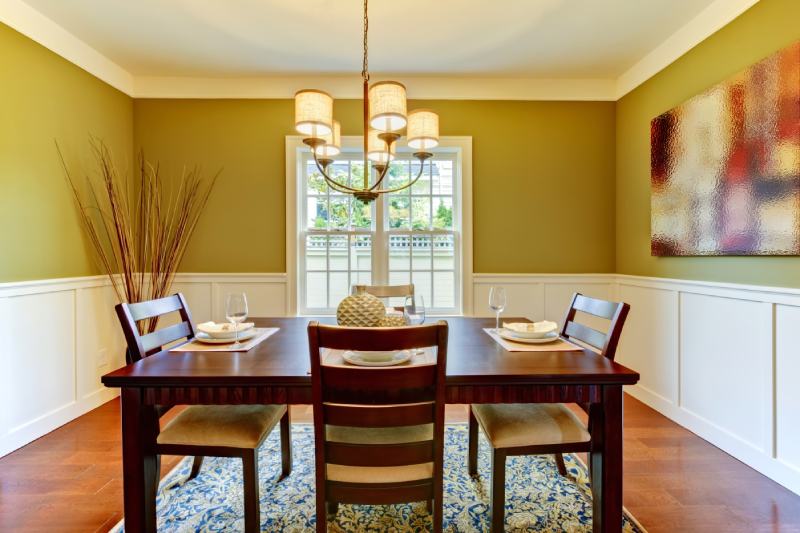 Craftsman homes are designed with family in mind, so a dedicated dining area is a must-have addition. You could have an eat-in kitchen or separate the dining area from the kitchen with an island to keep things orderly. For larger dining spaces, breakfast nooks are perfect to grab a quick bite while helping to further the cozy craftsman aesthetic. There are few rules to how you design this space, but as long as you have a dining room you're off to a good start.
---
5.

Prioritize Natural Light by Westelm blog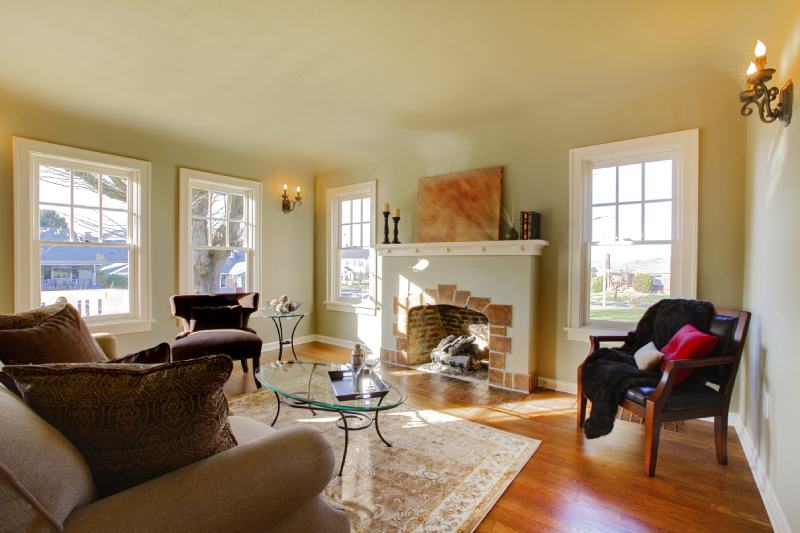 Craftsman homes have a ton of natural light, which is most obvious in their dining and living rooms. For large spaces, you want either two windows or an oversized window. Sliding glass doors are perfect to lead onto your porch or backyard deck. Natural light energizes a home like few other elements do, and you'd be remiss to neglect it. As an added bonus, all this natural light saves you money on lighting your home during the day.
---
6.

A Picturesque Porch by HGTV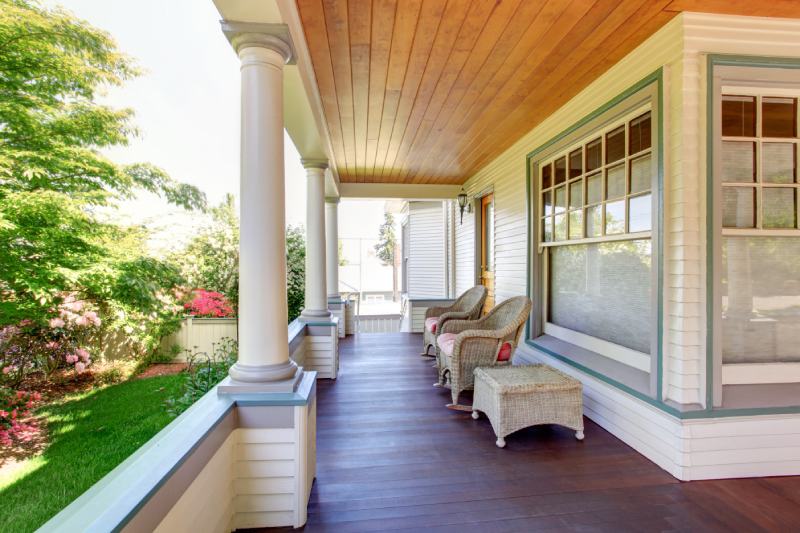 Who hasn't dreamed of owning a beautiful home with a wide, old-school porch? For a charming and rural feel, throw some antique rocking chairs, a swing, and a few tables for playing board games. Many craftsman porches will lead directly into the living room or a den area, and if you want to get fancy, match the room's decor. Add some double doors for entertaining guests or just to get a stronger sense of indoor-outdoor living.
---
7.

Living Room Fireplace by Arts and Crafts Homes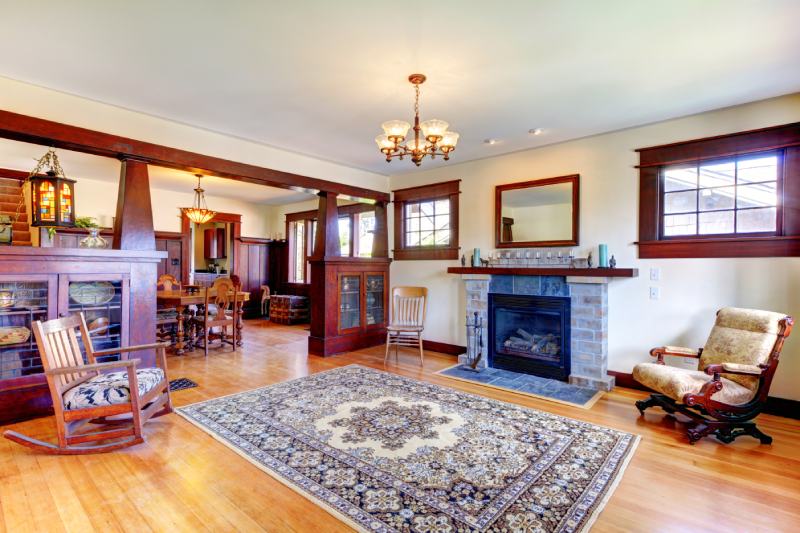 Fireplaces make a great focal point for any living room, but Craftsman aesthetic relies upon them. A fireplace can keep you warm in the winter and remain a nostalgic fixture for the rest of the year, so they're super practical. Mantles make great places to display family photos and antiques, plus a real brick mantle is the ultimate place to hang stockings for Christmas. Not only do they add visual appeal, but they boost your home's resale value, too.

Conclusion
Craftsman interior design evokes a sense of rural coziness while remaining practical. While each of the elements listed above will enhance the style, it's crucial to add your own unique flair to breathe life into your home and truly make it yours.
---
Featured Image Credit: cole-ankney, Unsplash