How Much Do Tile Installers Make? (2023 Update)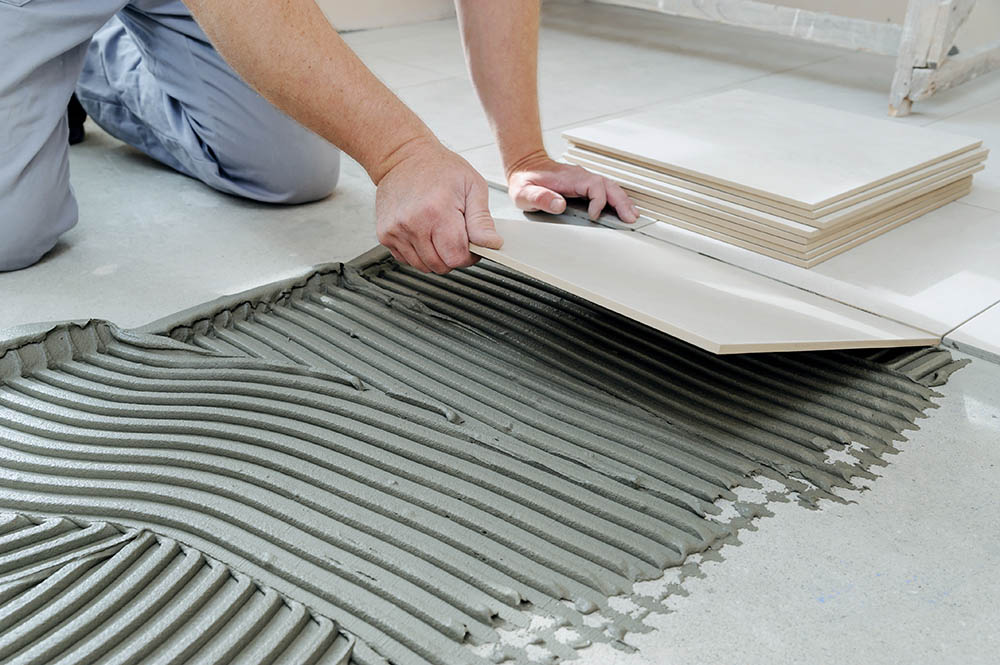 The installation of tile can change a room's appeal immediately, turning a boring or uninteresting room into something appealing. Whether it's flooring, a bathroom wall, or backsplash tile, the installation process is pretty much the same for all tiles. And if you're an independent contractor it's important to know what the going rate is for tile installation to help you determine your price points. But how much do tile installers make this year? On average, tile installers can expect to make anywhere from $27,000 to $84,000 per year.

How Much Do Tile Installers Make?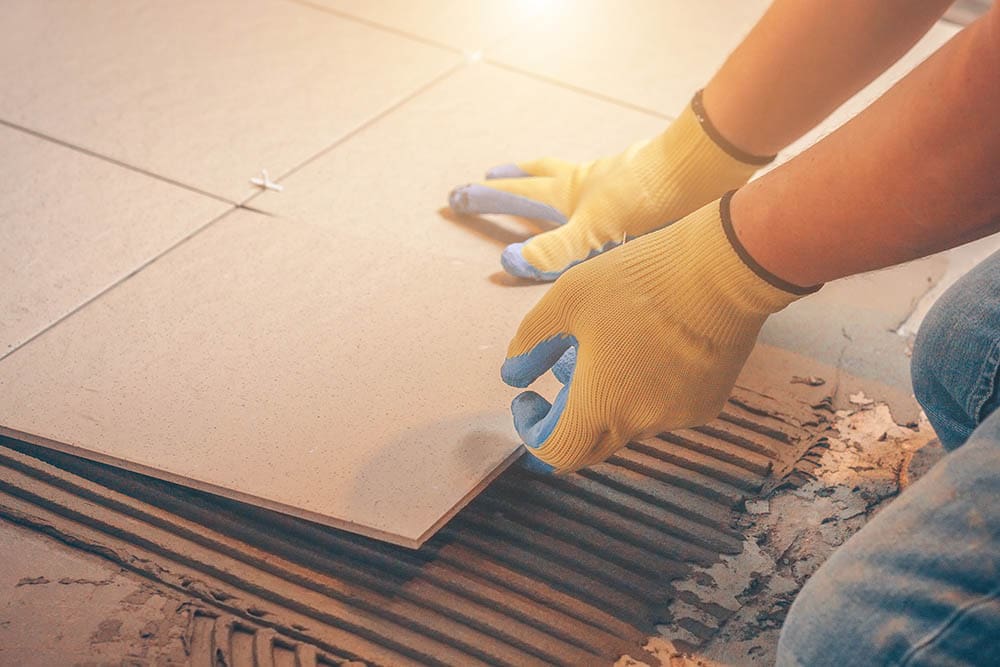 The current price for tile installation is dependent on a few different factors including the size, material, and location of the tile, as well as the square footage of the space that'll cover. That being said, how much tile installers make can vary depending on each individual job and how many jobs they do.
Independent contractors will typically earn more than employed workers, as you can set your own prices in accordance with your desired profit per job. Many installers charge by square footage, as opposed to charging per hour. You can also charge for the type of tile you're installing, as some (such as granite) can be more difficult to install than others, and some (such as mosaic) can take longer to install.
Before determining prices, it's best to do an in-person consultation to determine the size of the space, the tile preference, and how much labor the job will need. You'll also need to determine the length of time that the project will take before providing the potential client with a quote.

How to Help Clients Choose Tiles
When you're hired for a tiling installation job, you may have to work as a consultant at first. This means helping your client choose the best tile for their room. Sometimes they may have an idea of the decor that they want but are unsure about the types of tile options available. This is when your expertise can come into play. So here are things to consider when helping your client choose tiles that will work for the look that they're aiming for.
Choose Tiles That Best Fit the Space
Kitchen
Ceramic tiles are usually the best choice for a kitchen. These tough tiles are durable and come in many different patterns and colors. Kitchens are high-traffic areas so it's best to choose tiles that are scratch-resistant and durable.
When choosing floor or wall tiles, it's common to match the kitchen's interior and cabinet units. Small tiles are usually best for a small kitchen, and large tiles work better if it is a larger area.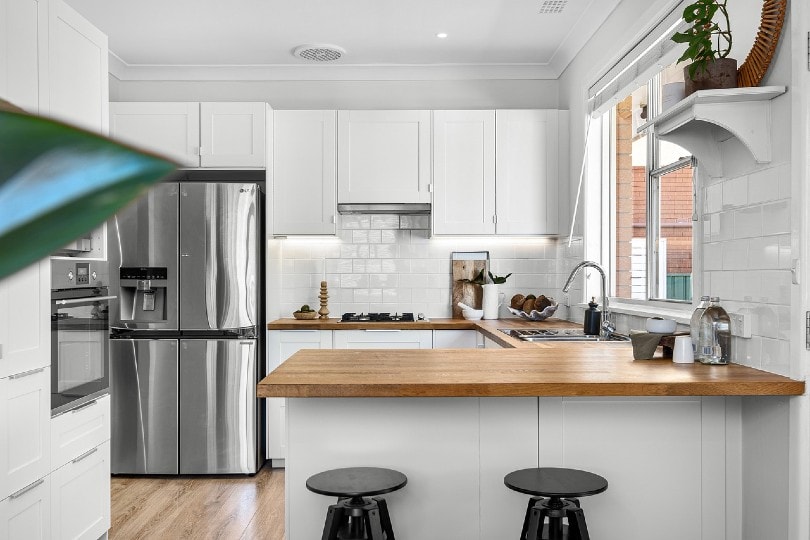 ---
Bathroom
When it comes to bathrooms, ceramic tiles are one the best choices. Glazed ceramic tiles are great for bathroom walls, but they don't work well for flooring. They can be slippery and dangerous when wet. Instead, use natural stones like slate, granite, or sandstone for the floors. Because they provide a firm grip, they are safer to use in bathrooms.
These choices offer durability along with elegance and style. Clients can add several color elements to their bathroom by adding borders to the bathroom tiles. Bright colors or floral designs on the tiles will do wonders for any bathroom. Although tiles come in different sizes, it's preferable to use small to medium tiles, as bathrooms are typically smaller than other rooms.
---
Living Room
Natural and ceramic stones are often recommended for clients to use in their living room, especially as flooring. Italian marble and Terracotta are the most popular choices, as well as porcelain tiles. Designer and textured marbles are best for large living rooms and terracotta tiles can be used in smaller living spaces. Both can instantly bring warmth and character to a space.

The 6 Types of Floor Tile to Recommend
Sometimes clients may not know what options are out there in terms of tile material and color. This is where your expertise can come into place. Here are some of the most popular tile materials to recommend for any space including bedrooms, kitchens, bathrooms, and basements.
1.

Granite
Granite tiles are beautiful and durable. Granite is a hard, densely grained stone that has been formed from magma or the melting of sediments deep in the earth. Granite, a product made from quartz, is a strong and durable product that has rich patterns and veining.
Natural granite can be polished and can maintain its high-gloss appearance with good maintenance. Natural granite is super easy to clean and can make for great floors, kitchen countertops, bathroom vanities, and fireplaces. You can install honed or flamed granite almost anywhere.
However, clients that are buying their own tiles should be aware that not all natural stone tiles are the same. Each tile has its own unique beauty. In terms of installation, granite's heavy weight and irregular edges make it difficult for you to place it correctly and with care. Granite's hardness makes it difficult to cut without a good table saw.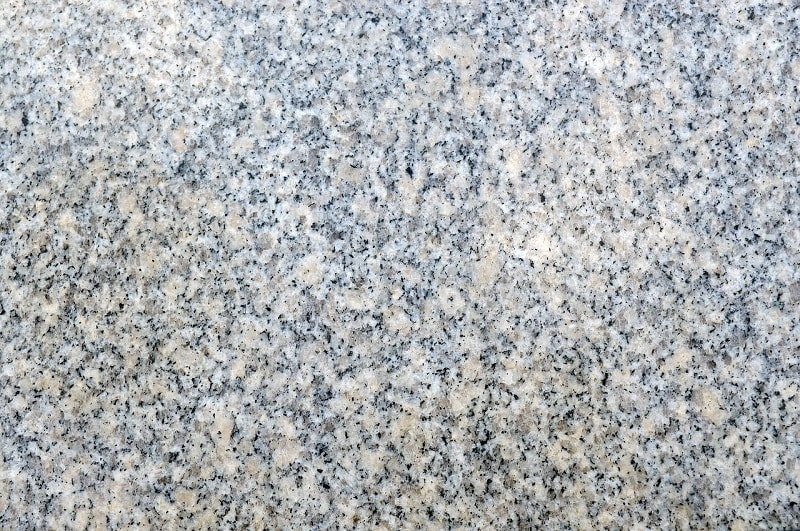 ---
2.

Ceramic
Ceramic tiles are probably one of the most common choices for many homeowners. They can be divided into two groups: non-porcelain tiles and porcelain tiles.
Ceramic is suitable for moderate to light traffic and is less water-absorbent than porcelain tiles and more susceptible to wear and tear. These tiles are generally cheaper than porcelain tiles, but it is still more expensive than ceramic. Ceramic is also simpler to cut using a basic tile saw which makes it a good choice for contractors and homeowners looking for an easy and quick installation.
Ceramic tile is colorfast, durable, and flame-resistant. It's also resistant to heat and electricity and can withstand extreme temperatures. It won't shrink or expand in extreme conditions. Ceramic tiles are durable and versatile and can be used in many areas of your home including floors, kitchen backsplashes, and bathrooms.
---
3.

Porcelain
Porcelain tiles are generally made from clay fired at high temperatures. This results in a tile that is dense, impervious and fine-grained. Porcelain tiles are more resistant to frost than ceramic tiles. However, they have a lower water absorption rate. Glazed porcelain tiles have a higher water absorption rate and are more resistant to damage than ceramic tiles. They should be used indoors for most residential applications.
Porcelain tiles are great for high-traffic areas or those that are susceptible to getting wet. They're generally good for use throughout an entire house but should definitely be chosen with care. Porcelain lacks the warmth of natural stones, so it can make a space feel colder.
It is difficult to cut porcelain with a standard tile saw due to its toughness and durability. This makes it a poor choice for DIY projects. But as an installer, you'll likely have the right power tools to cut porcelain accurately and efficiently.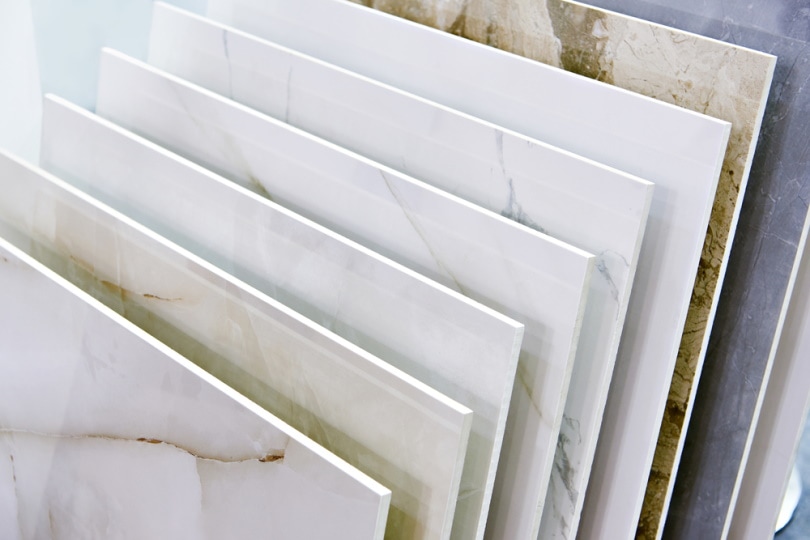 ---
4.

Slate
Slate is a good choice for clients who gravitate to natural materials and want it in high-traffic areas. It's essentially fine-grained rock that's derived from sedimentary shale rocks. Slate is ideal for flooring, walkways, and it can also come in a few different colors. The distinctive cleft pattern on the slate's surface is what makes it distinguishable from other materials, even if it has not been polished smooth.
Slate is not only beautiful, but it also has a higher price tag than other tiles. It is also more challenging to install slate tiles and you'll need to seal the slate during installation to seal the pores.  Some homeowners reserve slate to be used in higher-profile areas such as the entryway, due to its high cost.
---
5.

Onyx
And then there's Onyx, which stands out due to its shiny black appearance. Onyx is a limestone-derived natural stone. Onyx makes it an excellent decorative tile and is best known for its blue colors, but it also comes in brown, white, and pink depending on how much iron it has. Onyx is richly textured and will have a unique appearance from one tile to the next.
It's a high-end stone that's beyond durable but will need to be well-maintained. It's best to use onyx tiles in areas that aren't subject to a lot of wear, like bathroom walls, accent walls, and the area around the fireplace. It is more vulnerable to scratches and nicks than granite and quartz, as it is softer and more delicate.
Onyx isn't usually recommended for high-traffic areas. It's also not recommended for kitchen countertops, as the tiles can be chipped, scratched, or stained by acidic substances like lemon juice.
Because of its porosity, you must seal it to protect it from water and staining. So, this tile isn't the best choice for homeowners looking for a low-maintenance option.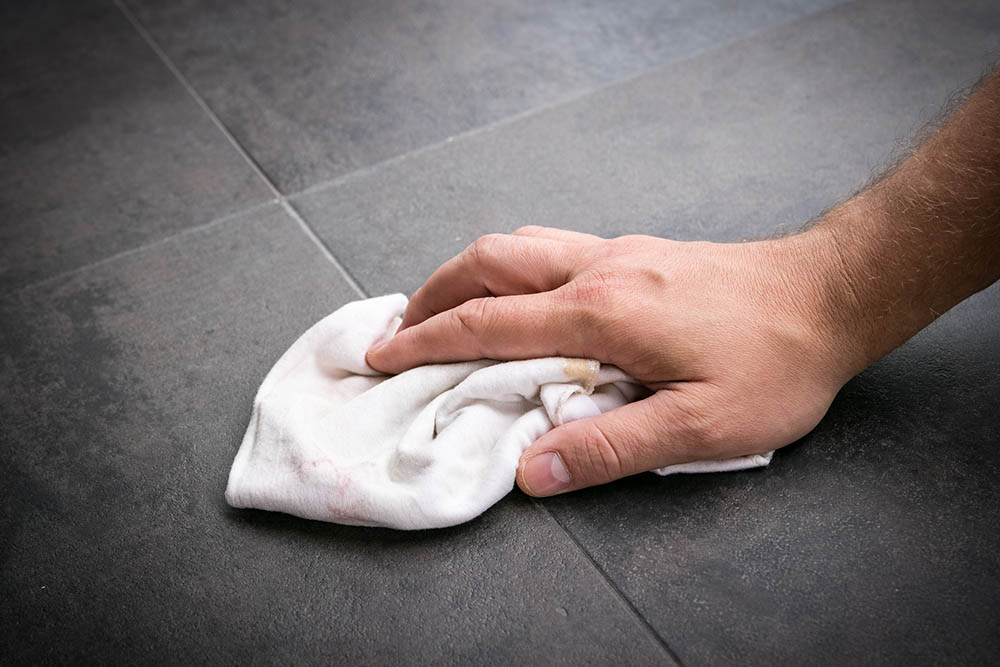 ---
6.

Mosaic
There are many options for mosaic tiles, but they all have one thing in common: they're really small. Mosaic tiles offer a great alternative to square-cut large-format tiles. They typically measure less than about 2-3 inches in size.
You can find mosaic tiles in squares, hexagons, rectangles, and other interesting geometric shapes. These tiles are usually sold in sheets that have multiple tiles glued to a mesh backing. They are pre-spaced so that installation is easy and suitable for all types of projects. Certain materials are more susceptible to water damage and staining than others, so be aware when choosing the tile material.

Conclusion
Tile installers can expect to make anywhere from $27,000 to $84,000 per year There are lots of factors that can affect how much tile installers make. Installing tiles is a skill set that will take some experience to perfect. However, it can make for a lucrative career all on its own, or as part of your home contractor service package.
See also:
---
Featured Image Credit: DUO Studio, Shutterstock