How Much Does Home Depot Charge to Install a Window in 2023?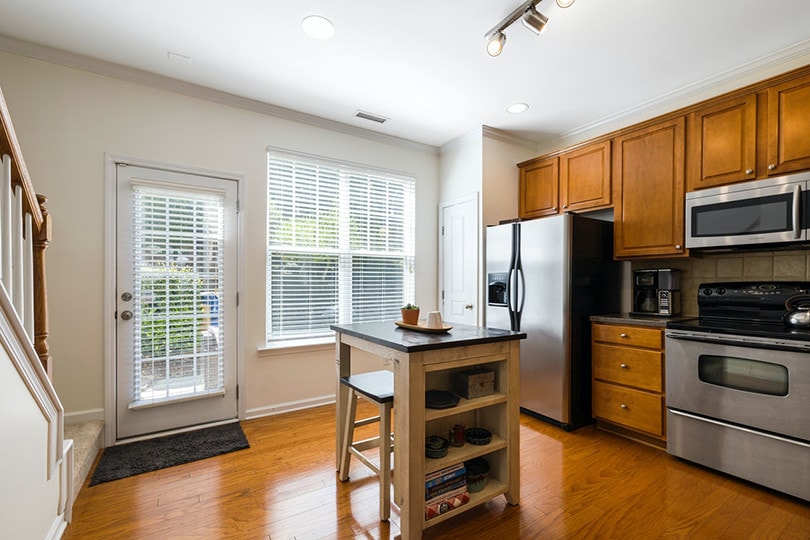 Adding new windows to a home is one of the best ways to instantly increase home value, and you don't even have to do the work yourself! In addition to selling new windows, Home Depot will have qualified contractors come out and install them. Let's take a look at how much you can expect to pay for Home Depot to install a window and what else you need to know about the process.

Why Should I Have New Windows Installed?
Replacing an old or worn-out window can have a number of unique benefits, including boosting your home's value. Here are a few other notable benefits you should be aware of:
Tighter air seals will save on heating and cooling costs.
Tighter seals also keep out water, which can save money on mold or other water damage.
New windows typically have top-notch locks which keep you safer.
New types of window glass filter harmful UV rays, which further reduces energy costs.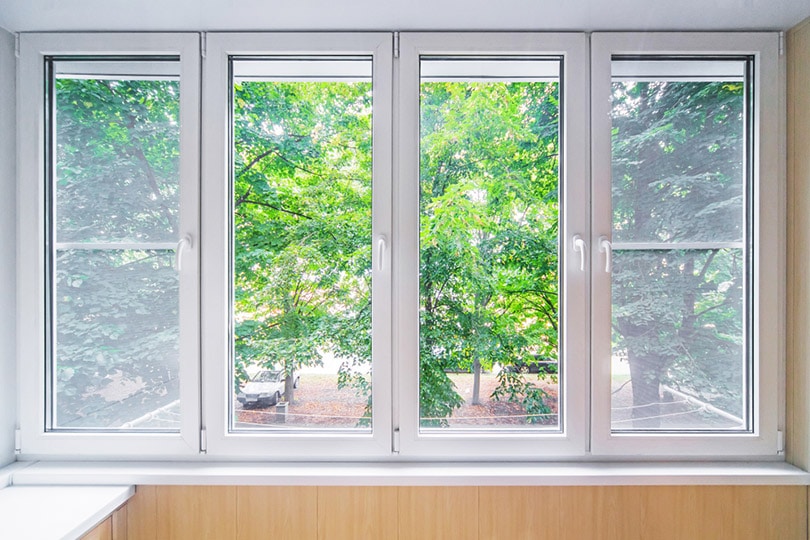 How Much Does Home Depot Charge to Install a Window?
How much Home Depot charges will depend on a few factors, including window size, type, material, glass type, and your geographical region. Let's not forget about the number of windows you have installed. As with any job, labor will make up about half of your price, not including the cost of the window. Urban areas tend to have higher labor costs, so expect to pay more if you live in a city versus a rural area.
You can sometimes get a discount if you want multiple windows replaced, but you'll have to discuss that with Home Depot. Let's break down the varying costs so you can make a more informed buying decision.
Window Material Price Range:
Vinyl windows range from $500 for a regular window, $800 for a sliding window, and as much as $4,500 for a bay window.
Wood windows range from $700 for a regular window, $1,000 for a sliding window, and as much as $7,500 for a bay window.
Aluminum windows cost about $150 for a regular window.
Window Price Range by Type:
Single-hung windows cost between $175–$350 per window.
Double-hung windows cost between $300–$900 per window.
Awning windows cost between $600–$900 per window.
Energy-efficient windows with special-made glass typically cost more, usually around $350 for a regular single-hung, double-pane window.
Going by the above estimates, you can expect one single-hung, double-pane vinyl window to cost about $300–$600.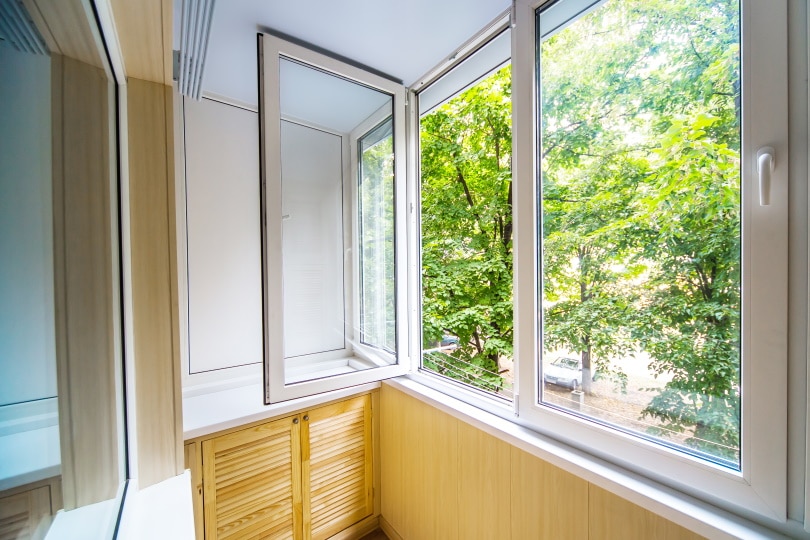 Additional Costs to Anticipate
As with any job, some variables can increase the total price you pay. Below, we'll list a few common factors that can increase the cost of having a window installed.
Window location plays a role in your overall cost. Basement windows, for example, will cost more to install because of limited access. Expect a typical window to run about $350, with higher-end windows costing as much as $1,000.
Old houses with atypical window sizes can double or triple the cost of your job because they require more intensive labor to upgrade and bring up to local building codes.
Retrofit windows can actually save you as much as 15% on your windows because they're easier to install.
Structural repairs like replacing or repairing damaged wood, trim, and drywall will drive your price up. Depending on the severity of the damage, you might pay $300–$1,000 extra.
Geographical location affects what type of window you need. Cold areas might demand triple-pane windows for optimal insulation, while a warm locale will be fine with double-pane windows. Triple-pane windows typically cost double the amount of double-pane windows.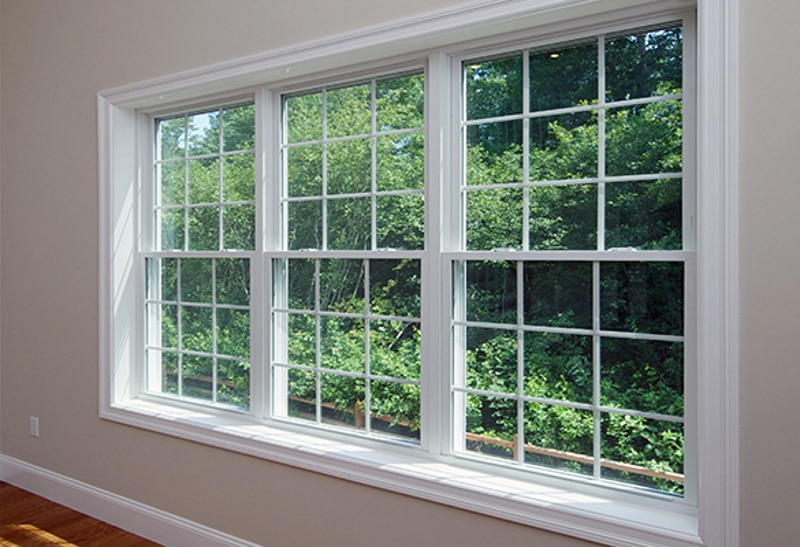 How to Tell You Need a New Window
There are several telltale signs you should replace your windows. They might be obvious, like water damage, or less obvious, like failing air seals driving your heating and cooling bill up. Watch out for these signs to know when it's time to get new windows.
Signs You Need a New Window
Visible damage is the most obvious sign, including water damage, damaged glass panes, and worn-out jambs.
Higher energy bills might be hard to spot, but consistently higher bills might be because of a loose or damaged window seal.
Drafty or leaky windows signify failing or damaged seals. You might also notice extra noise coming into your home.
Water damage can make wooden components rot and develop mold, which is a serious health hazard.
How Long Do Windows Last?
These days, advances in technology have yielded energy-efficient, long-lasting windows that can last as long as 15–20 years. For this very reason, Home Depot offers a 1-year warranty on labor, and you can purchase an additional warranty on the windows themselves. Warranties vary based on the window you choose.

Conclusion
Home Depot is a great source of home improvement goods, but they also have a robust installation program to make homeowners' lives more convenient. You can expect one regular window to cost $300–$600, depending on the factors detailed above. However, you might be able to get a deal depending on the size of the job.
You may also be interested in:
---
Featured Image Credit: Pexels