Husqvarna 150bt Backpack Blower Review 2023 – Pros, Cons, & Verdict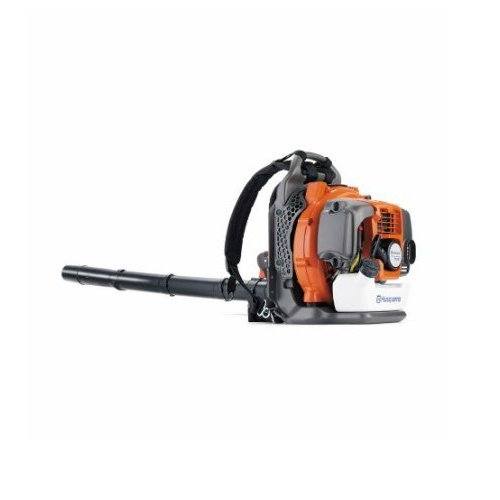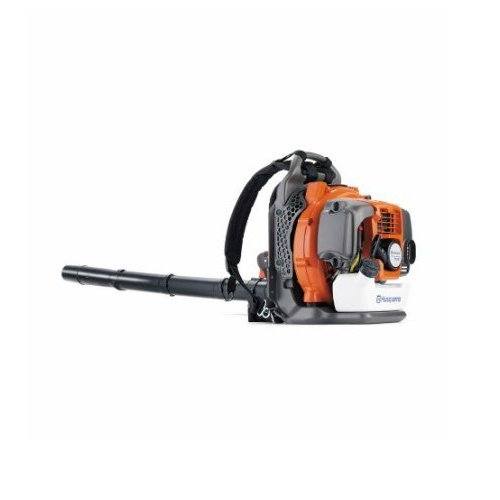 We give the Husqvarna 150bt Backpack Blower a rating of 4.3 out of 5 stars. 
Build Quality: 4.2/5
Power: 4/5
Features: 4.6/5
Price: 4.5/5
Warranty: 4.1/5
Review Summary
Everyone's dream is to have a leaf free garden in which they can sit and enjoy the sun, yet the reality of never having to clean up leaves is practically non-existent meaning we have to sometimes invest in a leaf blower. You may only want it for the odd jobs around your garden or perhaps you're a professional looking for a new addition to your toolbox. Whatever you need it for, this Husqvarna 150bt model is worth looking at since it has a lot of extra features and is very comfortable to wear for long periods of time. One of the only downsides to the 150bt model is that you might not ever want to take it off since it is so easy to use and perfect for both the hobbyist and the professional.
It is ideal for big scale jobs you may have professionally or the smaller leaf blowing chores you have at home since it is still powerful despite being lightweight. However, unlike other models available by that brand and others, it doesn't have a leaf vacuum option which is a disadvantage as many customers have expressed an interested in this feature. It is value for money as a product though, adding a new feature would increase the price and therefore it may be better to keep the features to a minimum, therefore, keeping the price lower.
Husqvarna is a huge name in the leaf blowing industry and they're constantly producing great quality tools for everyone to use, that is also affordable for everyone too. Purchasing the Husqvarna name means you will be getting a product that lasts a long time but also doesn't break your bank either which is a huge plus.

Husqvarna 150bt – a Quick Look
Pros
Lightweight, therefore, meaning you can carry for long periods of time.
Easy to set up and start
Comfortable to wear for many hours
Cons
No leaf vacuum option as well as the blower
Slightly more expensive than other models available
Specifications
Brand Name: Husqvarna
Weight: 22.5lbs
Air Speed: 250MPH
Fuel Tank Volume: 42.24 fl oz.
Engine: 50cc
Adjustable and Comfortable Harness
There are many leaf blower models out there that are extremely powerful and don't use too much fuel despite being fast, yet they are not very comfortable or adjustable. However, the Husqvarna 150bt model has a padded backpack harness that is designed to fit and curve around the contours of your back for comfort. It is designed so that anyone, no matter how small or big you are, can use it and feel comfortable. The harness has adjustable straps too meaning if you like the backpack to be slightly looser or tighter you can change it according to how you like it.
High Air Flow Rate
In the housing of the leaf blower, the air flow is 392 cfm, but the pipe has a higher air flow of 434 cfm. The airspeed is normally around 251 mph yet if you use around nozzle it can be slightly lower at a speed of 214.75mph. For a lightweight leaf blower, this speed is definitely impressive which is why it is so popular with customers and even professionals. The air flow rate is also seen as very high considering the small price you pay for this model.
2 Years Warranty
This is a standard warranty with many models of leaf blowers and tools in general, however, it doesn't cover every detail of damage that may happen to the model. Wear and tear of the product isn't seen as a need to be under warranty so therefore if something happens that is related to using the Husqvarna too much then it will not be covered by the warranty. The warranty also depends on where you purchase the product itself and who from, if you don't have the original documentation then the warranty becomes invalid. This is also true for any damage to the model that is a result of the attempted fixing of the product without a professional or the company involved.
FAQ
How good is the warranty that comes with this model?
Before purchasing the Husqvarna 150bt model we suggest reviewing the warranty and support PDF on Amazon to ensure it will cover all the possible damage that might happen to your model. It is essential you know what your rights are when you purchase the tool as taking it to a certain place to get fixed can make the warranty invalid.
What type of fuel does it use?
The blower comes with just over 2.5 ounces of oil however you'll need to add your own non-leaded gas as the manufacturer recommends a ratio of 50 to 1 gas to oil. You must mix the fuel in the correct quantities for it to successfully work and power the leaf blower correctly. If you have any gas or oil left after you have mixed it then you should put it into a container ensuring you label it correctly so you know the mixture and what tool it can be used for. Avoid using raw gas as it can cause damage to the engine parts, it is recommended to use only non-leaded gas and continue using the same gas when you have used a certain one in your leaf blower.
Is this model easy to start and use?
It is seen by many customers as one of the easiest leaf blowers to set up and use, the straps are adjustable allowing for the user to change it how they see fit and the instructions are very easy to read. It will typically start on the first pull due to the air purge system that takes air from the carburetor but it can take 2 or 3 pulls sometimes but this is the maximum number of times.
Conclusion
For anyone who wants a lightweight, easy to use leaf blower that doesn't cost a lot of money then this Husqvarna model is the perfect fit. It is highly rated by many customers and has very little disadvantages. It is also one of the most comfortable to wear leaf blowers out there and is ideal for everyone. We would recommend anyone to purchase this model whether they're a professional with 20 years' experience in the industry or just a hobbyist looking for a new toy!