Husqvarna ST224 Snow Blower Review 2023 – Pros, Cons, & Verdict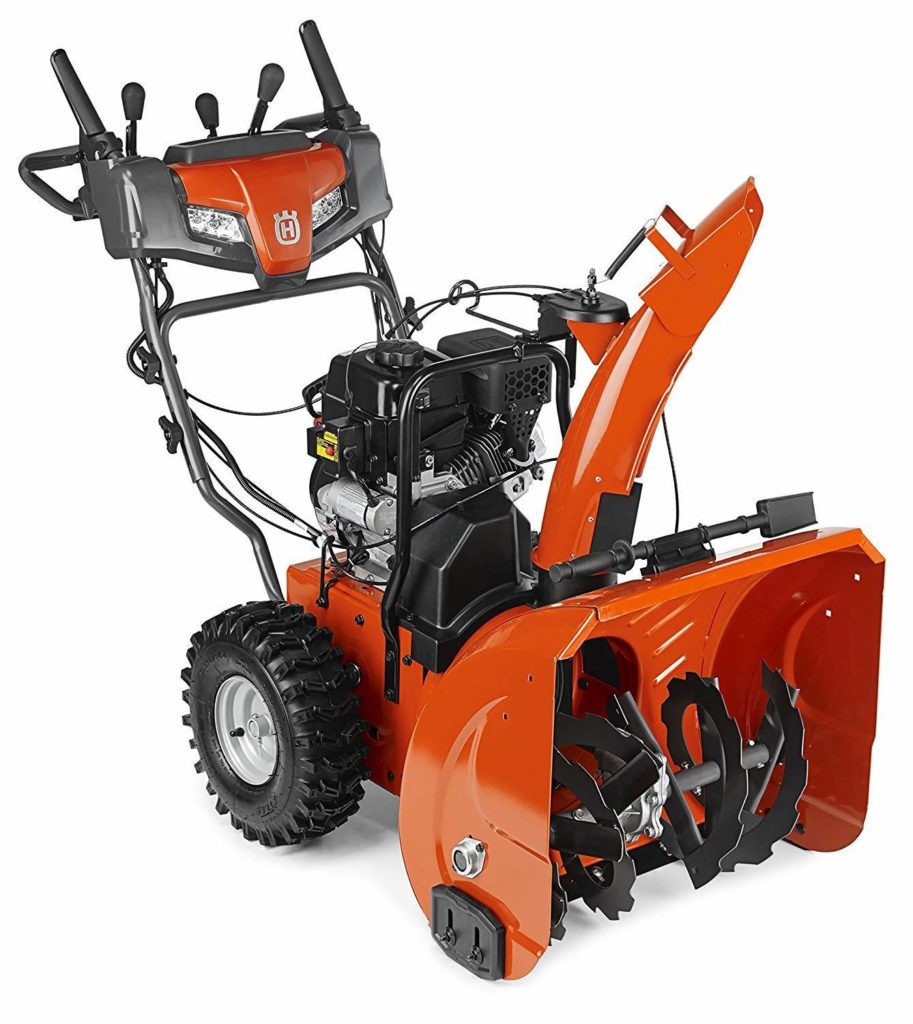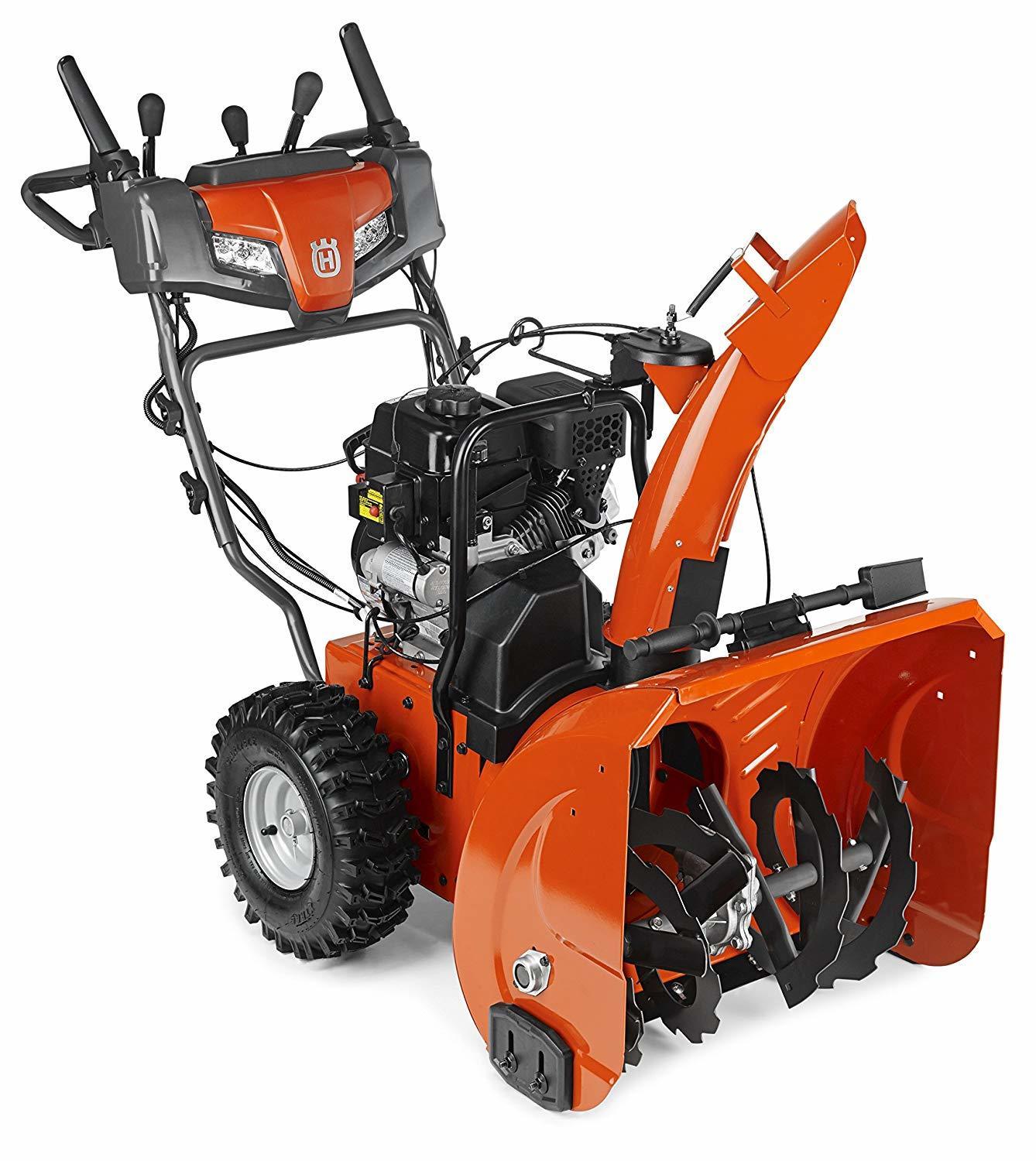 We give the Husqvarna ST224 Snow Blower a rating of 4.4 out of 5 stars. 
Build Quality: 4.5/5
Power: 4.5/5
Features: 4.4/5
Price: 4.2/5
Warranty: 4.3/5
Review Summary
Husqvarna, one of the world's largest manufacturers of outdoor power equipment, is well known for their quality. The 200 series in the Husqvarna snow blower line serves homeowners who have a significant area of land to clear.
As with other outdoor equipment, you need to select a snow blower that will handle your specific requirements. Consider the amount of space to be cleared, average snowfall, the type of snow, and total annual snowfall. If you have a long or wide driveway, lengthy sidewalks, and live in snowfall areas outside the Snow Belt, this snow blower will provide years of reliable service. If you live in the Snow Belt or frequently get heavy, wet snowfalls, go with a bigger machine.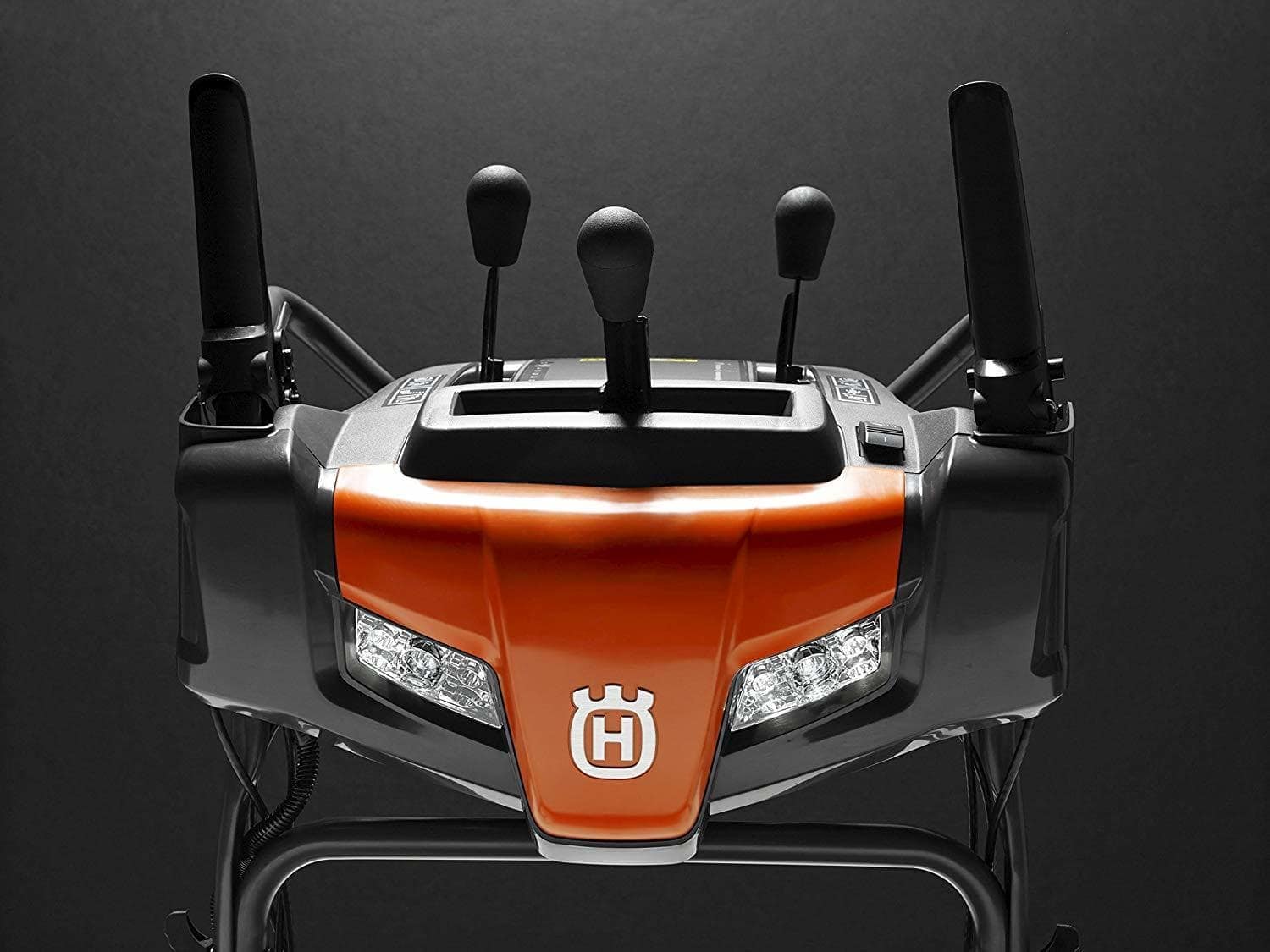 Husqvarna ST224 – A Quick Look
Pros
Excellent power for snows 6–18"
Adjustable handle for different height users
LED headlights
Cons
Can be difficult to maneuver for smaller users
Will struggle with Snow Belt level snowfalls
Specifications
Brand name: Husqvarna
Model: ST224
Product dry weight: 198.6 lbs.
Engine: 208 cc, 6.5 hp, two-cycle, CARB & EPA compliant
Electric start: Yes, plug into outlet first
Transmission, Speeds FWD/REV: Friction Disk, 6/1
Stages: Two
Auger style: Ribbon
Fuel: Regular unleaded, max ethanol content 10%
Clearing width: 24"
Snow depth capacity: 6–18"
Sound level at operator: 88.4 dB(A)
Electric Start
Hand-cranking a gasoline engine in the cold is an unpleasant chore at best. The ST224's electric start eliminates this issue. Simply plug it into an outlet and press the button. For those who think it's "cheating" to use your household current rather than a dedicated battery, remember how your vehicle batteries behave in cold weather.
Ribbon Auger
The ST224 uses a ribbon auger. According to Husqvarna, this style auger mixes air with the snow, making it easier to blow to the side. Having this auger style enables the ST224 to handle a wide variety of snow, from light to icy, a real benefit for users who experience a wide range of snowfall types.
See Better With LED headlights
Let's face it, a lot of snow blowing takes place after work when it's dark and still snowing. The ST224 comes with LED headlights arranged in a slanted pattern to minimize blocking by the deflector/discharge chute. These lights illuminate the work area, eliminating those pesky detours onto the neighbor's lawn.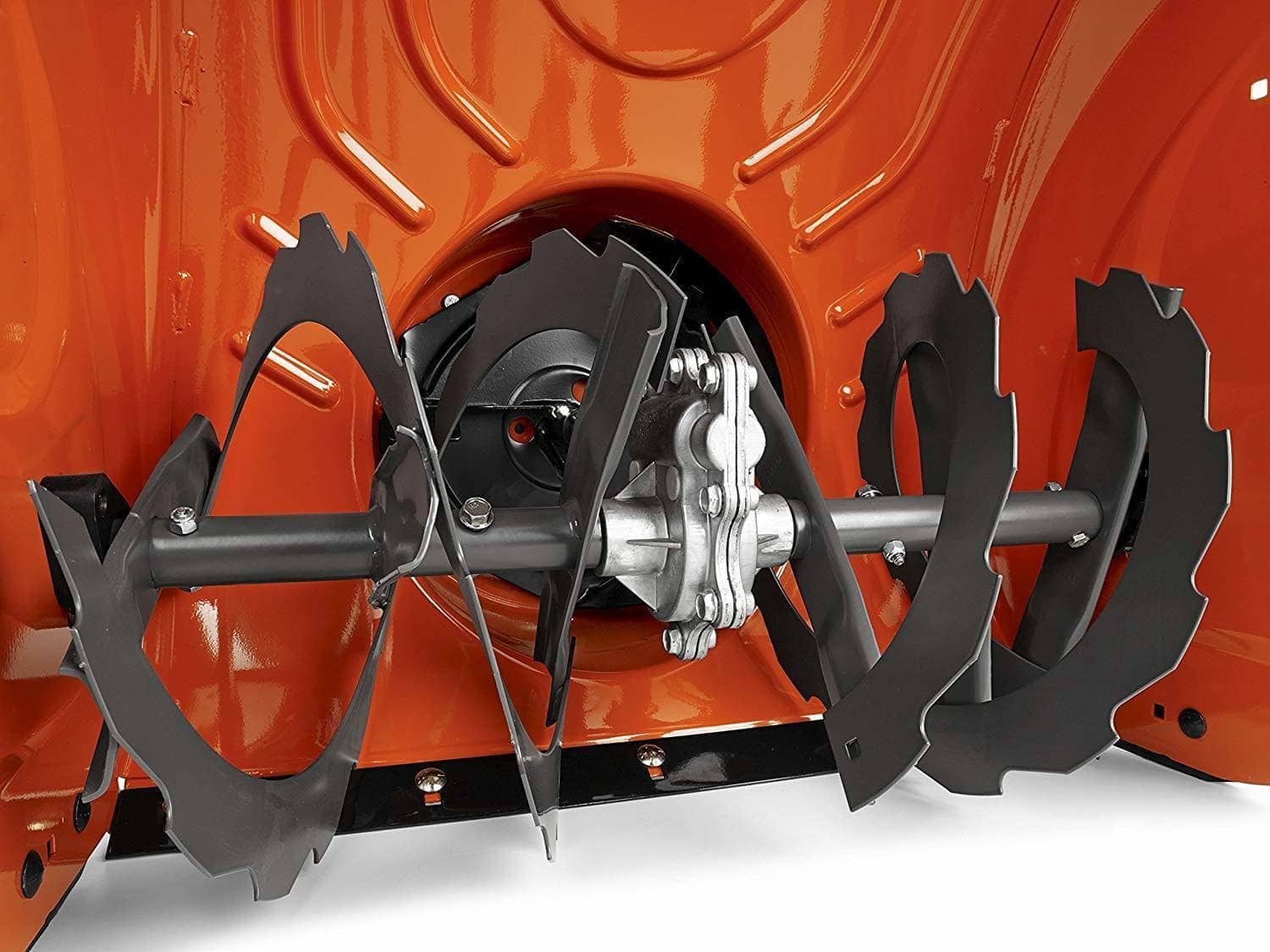 FAQ
Can I use the ST224 on gravel surfaces?
Not unless you want your snowblower to become a rock thrower. The owner's manual advises against using it on gravel surfaces to avoid injury to people, pets, property, and the snowblower. If you must use it on gravel, follow the instructions in the manual for proper set-up.
How easy is it to handle this snow blower?
When it's running, it's fairly easy to maneuver while moving straight or in slight arcs. At nearly 200 pounds, it can be a challenge for smaller people to handle though, especially when making turns. The ST224P with power steering might be a better option for those users.
Can I use this machine in my snow removal business?
Husqvarna does not make an actual "commercial" snow blower, although their 300 series and tracked models are probably capable of handling most commercial needs. Check out those models for commercial applications.
Related Reads:
General User Impressions
The majority of users we found in our research have nothing but high praise for their ST224. Let's see just what it is that makes users happy with this Husqvarna snow blower.
Power tops the list, with users reporting the ability to handle significant levels of snowfall without issue. The ST224 works well in very deep snow (24"+) and excels at tackling that nasty, compacted snow so thoughtfully left by road crews at the end of the driveway. Having multiple gears, which allow the user to pick the right speed for the amount and type of snow to move, ranks equally high.
It clears to the surface. Users comment that the ST224 gets all the way to the surface, meaning there's no thin skiff of snow that will later turn to ice. Adjustability for handling surface irregularities is also mentioned. Some people also use it successfully on gravel even though the manual advises against it.
The third point worth mentioning—it's problem-free. People posting positive reactions don't report any particular issues with their snow blower.
Of course, no product is ever going to get 100% positive accolades. So where does the ST224 fail to meet expectations? There are a few areas of common dissatisfaction noted by users.
Cable-related problems crop up frequently. Husqvarna secures the control cables under the control console with plastic ties that can break, making the blower hard to use. Under their warranty, Husqvarna replaces broken plastic ties with metal if needed.
The augers are robust, but some users report frequent, catastrophic damage to the impeller. Even small size rocks can ruin the impeller and shear its bolts, requiring replacement.
Other users are expressing dissatisfaction with receiving warranty service for issues they encounter with their ST224s. Finding out that dealers don't offer on-site repair, or that they give lower priority to servicing equipment not purchased from them, creates the most dissatisfaction. Some cases require shipping the blower out for repair. Verifying the availability of local service is important because sending off a blower to any manufacturer is an onerous task.
Final Verdict
If you're a homeowner who resides in an area with relatively "normal" amounts of snow (in other words, outside the Snow Belt), has a two-car driveway, and lives on a lot with a sizable amount of sidewalk, the Husqvarna ST224 is an outstanding choice for your snow-moving needs. It's reliable, can handle snowfalls in the 6–18" range, and is comfortable to operate. Plenty of power, handle height adjustment, excellent work area illumination, and Husqvarna quality makes this a product worth considering.
Other snow-blower reviews:

–> Husqvarna ST224P Snowblower Review