10 Most Expensive Homes in the World (with Pictures)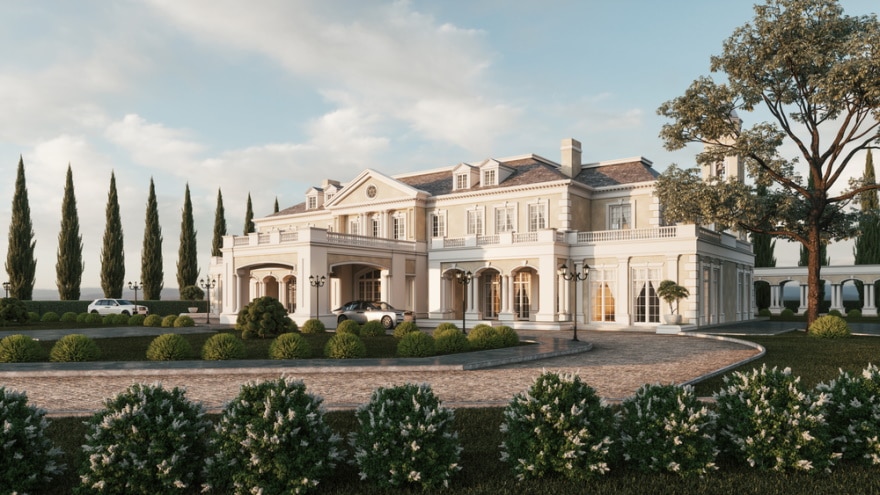 For most of us who are just getting by, one of the best ways to forget about our measly homes is to look at the most decadent and expensive homes in the world. From apartment homes worth over $1 million to entire palaces worth billions of dollars, here are the 10 most expensive homes in the world:

The 10 Most Expensive Homes in the World
1.

Buckingham Palace – $2.2 Billion
It's probably no surprise that Buckingham Palace is the most expensive home in the world. It is home to the Queen of England, and it has 7,755 rooms with 52 guest rooms. It also has staterooms that are open for public viewing and a palace garden.
The price of Buckingham Palace is not officially known, but there are some estimates. Most estimates place Buckingham Palace as being worth around $2 billion. Other estimates place it as being as expensive as $4.5 billion. More than likely, the palace is right at $2.2 billion, making it the most expensive home in the world.
---
2.

Antila – $1 Billion
Aside from Buckingham Palace, there is only one other home in the entire world that is supposedly $1 billion. Antila was built by the richest man in India, and it has recently been estimated at $1 billion. For reference, Ambani, the man responsible for the building, has a net worth of about $22 billion.
Officially, the value of Antila has not been reported since the home hasn't been sold before. Most people estimate that it is worth around $1 billion because it has 27 floors, a garage that can hold 168 cars, several swimming pools, ballrooms, safe rooms, three helipads, and many other features.
---
3.

Villa Leopolda – $750 Million
The next home on our list is Villa Leopolda. This home was bought by the Russian billionaire Mikhail Prokhorov. He bought it for £500 million in 2008, which was roughly equivalent to $750 million at the time. This home was originally built in 1902 by King Leopold II of Belgium for his mistresses.
This home brags 11 bedrooms and 14 bathrooms. It also sits on 50 acres and even features a commercial greenhouse, pool, helipad, and outdoor kitchen. It has been used in many famous films, such as To Catch a Thief.
---
4.

Tour Odeon Penthouse – $400 Million
Can you imagine spending more than a billion dollars on an apartment penthouse? What about $400 million? The penthouse at Tour Odeon in Monte Carlo, Monaco is worth $400 million.
The apartment complex has 35,500 square feet, and it is located in the second tallest building on the Mediterranean skyline. The penthouse features a 360-degree view of the water, as well as access to an Infinity pool with a slide.
---
5.

Fair Field – $249 Million
Fair Field is a mansion in the Hamptons. It is a little over 60,000 square feet, and it is one of the most expensive homes due to how many features it has. It has a home theater that can seat 164 people, 29 bedrooms, a green habitat, a courtyard, a synagogue, and a bowling alley.
Since its creation, many laws have been put in place. No more homes in the area can be over 20,000 square feet.
---
6.

Palazzo di Amore – $195 Million
Palazzo di Amore is one of the most expensive homes in California. This 15,000 square-foot property is on 25 acres of land. It even has a vineyard, movie theater, and bowling alley, further making it highly expensive.
This home has long been a favorite amongst celebrities. It was designed by top architects so that William Randolph Hearst, the inspiration behind "Citizen Kane," could move in. The home today has also been featured in popular movies, such as The Bodyguard and The Godfather.
---
7.

The Hillcrest – $135 Million
The Hillcrest is another super expensive home in California. It is located in Beverly Hills and has over 18,000 square feet. In baccarat chandeliers alone, the home is worth $2.5 million. It also has gold crown leaf molding and a city view.
Because The Hillcrest is located in Beverly Hills, it is a home that many celebrities aspire to have. It has a grand design and intricate carpentry that causes celebrities to flock from left and right, but who can blame them?
---
8.

Xanadu 2.0 – $127 Million
Xanadu 2.0 is Bill Gates's home. This home is unique because it has a rustic yet modern appearance. The home itself is on 66,000 square feet on a hill over Lake Washington.
As you might expect from a Microsoft cofounder, this home has a lot of modern high-tech features that increase its value. There are electronic pins that can be worn by residents so the temperature, room lighting, and even art will change based on the residents' preferences.
---
9.

Kensington Palace Gardens – $89.4 Million
Kensington Palace Gardens is located on what is called "Billionaires Row" in London. It is actually the most expensive real estate area in the entire country of England. All the homes look like something out of the Victorian era.
As you might expect from its name, Kensington Palace Gardens is right away from Kensington Palace. As a result, anyone who lives in this home is right next to royalty and the political center of England.
---
10.

15 Central Park West – $45 Million
Finally, the last home on our list is 15 Central Park West. This is the penthouse of Daniel Loeb, one of the wealthiest people in the world. This hedge fund paid $45 million for this 10,700 square foot hit house.
Even though $45 million is an extreme amount for any penthouse, at least it is in New York, which already has exorbitantly high prices for homes.

What Is the Most Expensive House in the World?
The most expensive home in the world is technically Buckingham Palace. This is one of the few palaces that actually count as a home simply because the Queen of England lives in it. Most other palaces throughout Europe are used for historical purposes.
Buckingham Palace is worth anywhere from $2 billion to $4.5 billion. The most accurate estimates place Buckingham Palace being worth $2.2 billion.
If you don't think a palace counts as a home, then the second most expensive house in the world is the Antlia. It is worth $1 billion, and it is the only home outside of Buckingham Palace worth over a billion dollars.
What Is the Biggest House in the World?
The biggest house in the world is the Istana Nurul Iman Palace in Brunei, a small country on an island in East Asia. This home is a whopping 2.15 million square feet. To put that in perspective, Buckingham Palace has a square footage of only 828,000 square feet.
Conclusion
As you can see, there are some crazily expensive homes in the world. Although some of them are palaces, some are just penthouses located right in New York City. If you want to have any shot at buying one of these homes in the future, you better stumble upon something great like Bill Gates or the Queen of England.
---
Featured Image Credit: Alexander Steamaze, Shutterstock