27 Painted Furniture Trends in 2023 – Design Ideas For A Modern Home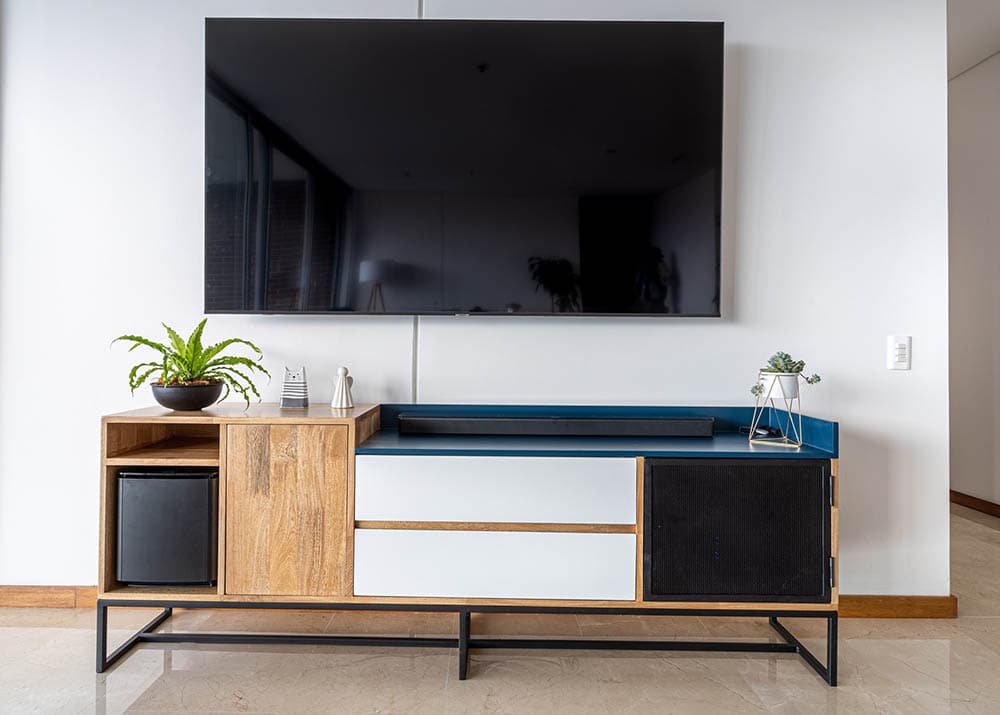 For the past couple of years, minimalism and natural finishes have been the favorite for interior designers. Going into 2023, it looks like popular interior design trends are changing, which means painted furniture trends are changing too.
If you are looking for the top painted furniture trends today, you've come to the right place. In this article, we will review the seven main painted furniture trends with a bunch of examples for this year based on interior design preferences and fads. Scroll down for more.

The Top 7 Painted Furniture Trends to Try this Year with 20+ Ideas
For the past couple of years, neutrals and whites have been the favorite interior design color. Likewise, natural scenery and décor have been chosen over flashy embellishes. This year, we expect to see a slight transfer from this natural preference to a brighter and bolder look.
As a result, a lot of the painted furniture trends show a transition from minimalism to more bold colorations without going over the top.
1.

Shades of Brown
This year will see a lot of painted brown furniture. This is largely because brown is a safe color that slowly transitions light and neutrals to more bold colors. You can expect to see natural shades of brown or multiple shades of brown on a single piece of furniture.
Even though brown furniture might not be the boldest choice, it can easily be paired with bolder colors or golden accents around it. This will allow small pieces of bold color to be incorporated into the décor of your home without overloading it with color.
---
---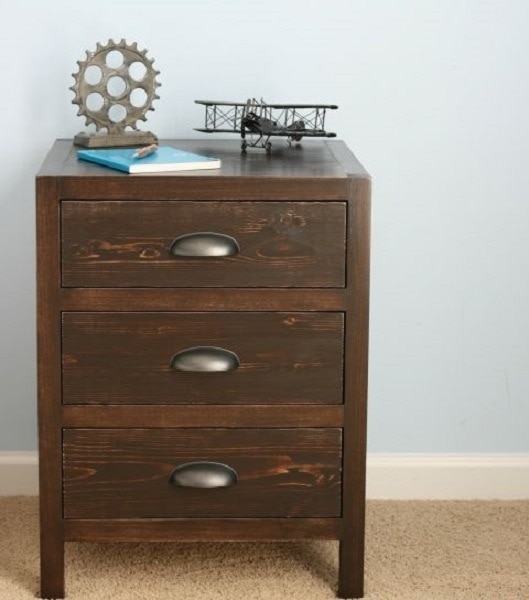 ---
In addition to brown, a lot of painted furniture is expected to be painted navy blue as well. Navy blue is a bit bolder than brown, but it still isn't too outrageous or bold. Instead, it can easily be paired with other colors to add a lot of warmth to your room without overpowering it.
Dressers, drawers, and small tables are especially being painted navy blue. Add some gold accents around the navy-blue furniture to add a pop of pizazz. This trend is particularly great for you if your walls are white or cream and you don't want to repaint them yet.
---
Navy Nightstand with Gold Trim
---
---
3.

Experiment with Color
If you are a fan of color and aren't afraid to experiment with them, consider making small pieces of furniture the focal point of the room by painting them bright colors. Red, yellow, and green are the most popular experimental colors for this year.
In the event that you decide experimenting with colors is the trend choice for your home, make sure to match the bright color to the décor. It doesn't have to match perfectly, but it needs to make sense in the room at large. We'll discuss matching the paint to the décor below.
---
---
---
4.

Matching Décor and Furniture
It is essential to match the décor of the room to the furniture paint, especially if you select a bold color. If you do not match the décor to the paint, the brightly colored furniture will not make sense and look misplaced in your home. At the same time, you don't want to overload the room with one color.
So that you can avoid both scenarios, try to add small accent pieces on top or beside the painted furniture so that the colors look matched. For example, furniture painted green will look beautiful with plants, whereas navy blue furniture will look beautiful with blue pottery.
In addition to matching exact colors, make sure to match the overall feel of the painted furniture. If the furniture looks distressed or vintage, make sure to pair it with vintage décor. Even if they aren't the exact same color, the similarity and appearances will match and make the color make sense.
Green Furniture with White Walls
---
White Furniture with Black Walls
---
5.

Chalk Paint
One paint type that is especially popular in 2022 is chalk paint. Chalk paint creates a more matte appearance and can easily be turned into a distressed look. Because it is so versatile, it has been a favorite furniture paint type for a while, and the same is true today.
Whether you want a distressed, vintage, or contemporary look to your painted furniture, you can get the job done with chalk paint.
---
Distressed White Chalk Paint
---
6.

Distressed Look
The distressed look, which we mentioned above, is especially popular this year since it shows a transition from minimalism to slight decadence, though it is outright glamorous yet. You can make basically any color look distressed, especially if you use chalk paint.
If you go for a distressed look, try to counteract the distressed appearance with gold accents. This will make the overall furniture look distressed, but the gold accents will also make the look put together and clean looking.
---
---
Colored Distressed Table Top
---
7.

Two-Tone Effect
The last trend we are going to look at is the two-tone effect. The two-tone effect uses two different colors or materials on the same piece of furniture. This is most often used on pieces of furniture with drawers. Either the top of the cabinet is a different color from the rest, or the drawer faces are.
You can also slowly transition the furniture from one color to the next. It doesn't matter how you do it, as long as there are two different colors, the two colors look nice together, and both colors are accented through room décor.
This two-tone effect is a great option if you want something truly unique. It might not age as well as some of the other options, but it will make your furniture stand out this year.
---
---
---
---
---
What Style of Furniture Is in Style for 2023?
The big style this year is slightly upgraded minimalist furniture. In other words, you don't want furniture that is too gaudy or over the top, but it shouldn't only use neutrals. Instead, you can use paint and décor to slightly dress up your minimalistic furniture.
Especially if you incorporate natural colors—such as brown, navy blue, and greens—your furniture will look perfectly in style this year.

Conclusion
If you are painting your furniture this year, keep in mind that you are trying to go a step above minimalism. Add a little bit of color to warm up the room, but don't go overboard. If you decide to use bright colors, use them sparingly and match them perfectly to the décor in your room.
---
Featured Image Credit: Lissete Laverde, Unsplash