Tool Industry Behemoths: Who Owns What? (Brand Guide)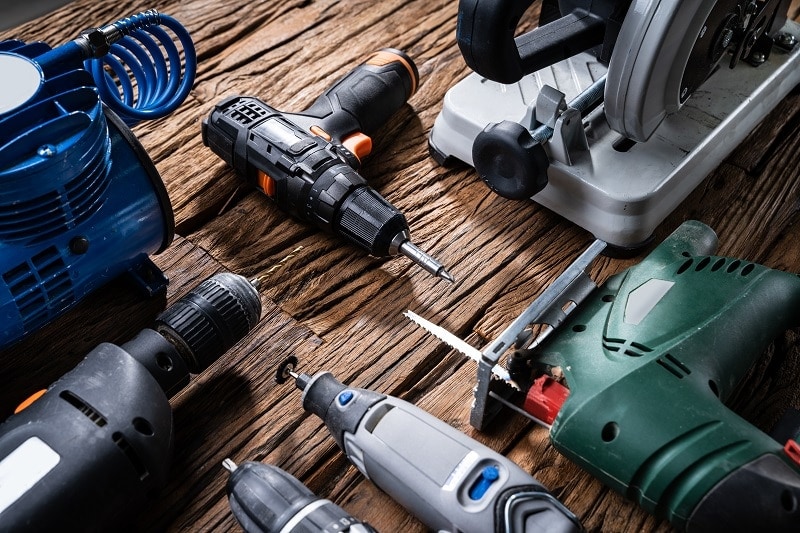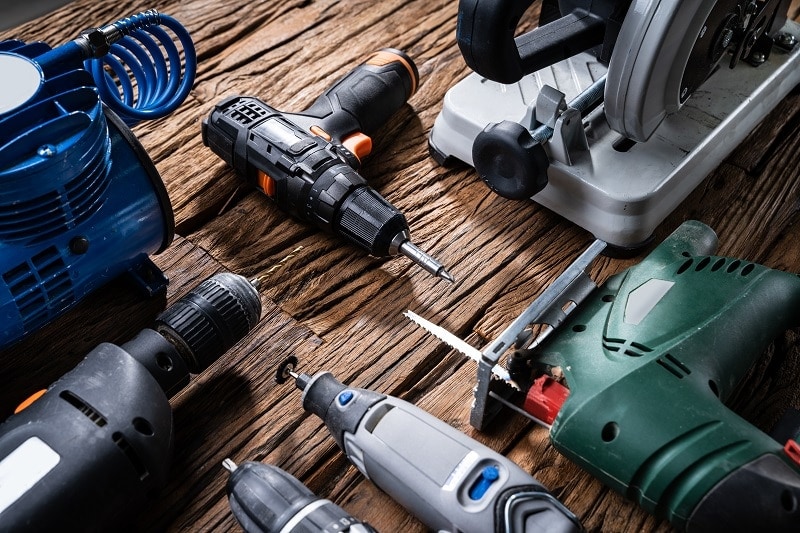 We've all got our favorite tool companies that we automatically turn to when we need a new tool. Many people are very loyal to their favorite brands, believing them to be superior to others in performance, price, warranty, or other factors. But you might be surprised to find out that many tool brands that seem to be in competition with each other are actually owned by the same company. It's even possible that your favorite and least favorite tool brands are owned and produced by the same corporation.
While there are hundreds of tool manufacturers, there are only a few major companies that own all of these brands. Some umbrella companies have many heavy hitters under their belt, and you might be shocked to see some of the companies that are affiliated with each other.

Who Are the Big Names
Before we start naming off each of the smaller tool manufacturers, let's first list the main umbrella companies that own these smaller brands. It might come as a revelation that big names in the tool industry like DeWalt, Milwaukee, Ryobi, Ridgid, and Irwin are all owned by larger companies.
One of these larger corporations could own more than 15 of these smaller companies. It might be difficult to look at companies like DeWalt and Milwaukee as smaller companies, but compared to the big conglomerates that own them, they're not very big.
So, who are these large umbrella corporations that own so many smaller businesses? There are several we'll cover:
Stanley Black & Decker
Techtronic Industries/TTI
Bosch
Chervon
JPW Industries
Werner Co.
Emerson
ITW
Fortive
Delta Power Equipment
Snap-on
Makita
Hitachi Koki Co., Ltd.
---
Stanley Black & Decker
Most people have heard of Stanley tools or Black & Decker. While each of these is their own company, they're under the umbrella company of Stanley Black & Decker. But that's not all that's under the Stanley Black & Decker label. Some of the biggest names in tools are owned by this mega-corporation that's headquartered in New Britain, Connecticut, USA.
DeWalt is one of the tool brands most trusted by professionals across a wide range of industries, and they're actually a subsidiary of Stanley Black & Decker. Porter-Cable, which is often considered to be some of DeWalt's most direct competition, is also owned by Stanley Black & Decker. And don't forget Craftsman; another massive name in tools that's trusted by professionals in industries like automotive and construction.
As if that's not enough major companies under one roof, Stanley Black & Decker is also the parent company of IRWIN, which they acquired in 2017. IRWIN has multiple companies of its own, including VISE-GRIP, STRAIT-LINE, Speedbor, and Quick-Grip.
Bostitch and MAC Tools are also under the Stanley Black & Decker banner, as well as several other smaller companies, including Vidmar, Lenox, Sidchrome, Powers, Proto, Lista, and Facom.
Companies Owned or Produced by Stanley Black & Decker
Stanley
Black + Decker
Porter-Cable
Bostitch
Proto
MAC Tools
Facom
Vidmar
Powers Fastening Innovations
Lista
Sidchrome
Craftsman
IRWIN
LENOX
---
Techtronic Industries/TTI
You may have never heard of Techtronic Industries, but if you've got a large tool collection, you've likely purchased from their subsidiaries in the past. This is another corporation with some seriously big names under their belt. Techtronic Industries is based in Hong Kong, China, though their customers are scattered across the globe, along with their 30,000 employees.
You're almost guaranteed to know some of the biggest names under the Techtronic Industries banner, such as Milwaukee Power Tools, which has its headquarters in Brookfield, Wisconsin. Milwaukee is known for producing high-end tools, but Techtronic Industries also makes tools under several other well-known names that aren't quite as renowned for their high quality.
Ryobi is one of the names that Techtronic Industries produces tools under, though they don't own the entire Ryobi company. Rather, they have a licensing deal that allows them to produce and distribute Ryobi tools in Australia, North America, New Zealand, the UK, and Europe. Ryobi tools sold elsewhere are produced by an independent Ryobi tool company.
Similarly, Techtronic Industries has a licensing agreement with Emerson that allows them to produce Ridgid power tools, which are essentially a Home Depot exclusive brand.
There are a few more tool companies under Techtronic Industries, including Hart, AEG, Empire Level, Stiletto, and Imperial Blades. They also own several brands of home appliances; particularly, vacuums. They are the parent company of Dirt Devil, Hoover, Oreck, Vax, and Homelite. So, even if you've never purchased a tool through Techtronic Industries indirectly, you've likely used one of their vacuums.
Companies Owned or Produced by Techtronic Industries
Milwaukee Power Tools
AEG
Empire Level
Hart
Imperial Blades
Ridgid
Stiletto
Dirt Devil
Hoover
Oreck
Vax
Homelite
---
Bosch
If you've been around tools for a long time, then you almost certainly know of Bosch. But you might not realize that Bosch is a big conglomerate with multiple manufacturers under its name. Bosch Tools is one of the biggest names under the Bosch banner, producing tools for a variety of industries.
Bosch also owns some more specialized companies, such as Dremel, which is known for their small rotary tools. RotoZip is also a Bosch subsidiary, and they're known for rotary tools as well, though on a larger scale. Freud and Diablo are the same company, and they're known for making excellent saw blades.
There are also several companies in the Bosch stable that produce automotive tools and equipment, such as Accu-turn, Beissbarth, Robinair, OTC, and Sunpro. Bosch used to own gardening tool brands Gilmour and Nelson but sold them to Fiskars in 2014.
Companies Owned or Produced by Bosch
Bosch
CST/Berger
Dremel
RotoZip
Vermont American
Freud and Diablo
OTC
Accu-turn
Beissbarth
Actron
Robinair
Sunpro
Sia Abrasives
---
Chervon
https://www.instagram.com/p/CCESFL8DdEM/?utm_source=ig_web_copy_link
No, not Chevron, this is Chervon. They own some pretty well-known tool companies, including Skil and Skilsaw, which were purchased from Bosch back in 2017. Those are two of the biggest names in the Chervon family, but Chervon is more than just a parent company. They also produce cordless power tools for other popular companies that you definitely know, like the Kobalt 24V MAX Brushless line of power tools at Lowes.
Other companies that are owned by Chervon include EGO, which makes a potent line of cordless outdoor power equipment, and Devon that makes professional power tools for metalworking, woodworking, and stoneworking, plus high-end DIY tools.
Furthermore, they own FLEX, which manufactures a wide range of power tools. Hammerhead, Calmdura, and X-Tron are also part of the Chervon family.
Companies Owned or Produced by Chervon
Devon
FLEX
Skilsaw
Skil
X-Tron
Hammerhead
Calmdura
---
JPW Industries
JPW Industries, based in La Vergne, Tennessee, sells products in 20 countries across the world. They offer U.S. based technical support and service for all the brands under their name, which includes such brands as JET Tools. Though JPW Industries is the main parent company, they're actually owned by a private equity firm named Gamut Capital Management, which is based in New York and manages over $1 billion in assets.
JET is a respected and trusted industrial tool brand, but it's not the only good name on the roster. JPW Industries subsidiaries include other trusted brands like Wilton that has been producing workholding equipment and striking tools since 1941. Powermatic has been making woodworking tools for hobbyists and master professionals alike for 100 years now. And Edwards Manufacturing, an American company, has been producing tools for ironworking since 1875.
Also included on the JPW Industries roster are companies that make air compressors, fans, pumps, and dehumidifiers like Tool Aire, or companies that produce welding equipment, such as GYS. ProMac creates powerful tools like arbor presses, bandsaws, lathes, and hoists for commercial and household use. And Baileigh Industrial, a newer company founded in 1999, has over 500 woodworking and metalworking products for sale across Europe and America.
Companies Owned or Produced by JPW Industries
JET Tools
WILTON
Powermatic
Edwards Manufacturing
Baileigh Industrial
ProMac
Tool Air
GYS
---
Werner Co.
Werner Co. is headquartered in Greenville, Pennsylvania. This conglomerate owns a total of 15 companies that specialize in the manufacture and distribution of fall protection equipment, storage equipment for job sites, trucks, and vans, access systems, and climbing products. They sell and distribute in many countries, including the US, Mexico, China, the UK, Australia, and Canada.
One of the premier companies in the Werner Co. stable is WERNER, which is the number one brand of ladders in North America. If you look at any job site where ladders are being used, there's a high probability of finding a WERNER.
Also under the Werner Co. banner is Weather Guard, known for making utility storage systems for trucks and vans. You might also know KNAACK, which is the leading producer of storage equipment for job sites. They make a wide range of storage options, such as workstations, rolling workbenches, hand toolboxes, and storage chests of all sizes.
Companies Owned or Produced by Werner Co.
ABRU
Bailey
Better Built
BOSS
Centaure
Daurib
Green Bull
Haemmerlin
Keller
KNAACK
Oldfields Ladders
Weather Guard
WERNER
Youngman
Zarges
---
Emerson
Emerson is an international corporation that produces professional tools for anyone in the mechanical, electrical, utility, or plumbing trades. They own several companies, including Greenlee, which has been making top quality products for storage, material handling, testing, fabrication, hole making, bending, and more for over 150 years.
There's one name on the Emerson lineup you'll almost certainly know — Ridgid. But if you recall, we already mentioned that most Ridgid tools are produced by Techtronic Industries under a licensing agreement. It's a bit tricky, but essentially, the Ridgid power tools that are exclusive to Home Depot are entirely made, sold, and distributed by Techtronic Industries. But all the other Ridgid tools, including hand tools, plumbing tools, and other professional industry tools are not licensed to Techtronic Industries; they're still produced by Ridgid, under the Emerson banner.
Companies Owned or Produced by Emerson
---
ITW
ITW stands for Illinois Tool Works, and as you might guess, they're headquartered in Illinois, in the city of Glenview. They own several companies that produce fasteners, such as Buildex E-Z Ancor, Red Head, Tapcon, and Ramset. These companies all specialize in different types of fasteners, but they all manufacture fasteners of some kind.
Also under the ITW name is a big name in welding, Hobart. If you've welded before, or even if you've only read about welding, you'll likely have heard of Hobart or seen their tools. As if that's not enough of the welding market, ITW owns not just one big name in welding, but two, with Miller Welding as another of their subsidiaries. And you might also know of Paslode, a company that focuses primarily on creating nail guns.
Altogether, ITW is a company that brought in more than $14 billion in 2019. About half of that comes from North American markets.
Companies Owned or Produced by ITW
Alpine
Buildex
Paslode
Ramset
Red Head
Spit
Tapcon
Miller
Hobart
Bernard
Tregaskiss
---
Fortive
Fortive is the parent company of several prominent brands that produce testing and measurement equipment. You've most likely heard of the more well-known names on their roster, such as Amprobe or Fluke. Other testing and measurement tool companies owned by Fortive include Keithley, Pomona Electronics, and Tektronix.
There's one more tool company under Fortive. They're a well-known company that produces quality hand, power, and automotive tools, such as socket wrenches, impact wrenches, ball joint presses, fuel pressure test kits, and more.
Companies Owned or Produced by Fortive
Amprobe
Fluke
Matco
Tektronix
Pomona Electronics
Keithley
---
Delta Power Equipment
Delta Power Tools used to be owned by Stanley Black & Decker, but in 2011, it was sold to a Taiwan-based company and a new company was created — Delta Power Equipment Corp. Delta is now operating as its own company, with Chang Type, the Taiwan-based company that purchased Delta Power Tools, manufacturing the tools. Chang Type also produces tools for some of the biggest tool brands in the world, including companies owned by both Stanley Black & Decker and Techtronic Industries.
Companies Owned or Produced by Delta Power Equipment
---
Snap-on
Snap-on tools is one of the most trusted and loved brands of automotive tools around. You might have even seen the big Snap-on tool trucks driving around, delivering their tools to different shops. But you probably didn't realize that Snap-on is an umbrella company with quite a few businesses under their belt. These fall under several different Snap-on companies, including Snap-on, Snap-on Industrial, Snap-on Specialty Tools, and SNA Europe.
Some of the biggest names under the Snap-on brand include Sioux, which makes some of the best pneumatic power tools in the world. Snap-on also owns SUN; the brand that many automotive dealers and repair shops trust for their automotive service equipment.
Companies Owned or Produced by Snap-on
ATI Tools
Auto Crib
Bahco
Blackhawk
Blue-Point
Cartec
Car-O-Liner
CDI Torque Products
Challenger Lifts
EcoTechnics
Hofmann
Rimo
JohnBean
JOSAM
Kansas Jack
Lindstrom
Mitchell1
Nexiq Technologies
Norbar Torque Tools
Power Hawk
Pro-Cut Rotor Matching Systems
Sioux
Sturtevant Richmont
SUN
Truck Cam
Williams
---
Makita
Makita is a Japan-based company, though they have branched out across the world. Makita USA, for example, is headquartered in La Mirada, California, with distribution centers in Texas, Illinois, and Georgia. Across the world, Makita has 10 manufacturing plants and is sold in over 40 countries. In 2015, Makita celebrated its 100th anniversary.
Most of the brands that make up Makita's main competition are owned by much larger conglomerates. Makita, however, is its own company. There are many smaller companies within Makita at this point, such as Makita USA, but they all fly the Makita flag and go by the Makita name.
---
Metabo HPT
You might have used Hitachi tools in the past. They were a popular company for many years that produced quality tools for a variety of industries. Hitachi was a subsidiary of Koki Holdings Co., Ltd. When Koki Holdings partnered with the US-based investment firm KKR in 2017, Hitachi Power Tools changed to Metabo HPT in North America. Despite the change in name, the company is producing the same tools and continues Hitachi's legacy of quality tools.
---

Conclusion
While some tool brands have managed to remain independent and see tremendous growth worldwide, most of the well-known and trusted tool brands are subsidiaries of larger corporations that own many other tool brands as well. In some cases, two brands that are in direct competition are owned by the same parent company! At the end of the day, this information won't have any effect on the tools you're using, so stick with your favorite brands, even if you were surprised to find out they're in the same family as other brands you don't prefer.
---
Featured Image Credit: Andrey_Popov, Shutterstock