What Is the Safest City in India? The Surprising Answer!
India is one of the most diverse countries in the world, home to many religions and cultures, languages, and traditions. If you are planning to move to or visit India, you may be interested in finding out the safest city there. The city you choose to live in will impact your life a lot, and that city could be the best place or the reason that makes your life challenging. Did you know that the safest city in India is Kolkata? Well, now you know!
Kolkata (known as the City of Three Rivers) is a lively and energetic city. It inspires people with its scenic beauty, enchants them with its culture, and fascinates them with its music, theater, and dances. There's a lot to do for those who are willing to discover the hidden treasures in Kolkata.
We'll discuss various aspects that make Kolkata the safest city in India. Also, we'll discuss measures put in place to make it safe.

What Makes Kolkata the Safest City in India?
1.

A Sense of Belonging
People in Kolkata share a strong sense of belonging with each other. They enjoy celebrating festivals together and have each other's back through thick and thin. Also, they live with others in society regardless of their background or religion.
It makes Kolkata a haven for everyone, irrespective of gender or religion. The people in Kolkata are also helpful. They will give you a helping hand whenever you need it!
---
2.

Lower Crime Rate
Kolkata has a low crime rate, especially against women and children. The city has also received several awards for this. You can roam around even during the late hours without worrying about your safety.
Besides, you can take public transport during odd hours without any fear. Even women considered vulnerable can actually move around feeling safe.
---
3.

Law and Order is Observed
Kolkata has an effective law and order system. It makes it one of the safest cities for women to live in. The Indian government has taken various measures by installing CCTV cameras at strategic locations and hiring more police personnel.
All this has made Kolkata the safest city in India. Also, there are strict laws on harassment and molestation cases against women, further ensuring their safety.
---
4.

Social Awareness
Social awareness among people has increased significantly. It helps reduce the crime rate in the city. People in Kolkata have started seeing social evils as their problems. It motivates them to raise their voice against it and eradicate it. Positive use of social media within this community also increases the social awareness of people in Kolkata.
---
5.

Many Security Companies
There are many security companies offering services in Kolkata. These agencies have teams of skilled professionals well trained in handling different crimes. Also, these agencies have many employees who work day and night to combat crime in this city. These professionals will track the activities of criminals and corner them if they try to commit any crime.
Besides providing security services, these companies also provide training programs to their employees. This way, they can become better when handling different situations that might come up.
They also help their clients by providing crucial information about various issues such as drug abuse, alcoholism, domestic violence, and others.

Major Economic Activities in Kolkata, India
There are other aspects that people in Kolkata are involved in, which helps lower the crime rate in the city as people are preoccupied with the many activities.
Here are some of them:
Manufacturing
Kolkata has several engineering industries. They include steel, paper plants, chemicals and fertilizers, and oil refineries. Companies such as TISCO and IISCO are situated here. They're among the largest steel manufacturers in India.
Additionally, there are several small-scale manufacturing units and large-scale factories. They produce goods such as jute, rubber, leather goods, textiles, machine tools, and household appliances.
The city has also experienced the growth of several manufacturing industries in the last few years. These include the manufacturing of agricultural and industrial machinery. Also, they manufacture electrical equipment and consumer goods.
All these manufacturing activities have kept Kolkata safe and secure with a stable economy. So, people can get employed in these industries and won't get involved in crime in the city.
Transportation
Kolkata is the hub of transportation in India and is also known as the Gateway of Eastern India. The city is well connected by road, railways, and airways.
Transportation has been a major contributor to the growth of Kolkata's economy. There are various modes of transportation, including bus, metro, tram, ferry, and many more.
The port at Kolkata has played a pivotal role in the history and growth of this region. It is one of the busiest ports in India. Also, Kolkata is the largest railway hub in eastern India, with most of the trains to the northeast region passing through it.
All these modes of transportation have made people's lives much easier than before. The transport system has also helped establish a good connection between people living in different parts.
Trading
Kolkata has a long tradition of business and commerce. The merchants of Kolkata are enterprising people. They have played a big role in the city's development. The trading sector is one of the most important economic activities in Kolkata.
Besides the traditional businesses, traders in Kolkata have also started their corporate offices. Many big companies have their headquarters here. The city contributes to the total foreign trade and customs revenue of India.
The city is the hub of trading activity in eastern and northeast India. It has a significant number of commodity exchanges, stock exchanges, and textile units. They produce goods for export purposes.
The trading sector in Kolkata has grown. It attracts lots of Foreign Direct Investments. With the growth in this sector, new job opportunities have been created, and unemployment rates have decreased.
The trading sector has also made Kolkata a safe city. From being the capital of British India, Kolkata has emerged as a major commercial center.
Education
Economic activities in Kolkata are centered on the city's history, culture, and education. The city has been the center of education in India, and it continues to be a leading education center.
Education has spawned many satellite industries in Kolkata, such as publishing, printing, IT, and electronics.
The city is home to many educational institutions. Some of them include Calcutta University, St. Xavier's College, and Jadavpur University. The educational institutions in Kolkata have attracted students from all over the country, bringing out a lot of talent from the city.
It is still a strong city when it comes to education, and that's why it attracts people from other parts of India and foreign countries.
Since many people in Kolkata are educated, they get jobs more easily than in other cities in India. So, they'll not resort to crime. It makes Kolkata a safe city.
Tourism
Kolkata is a major tourist destination in India. The city attracts thousands of tourists every year. It has many places of interest. They include the Victoria Memorial, Howrah Bridge, Botanical Garden, Marble Palace, and Nicco Parks.
The tourism sector contributes to the city's GDP. It creates employment opportunities for the locals and attracts foreign visitors. It's because of the various fairs and festivals celebrated here. It contributes to foreign exchange earnings for the country.
The influx of tourists helps in creating jobs for the locals. The people can work in hotels, restaurants, and as tourist guides. This, in turn, helps in improving their living standards.
Tourism has helped in making Kolkata a safe city. Being a tourist destination, the government has to take care of the city's security.

Other Safe Cities in India
Besides Kolkata, there are other safe cities in India. Let's look at a few of them.
Hyderabad
Hyderabad is one of the safest cities in India. It's because it has a low rate of crime against women. There are also low rates of rapes and molestation. The city has a heavy police presence.
Mumbai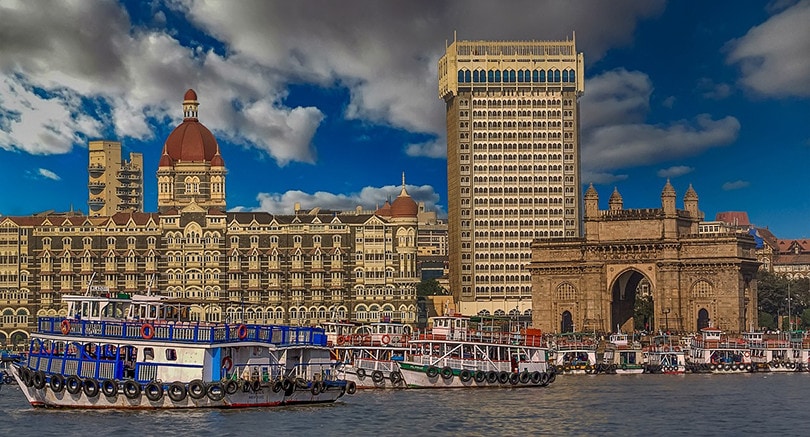 The dream city of India is one of the safest cities here because it has a low crime rate compared to the other metropolitan cities. Mumbai is the capital city of Maharashtra. It's considered one of the most expensive cities in India. The city has shown considerable growth over the past few years.
Even though it is one of the most crowded cities, it doesn't have many crimes. The people in the city are warm and welcoming as well.
Bengaluru
Bengaluru is considered one of the safest cities in India due to the low crime rate. The city's cosmopolitan culture, with people from all over India and abroad, makes it a safe place for women.
Bengaluru has many shopping malls, restaurants, and bars. It's a popular destination for expats and Indian tourists alike. It also has many educational institutions and several multinational companies.
Surat
Surat is known for its diamond polishing and textile industries, especially silk. It has earned itself the nickname of Textile City or the Silk City of India. Also, it's known as Diamond City since it has many diamond processing units and polishing units.
Surat is one of the cleanest and safest cities in India. The crime rate here is lower than in many other Indian cities. The city has a well-developed infrastructure and educational institutions. The Gujarati culture in this city is also famous.
Ahmedabad
Ahmedabad is the largest city and former capital of Gujarat. The city has a low crime rate, and it has been ranked as one of the safest places for women in India. Ahmedabad is an industrial hub and a major education center in western India.
This city has a reputation for being friendly to tourists. It's easy to get around in this city compared to other parts of the country.
The food and accommodation here are awesome. It makes this city an excellent choice if you want somewhere cheap but safe to stay while exploring Gujarat or Rajasthan.
Delhi
Not only is Delhi known as the capital of India but also a safe place to live and explore. The city has inspiring historical monuments, such as Qutub Minar and Red Fort, to grand metro trains and modern shopping malls.
The crime rate in Delhi is low. It means that people can move freely around the capital city without the fear of being robbed or assaulted.
There are many reasons why Delhi is considered a safe city in India. But one of the major reasons is that it is a well-planned city with many government offices. Also, it has banks, businesses, and educational institutions all within its boundaries. So, there's a heavy police presence ensuring that the city is safe.
The infrastructure here has been greatly improved over the years. It boasts several world-class hotels, restaurants, shopping malls, and other facilities. They attract thousands of tourists every year from all over the globe.
Chennai
Chennai is one of the top metropolises in India. The city is safe for women and children. It's because of various initiatives taken by the police department.
Chennai Police Department has been awarded several times for taking safety measures for women in public places. They have installed CCTV cameras in all public places. Chennai is also considered one of the fastest developing cities in India.
Related Read: 23 Most Dangerous Cities in Russia

Conclusion
The safest cities in India are not the biggest or largest ones. They are the cities that have implemented key measures to ensure safety for all their citizens. Kolkata stands out as the safest city in India. It's because it has the lowest number of total violent crimes. That's why it is such a popular and safe metropolitan area.
Also, Kolkata has a great deal of culture and community. What's more, the prices for housing, food, and daily products are significantly lower than the rest of the country.
For those looking to relocate to India, whether it is for work or on vacation, Kolkata could prove to be an excellent option. We hope that you found this information helpful. In the end, the safety of any city comes down to two things: how its people behave and the effectiveness of its government.
See Also:
---
Featured Image Credit: Artem Beliaikin, Unsplash