10 Basement Ideas on a Budget & Design Tips (With Pictures)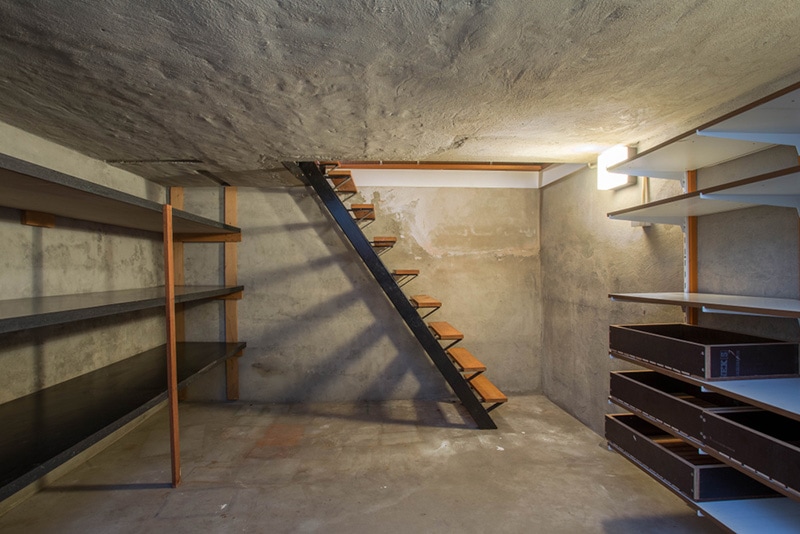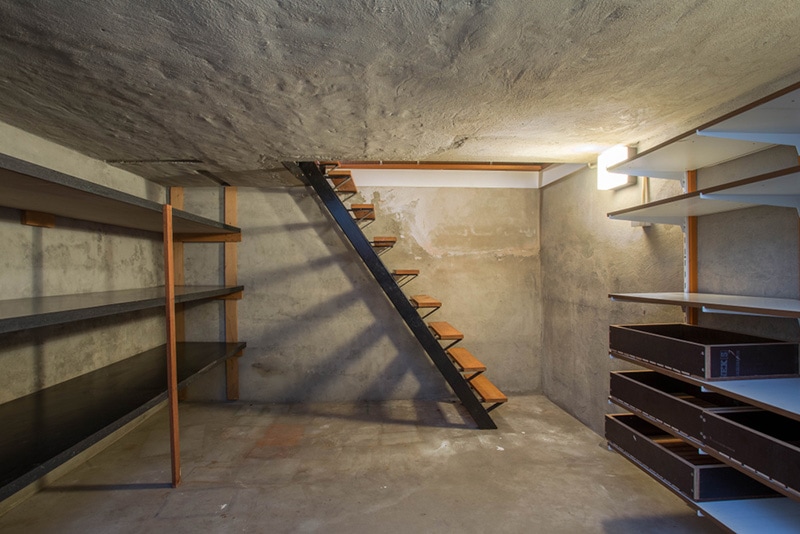 We'd guess that more than a few folks out there are looking for a better way to use their basements. Instead of using it as a haphazardly arranged dumping ground for the stuff you don't use on a daily basis, there are a lot of ways you can tidy up the space and make it both functional and neat. Things get trickier when you're on a budget because you can't do things like knock out walls for space or more major renovations, but don't despair! There's hope for making your basement more than just a shameful oversized junk drawer without going bankrupt.
If you're short on the cash to make any major renovations but need to change up your basement, we've got you covered. Read on for some awesome ways to mix it up without breaking the bank along the way.

Top 10 Basement Ideas on a Budget
1.

Clean Up & Get Organized
It's nobody's favorite chore, but you'd be surprised by how much better you can make your basement look by just spending some time down there cleaning up. First, go in with a critical eye aiming to throw away everything you don't use or don't plan to use. Do you really need those Christmas decorations you haven't used since last decade? Old clothes can be donated, repurposed, or even sold, and the same goes for a lot of your old tools, electronics, and so on.
While you're at it, it doesn't hurt to give the space a good cleaning. Dust your shelves, sweep or vacuum the floor, and give it a good mop-down. You'd be shocked how much cleaner your basement will look just after this simple step, and hopefully excited for some of our more ambitious ideas below.
---
2.

Creative Storage Solutions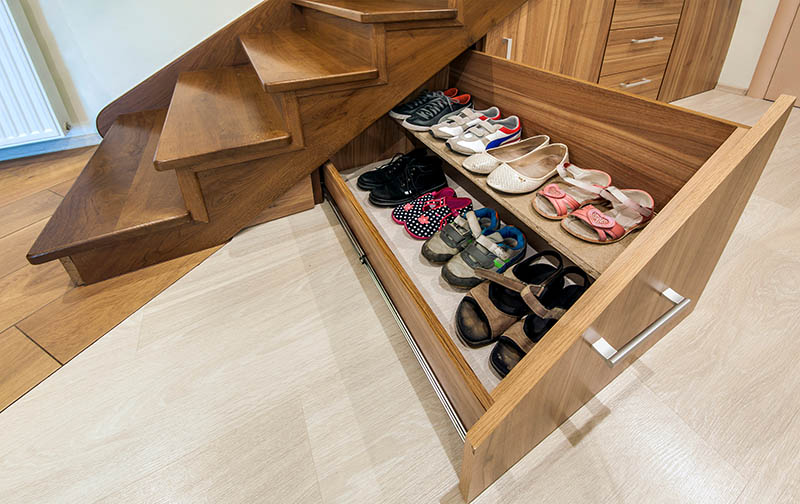 The best part about basement storage is that it looks a lot harder than it really is, especially if your basement is already aimlessly cluttered with boxes and assorted stuff. To maximize the usable space and keep it from becoming claustrophobic, we recommend lining the walls with sturdy metal shelves—wood tends to do poorly in the damp.
Don't have the cash for new shelves? No problem. You might already be stocked up on boxes, egg crates, or plastic totes, and these work like a charm as stackable storage solutions for all your old stuff you want to keep. Simply organize your stuff into categories, label the containers with a Sharpie, and stack them along the walls. You'll be shocked at how much usable space you'll get back with this one simple step!
---
3.

Add More Conscious Lighting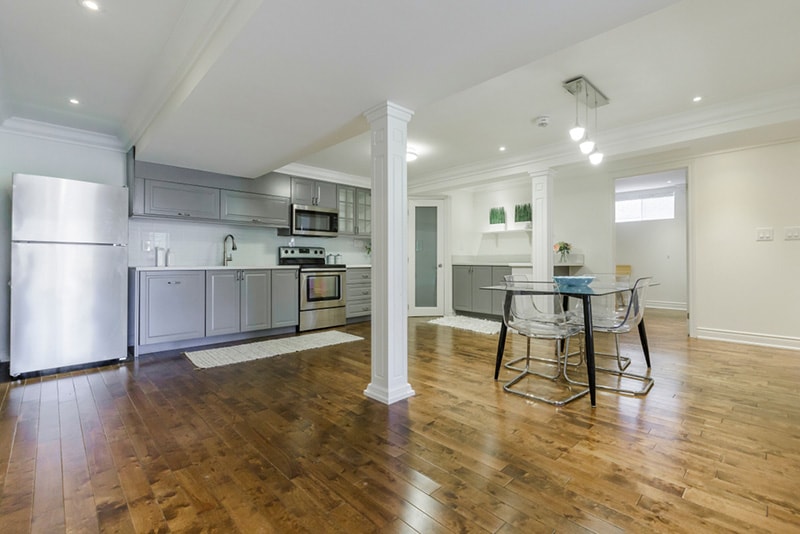 Poor lighting is a common woe of basement owners, but it's far from insurmountable. Installing recessed lighting is one of your best options to add light without intruding on the space, but it can get expensive. You can save on lighting costs by shopping at thrift stores, Habitat for Humanity stores, local Craigslist listings, Facebook Marketplace, or apps like LetGo. You could even come away with a gently used chandelier or pendant lighting for next to nothing!
Industrial fixtures are usually pretty cheap, and as a bonus, they look great in partially finished basements that may have exposed beams or rafters. They add a steampunk-chic look to any underground space, and you can even finish them yourself to make them look new. Another versatile option is clamp lamps, which you can add as needed anywhere you find gloominess.
As far as bulbs, we strongly recommend warm or yellowish light bulbs to add a cozy, inviting glow to your basement. LED bulbs with a color temperature under 2700K are the best in our opinion, but you may wish to spring for dimmable bulbs that let you customize your lighting level for any situation.
---
4.

Paint or Stain to Transform the Room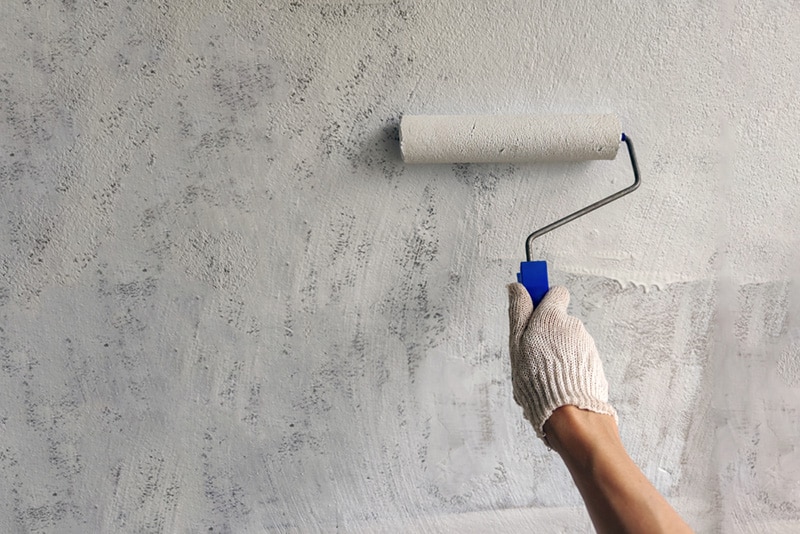 Paint is every DIYer's best friend for good reason. A good coat of paint can completely alter the feel a space gives off at a fraction of the price you'd pay for heftier renovations like sheetrock. Basements are spaces where light seemingly goes to die, so we suggest you stick with cheerier whites, grays, and neutrals for the bulk of your paint.
If your basement is oppressively dark, you can remedy that by simply picking one wall and painting it a brighter color than the rest. Ideally, it would match your color scheme, so it's up to you to do some mixing and matching to find the perfect shade for your basement space.
Don't stop at the walls, either. Unfinished basement floors benefit the most from a fresh coat of paint, preferably a shade or two darker than what you use for your walls. For example, a dark navy blue or neutral gray for your floor and a lighter blue or blue-gray for your walls. If you want, you can spice it up and add a focal point by splashing some robin's egg blue or sky blue on one wall. Lastly, you can substitute plain old concrete stain for paint if needed.
---
5.

Refurbish the Staircase
The stairway leading into your basement is important for not only safety reasons but gives you the first impression of the space you're descending into. A rickety wooden staircase gives off a sense of unease, particularly if the handrail is starting to get shaky. However, we know that stairways are expensive to refurbish, so what's the compromise?
If you can't afford a new stairwell, there are still steps you can take to make the steps safer and, almost as important, look less like a 17th-century root cellar. Paint works fine if your stairs are still in good shape but need a facelift, but adding rug treads or risers can do wonders too. Rug treads help insulate the basement, provide a surer step, and make the stairs more inviting. Risers are particularly useful if your stairs are rather steep or narrow, but they're not strictly required if your stairs are already comfortably spaced.
Lastly, you can go hunting for new handrails at local thrift stores, Habitat for Humanity stores, or local yard/garage sales. You'd be shocked how often you can get a perfectly serviceable industrial or wooden handrail for cheap, and they're not that hard to install yourself either.
---
6.

Repurpose the Basement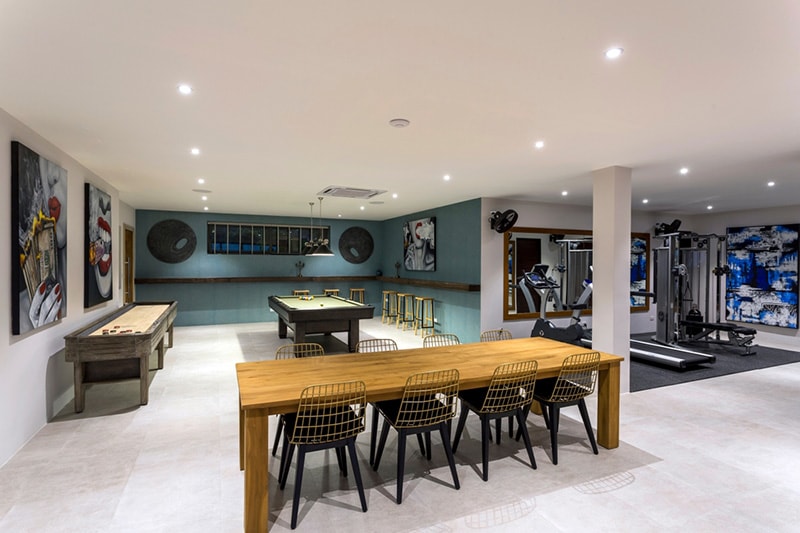 There are numerous possible configurations for the savvy basement owner: home office, children's playroom, family rec room, home gym, man/woman cave, spare bedroom, and more. Turning a basement into a habitable space can seem daunting, but it's easier than you think.
Carpet helps cozy up any space you'll be spending time in, and it's great for kids too. As far as furniture, you can go wild—throw a desk in there, a couch for a home office in a pinch, or split the space up if you want. For example, make part of the room your office and another part your home gym with a treadmill, elliptical, or other gym equipment. Bear in mind that bedrooms typically require an exit other than the entrance, which may be a limiting factor if you want your basement to be a guest room but it has no second door or large windows.
Basements make great playrooms too. If you have structurally sound rafters, you can hang a swing or other free-floating play equipment on them. Teenagers and adults will love additions like a dartboard or pool table. It's up to your imagination to fill the space.
---
7.

Install Carpet for Insulation & Style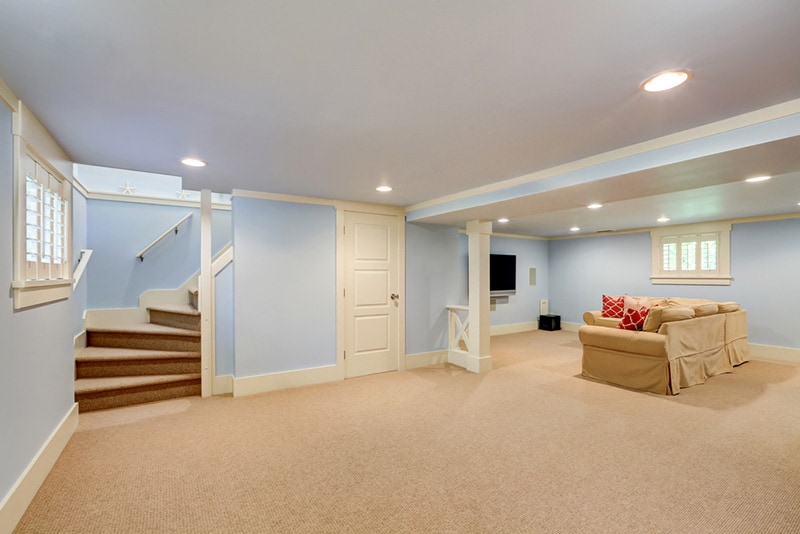 Basements are notoriously dank and musty spaces, so you might think carpet does poorly, but you'd be wrong! Carpet can be just the thing to make your basement feel more comfortable to walk in, plus it helps with insulating the room. However, we must note that your floor should already be 100% waterproofed, as leaks are disastrous for carpets. Floating carpet tiles are an affordable answer to the dilemma of carpeting the whole space, and they're easy to install yourself too.
You don't have to fully carpet the area if you don't want to. For instance, you can leave functional spaces like laundry spaces bare and only carpet the habitable zones in the basement. Heck, even throwing a good rug in the center can help add some visual appeal if you're truly strapped for cash. Other alternatives are children's foam play mats or yoga mats, which offer some insulation and they're usually portable as well.
---
8.

Spruce Up Your Flooring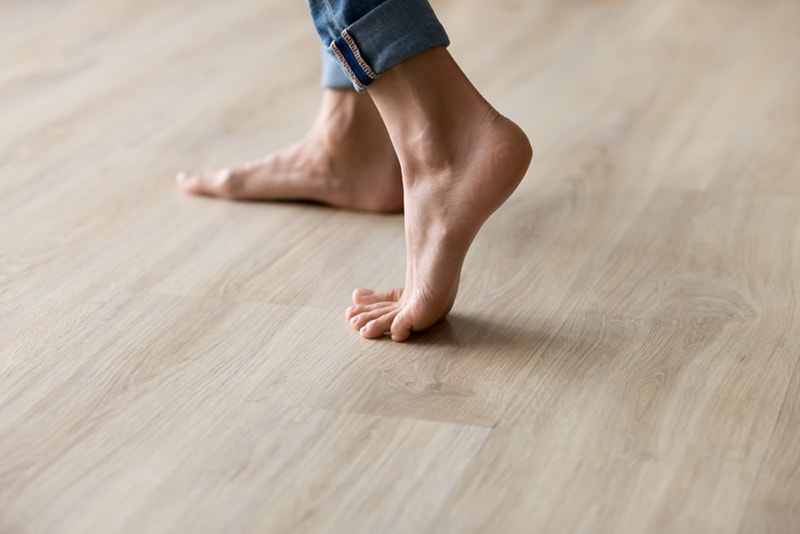 If you have a bit more cash to spare in your basement endeavors, we recommend adding some flooring to the bare concrete in most basements. You don't have to go all-out with hardwood or anything, but adding some floating wood laminate can completely transform any hopeless, bare basement into a space of possibilities. Vinyl is another fantastic choice on a budget, with high durability and a clean-cut utilitarian look at home in any house. Our favorite part is that vinyl can be found at prices as low as $1 per square foot if you're not picky!
As a bonus, vinyl floors come in a huge array of colors and patterns, with some mimicking natural wood or other pricey flooring choices like marble or slate. At the end of the day, though, even these affordable options can get expensive for large basements, and it may not be worth the hassle if you're not making it a habitable space.
---
9.

Divvying Up the Basement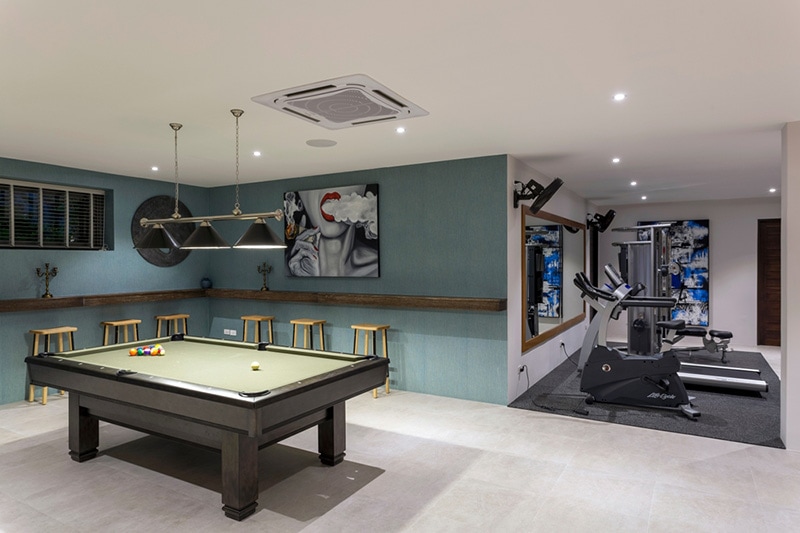 Depending on the size and layout of your basement, you could turn it into multiple functioning spaces at once with some clever sleight of hand. For instance, adding hospital-style curtains and rails can create fully enclosed spaces for privacy, but that can get expensive. Instead, you can arrange shelves and furniture to delineate your usable space from the storage, laundry, and stuff like electrical panels or boilers.
Only adding flooring to certain spaces of the basement can help keep it cleaner and more organized. For example, only adding carpet to a small office space or lining a home gym with yoga mats. Everyone loves a good rec room, so that's a good option if you're short on ideas for how to use any excess space. Throw in a pool table, dartboard, and some stools, and you're good to go.
---
10.

Heating Improvement & Insulation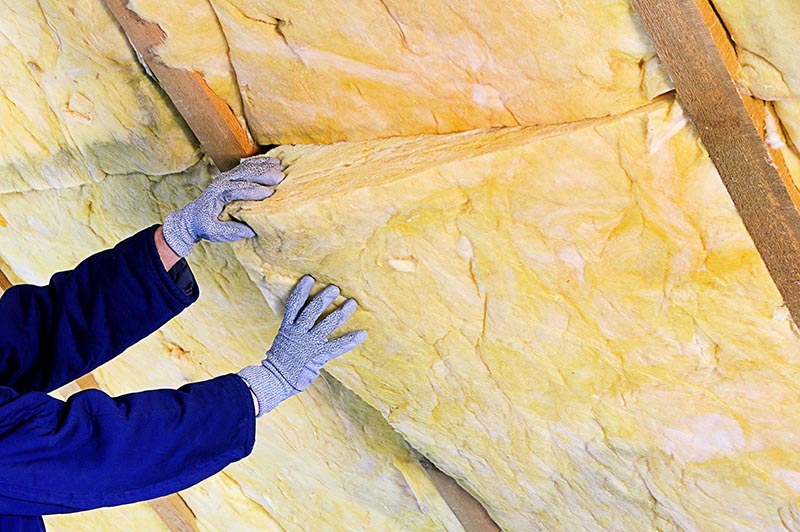 Heating and insulation are very important, so we don't recommend cutting corners. You don't want your heat to conk out in the middle of winter! Most basements are fitted with insulation with drywall or wood panels over top, but unfinished and older basements might lack insulation altogether. In those cases, we highly recommend splurging on some sheets of rigid foam insulation, which can be covered with drywall, sheetrock, or wood paneling.
If your basement walls are fine but need insulation, loose-fill cellulose insulation is probably more up your alley. This insulation is blown into crevices with a large hose, which can be expensive if your basement has limited access via windows or other egress points.
Finally, colder climates might want to supplement with underfloor heating. Those basement floors can get awfully cold! Adding this type of radiant heating along with insulation will even save a bundle on your overall heating and cooling costs by not allowing all your basement's heat to escape into the house.
Conclusion
Basements are the most underrated spaces in your home, filled with limitless possibilities if you're willing to put some money and work in. Stuff like insulation and fancy underfloor heating can be too expensive, but there are tons of other ways you can add character and make the space habitable on even a shoestring budget.
More Basement Design Ideas: 
---
Featured Image Credit: A-photographyy,Shutterstock