Corded vs. Cordless Drill: Which is Better for My Needs?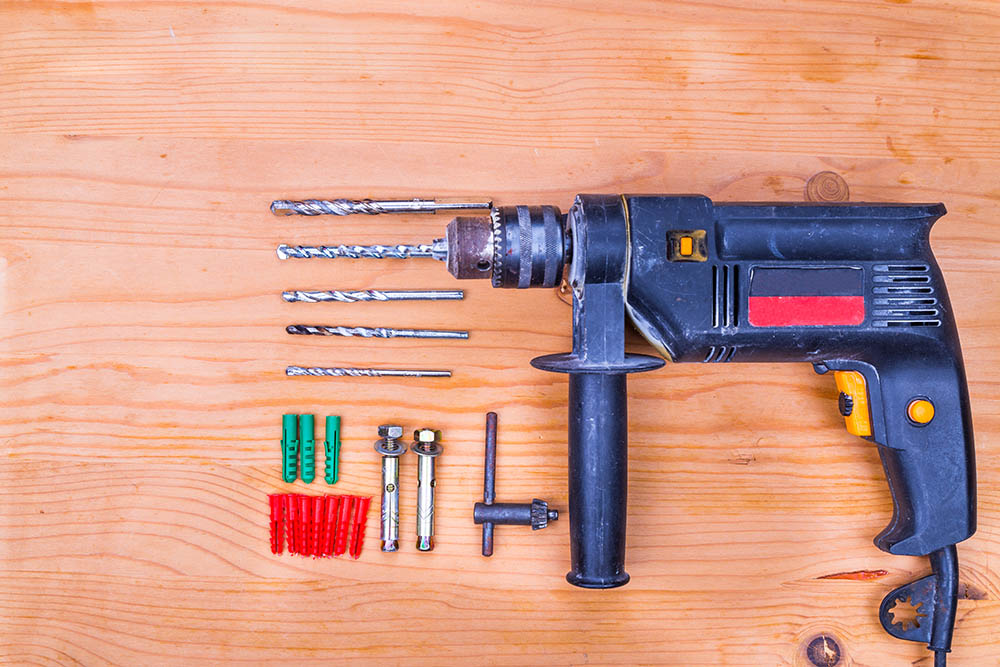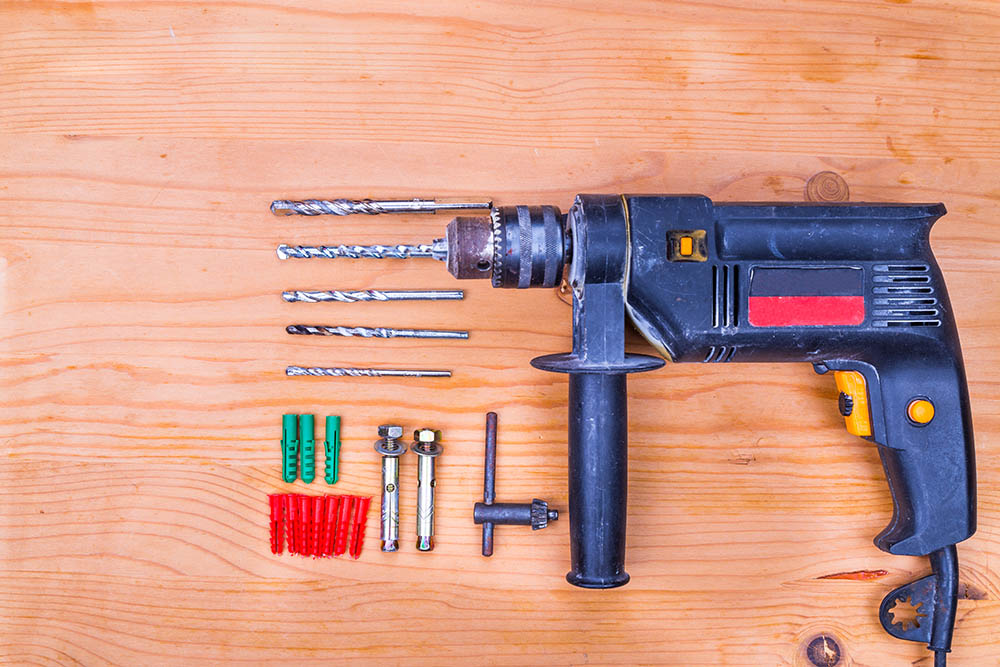 As technology advances, more cordless tools are entering the market. However, corded tools are still widely used, and it may be difficult for you to choose which type is best. It all depends on what you will be using it for. Are you a contractor that needs it for heavy-duty jobs? Or, maybe you're a homeowner, that needs it for lighter work. Let's compare the two types of drills to determine which one is best for you.

Corded Drill Overview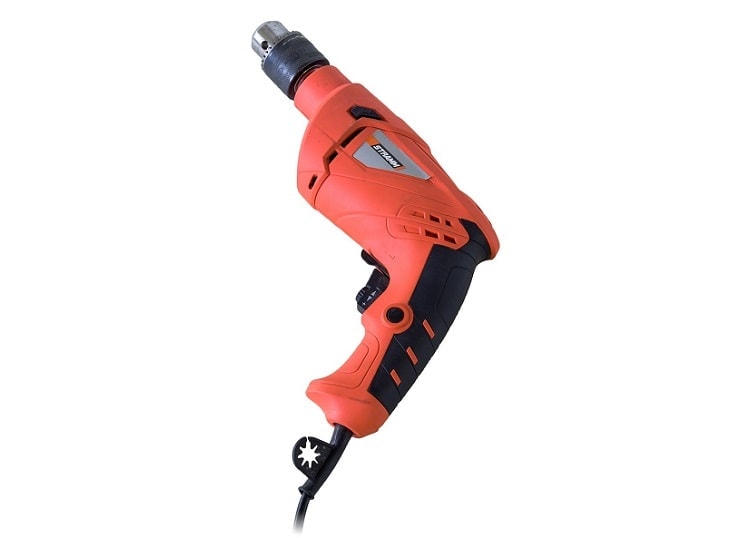 Corded drills are best known for their power. They are the drill of choice for contractors because of their dependability. Generally, they are made to be durable and will run as long as they have access to power. Corded drills are very easy to use. Just plug them in, and you are ready to go.
The outlet provides constant access to power so you don't need to worry about running out of juice mid-job. With an outlet nearby, there's no reason to use a less powerful cordless model.
See Also: 
Power
Corded drills are rated in amps. The higher the amperage, the more power it has. In this case, more power means more torque. Corded drills feature a trigger you pull when you want the tool to activate. Most modern tools also include variable speed capabilities, meaning the harder you press the trigger, the faster the bit will rotate.
Another aspect that affects the torque of the drill is the clutch. Corded drills have a clutch that regulates the speed, and it's adjustable. The higher the clutch setting, the faster your drill will spin. If you try to get the torque to go faster than the clutch is set for, it will disengage and make a clicking sound.
Keyed Chuck
Corded drills also feature a keyed chuck, which is where you insert your drill bit. A keyed chuck requires that you have a key that fits into its grooves to tighten your bit down. This allows for a firmer grip on the bit, giving it less of a chance of slipping. A keyed chuck is also better when you are doing jobs that require small drill bits.
Why Choose a Corded Drill?
Contractors generally choose a corded drill because power is most important to them. They also need to have a drill that they know is going to work for them at any time. The constant need for an outlet can be frustrating, but it's also a problem easily solved by a dependable extension cord or a generator.
The only other drawback of the corded unit is that if the cord gets damaged, the drill will stop, and you'll need to replace it or send it in to get repaired. People who use corded drills also like that they are lighter than cordless models because they don't have a battery. However, some of the most powerful corded drills are bulky and difficult to use in cramped spaces.
Pros
Powerful
Dependable
Constant power
Keyed chuck
Log lifespan

Cordless Drill Overview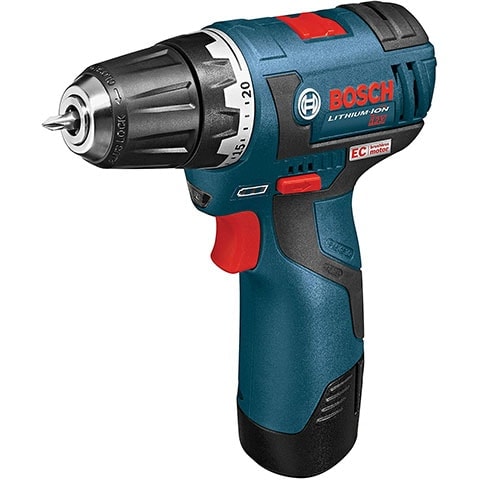 Cordless drills are the go-to drills for convenience. They can go anywhere and don't break the bank. Of course, there is a considerable range in the prices of the drills, depending on the brand and accessories that you purchase with it.
Cordless drills are battery-operated and can be purchased in kits that feature one or several backup batteries. If you can handle the price difference, it is best to purchase a kit with two batteries so that you can always have one charging and ready when you need a replacement.
See Also: 
Convenience
There are pros and cons to having batteries. They are great because you can take them virtually anywhere with you, especially those hard-to-get places, without any limitations. The only problem is that the battery has a short lifespan, especially if you use the drill often.
Another reason many like cordless drills is that they are not as cumbersome as their corded friends. If you are a homeowner and just use a drill for light projects, a cordless model is ideal.
Sometimes batteries wear out, and sometimes they go bad. One reason that a battery may go bad is if you don't use your drill often and it just sits around for an extended period of time. When they lose their charge, you can purchase replacement batteries pretty easily, but in some cases, the battery can cost almost as much as a new tool. It's also worth noting that manufacturers upgrade batteries occasionally, making it difficult to find an appropriate replacement.
Why Choose a Cordless Drill?
Cordless drills can be used for tasks other than drilling. One of those is driving screws. You can purchase drills that have magnetic tips that will hold your screw in place while you screw it into the wall. Some models have power settings specifically for driving screws, nuts and bolts. This helps control how far you insert your screw. It also prevents you from stripping them.
Pros
Convenient
Portable
Easy to use
Lightweight
Does more than drill

Conclusion
Corded and cordless drills have their place in your toolbox, whether you are a homeowner or a contractor. Corded drills are known for their power and are the number one choice among contractors. Corded drills have a constant power source and higher torque and are made to last. The corded drill is the best overall option if you want something durable, efficient, and powerful.
Cordless drills are known for their versatility and convenience, and they're popular with homeowners. They are compact and can be taken anywhere you need them to go. They're great when you have small jobs around the house and don't feel like going through the hassle of unwinding and winding up cords. So, the question is, do you need a powerful drill or a portable one? A corded drill has more power but the cordless drill is convenient.
---
Featured Image Credit: ThamKC, Shutterstock