11 DIY Wall Cabinet Plans You Can Build Today (With Pictures)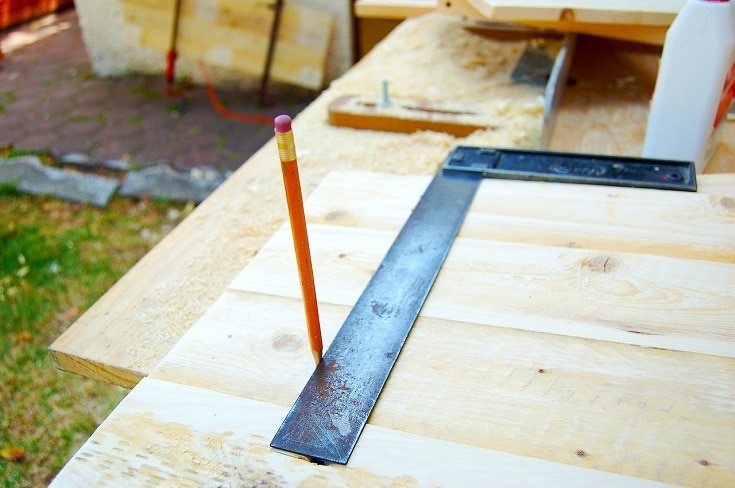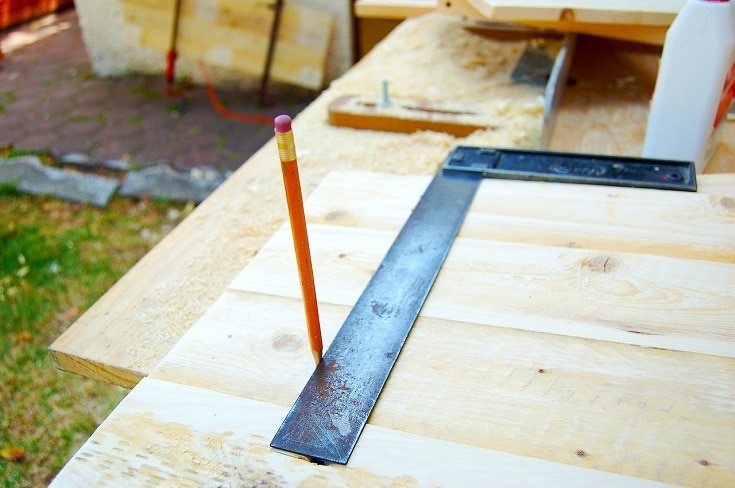 Wall cabinets are probably one of the most common storage solutions out there. Nearly everyone has wall cabinets in their kitchen. However, they can also be used throughout your entire house, keeping things out of place and well-organized. Bedrooms, basements, and bathrooms are all spaces that may benefit from wall cabinets.
Luckily, learning how to build wall cabinets is relatively simple. With some basic woodworking skills and a great plan, you can make practically any wall cabinet you might need. In this article, we'll take a look at some of our favorite plans so that you can take your home's storage into your own hands.

The 11 DIY Wall Cabinet Plans
1.

Simple Kitchen Cabinets
This straightforward plan helps you build traditional kitchen cabinets. Of course, while these cabinets are made for the kitchen, you could easily use them in any room of the house. Paint or stain these cabinets to make them match your home décor and style. They're quite simple, so you don't need to be an incredibly skilled carpenter or anything of that sort.
We recommend this plan in particular to those who are more worried about the cabinets' practicalities – not necessarily the frills and design. This may also be a simple plan for those that have some carpentry skills, as it'd be easy to spruce these cabinets up.
---
2.

Free Kitchen Cabinet Plan
This plan is free and provides you with all the information you need to build a fairly basic kitchen cabinet. The tutorial is easy to follow and doesn't require much background knowledge, so we would recommend it for beginners. You can decorate and spice up these cabinets however you wish, especially considering how simple they are.
Though these cabinets are designed to be used inside a kitchen, they can also be used in nearly any other room in the house. It is simple to expand or contract the measurements to fit whatever space you're working with. If you're creative and handy, this may be the only cabinet plan you need.
---
3.

Laundry Room Cabinets
The laundry room is one of those places where you often have a lot to store but little space to store it all. If you have some extra wall room, you can build this fairly simple but practical room cabinet. These plans are designed so that practically anyone can build them, even those that have minimal carpentry experience.
These cabinets are not the prettiest, but they aren't meant to be. If you're looking for a practical solution to your laundry room's storage problem, this is the plan you need to build.
---
4.

Frameless Wall Cabinets
This is a fairly professional-looking cabinet that doesn't take much effort to build. It is frameless, which makes it a bit easier and simpler. This wall cabinet would look very good in a kitchen, though we do believe that you'd be able to use them easily in other rooms as well.
This plan is a bit more complicated than the last few we've mentioned. However, we still feel that a beginner would be able to create this cabinet with little frustration. Once you have it built, it is relatively easy to spruce it up and make it fit your home's style.
---
5.

Kitchen Cabinet Wall Cabinets
One of the easiest options for building wall cabinets is to utilize stock, unfinished kitchen cabinets. These cabinets are relatively inexpensive and come completely unfinished, so you can do what you want with them. If building your own cabinets from scratch feels overwhelming, this is a suitable alternative that will still get you reasonably professional-looking cabinets.
Your local home hardware store will likely have some stock cabinets available. You may also be able to find quite a few online, which may be cheaper than purchasing them locally.
There are different types of stock kitchen cabinets. Take advantage of all the different options to choose something you like and would enjoy using in your space.
---
6.

Larger Cabinets
Most of the cabinet plans we've looked at thus far are fairly simple and small. They are the average kitchen-sized cabinets, which may or may not be what you're looking for. For those looking for something a bit longer, these cabinets may fit the bill. They are very similar and straightforward to make, but they are larger than most other options.
They also come with two doors, which makes them not particularly suitable for kitchens. However, they can be a good option in bathrooms and places where they will stand alone. You don't necessarily want to put them in a row of cabinets, as then all of the doors will ram into each other.
---
7.

"Built-in" Cabinets
You can use pre-fabricated cabinets to make "built-in" cabinets with a little bit of knowledge. This plan tells you everything you need to know about making wall cabinets also appear to be built into your wall – even when they really aren't. This is perfect for those that want to spruce up their space while also adding some storage, as built-in cabinets often look a bit better than regular cabinets.
Of course, this does take a bit more work and money than many of the other options. You have to purchase stock cabinets, which is more expensive than building your own. Then, you also need to build the structure that makes the cabinets look like they are built-in. This is extra work some people may not want to mess with. If you're going for maximum beauty, then this may be a reliable option for you to try.
---
8.

Medicine Cabinet
Medicine cabinets were once in nearly every home. A few decades ago, they began to drop out of style, though. Since then, medication has ended up in closets and kitchen cabinets, where it is inevitably lost or forgotten about. Today, medicine cabinets are starting to make a comeback, mostly because everyone realized just how practical they are.
Still, many homes are built without them. If you have a home that doesn't have a medicine cabinet, it isn't terribly difficult to build your own. Plus, you'll be able to adjust it to your needs and style.
---
9.

Cribbs Style Wall Cabinets
These elegant yet straightforward cabinets are perfect for home offices and similar spaces. They are a bit more complicated to make than some of the other options on this list, but they may be suitable for those who have a little bit more experience in carpentry and similar crafts.
Once they are done, these cabinets look genuinely exquisite. They would look fantastic in a modern-style home. Of course, you can adjust the style to suit your needs and your home. You are the one building them, after all!
---
10.

Sliding Barn Door Cabinet
Most cabinets on this list are straightforward. However, this one has a bit more style, though it is also a bit more complicated to build. It is basically a miniature sliding barn down on a cabinet, allowing you to slide the door from one side of the cabinet to the other. It is perfect for farmhouse and rustic-style homes.
This cabinet may be particularly suitable for a bathroom, where it will be standing alone. However, it is also suitable for any space as long as you have a bit of imagination. A kitchen made up of nothing by sliding barn door cabinets would be very interesting indeed.
---
11.

45-Inch Wall Cabinet
This wall cabinet is quite large. It is designed to be used in a kitchen, where you may want a larger cabinet. Of course, you can put it just about anywhere it will fit, though. These cabinets are a perfect option for those who simply need more space. They're perfect for basements where you may be storing a lot of your stuff, as well as bathrooms that would fit a larger cabinet.
Despite their smaller size, learning how to build wall cabinets like these is quite simple. They are suitable for beginners and are a perfect option for those that have little experience in woodworking.
Related Reads:
---
Featured Image Credit: osami4, Pixabay