Mazda vs Toyota: Comparing Quality, Style, and Sales
Mazda and Toyota are two of the most well-known Japanese car brands, often known for their reliability and affordability. How do these two giants fare against one another regarding quality, style, and worldwide sales? It's not as close as you might think.

Review Summary
Mazda's vehicles consistently rank among the world's most reliable cars, but Toyota does too. When you have two of the best, it can be hard to articulate what sets them apart. Let's check some key points for each car brand and what they bring to the table.
In 2021, Toyota sold 10.5 million cars, which makes them number one in worldwide sales for the year.
If the prestige of owning a Toyota isn't enough, consider Mazda. The brand continues to improve its offerings in key areas like reliability, safety, and EV technology.
In terms of longevity, Toyotas are legendary, but that doesn't guarantee their future offerings will uphold the same standard. Mazdas continue to prove their worth and typically rank with Honda and Nissan regarding quality.
Toyotas tend to have more interior space and more functional features, as opposed to Mazda, which has a reputation for smaller, sportier cars.
You can typically find a used Mazda cheaper than a used Toyota because of the latter's enduring popularity. This can be a major factor when deciding which brand to go with.
At a Glance
For this section, we'll be comparing the specs of two current offerings by Mazda and Toyota: the Mazda CX-5 and the Toyota RAV4. This is for educational purposes and doesn't necessarily mean that either brand is better.
Mazda CX-5
Horsepower: 187 HP
Fuel economy: EPA-rated 25/31mpg city/highway
Engine: 2.5L 4-cylinder
Interior space: 103.6 cubic square feet
Touchscreen: 10.25-inch screen
Owners appreciate a more luxurious cabin, larger touchscreen, more passenger space
Toyota RAV4
Horsepower: 203 HP
Fuel economy: EPA-rated 28/35mpg city/highway
Engine: 2.5L 4-cylinder
Interior space: 98.9 cubic square feet
Touchscreen: 7 inches
Owners enjoy better off-road capabilities, cargo space, and electric options.

Overview of Mazda: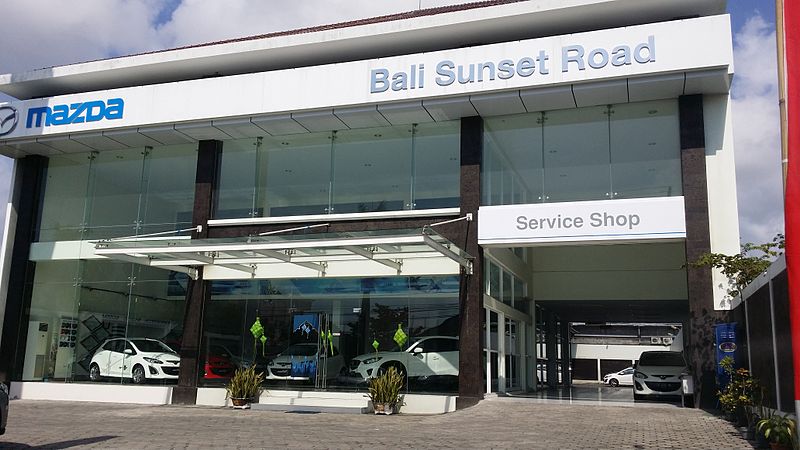 Mazda sometimes flies under the radar, with brands like Honda and Toyota soaking up much of the limelight. That's especially unfortunate because Mazda makes great cars, but they lack the same unquestionable reliability. That said, they enjoy a reputation for sportiness and great handling, with the Mazda 3 as an example.
Pros
More affordable than Toyotas on average
More luxurious interior cabins than Toyota
Most cars are smaller and sportier than Toyota's comparable offerings
Users often say Mazdas "feel fun to drive"
Less road noise
Cons
Less-than-stellar service department
Doesn't hold resale value very well
Cars usually have poorer fuel economy than Toyotas
Not all cars are as reliable as Toyotas

Overview of Toyota: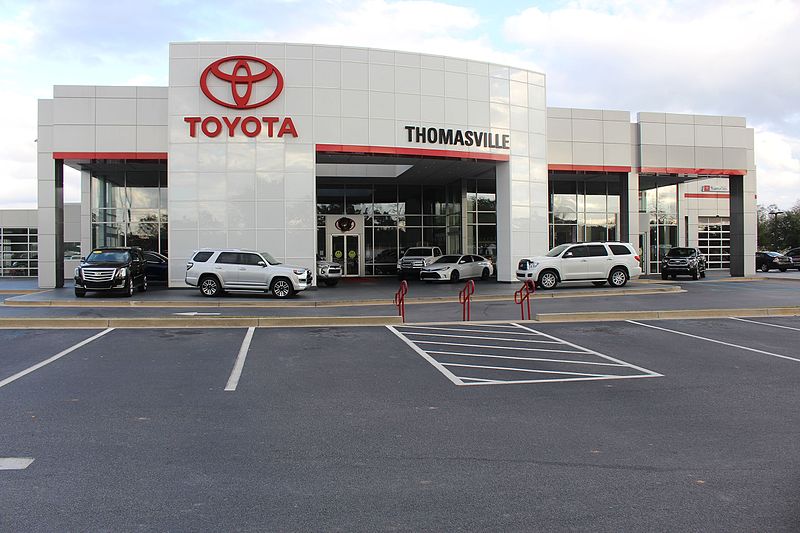 Toyota is a legendary car maker with some of the best-selling and longest-lasting cars in the world. What Toyota specializes in is reliability. Save for the occasional experiment, most Toyotas are a safe bet for 20+ years if you take care of them. Toyotas often command high resale values for this reason.
Pros
Widely trusted worldwide for reliability
Great customer service at dealers
Most cars have good or great fuel economy
Parts are easy to get because Toyotas are popular
Cons
Harder to find a deal on a used Toyota since they hold their value longer
Few hybrid offerings
Most car cabins are focused on functionality rather than luxury

What Are The Differences Between The Two?
While they're competing car manufacturers, Mazdas and Toyotas have considerably different strengths that make them both great car choices for different audiences. Toyotas are for people who want something virtually guaranteed to last, while Mazdas are more of a gamble with luxurious interiors and sportier handling.
Overall
While Toyotas sometimes lack some of the "fun" features of Mazdas, most of their offerings boast the performance, reliability, and driving experience that made them renowned. While Mazda has stepped it up in the past 20 years, Toyota has been perfecting its craft for much longer than that. For all these reasons, Toyota wins the "Overall" category.
Price
Toyota's reputation for reliability makes their cars hold their resale value very well, while Mazdas depreciate like any sporty car brand. Accordingly, you can almost always find a used Mazda cheaper than a used Toyota. However, its condition might be questionable. If budget is a significant factor, though, keep this in mind.
Reliability
Most Japanese car brands are known for reliability, but Toyota goes above and beyond. Their customer service is noted to be head and shoulders above Mazda, whose dealers don't receive the support they should. To this day, you can find a 1990 Toyota that can run 100k more miles with a little work. Not many Mazdas can make the same claim if any.
Handling
Before they became a serious competitor to Toyota, Mazdas were commonly seen as weird little sporty cars with fun suspensions. To this day, Mazdas are usually easier and more fun to drive than comparable Toyotas. With huge upgrades to interior cabin design, handling, and more, Mazdas are shaping up to come for Toyota's crown.
What the Users Say
While we've done our own research, we wanted to offer you the opinions of other drives as well. Here's what Toyota and Mazda drivers have to say about these models:
Many users agree the only reason Mazda isn't more popular is because of their lack of a unified marketing campaign in the U.S.
A few users have noted Mazdas are prone to paint flaking and other cosmetic body issues, sometimes leading to metal flaking as well.
Several users note that Mazda has a more compelling design language than Toyota and that most Mazdas handle better than comparable Toyotas or Hondas.
Owners comparing cars state that the Mazda 3 has a much nicer interior than a Toyota Corolla, and it handles better.
Virtually all users agree that Toyota has legendary staying power in the market, even if the base models lack the bells and whistles other brands offer.
Numerous sources indicate Mazda still suffers from a reputation for cutting corners with shoddy parts, although their cars in the past decade have been great.

Conclusion
Both Toyota and Mazda make great cars, though different people buy them. People looking for reliability and longevity will almost always go for a Toyota or Honda, but people interested in Mazda's new design styles and sporty feel won't be disappointed.
See also:
---
Featured Image Credit: (L) Tristan Beischel @Autoily.com, Unsplash | (R) Christina Telep, Unsplash