Bosch vs DeWalt: Which Power Tool Brand is Better in 2022?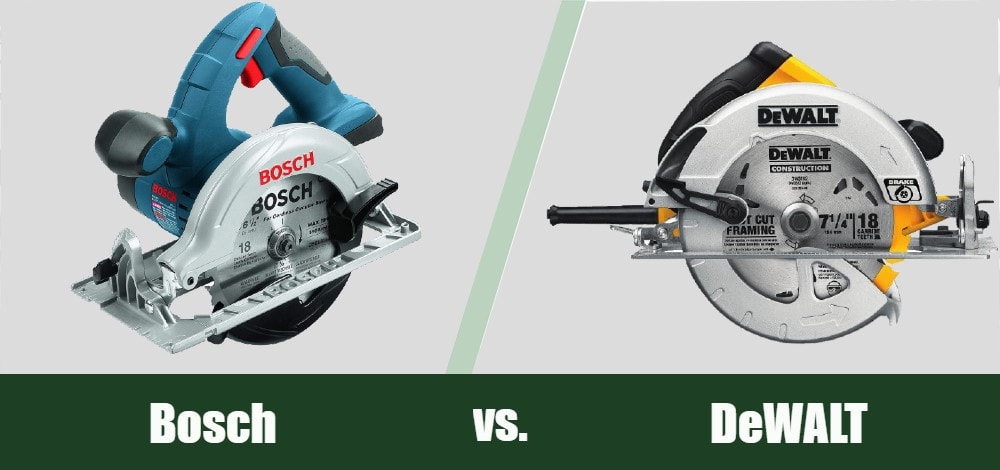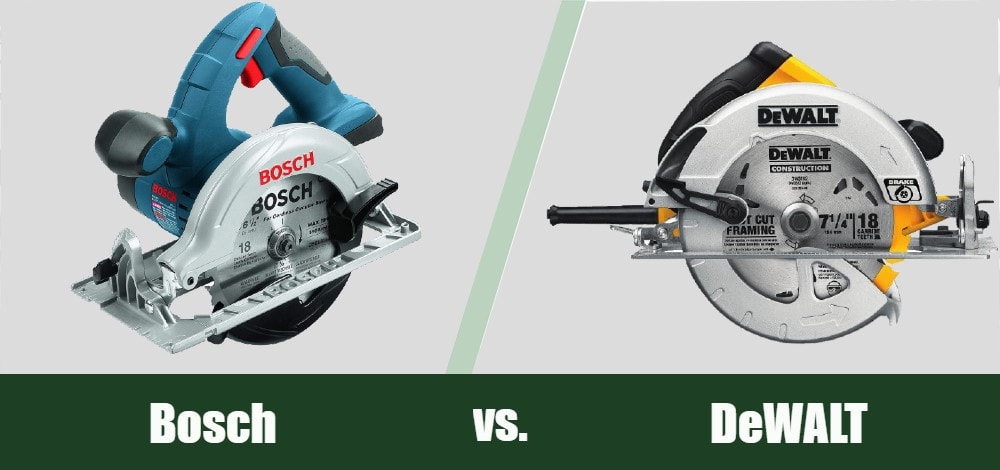 Although the two brands, Bosch and DeWalt, are well known within the power tool and DIY industries, they differ in several key ways. American-based DeWalt, whose founder was responsible for inventing the radial arm saw, specializes solely in tool manufacturing. Conversely, power tools are only a small part of German company Bosch's product offerings. Although, the German manufacturer is known for having invented the hammer drill, so they certainly have the pedigree in this space.
DeWalt is trusted primarily by professionals and used by trade woodworkers and metalworkers. Although Bosch does have a range of high-end power tools for the professional market, they also cater to the DIY and enthusiast market with reasonable quality, competitively-priced tools.
At first glance, it appears that DeWalt is the go-to brand for professionals, while Bosch is the better option for beginners and keen amateurs. However, that isn't necessarily the case. Below, we take a look at their history and compare everything from their current product line to typical prices. We look at warranty levels and custom service, too, to help you decide which is the better power tool brand.

A Quick Comparison
Image
Product
Details

Bosch

Established: 1886
Headquarters: Gerlingen, Germany
Product lines: Mobility, Home, Industry, Trade, Connected Products, Tools and Power Tools
Major Subsidiaries: Dremel, Worcester Bosch
CHECK PRICE

DeWalt

Established: 1924
Headquarters: Baltimore, USA
Product lines: Power Tools, Hand Tools, Fastenings, Outdoor Tools
CHECK PRICE
Brief History of Bosch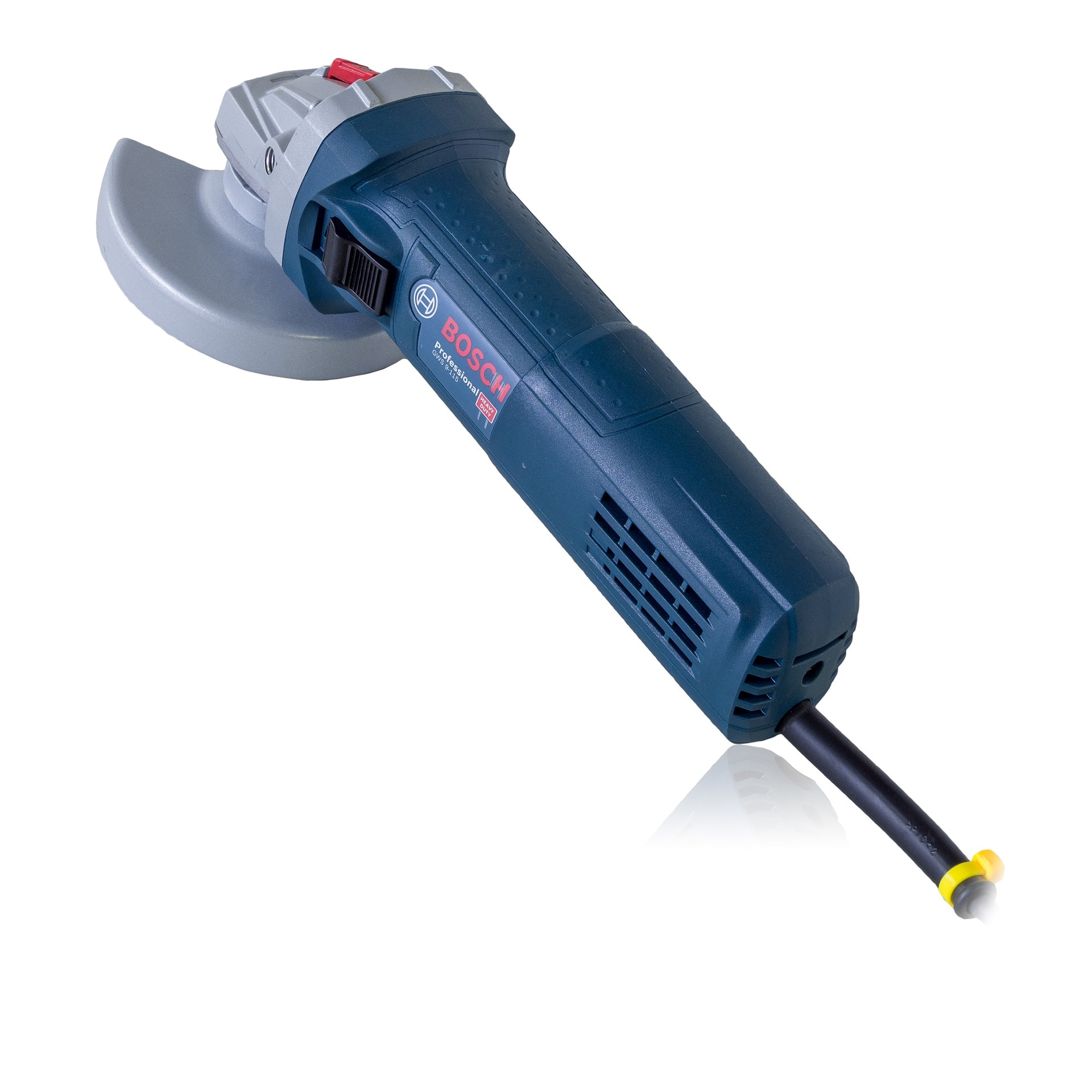 Bosch was founded in 1886, by Robert Bosch, as the Workshop for Precision Mechanics and Electrical Engineering. The company's first factory was opened, in Stuttgart, in 1901. During these early years, the company concentrated its efforts on the manufacture of automobile parts, including magnetos and ignitions for gas engines. In fact, it wasn't until 1932 that they started to diversify. In this year, Bosch produced its first car radio and its first power drill.
Consumer goods make up approximately one-quarter of Bosch's total business. Power tools are a major part of this business, and Bosch is one of several companies that lay claim to having invented the hammer drill. The Bosch hammer was first launched in 1932, at the Leipzig Trade Fair, and it was the first hammer drill that could strike and rotate at the same time. Many manufacturers and tool producers followed with similar designs. In 1984, Bosch manufactured the first battery-powered hammer drill, which provided hammer drill power away from electrical outlets. It further cemented the company as a leader in the hammer drill field. While power tools may not be the sole focus of the Bosch business, it is certainly an important cornerstone of their manufacturing efforts.
The company is now owned by the Robert Bosch Stiftung GmBH, a charitable institution that promotes natural and social sciences to continue the philanthropic endeavors of Bosch founder, Robert Bosch.
---
Brief History of DeWalt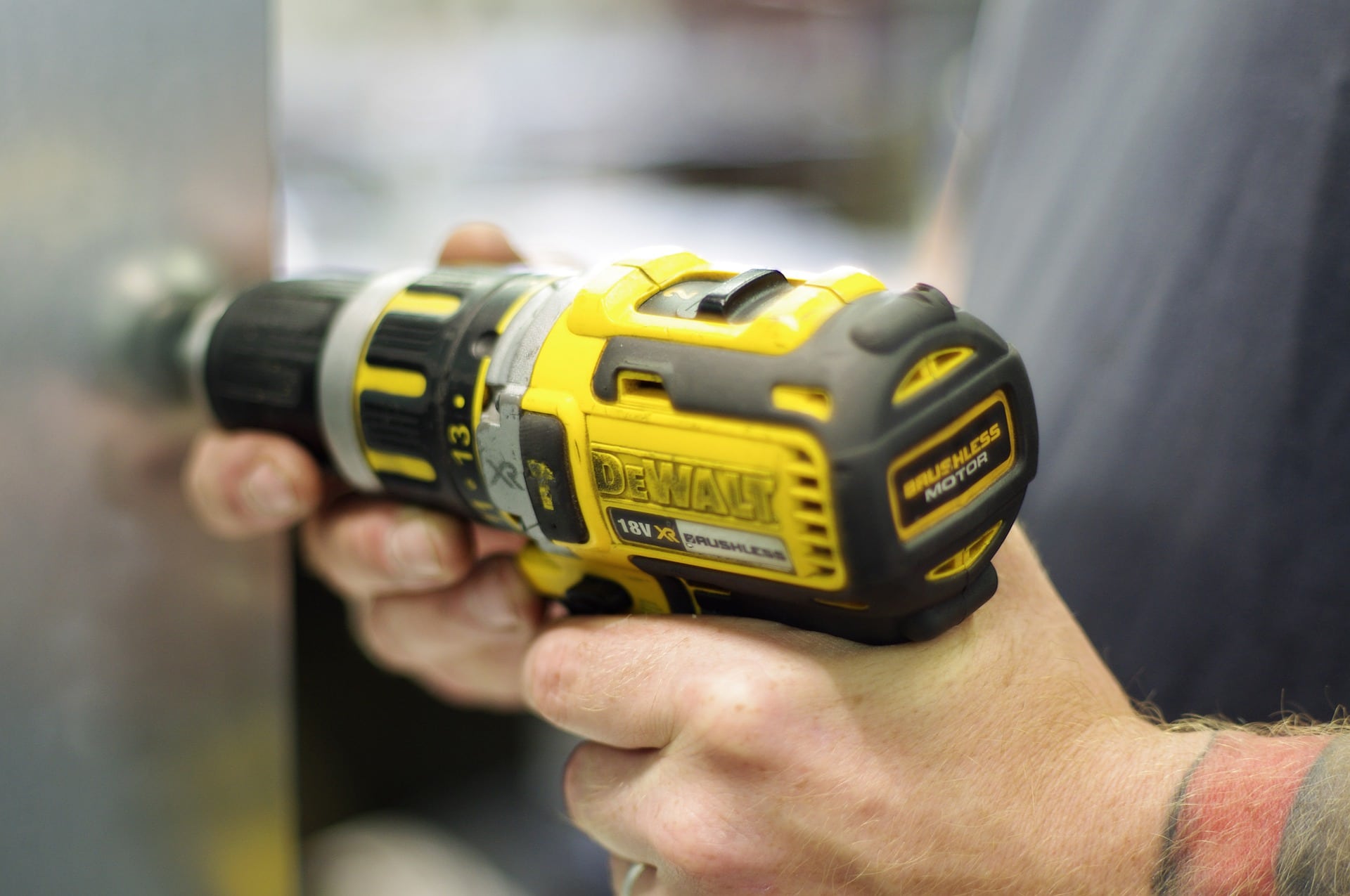 Although Bosch has a longer history, DeWalt is no newcomer to the market. Founded in 1923 by Raymond E DeWalt in Pennsylvania, DeWalt's primary manufacturing efforts have always been in the power tool market. Company founder, Raymond DeWalt was the inventor of the radial arm saw, which was essentially a saw mounted on a sliding arm. The design offered precise and uniform sawing from a mechanized device and was a ground-breaking invention in its day.
By 1949, the company had grown significantly, leading to its acquisition by American Machine & Foundry in 1949 and then by Black + Decker in 1960. The brand is still owned by Stanley Black + Decker, and the parent company rebranded DeWalt as being power tools for professionals. Since the 1990s, DeWalt has become synonymous with the production of professional-grade tools. They now produce more than 200 power hand tools and 800 accessories, including contractor hand tools and mechanic tools.
More than half of DeWalt's business is in the production of power tools. They do also sell a limited range of lawnmowers, manufacture a toughened and highly durable smartphone that is meant for contractor use, and have seven manufacturing facilities in the USA where they assemble the parts of many of their tools. Although it is worth noting that the parts themselves are not manufactured in the USA.

Bosch vs DeWalt: Manufacturing
Bosch
Bosch is a German power tool manufacturer, and some of their tools and products are still manufactured in Germany, as well as in Switzerland. However, many of their components are now manufactured in Malaysia, Mexico, Taiwan, and China. Some Bosch tools are made in the USA, which is more than can be said of a lot of traditional American brands.
DeWalt
DeWalt is a US company. It has its headquarters in Maryland and it has seven manufacturing facilities in the US. These are found in New Britain, Hampstead, Shelbyville, Greenfield, Cheraw, Charlotte, and Jackson. However, these facilities are only used to assemble the DeWalt products, and the components and parts are manufactured overseas. The components are manufactured in Brazil, China, the Czech Republic, Italy, Mexico, and the UK. Those products that are assembled in the US, using parts manufactured globally, are branded as being "Built in the USA with global materials."
So, while some DeWalt manufacturing is conducted in the USA, most parts for their power tools are made overseas and then shipped to manufacturing facilities in the US where they are put together.

Bosch vs DeWalt: Product Line
Bosch
Bosch has four business sectors. Power tools make up a part of their consumer goods division. For the sake of this comparison, though, we are only looking at Bosch power tools and related equipment.
Bosch 18V Cordless Power Tools
The 18V range is aimed at professionals and contractors. The devices are powered by 18V batteries, which are included with some of the range but not all, and include drills, drivers, multi-tools, saws, sanders, grinders, and more. The tools are decent quality, but in most cases, they are outstripped by DeWalt's 20V equivalents, although DeWalt's equivalent models do tend to cost a little more.
36V Tools
As well as the standard range, both companies offer a more powerful range. Bosch has doubled the battery power to 36V but there is only a limited range of tools under this marque. You will find hammer drills and drivers, rotary hammers, and that's pretty much it.
12V Consumer Power Tools
Where Bosch excels, however, is in its 12V power tool range. These are less powerful and less featured than the 18V and 36V range, which fits perfectly with Bosch's target market of keen consumer amateurs. The range includes drills, drivers, wrenches, jigsaws, multi-tools, and considerably more.
---
DeWalt
While Bosch might have the consumer 12V market sewn up, DeWalt has the best professional and mid-range catalogs.
20V MAX Cordless Tools
The 20V MAX is the standard cordless range. It includes more than 200 products, and while Bosch has a roughly similar catalog size, the DeWalt variants tend to be a little more powerful, slightly more robust, and offer a few extra features.
60V Flexvolt
Similarly, in the overpowered range, DeWalt has opted for 60V over Bosch's 36V and the difference is obvious. The extra voltage allows for a greater range of equipment and you will find everything from drills and drivers to grinders and air compressors. They are more powerful and better equipped than Bosch tools, although this does come at a price.
12V Max Series
Although DeWalt is targeting the professional user, they do have a 12V commercial range. The 12V Max range is limited, though, and is really a selection of professional tools that don't need huge power. It includes inspection cameras, radios, and other accessories.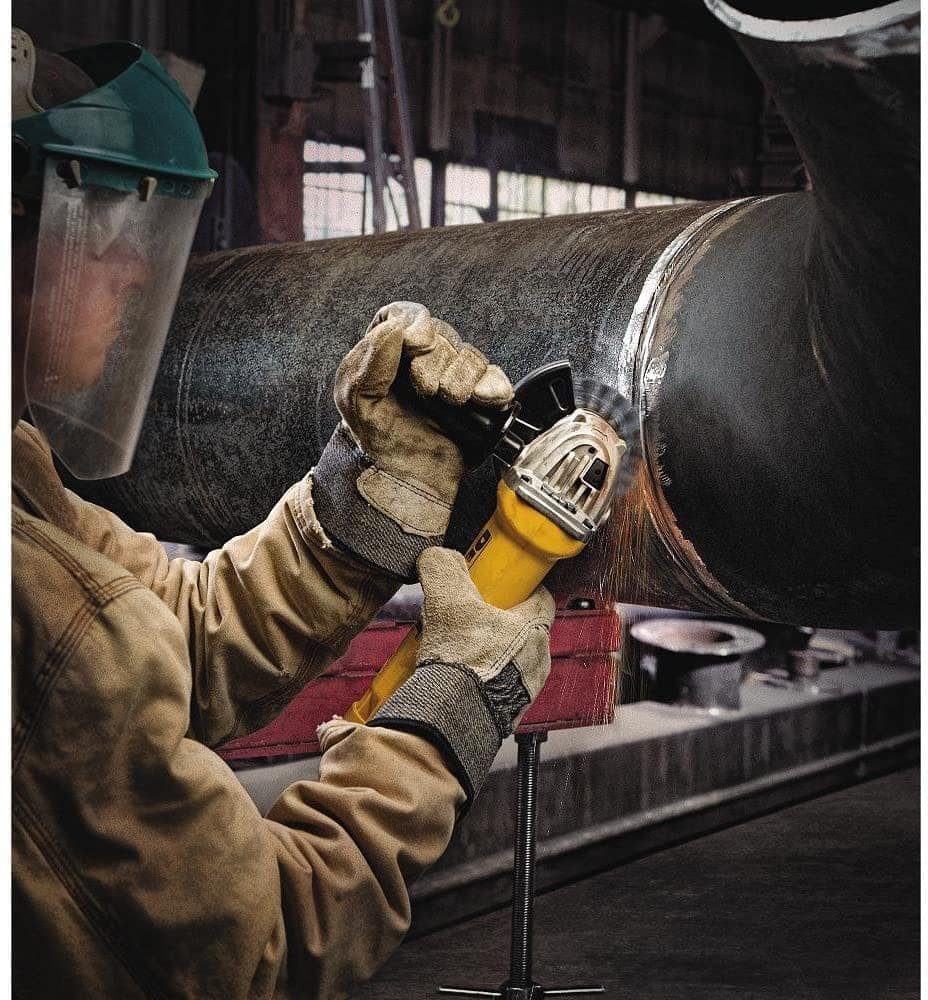 Bosch vs DeWalt: Price
Bosch is better known for its consumer range of power tools, while DeWalt targets professional users. As such, DeWalt tools tend to be more powerful with greater features but this does come at a price. With that said, it is possible to find some bargains from both companies, as well as high-end products with similarly high-end price tags.
Bosch
Bosch's most popular power tools are its 12V tools. These are cheaper tools that are aimed at DIYers and home users. They offer enough power to get the job done but professional and regular users may find their regular use to be uncomfortable or that the tools are lacking in certain features.
Bosch does also have an 18V range, equal to DeWalt's 20V range in terms of the number and range of products, and it offers a very select range of high-end, high-power 36V tools.
DeWalt
DeWalt is pretty much the opposite of Bosch in terms of its products and its target market. They do offer 12V accessories, but the selection is very limited and even these appear to be accessories that are geared towards the professional user. You're more likely to find jobsite radios than cordless consumer drills.
The DeWalt 20V MAX range, on the other hand, is broad and wide. It has many tools that can be considered the mainstay of the professional contractor. The 60V range also includes some hefty tools that require as much power as possible, and these two ranges are better than Bosch's equivalent offerings.
---
Bosch vs DeWalt: Warranty
A good warranty is important, especially with power tools that are used in challenging environments and for difficult work. DeWalt's more expensive products offer more comprehensive warranties, as you might expect, and represent excellent additional value to the buyer.
Bosch
Bosch only includes a one-year limited warranty on its products. Limited warranties mean that any damage or required repair must be down to the fault of the tool or the company, and not the user. This is a standard warranty condition and applies to DeWalt's warranties too but is worth mentioning.
DeWalt
While Bosch's warranties are restricted, the same cannot be said of DeWalt. First, you receive a 90-day no questions asked money-back guarantee. You also receive a 3-year limited warranty on most of their tools, and some of their catalog includes an extended 7-year warranty.

Head-to-Head:
Bosch vs DeWalt Drill Drivers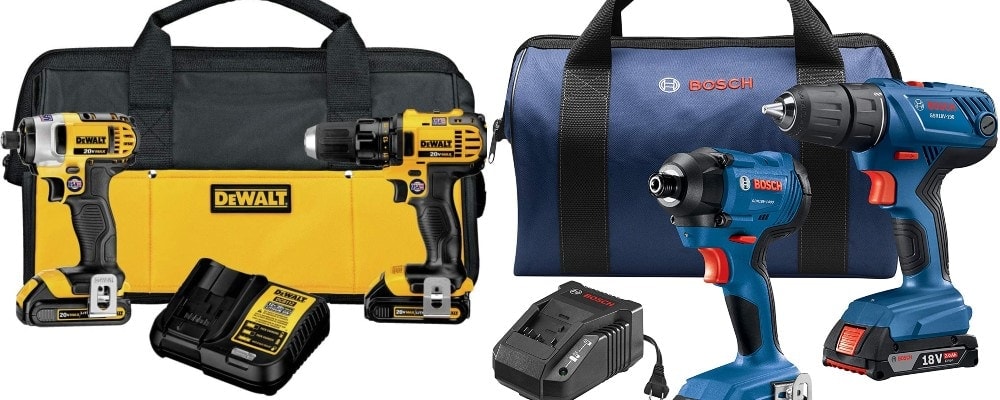 In some ways, it's quite difficult to compare products from these two brands. Although they are both well-known tool manufacturers, they target different groups of people and have different lines. One key example is drill drivers. Both companies offer drill drivers, but while Bosch's is an 18V consumer driver, DeWalt's is a 20V professional driver.
The Bosch DDB181-02 kit does contain 2 slimline batteries and a charger. It also has a screwdriver bit and is Bosch's lightest driver to date. It is a basic drill with 2 speed settings, of 400RPM and 1,300RPM, and it delivers up to 350 inch-pounds of torque. It has built-in LED lighting and because it only weighs 3 pounds and measures 7 inches long, it is suitable for tight spaces and for reducing user fatigue.
The DeWalt DCD791D2 also includes 2 batteries and a charger. Conveniently, it also includes its own belt hook and a hard protective toolbox. It does weigh slightly more than the Bosch, at 3.4 pounds. It is more powerful than the Bosch and its 2 speed settings are 500RPM and 2,000RPM, and it too has an LED work light. The battery lasts longer despite the drill delivering an impressively powerful 600 inch-pounds of torque. In fact, it can last for hours, compared to the 20 minutes or so that you will get from the Bosch.
Our Verdict: DeWalt DCD791D2

Head-to-Head:
Bosch GOP55 vs DeWalt DWE315K Oscillating Tool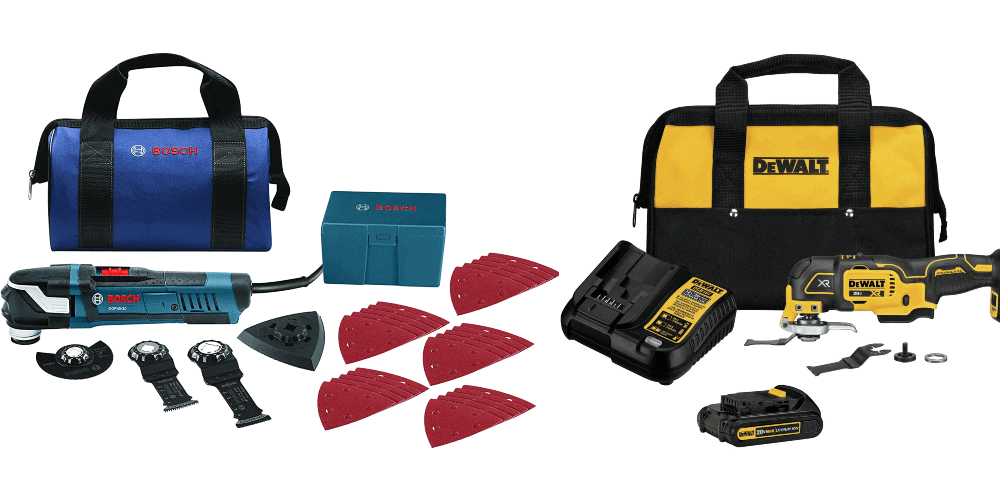 Oscillating tools have a host of different uses. They can saw screw heads and pieces of metal, sand, and grind. They are small, lightweight, and convenient. They are also reasonably affordable. Both DeWalt and Bosch have several different multi-tools or oscillating tools, and we compare two of the best – the GOP55 from Bosch and DeWalt's DWE315K.
The GOP55 has a maximum speed of 20,000 OPM, easily controlled using a speed dial. It weighs 3.5 pounds, so it's lightweight, and the blades have 12 locking positions which makes it a flexible tool that can be used in any of a host of positions and settings. Some of the blades included with the set are the sealant knife, scraper, plunger blade, and segment knife, showing that these tools are good for more than just sawing off screw heads.
The DWE315K from DeWalt offers a higher maximum speed of 22,000 OPM, which can be useful in some settings. However, unless you're looking for maximum speed, it can be difficult to gauge exactly what speed the tool is operating at, because speed is not controlled by a dial and is, instead, determined by how hard you squeeze the trigger.
Our Verdict: Bosch GOP55

Head-to-Head:
Bosch JS470E vs DeWalt DW331K Jigsaw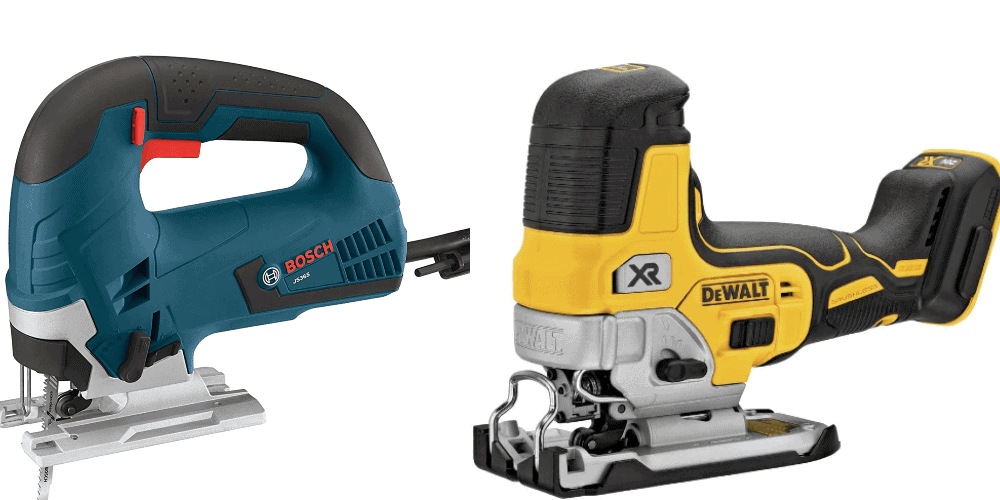 The jigsaw is a capable and flexible cutting tool. The Bosch JS470E and the DeWalt DW331K are similar tools, and we compare them to see which is the best jigsaw of the two popular models.
The DeWalt DW331K has a 6.5A motor and offers a variable speed between 500 SPM and 3,100 SPM. It incorporates a dust blower to keep your workpiece and workbench clear, uses quick-change T-shank blades, but it lacks LED work lights, which is not only unusual in this specific type of device but DeWalt tools, in general.
The Bosch JS470E has a more powerful 7-amp motor and similar variable speed options up to 3,100 SPM. It is easier to control than the DeWalt and has more power, which should prevent the blade snagging and prevent the motor from stalling during cutting. However, the extra power does mean that this model of jigsaw tends to run hot. Fortunately, the blade can be removed safely without having to touch it.
Our Verdict: Bosch JS470E

Overall Brand Reputation
Performance
Edge: DeWalt
As you would expect, DeWalt edges Bosch in performance, primarily because its tools are meant for professional use whereas Bosch targets the consumer market. Both are well-respected brands, however, and Bosch is certainly no slouch in performance.
---
Price
Edge: Bosch
Again, this is because of the different groups that the manufacturers are targeting. Professionals want more features, need extra power, and are willing to pay a premium for these and features like extended and improved warranties. Bosch tools have shorter warranties but lower prices on similar products.
---
Durability
Edge: DeWalt
Both brands produce products that are designed to last, but DeWalt's 7-year warranty, which is available on some of the products, combined with its slightly more powerful 20V system (Bosch's system is 18V) means that motors are less likely to die and parts will retain their quality and durability for longer. And if they don't, there's a better chance of you getting a replacement.
---
Design
Edge: DeWalt
We would probably have to go with DeWalt for design, but both brands manufacture products that are suitable for their target market. DeWalt's professional use means that they are designed to be used for longer and have greater features, however.

Conclusion
Overall, DeWalt tools are considered better than Bosch, but Bosch tools are less expensive. If you are a home user, Bosch has an excellent range of 12V and 18V tools that will not only get the job done but will do so without breaking the bank. If you're a professional contractor or need professional-grade tools, then DeWalt's 20V and 60V lines surpass the equivalent Bosch ranges and should be your go-to choice.
See Also: