Craftsman vs DeWalt: Which Power Tool Brand is Better in 2023?

Craftsman and DeWalt are two well-known power tool companies that have been around for many years. Each company makes a wide range of tools to tackle any project with a high degree of accuracy, and you can find either brand in nearly every hardware store. In this shootout, we will compare power, price, number of products, ease of use, and more so you get a better idea of the quality each offers. We'll also tell you a little about how the company got started, where they are from, and what kind of warranty they provide to help you find the right brand for your workshop.

A Quick Comparison
| | | |
| --- | --- | --- |
| Brand name | Craftsman | DeWalt |
| Established | 1927 | 1924 |
| Headquarters | China | Lancaster Pennsylvania |
| Product lines | Stanley Black and Decker, Craftsman, Sears, Dunlap, Evolv | Black and Decker, DeWalt, Original Saw Co. |
| Parent company/ major Subsidiaries | Black and Decker | Black and Decker |
Brief History of Craftsman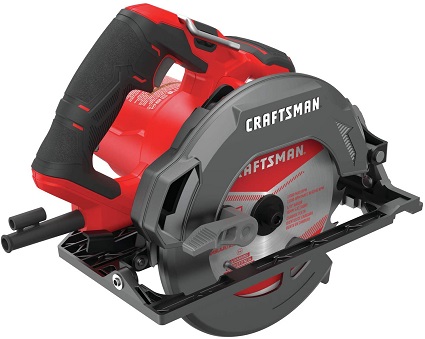 Arthur Barrows of Sears registered the Craftsman trademark in 1927 and sold their tools primarily to farmers. Initially, they were not chrome plated, but Tom Dunlap upgraded the tools and included the plating as automobiles became more popular. Sears didn't build their tools but outsourced them to several companies that would adhere to Sears Standards over the years.
Craftsman was one of the first companies to offer a customer loyalty program that provided repeat customers discounts and other advantages. This reward system began in 1991 and continues today. Sears and K-Mart sold Craftsman tools until 2017, when Black and Decker Purchased them and allowed many other companies to sell them, including Lowes.
---
Brief History of DeWalt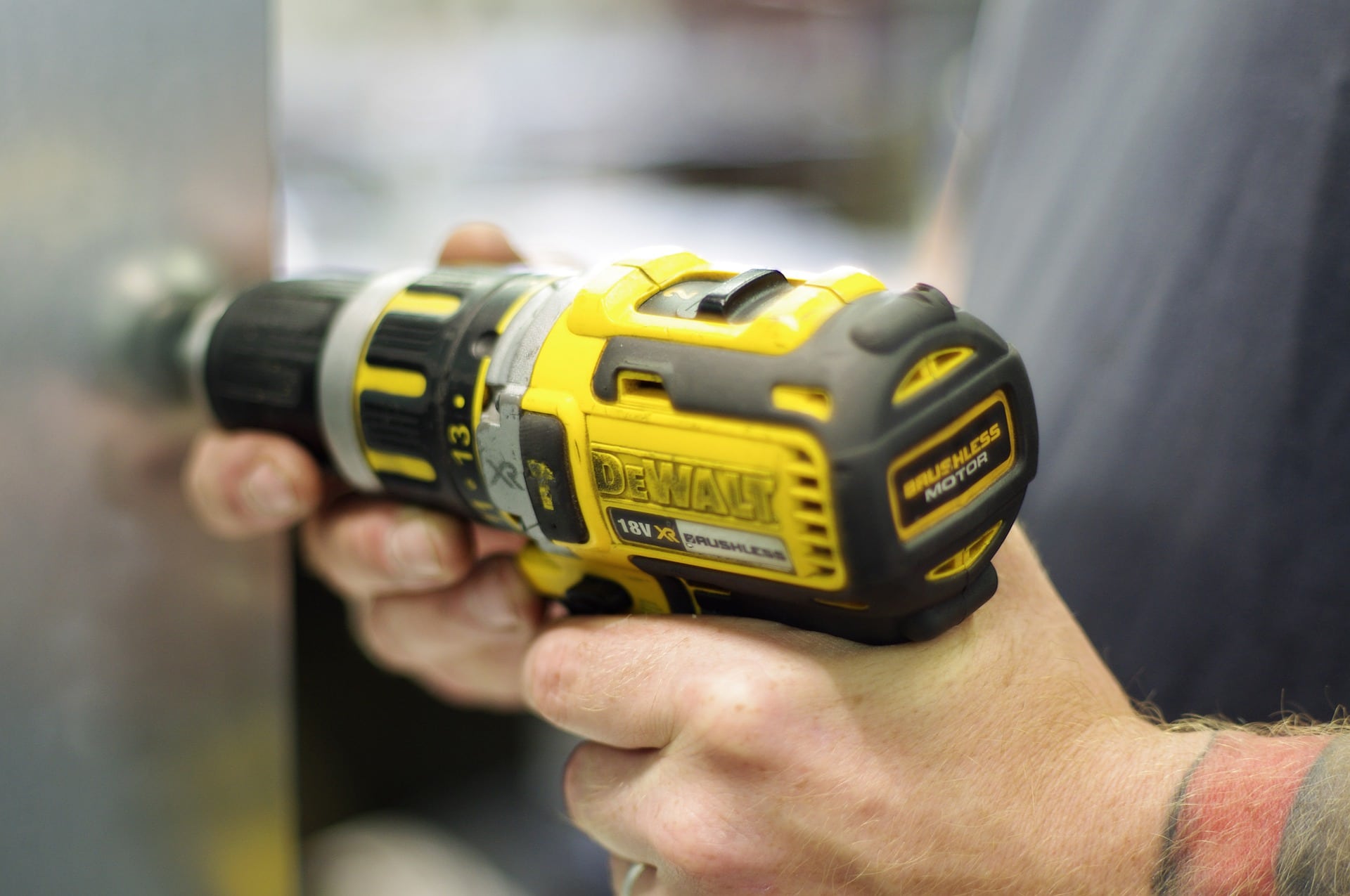 DeWalt began in 1924 when Raymond DeWalt invented the Radial Arm Saw. It grew quickly and became incorporated in 1947. The American Machine and Foundry Company purchased it in 1949 and sold it to Black and Decker in 1960, and as of 2001, they sell more than 200 powered hand tools and more than 800 accessories. In 2011, the DeWalt line expanded to include non-powered hand tools for contractors, and in 2013 expanded again to include automotive tools.

Craftsman vs DeWalt: Manufacturing
Craftsman
Several factories made Craftsman Tools over the years, including New Britain, Moore Drop Forging, Stanley, Easco Hand Tools, Danaher Corporation, and Apex Tool Group, which makes the tools today. China and Taiwan make the tools for the Apex company. However, once Black and Decker purchased Craftsman, they began to build a plant in Fort Worth, Texas, intended to bring manufacturing to the USA.
DeWalt
As of 2015, there are seven manufacturing facilities in the United States. They are in Connecticut, Maryland, Kentucky, Indiana, North Carolina, South Carolina, and Tennessee. There are also DeWalt factories in Brazil, China, the United Kingdom, and the Czech Republic.
---
Craftsman vs DeWalt: Product Line
Craftsman
Craftsman tools have been available for many years, and they are probably best known for their line of automotive tools, including ratchets and wrenches. However, they also have a large selection of power tools and outdoor tools. Here are a few tools available in each category.
Automotive Tools
Air compressors
Creepers
Inflators
Lift Equipment and jacks
Oil filter tools
Ratchets and Sockets
Power Tools
Nail Guns
Drills
Grinders
Heat guns
Impact wrenches
Saws
Vacuums
Hand Tools
Cutters and snips
Screwdrivers
Hammers
Pliers
Knives
---
DeWalt
Though DeWalt and Craftsman are both owned by Black and Decker, the DeWalt product line is well known for their powerful and durable power tools and their recent cordless line, so their number of tools is slightly larger. Like Craftsman, DeWalt's line of tools includes hand tools, several accessories, and specialty tools. Here is a short list of tools you can find in each category.
Power Tools
Drills
Impact wrenches
Circular saw
Nailers
Grinders
Sanders
Hand Tools
Clamps
Handsaws
Knives
Pliers
Ratchets
Outdoor Tool
Chainsaws
Leaf blowers
Lawnmowers
String Trimmers
Snowblowers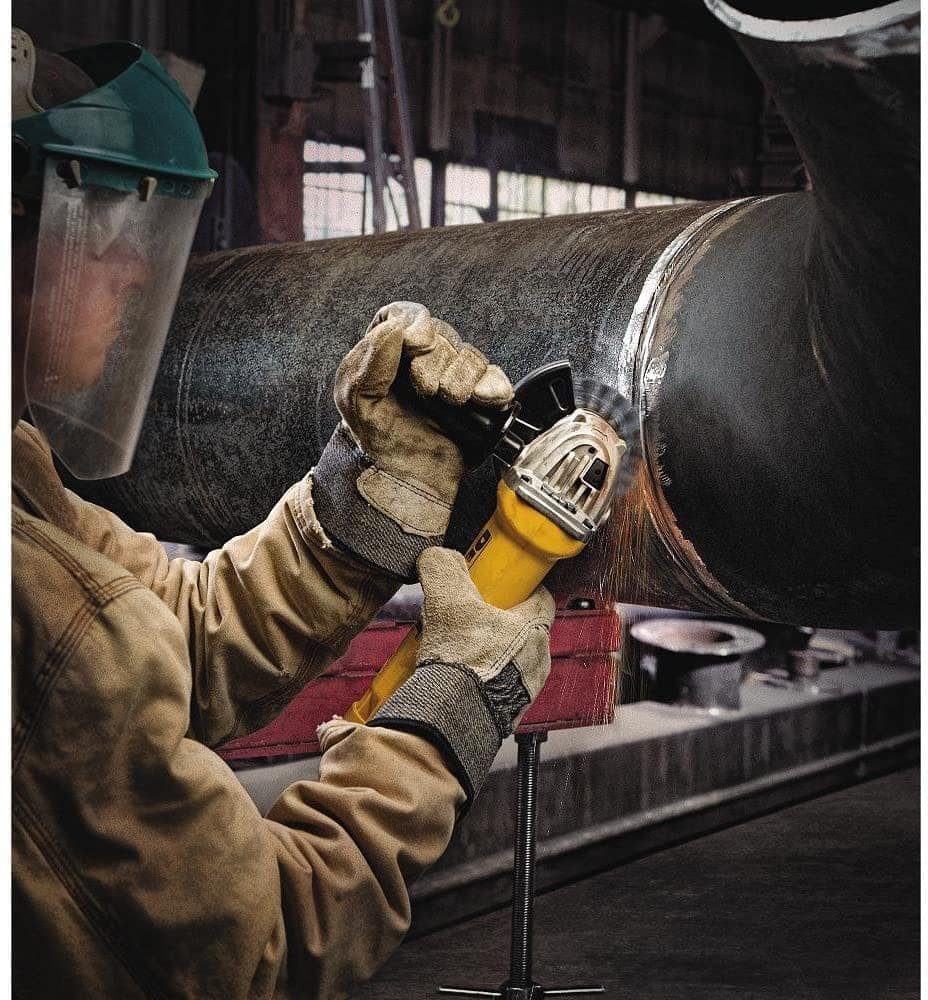 Craftsman vs DeWalt: Price
Craftsman tools generally cost less than DeWalt tools and target home users and the DIY market, while DeWalt is perfect for the homeowner and caters to the commercial market. DeWalt power tools usually have more power and are durably built. DeWalt quality is comparable to Makita, Bosch, and Milwaukee, while Craftsman tools are similar to Ryobi, Balk and Decker, and Kobalt.
Craftsman
There are several Craftsman power tools that you can purchase for under $50, including the CMES610 jigsaw and CMCG400B angle grinder. Spending just a few more dollars can buy you a cordless drill or cordless fan, and there's a large selection of sockets, saw blades, and other accessories.
The high-end Craftsman tools include the CMEW020 benchtop jointer, CMCS714M1 sliding miter saw, and the CMCCS660E1 chainsaw. You can expect to pay more than $200 for these tools. They also sell kits containing several tools and accessories that are expensive upfront but add up to considerable savings over buying each one separately.
DeWalt
It's not as easy to find DeWalt power tools under $50, but you can purchase the DCV517B cordless vacuum, DWE6423K orbital sander, or DCS312B cordless reciprocating saw for less than $100. However, many of their drill bits, lithium-ion batteries, and socket sets are available for less than $50.
DeWalt's high-end line includes the DWS716 miter saw, DCS391B cordless jigsaw, and the DWE7485 table saw that each cost more than $300. Like Craftsman, they also sell large kits with many tools to provide you with most of what you need to get started in a single package.
---
Craftsman vs DeWalt: Warranty
Craftsman
Craftsman provides a 3-year warranty for most of their power tools unless you purchased them before 2018 when they were most likely to give a 1-year warranty. Many of their hand tools, such as wrenches and pliers, come with a lifetime warranty. The 3-year warranty for the power tools does not cover parts that break due to wear and tear or misuse.
DeWalt
DeWalt also gives customers a 3-year warranty on most of their power tools, and you can often increase it to 7 years. The 3-year warranty is identical to Craftsman's and doesn't cover parts that break due to normal wear and tear. However, DeWalt's warranty comes with a 1-year free service extended warranty that does cover worn parts, and they will repair the tools free of charge.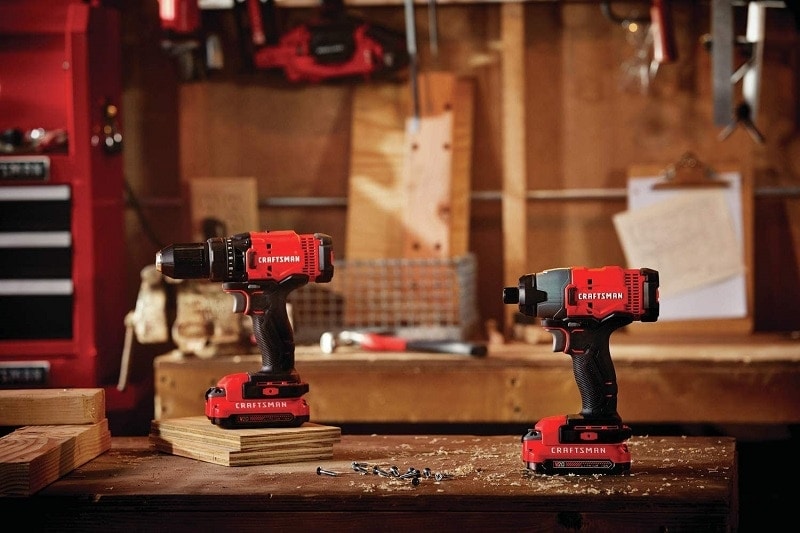 Craftsman vs DeWalt: Customer Service
Craftsman
Most people say that Craftsman has great customer service. They are friendly when they answer the phones and help solve problems. If you need parts, they send them out quickly, and they arrive in a few days. However, they often require that you pay for shipping to return the items.
DeWalt
Like Craftsman, DeWalt has excellent customer service and is friendly when they answer the phone. They ensure your problem is solved and send out parts quickly, which typically arrive in a few days. They do not usually require you to pay for shipping.

Head-to-Head: Cordless Drills
Craftsman CMCD710C2 vs DeWalt DCD991B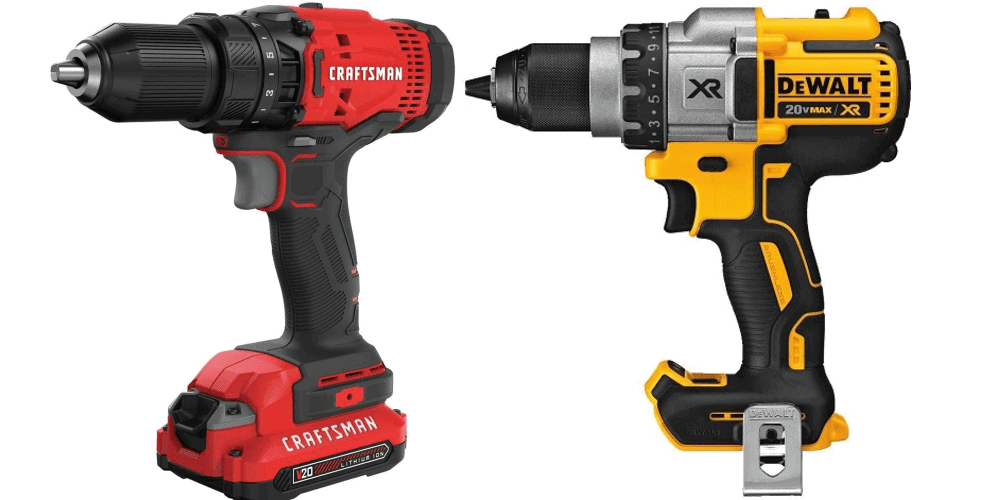 Both the Craftsman CMCD710C2 and the DeWalt DCD991B Cordless Drill are about the same price. Both are cordless and use a 20-volt lithium-ion battery to get the work done, and both use brushless motors to increase torque and extend battery life. Each model has a LED headlight, variable speed trigger, and a half-inch chuck. The Craftsman includes two batteries, but the DeWalt only includes one. However, the DeWalt produces slightly more torque and higher RPMs. It also has a more compact, lightweight design and a three-position speed selector, whereas the Craftsman only offers two-speed selections.
Our Verdict: DeWalt DCD991B
If you have plenty of very light, duty work to do, you might choose the Craftsman. However, most people would be better off with the DeWalt, and that's our choice.

Head-to-Head: Angle Grinders
Craftsman CMCG400B vs DeWalt DWE402 

The Craftsman CMCG400B and DeWalt DWE402 are both 4½-inch cordless grinders that use 20-volt lithium-ion batteries and weigh about the same at a little over 6 pounds. Neither tool includes the batteries required to use it. The Craftsman is a little thinner and easier to maneuver and costs quite a bit less. However, the DeWalt uses oversized brushes that last considerably longer than the standard ones in the Craftsman. It also has more torque and reaches a higher RPM.
Our Verdict: DeWalt DWE402
The Craftsman may be fine for light-duty tasks and if you have small hands, but we found it often bogs down when using it because it lacks the DeWalt torque. If you need to cut nails or grind metal, you need the DeWalt.

Head-to-Head: Circular Saw
Craftsman CMES510 vs DeWalt DWE575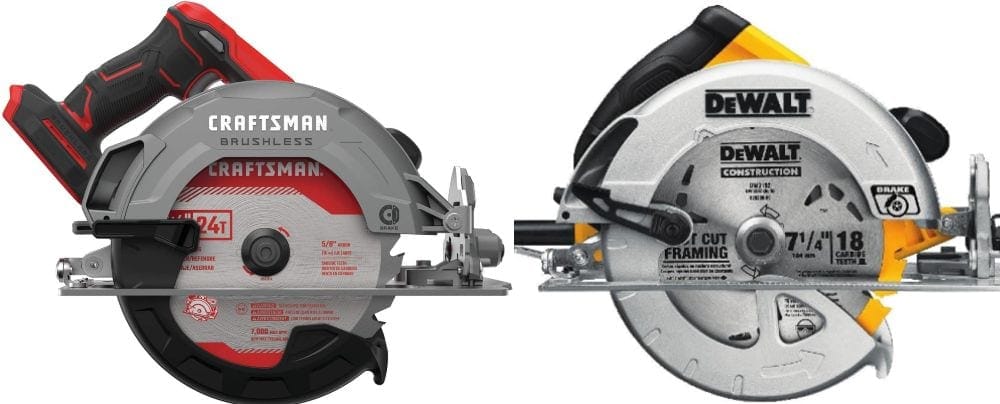 Both the Craftsman CMES510 and DeWalt DWE575 are 7¼-inch corded circular saws. Both use 15-amp motors, but the Craftsman costs less and can reach a slightly higher RPM. The DeWalt has a somewhat larger bevel capacity. It's lighter weight and has cord pull-out protection.
Our Verdict: Craftsman CMES510
If you are a woodworker who uses these saws daily, you want the DeWalt, but it's hard to justify the extra cost for most people who only need the saw a few times a year to complete DIY projects around the house.

Overall Brand Reputation
Performance
Edge: DeWalt
Craftsman's corded power tools aren't that far behind DeWalt, but once you're talking about cordless tools, DeWalt is the clear winner. DeWalt is a pioneer in cordless tools, and the lithium-ion battery and their tools often deliver higher RPM and significantly more torque. More of DeWalt's cordless tools also use brushless motors for increased performance.
---
Price
Edge: Craftsman
Craftsman is the clear winner when it comes to cost. Their battery-powered tools can almost halve DeWalt's cost depending on the tool, but you can also purchase corded and even hand tools with a significant discount over DeWalt.
---
Durability
Edge: DeWalt
Since its inception, DeWalt has made durability one of its main selling points. They even make a smartphone you can drop. Their tools use thick, durable housing materials, high-grade steel, and well-built machinery. Craftsman also makes high-grade tools well known for their reliability, but getting tools into customers' hands at a fair price takes precedence.
---
Design
Edge: Tie
DeWalt tools are often feature-rich and ready for professional and commercial use. However, the extra features and thick, protective housing material often make them heavier and less ergonomic. On the other hand, Craftsman usually skimps on features and uses a thinner, less durable housing material to lower costs. These cost-cutting measures allow the tool to be more compact, lighter, and more ergonomic.

Conclusion
When purchasing hand tools or corded tools, we recommend choosing them based on usage. If you use the tool a lot, we recommend going with DeWalt. We also recommend DeWalt if you are a contractor, mechanic, or construction worker. If you hardly use the tool but want to have it on hand, go with the Craftsman. However, it's not easy to choose cordless tools because they all use the same battery, and you must commit to a brand or pay a fortune for batteries and chargers. We still recommend DeWalt, but a workshop full of DeWalt cordless tools can cost several hundred dollars more than a workshop filled with the same Craftsman tools.
We hope we have answered your questions and helped you choose between these two tools. If you found it informative, please share this Craftsman versus DeWalt shootout on Facebook and Twitter.
Related Reads: