10 Motorcycle Facts & Statistics (2023 Update)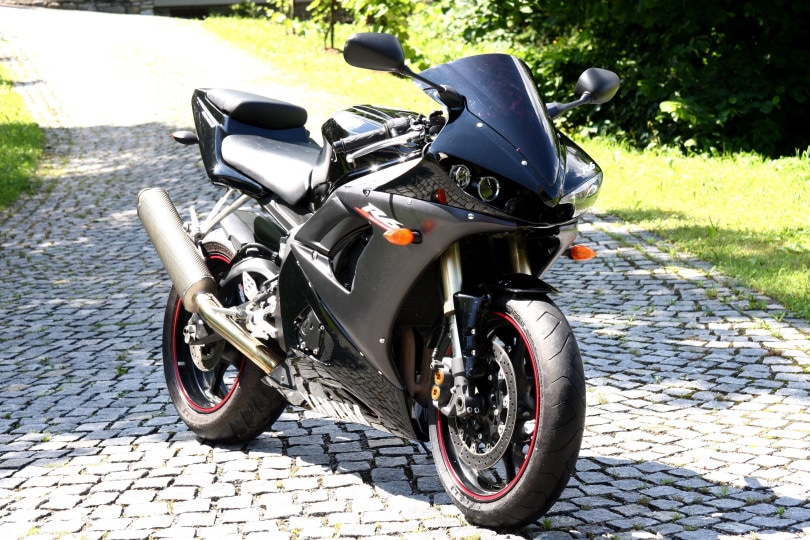 Note: This article's statistics come from third-party sources and do not represent the opinions of this website.
Motorcycles are one of the most personal and thrilling ways to travel, but they come with their own set of problems, primarily safety. Despite the risk associated with riding these sleek vehicles, the motorcycle industry continues to grow in more ways than one.
Let's check out some interesting facts and stats about motorcycles and their performance on and off the road.

Top 10 Motorcycle Statistics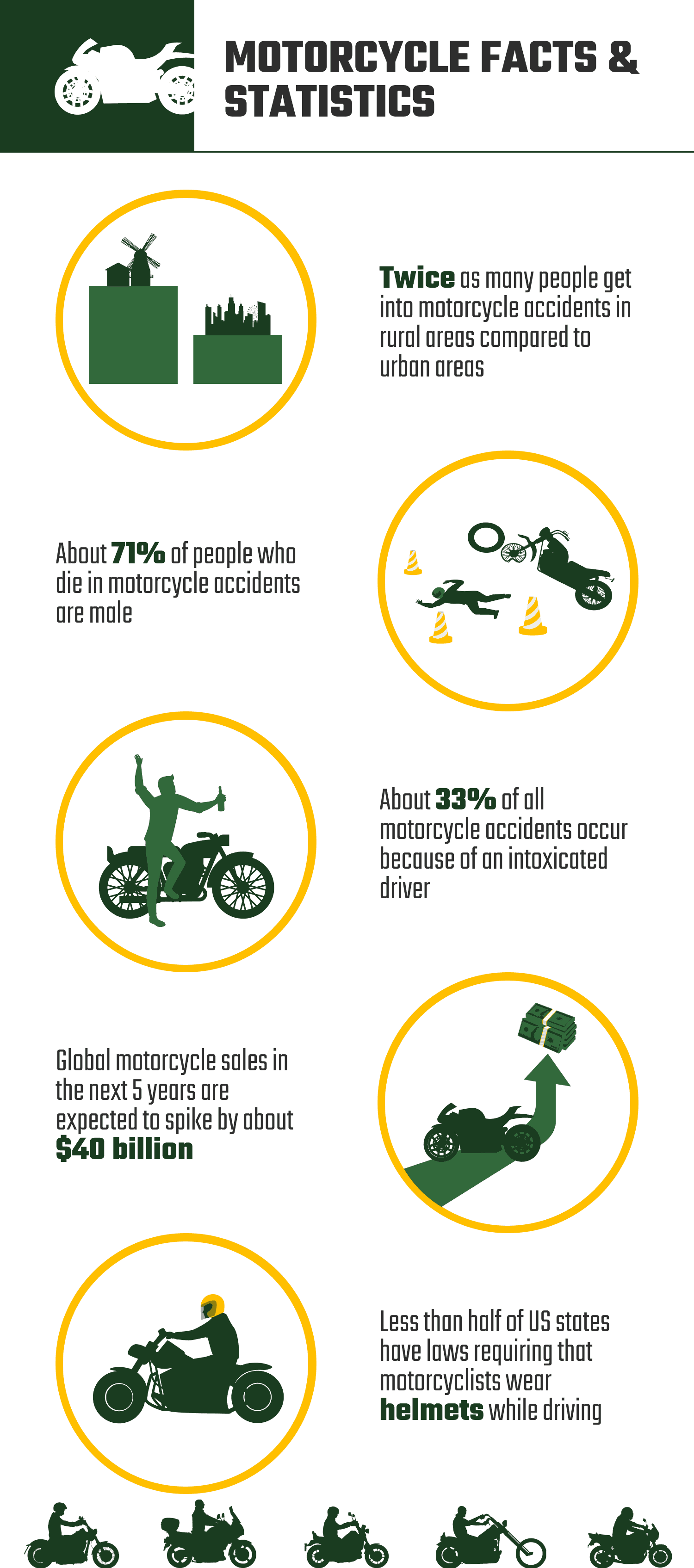 Motorcycle Accidents & Safety
 1. Twice as many people get into motorcycle accidents in a rural area as in an urban area.
(U.S Department of Transportation)
This number has flip-flopped in recent years, as urban areas used to have more motorcycle accidents. The key difference in rural motorcyclists is that riders in these areas are more likely to drive with minimal or no safety equipment, like a helmet.
Also worth considering is that rural areas get a lot fewer motorcyclists than urban areas, so any accidents there would create an outsized impact on resulting statistics.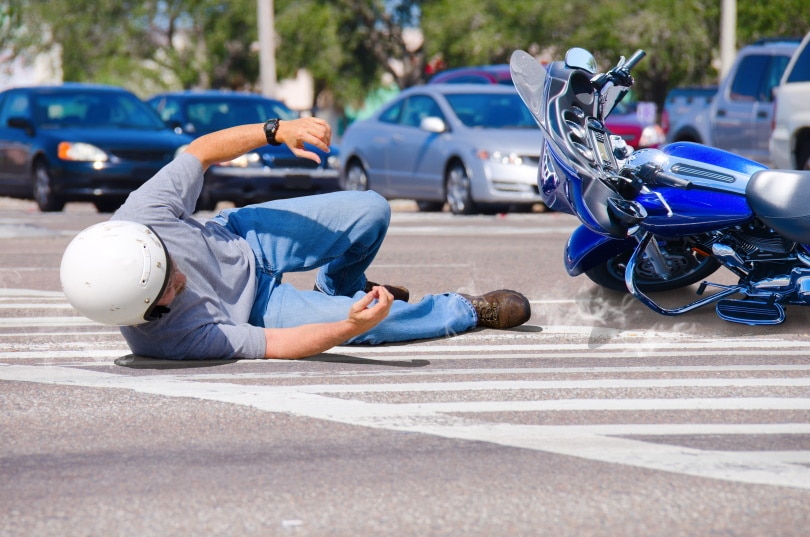 ---
2.

About 71% of people who die in motorcycle accidents are male.
(IIHS)
Motorcycles are notoriously male-dominated, perhaps best explained by marketing campaigns by major motorcycle makers like Harley Davidson. However, many motorcyclists admit that they were heavily influenced by friends or family who owned motorcycles when they were young.
Pop culture, too, has immortalized motorcycles as vehicles that masculine, rebellious men drive. This has inundated much of modern society, cementing motorcycles as distinctly male vehicles. However, women are increasingly buying motorcycles as their conveniences and ease of parking become more readily apparent.
---
3.

One-third of all motorcycle accidents occur because of an intoxicated driver.
(Insurance Information Institute)
Motorcycles are notoriously tricky to drive, requiring a completely different set of skills than cars and other automobiles. Fine motor and balance control are mandatory. Not surprisingly, getting intoxicated and trying to drive one is a recipe for disaster. A motorcyclist won't have the same level of agility or reflexes that they would have sober, greatly worsening their driving skills.
In fact, motorcycles have the highest ratio of drunk drivers to fatalities among motorists. In addition to driver impairment, other motorists on the road have limited visibility of the motorcycle, which increases the chances of a crash.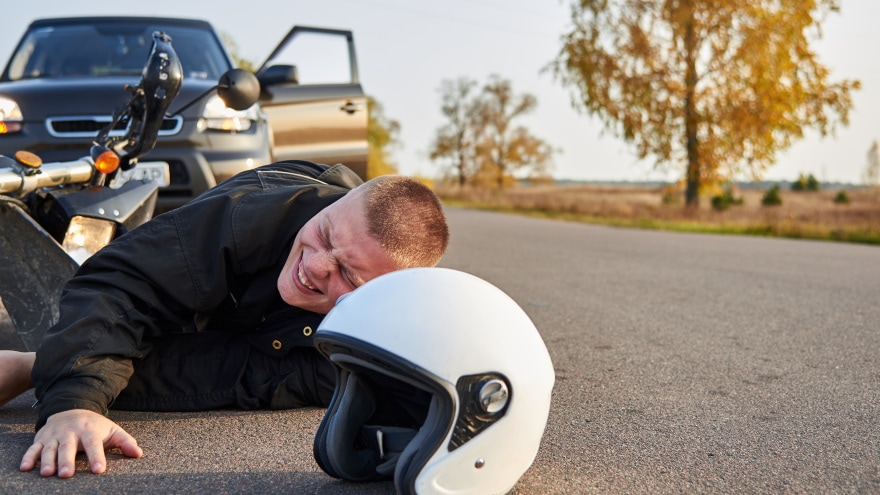 ---
4.

Nearly 35% of motorcycle drivers are driving a bike with more than 1400cc, compared to less than 10% just 20 years ago.
(IIHS)
With motorcycle fatalities as prevalent as ever, it's interesting to discover that many motorcyclists have more powerful engines than before. Less than 3% of motorcyclists had 1400cc or more power in 1990, but now over one-third do.
With more power at their fingertips than ever, it's only natural to assume that not all these drivers have the education to safely handle motorcycles with as much power as 1400cc. It's not unreasonable to guess that this is a reason that motorcyclists suffer more accidents and fatalities than other motorists.
See also: Do You Need a Motorcycle License in Texas? What You Need To Know!

Motorcycle Sales
5.

Americans bought an estimated 780,000 motorcycles in 2020, which is a huge 67% increase from 2019.
(Statista)
Unlike many other industries, the COVID-19 pandemic positively affected motorcycle sales. It's unclear exactly what contributed to this spike in sales, but it can be speculated that many people once reliant on mass transportation and rideshares had to seek new modes of transport.
Add into the equation motorcycle riders who once relegated their bikes to the dusty garage suddenly with an abundance of time on their hands from lockdown procedures, and you have a burgeoning motorcycle industry. These numbers don't contribute to sales, though, but new registrations reflect this is accurate.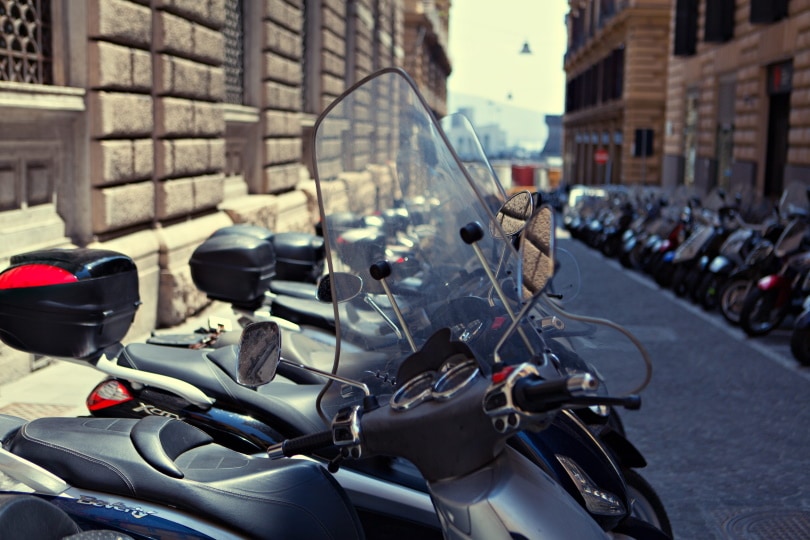 ---
6.

Motorcycle prices have remained stable for the past 10 years, and that trend isn't projected to change in 2022.
(Statista)
In the past decade, most household necessities and luxury items have skyrocketed in price, but not motorcycles. According to statistics, average motorcycle prices typically only increase by $100 or less per year. Overall, prices today are very similar to what they were almost 10 years ago.
Price hikes are inevitable, and labor keeps rising, so what could explain this? Well, in the past, many motorcycle manufacturers were based in relatively remote locations. By moving production facilities closer to their target audience, motorcycle manufacturers can slash the cost of distribution even while labor and advances in technology technically make motorcycles more expensive to make.
---
7.

Global motorcycle sales from 2021 to 2026 are expected to spike by about $40 billion.
(Statista)
For some time, motorcycles were viewed as a more convenient yet still practical alternative to cars and other conventional automobiles. In much of Europe, for example, motorcycles are plentiful for their convenience.
In recent years, however, we've seen the industry change its tack and position motorcycles as a luxury mode of transportation. In the US, there are far more open spaces than in Europe, making motorcycle riding less practical for long distances. By changing its approach, the motorcycle industry is poised to stay more relevant than ever.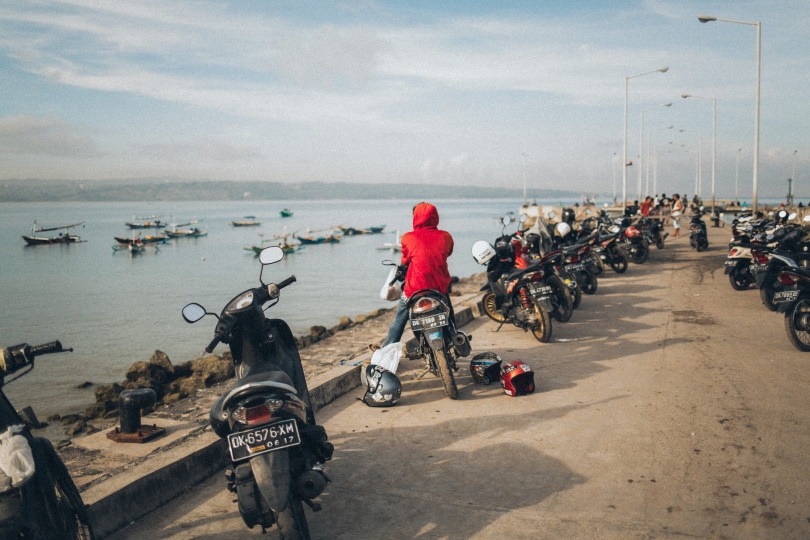 Motorcycle Demographics
8.

California has about twice as many registered motorcycles as any other state, except Florida, which is slowly catching up.
(Statista)
California is the single most populous state in the US, so it stands to reason it would have the most motorcyclists too. Many of California's dense cities are attractive places to own a motorcycle, which is a more compact mode of transportation.
Florida isn't far behind, which may be because of a high retired population combined with warm weather and long stretches of roads perfectly suited for motorcyclists. Texas lags just behind Florida, and it arguably has even more suitable roads for motorcycles.
See also: Do You Need a Motorcycle License in Florida?
---
9.

Less than half of U.S states have laws requiring motorcyclists wear helmets while driving.
(IIHS)
While many states have some mix of helmet laws targeting minors, only 18 states have absolute motorcycle helmet laws requiring all motorcyclists to use a helmet for head protection. In these states, over 90% more motorcyclists have been observed to wear a helmet. In states with more lax laws, however, only about 60% of motorcyclists wore a helmet regularly. Only three states have no helmet laws whatsoever.
Helmet laws help reduce accidents, fatalities, and the financial burden on the medical system. When California enacted its helmet law, it observed a 37% drop in motorcycle fatalities. When other states tried to weaken their helmet laws, they saw corresponding spikes in fatalities.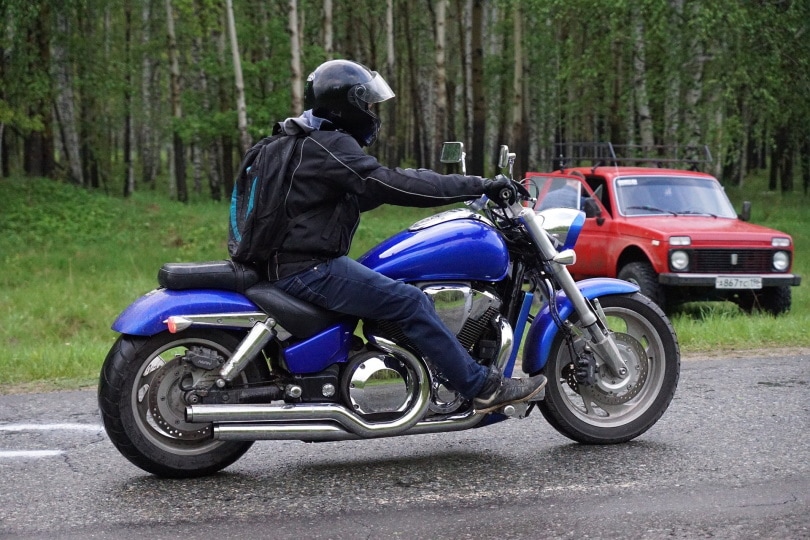 ---
10.

Helmets reduce the risk of death by 37%, and the risk of head injury by 69%.
(National Highway Traffic Safety Administration)
Although there aren't any federal motorcycle helmet laws, there are federal safety standards that helmets advertised as head protection must meet. If a helmet doesn't meet safety standards, it's generally sold as a novelty helmet. Stats show that novelty helmet wearers are twice as likely to suffer a head injury versus a helmet that meets federal safety standards.
Helmets are absolutely essential for motorcyclists because they don't have the protection of an enclosed cabin around them during traffic and crashes, making them far more vulnerable to brain injuries and other serious ailments.

Frequently Asked Questions About Motorcycles
How Do I Stay Safe On a Motorcycle?
Given the scary numbers detailed above, it's easy to be anxious about driving a motorcycle. The good news is that with proper safety precautions and education, it's possible to become a safe and responsible motorcyclist.
Tips For Being a Safe Motorcyclist
Take a safety course. Friends or family may not be qualified to teach you all the essentials of safely operating and driving a motorcycle.
Always wear safety gear. Wearing a helmet may not be enough. Ideally, you want to wear ear protection, a jacket, long pants, and boots. There's a big market for biker clothing that can give a good idea of what clothing is useful
Always stay visible. Cars and trucks have blind spots that motorcyclists can easily fit, so you'll need to stay conscious of your positioning in relation to other motorists.
Obey traffic laws. It probably shouldn't need to be said, but you should be following all speed and maneuvering limits in your jurisdiction, especially if they apply to motorcycles. Traffic laws are generally there to protect you from hurting yourself and other people.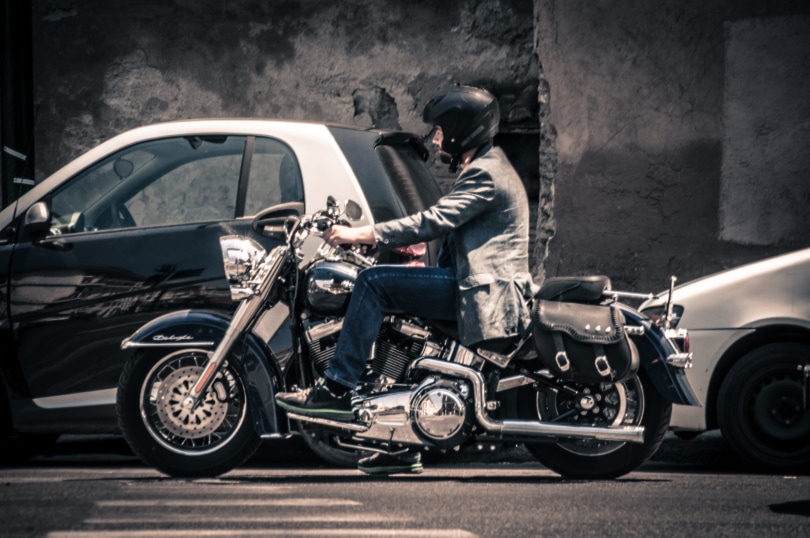 Do Motorcycles Hold Their Value?
Resale value is an important factor when buying any motor vehicle, and motorcycles are no exception. For the first four years of ownership, a new motorcycle will depreciate significantly based on age alone, not even counting mileage or other factors. After those four years, though, depreciation slows down and begins to factor in mileage in price.
Harley Davidson motorcycles hold their value the best out of all motorcycle brands, retaining about 86% of their original value after three years. Some of the worst depreciating motorcycle brands include Yamaha, BMW, and Honda.
Are Motorcycles Dying Out?
Absolutely not. Motorcycles declined for a decade or so, but as of 2020, they're making a huge comeback, with their market value projected to skyrocket by 2026.
What really helps the industry is that they're positioning themselves, at least in the U.S, as more of a luxury vehicle than cars. In Europe and Asia, motorcycles are very common for practical modes of transportation, but this trend has declined noticeably in the US.

Conclusion
Motorcycles are a fascinatingly dangerous vehicle that provides a truly unique driving experience compared to cars. While they'll never approach the safety of an enclosed car, motorcycles will never die because of the adrenaline thrills they offer.
You may also be interested in: 
---
Featured Image Credit: Piqsels