Who Makes the Best Power Tools? Choose Like a Pro!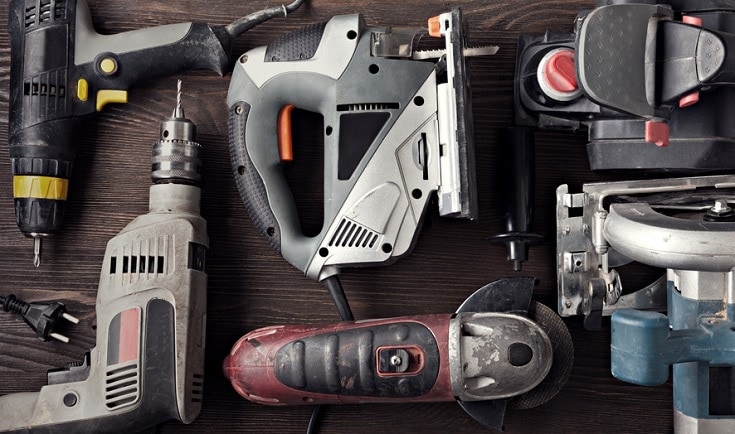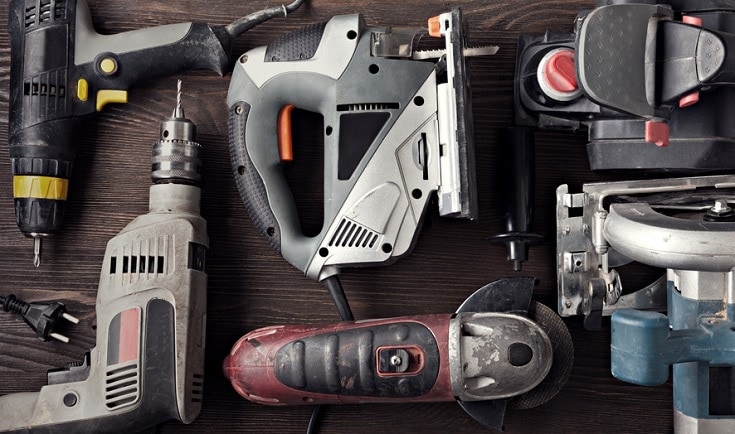 Today, there are countless of power tool brands to pick from, making it difficult to know which one you should get. Because of the higher price of most power tools, you don't want to risk wasting your money on something that may break after a use or two. As a result, it is crucial to know the best power tool brands.
In this article, we go over the best power tool brands. It is impossible to say which brand is overall the best since the "best" largely depends on your individual preferences and intentions. With that in mind, all the brands listed in this article are highly impressive and have longstanding reputations.
We separate these power tools based on intended use, namely professional or DIY work. This helps you get a power tool that specifically matches your needs and budget. Let's get started.

Factors We Considered
It is difficult to compare brands, especially when individual tools within each brand differ so much. For example, one brand may be best for a saw while another brand may be best for a drill. To help decide which brand is the best, we had to compare several factors. These are the factors we took into consideration:
Other Users' Opinions
First and foremost, we wanted to know what other professionals and homeowners thought. If we just selected our personal favorites, we would simply be listing our subjective preferences based on our individual needs.
By looking around at other homeowners and professionals, we gathered multiple perspectives for just about every need. This allowed us to come to a much more objective consensus on the best power tool brands. Everyone from the occasional DIYer to a professional carpenter were taken into account.
Ratings
On top of talking to other users, we looked online at the ratings of different sites and tools. This allowed us to take into account an even wider audience base, even those we didn't have a chance to talk to personally.
We checked sites such as Home Depot, Lowe's, and Amazon to see what their users thought. Obviously, all online reviews are not reliable, but it does give a good general overview about many users' experiences with the brands.
Popularity Online
Similar to ratings, we also looked at each brand's popularity online. We specifically looked at Google Trends to find out which brand had the most user participation or searches online. Though this doesn't tell us who is the best, it tells us which brands are the most searched. Later in this article, we will show specific findings from Google Trends.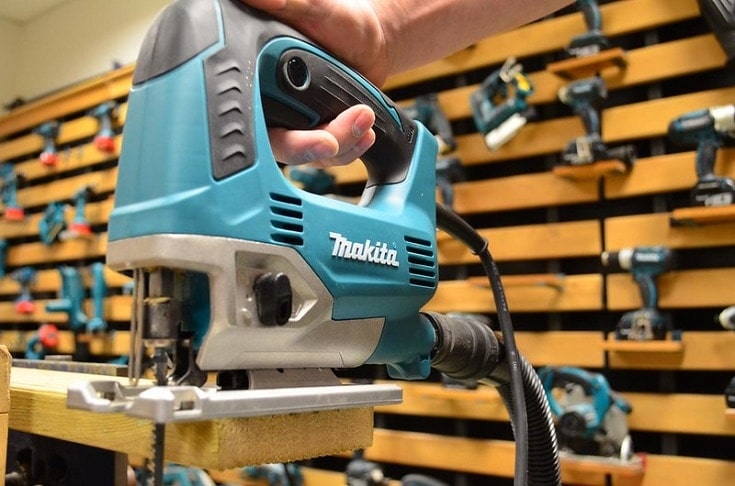 Durability, Dependability, and Longevity
The last thing you want is to buy a power tool that breaks after a few uses. Whenever we looked online and talk to users, we specifically asked how they felt about the durability and dependability of the tools. We wanted to weed out which brands did not offer the right caliber.
The best brands for professional use tend to be more durable, dependable, and long lasting. Meanwhile, the best brands for homeowners were also dependable and long lasting, but they may not be as heavy duty as the professional options.
 Price and Warranty
The last factor we looked at was price and warranty. We did not pick out brands purely because they were affordable. Instead, we looked at brands that were fairly priced based on the features and durability they offered. Additionally, we selected brands that have a good warranty length.
Warranty length obviously helps you get the most for your money, but it also is a good predictor about the quality. The longer the warranty is, the more durable and higher quality the brand is likely to be. Most brands on this list have at least a two-year coverage.

Best Power Tool Brands for Professionals
Professionals especially need power tools that are long lasting and dependable. Often, these tools cost more as a result, but the high cost is normally worth it when the tool will last you for many years. Most professional brands have been around for many years, ensuring their tools are high quality and supported by superior technical support.
1.

Milwaukee
Milwaukee is easily one of the best tool brands for automotive workers, electricians, and HVAC technicians. They also offer competitive tools for professional contractors. This makes Milwaukee a leading brand for professional use.
Founded in 1924, Milwaukee has been owned by many companies. Nevertheless, their quality is durable and dependable. As of today, Milwaukee is owned by Techtronic Industries, a Japan-based company that owns other high name tool brands like Ryobi.
Their first big success was the Hole Shooter, which is a one-handed drill. From there, the company's success grew. Today, they offer construction tools, power tools, outdoor equipment, and much more. They also have many cordless tools, allowing them to practically start the cordless revolution that most other brands have followed.
---
2.

DeWalt
DeWalt dates back to 1923, when the founder invented the radial arm saw. It has since become a multinational company that is known for dependable and powerful power tools. The company was bought by Black + Decker in 1960, which is who owns the brand today.
Though DeWalt has seen some dark times, they rebranded in the 1990s, making them a leading brand for professionals. By offering both corded and cordless options, they became a must for many contractors. Not to mention, they sell a variety of other tool related products, such as accessories or tool boxes.
On top of their wide range, DeWalt offers FLEXVOLT technology. This battery allows the tool to switch between 20 volts and 60 volts, offering much more power to just about any tool.
---
3.

Makita
Makita is easily one of the most recognizable brands, especially for professional use, but their role in the power tool industry was not recognizable until 1958. The brand has since become a leader in simple yet high powered tools. Much like Milwaukee, Makita was a leader in the cordless revolution.
You are most likely to find Makita tools at professional construction sites or in workplaces. Their tools are incredibly dependable and durable, and they come with a range of pneumatic features. Of course, these desired qualities make Makita a more expensive brand, but the extra convenience and power makes it worth it for professionals.
---
4.

Bosch
Of the brands on this list, Bosch is one of the oldest. Founded in 1886 in Germany, Bosch is a favorite among professionals and household owners alike. Despite being owned by a charitable organization, Bosch creates excellent tools that place quality over quantity.
Their build, performance, quality, and reliability are top notch to say the least. This allows them to be incredibly impressive. Bosch is one of the most expensive options though, making it primarily an option for professionals or semiprofessionals.
Just as some of the other brands led the way in the cordless revolution, Bosch was a pioneer in early battery technology as well. Their batteries are incredibly impressive and are more durable and long lasting than just about any other brand on the market.
---
5.

Ridgid
The last brand for professional use on our list is Ridgid. Ridgid is a brand that specifically caters to plumbing and HVAC professionals. Founded in 1923, Ridgid has long become one of the most successful brands for pipe wrenches, making their red pipe wrench one of the best plumbing tools in the world.
Most handymen or contractors will have some Ridgid tool at their site. Though their power tools are limited, they are still highly impressive. Their drills, size, and impact drivers are especially noteworthy.
In addition, Ridgid offers one of the best warranties of all the brands. Their warranty is a three year and it even comes with additional features that other brands do not offer.

Best Power Tool Brands for Homeowners
Homeowners often need tools too, but their tools do not need to be as bulky, durable, or long lasting. Not to mention, most homeowners are looking for something a bit more affordable given that they won't be using the tool on a regular basis.
In addition to homeowners, this section is also for hobbyist or semiprofessionals. These are the sort of people who love to build things or do renovations either for fun or for a small profit. Either way, these tools will be incredibly durable and powerful, but they won't break the bank like most professional options.
1.

Ryobi
Easily the best tool brand for homeowners is Ryobi. Ryobi is a company owned by Techtronic Industries, which is the same brand that owns Milwaukee, as mentioned before. Unlike Milwaukee though, Ryobi is definitely better for homeowners and semiprofessionals for their affordable price and lightweight design.
The most impressive feature about Ryobi is how many products they offer. Just about any power tool or hand tool you could need can be found with Ryobi. Not to mention, they sell plenty of highly affordable kits, which maximize time, money, and space.
They are most known for their drills, impact drivers, and circular saws. They even offer a variety of cordless and corded options, ensuring that you get the tool that is perfect for your quick fixes or renovations.
---
2.

Craftsman
Craftsman, now owned by Black + Decker, was originally the tool brand for Sears when it was founded in 1927. After its acquisition, Craftsman became a leader in the home improvement and power tool industries.
On top of this, Craftsman offers a variety of tools. Just about any tool you could need can be fulfilled by Craftsman. Some of their most known tools include the Weedwhacker brand, but they offer many other outdoor and yard equipment tools as well.
---
3.

Black + Decker
Founded in 1910, Black + Decker is easily one of the most recognizable brands, even to those who are not well versed in power tools or home improvement. This is especially true because they invented the first electric drill back in 1917 and produce many other items today.
Since then, Black + Decker has continued to develop tools, drills, sanders, and other small tools that are dependable and strong. Despite the good quality of their tools, they specifically market to homeowners and DIYers.
In addition to hand tools and power tools, Black + Decker manufacturers outdoor equipment, home appliances, and cleaning devices. Just about anything you would need for your home, tool or not a tool, is likely produced by Black + Decker.
---
4.

Kobalt
The very last brand on our list is Kobalt. Kobalt is Lowe's is tool company. This allows them to supply both homeowners and professionals, but they are typically more suited for homeowners and semiprofessionals.
The quality of Kobalt is often compared to Ryobi, but Ryobi tends to be ranked higher because of their longer presence in the industry and their larger range of products. Nevertheless, Kobalt is highly impressive. Its XTR lineup is incredibly powerful, making it a great affordable option for serious amateurs.

Popularity in Google Searches
Here is a quick look at how our top brands compared on Google trends:
As you can see, DeWalt and Milwaukee are the two most searched brands for professional use. We listed Milwaukee as our number one pick because of its long-standing durability and variety of offerings, despite the fact that DeWalt tends to have more searches online. Makita and Ridgid come in as the bottom two, allowing Bosch to come in third for the most searched brand from our lineup.
Ryobi and Craftsman, according to Google Trends, are the two most searched brands out of our home improvement pickings. Craftsman clearly comes in first. In contrast, Black + Decker and Kobalt are the two least searched options of our four top picks for personal use.
Which Should You Get?
At this point, you are probably wondering which brand you should select. Simply put, all of the brands on this list are highly impressive and dependable, with many years and customers to vouch for their reputation. You really can't go wrong with any of these brands.
To get the right option for you, it is best to first determine whether or not you need tools for professional or personal use. From there, consult our top picks for each intended uses. Narrow down your options by looking at the exact tool you need and your budget.
Certain brands will have more options for specific tools. Not to mention, there will be some difference in the price. Since all of the brands listed here are dependable and efficient, it is completely reasonable to select the option for you based on price.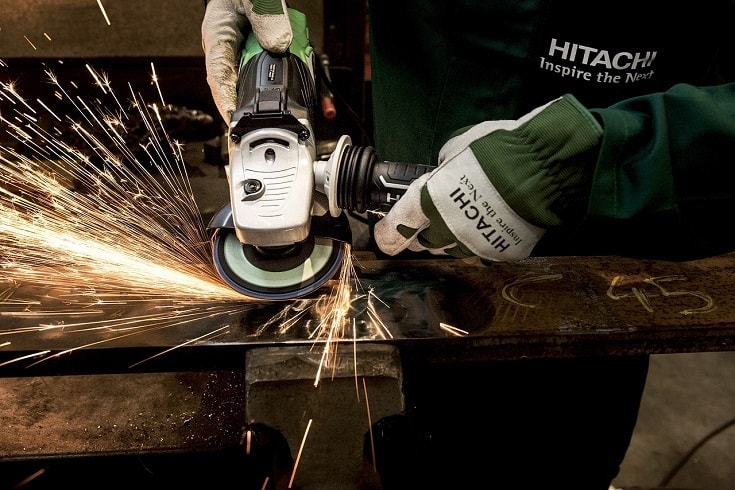 Conclusion
In conclusion, don't buy from just any power tool brand. Instead, select a power tool from a brand that you can trust. For professional use, it is best to select between Milwaukee, DeWalt, Makita, Bosch, and Ridgid. These five brands are highly durable and efficient, but they may be too expensive for personal use.
Homeowners and DIYers, as a result, will likely be more pleased with Ryobi, Craftsman, Black + Decker, or Kobalt. These four brands are also efficient and durable, but they will be more affordable and easier to use and maintain.
You might also be interested in:
---
Featured Image Credit: Chepko Danil Vitalevich, Shutterstock